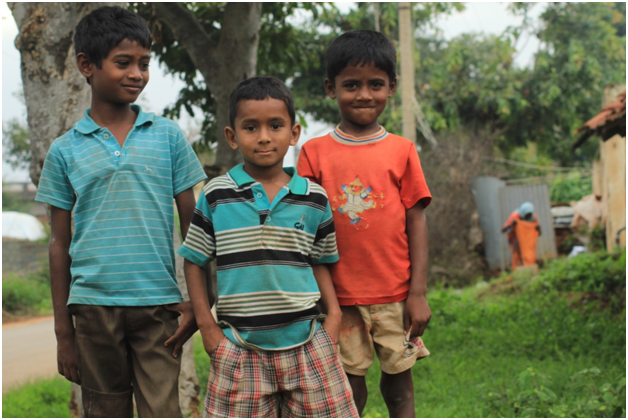 What do you do if you have a child or a friend with special needs? Here are five questions answered through five experiences by people with disability, which give us an insight into what the term "inclusion" means to different people.
Ever wondered what "inclusion" is? Is it accepting things which you are not too comfortable with? Or is it being open to "different" people, cultures and traditions. Here are five takes on what inclusion means to these five individuals and five questions you should ask yourself.
1. Would you learn sign language for a friend who couldn't speak and hear?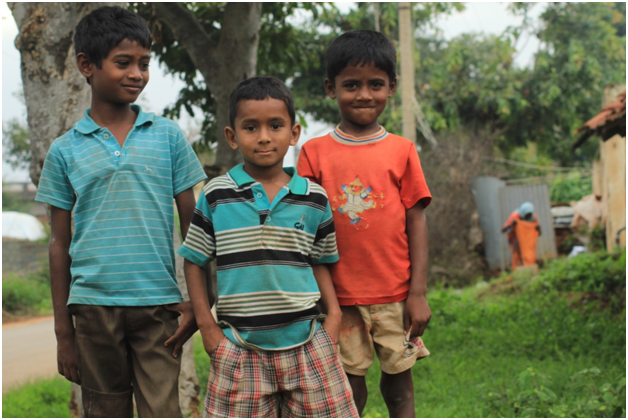 A few months back, I was asked by one of my friends to help with a photo shoot for her dance company in a rural setting. We went to a small village on the outskirts of Bangalore and that's where I met these three lovely, enthusiastic kids who followed me all around. I spent some time with this playful bunch, and learnt a beautiful thing about them. The little boy in the middle has a hearing impediment and so his friends learnt the sign language to be able to communicate with him. The other two attend school and come back to teach him the alphabet and basic English words in sign language. They told me that they do it because he is their dear friend and they do not want him to miss any chance in life. I was thrilled to learn about their passion of supporting each other despite all odds.
Inclusion means many things for many people. For me, the half hour spent with these kids taught me about 'Inclusion' better than anything else.
What is your idea of Inclusion?
2. Would you make your voice heard if you are denied your basic rights?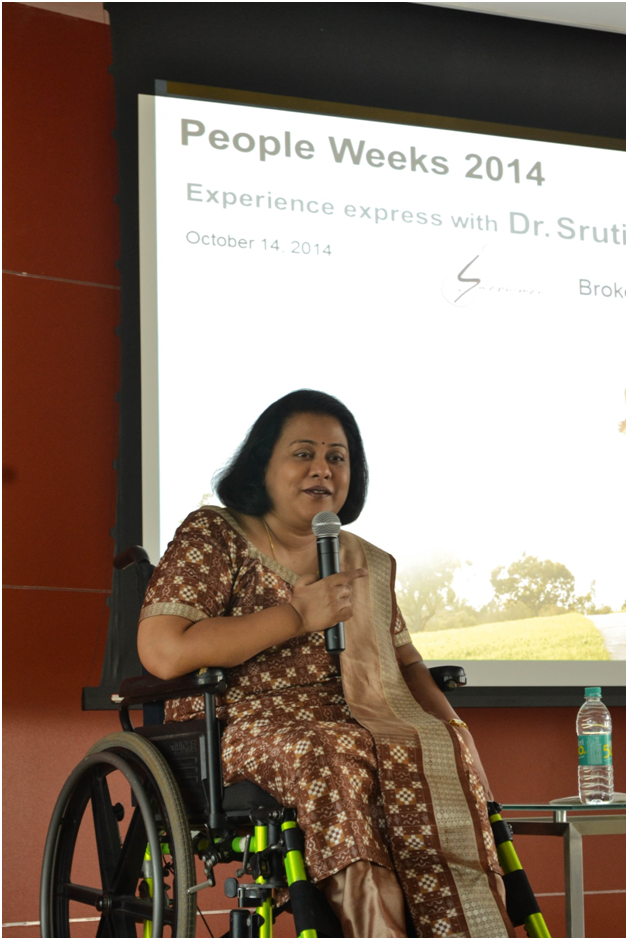 "Government keeps crunching numbers and policies year after year. But where are the disabled children in schools and where are the opportunities for them? What purpose do the policies serve if children with special needs are still forced to stay devoid of education? Not getting education is not my fault, it is the society's fault.
You know how unless a baby cries, the mother cannot find out if she needs something? I have come to realize that it is very important to express. To ask. To demand. It is important to make others aware of our needs. I was invited as chief guest for a Disability Day celebration and to my horror I found that there was no ramp for me to move up the stage. Just imagine, a venue for Disability Day which is inaccessible itself! I simply refused to go up the stage until the secretary personally ensured that the place was made accessible for the disabled. One has to ensure that their voice does not fall on deaf ears. The key is to be assertive, not aggressive."
-Dr. Sruti Mohapatra
3. Would you let a person with disability make his/her own place in the world and not treat them 'differently'?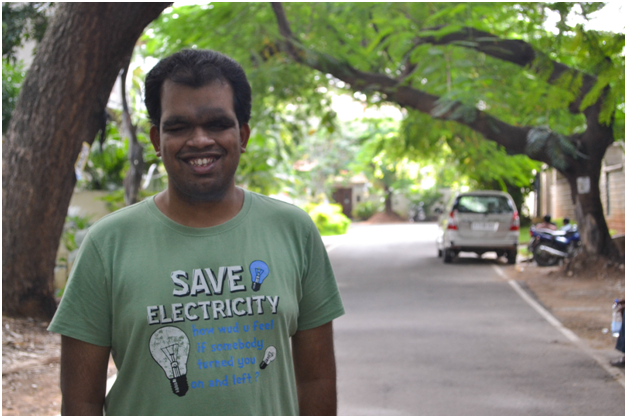 Ruchir epitomizes optimism. Lacking in vision but not in his attitude towards life, he has steered his life through accomplishments that most of us consider unattainable. He insisted on dropping out of the 'special school' that his parents initially enrolled him in, and convinced them to put him in a regular school with others. After completing his BCA, he went on to crack the highly competitive CAT exam and made his way into Alliance University for MBA. An exciting opportunity to work as a brand manager with a leading jewellery design company brought him to Bangalore, where he lives on his own.
Described as a go-getter by his friends and family, Ruchir strongly advocates the need for people with different abilities to take the initiative in building an inclusive society. He finds it more pertinent that they face their challenges, find out solutions and break the barriers to establish their own place in the world, instead of expecting the society to treat them 'differently'. Technology plays a great role there. With smartphones and tablets today, it is easier to access information and to meet others.
While I was chatting with him, Ruchir showed me how he reads the daily newspaper from his phone's scanner and watches Bollywood movies through visual narration tracks.
Meet Ruchir Falodiya, a rockstar who has turned his disability into a super power.
4. Would you take your child's 'different' behaviour seriously and accept the harsh reality?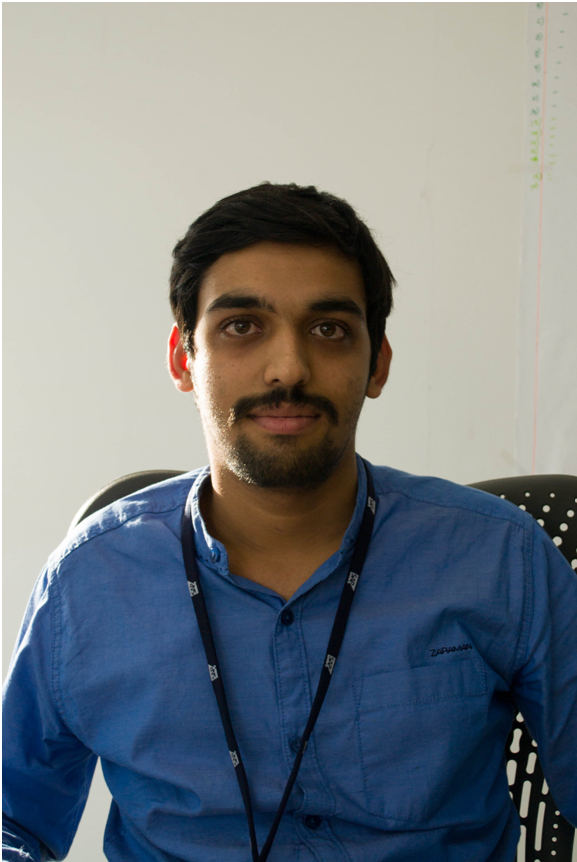 "I was born with Autism Spectrum Disorder. Autistic children show different kind of symptoms, which are mostly misinterpreted by others. My teacher took my hyper activeness and inhibition to speak up as my naughtiness and would often reprimand me for that. It was my mother who observed my behavioral patterns and understood that I needed help. She made me undergo therapy and encouraged me to overcome my challenges.
I love to read a lot. There is no novel by Dan Brown that I haven't read. I also like mathematics. I am great with numbers and arithmetic. So I decided to do B Com after school. I know statistics, accounting and many more things and now I have joined a multinational company. All this would not have been possible without the constant support from my mother. She is my mentor and my best friend. She also runs a therapy centre for about 20 children with Autism. I help her with the classes and also take care of the finances and other logistics. She calls me her special advisor."
– Rohan Athreya
5. Would you be able to consider life on a wheelchair to be as simple as wearing spectacles?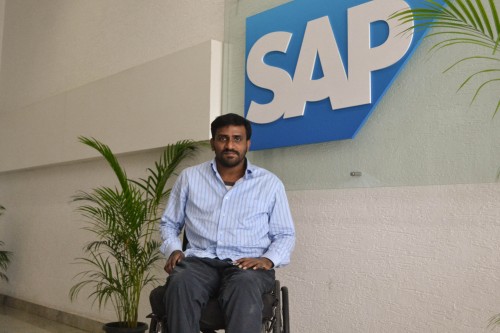 ."After a spinal injury on a road accident 14 years ago, I landed on a wheel chair. With the hope that it is all going to be easy, starting a new way of living wasn't difficult. I have been working as SAP Programmer for the past 10 years. With a good job in hand and with all that I need to live an independent life, I'm managing to live my life much better than what it used to be without a wheelchair. I love going on long drives in my car and the recent one was the trip from Bangalore to Hyderabad and from there to Pondicherry (my home town) and then back to Bangalore.
When we find it difficult to read books and newspapers, we use spectacles; similarly, since I cannot walk, I use a wheel chair. It makes it all easy for me (and people like me) if everyone understands the concept of inclusiveness in this simple way. Life is good and it is all in the way you take it."
– Robert George
This photo story has been compiled by Geetanjali Kaur, a volunteer for the India Inclusion Summit.
The India Inclusion Summit 2014 is being organized on the 28th and 29th November, 2014 at the Park Plaza Hotel, Bangalore. Check out their website for more details and to register.
We bring stories straight from the heart of India, to inspire millions and create a wave of impact. Our positive movement is growing bigger everyday, and we would love for you to join it.
Please contribute whatever you can, every little penny helps our team in bringing you more stories that support dreams and spread hope.