Delhi-based, 'The Toy Bank' is having an impact on kids all across the nation.
We have all played with toys as children—right from trying to grab the rattle which our parents would shake around our tiny heads when we were babies, to that stuffed bear that we couldn't sleep without.
Toys are an excellent source of entertainment but also develop various physical skills, gross motor skills and fine motor skills in children, when they reach, grasp, crawl, run, balance and climb, or play with them. They help them learn colours, numbers, shapes and sizes, and even hone language skills!
But what happens when a child finally outgrows the toy either due to age or boredom? It lies discarded, in a box in some obscure corner of the storage cabinet.
Well, bringing out those old toys and giving new joys to underprivileged children, is The Toy Bank, a Delhi-based organisation, headed by Vidyun Goel.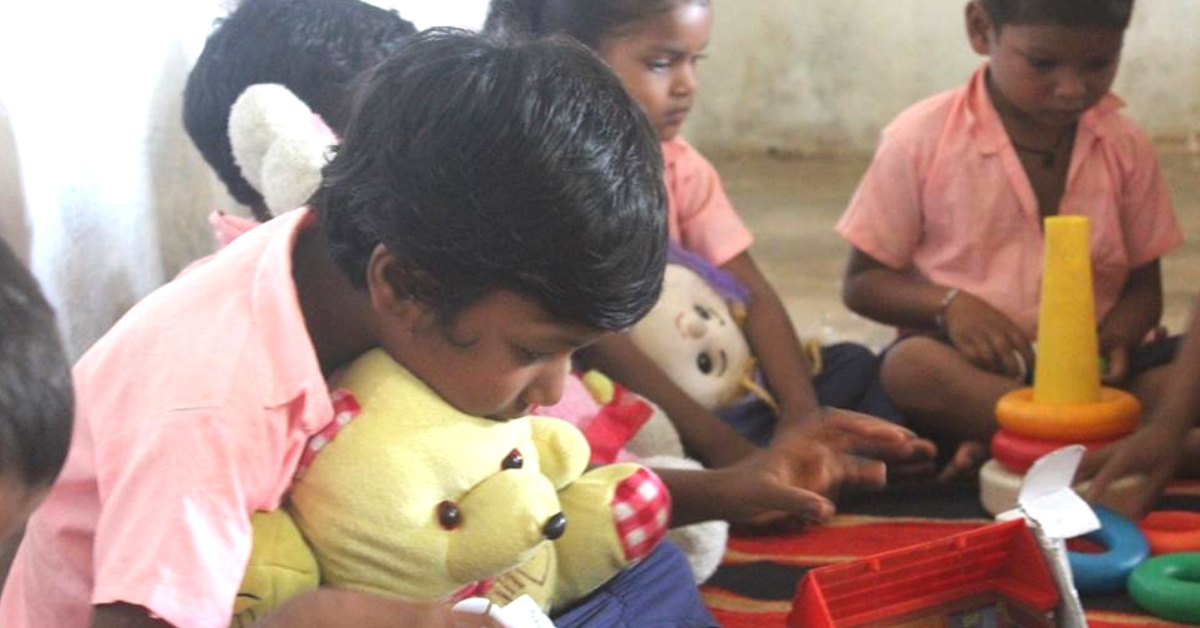 15 years ago, Vidyun's father donated her toys to the children living in a nearby slum. This seemingly simple act set off a chain of events which eventually led to the creation of The Toy Bank.
Speaking to TBI, Vidyun recalls that after her toys were donated, other donors were sought. Little by little, the initiative grew, and the small collective which initially was made up of only family and friends became a formal organisation in 2012.
"Toys are a significant part of a child's life. A child's brain develops when they are involved in active physical and mental activities, and hence we advocate that play should not just be a leisure activity, but a tool that aids in a child's growth and emotional well-being."
The main collection centres for the organisation, are located in Delhi, NCR, Bhopal and Mumbai. You can view the complete list here.
These centres receive toys from all across the country. Following a thorough inspection, these are cleaned and repackaged into age-graded Toy Kits and dispatched to toy libraries, which are gender neutral, which are spread out across the nation—from Gujarat to Mizoram, as well as a project in Tamil Nadu.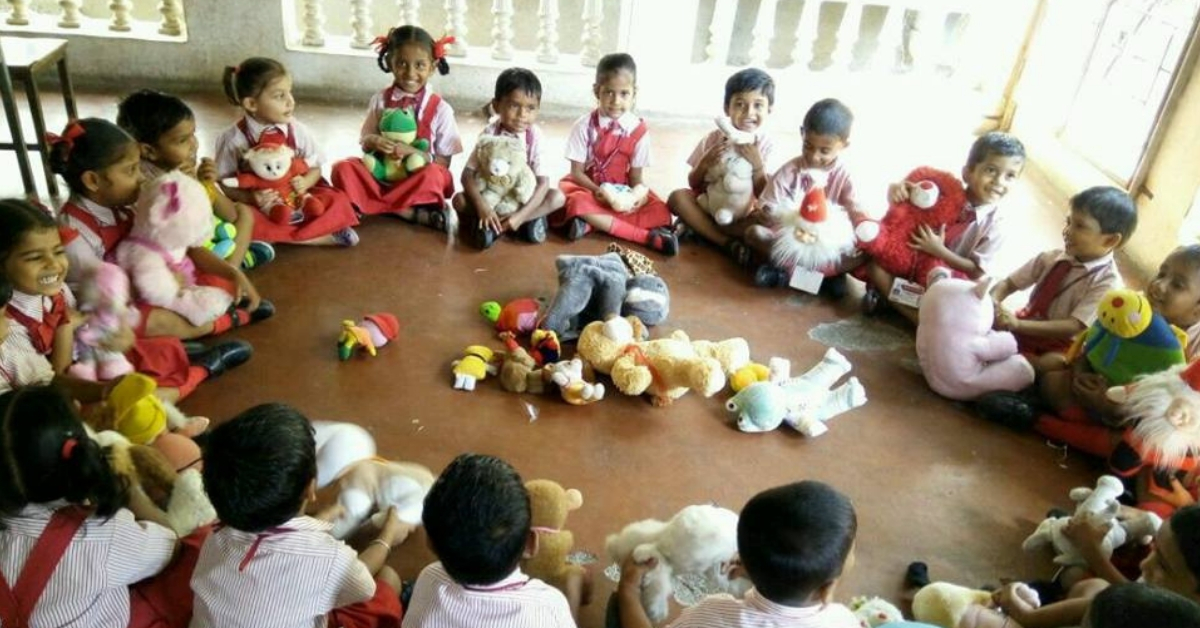 Speaking to Yourstory, Vidyun had mentioned that distribution was initially a challenge, especially when it came to rural areas.
"Our challenge was the last mile connectivity as we did not have volunteers present outside Delhi. We overcame our problem by tying up with grassroots level organisations across India."
Thanks to these partnerships, The Toy Bank sends toys from Delhi through Indian Railways to the nearest railway station, and their partner organisation takes it from there.
The Toy Bank has introduced initiatives like the School Connect Program, Anganwadi Connect Program, and the Rural Connect Program, through which toys are distributed among underprivileged children, in both urban and rural areas.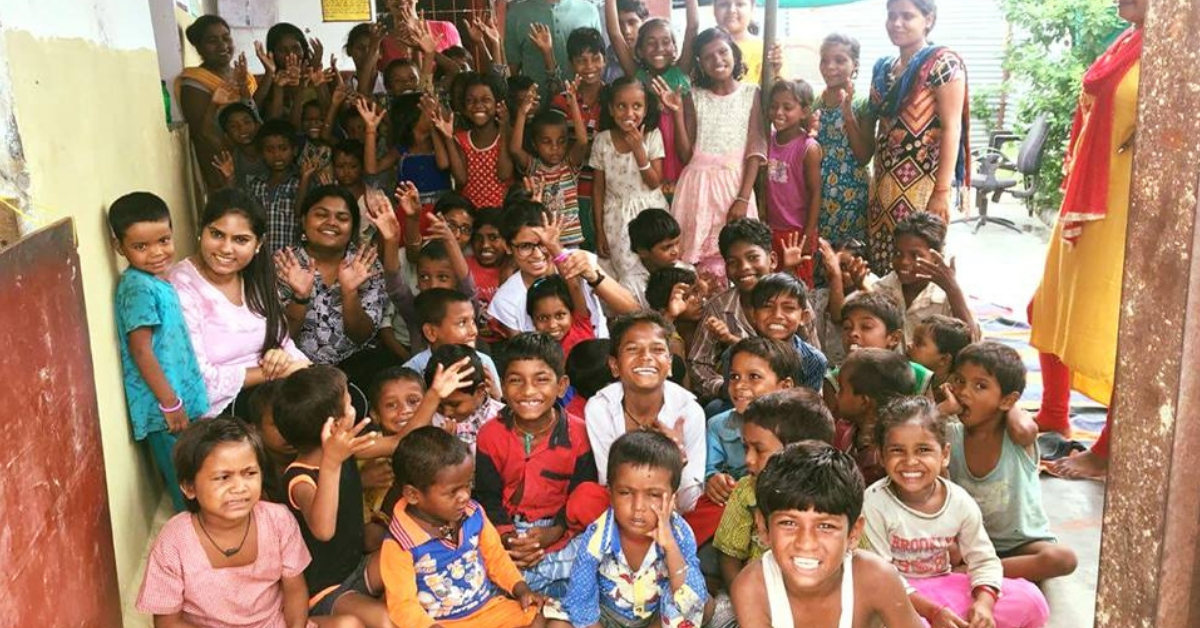 The Toy Bank also adopts schools under its 'Adopt a School' initiative and by setting up furniture, painting the walls etc., it tries to ensure that the children of the school have access to proper infrastructure. Additionally, it sets up a toy library in every school it adopts under this initiative.
The Toy Bank also tries to ensure that appropriate toys, like musical toys, light and sound toys, and ones with different textures are sent to children who are differently-abled so that these can be used in therapy as well as education.
Impact
According to Vidyun, first and foremost, the children learn the importance of sharing, reusing and recycling. However, this isn't all. The organisation has had an extensive impact in several rural areas, and there are many stories to corroborate this fact.
For example, Kalam Talai is a village situated in the interiors of Madhya Pradesh, and while it has an Anganwadi, the children never had the chance to play with toys, before The Toy Bank's distribution drive.
In fact, one of the Anganwadi workers said, "It has been many years that kids in this village played with toys. It is probably the first time that this generation of children finally has the access to something so basic."
According to the worker, attendance has gone up, and she also believes that the toys help to develop the thinking and creativity of the children. The same impact was seen in many other districts as well.
---
You may also like: Remember Enjoying Board Games? One NGO Is Helping Underprivileged Kids Play Them Too!
---
Today, with 23 collection centres across the country, 4882 toy libraries, and a partnership with nearly 100 private schools, The Toy Bank has reached out to over 5 lakh underprivileged kids across India. However, Vidyun thinks that they still have miles to go, and wants to bring old toys and new joys to as many children as possible.
(Edited by Gayatri Mishra)
Like this story? Or have something to share? Write to us: contact@thebetterindia.com, or connect with us on Facebook and Twitter.