"Like most others in my profession, there came a point where I wanted to do something different and did not want to get stuck in the same routine I was part of. Starting a hostel was never on my mind and yet it just happened."
Think Goa and the mind immediately conjures up images of sun and sand, parties, and a bohemian kind of living. Goa is perhaps one of the few tourist spots that people visit year after year, without it losing its charm.
In a place that offers accommodation for all kinds of travellers, ImagiNation, a hostel for artists, writers, thinkers, and those pursuing the fine arts is a unique concept.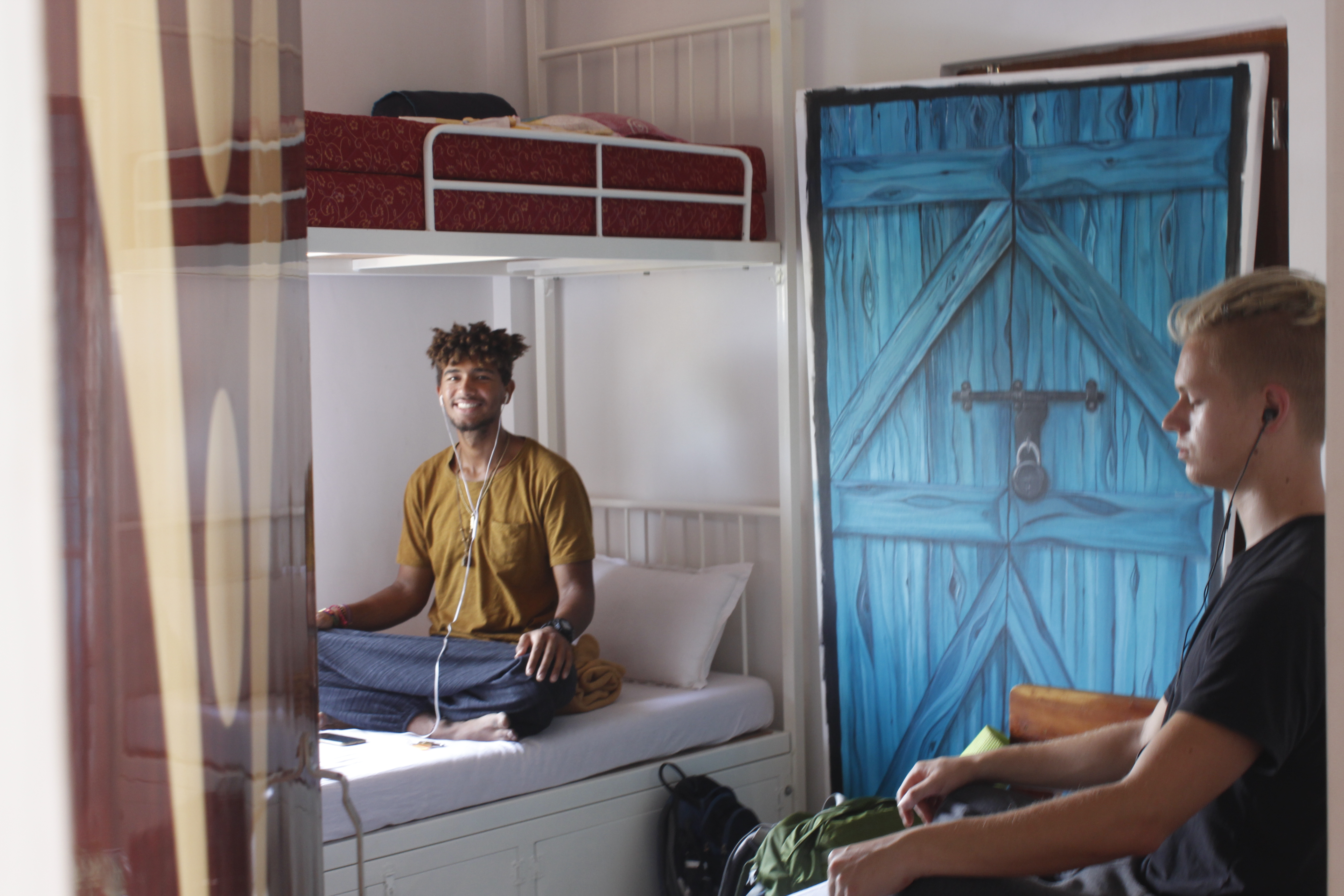 In an exclusive conversation, Pareen Lathia, founder of ImagiNation, speaks to The Better India about the inception of the place, how it has grown, and why you ought to visit it.
Pareen begins, "Like most others in my profession, there came a point where I wanted to do something different and did not want to get stuck in the same routine I was part of. Starting a hostel was never on my mind and yet it just happened."
Inception
Pareen and his co-founder, Mansi, were sure about one thing–that they did not want to live the city life, which seemed glamorous and exciting but was quite superficial. "Life had become about start-ups, meetings, valuations, and we wanted to get away from it all and move out of Mumbai," he recalls.
A project that Mansi and Pareen were working on took them to Goa, where they met several others who had relocated from Mumbai. That was when they decided that the time was opportune for their move too. "We decided to take at least a year's break, and we sold everything we owned in Mumbai and moved. Having stayed in Arambol for a month, we started looking for a house in Goa. We found a beautiful house but it was too big and therefore out of our budget."
It was wanting to live in that house that prompted Mansi and Pareen to think about doing something there, which would also help them sustain themselves.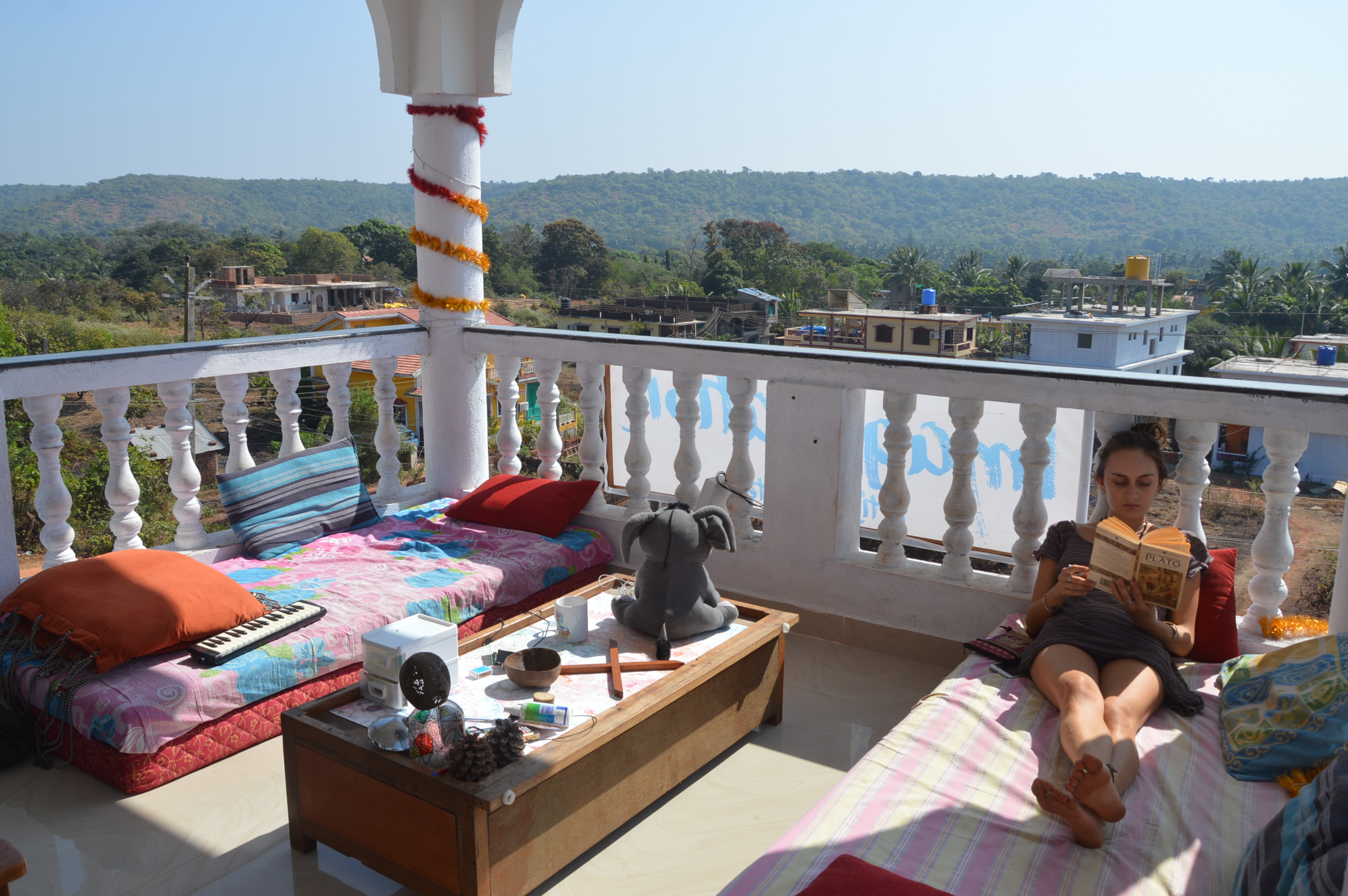 And thus, was born the idea of a hostel, which they aptly named Happy Panda Hostel.
Happy Panda Hostel
"When we started out, we knew nothing about how a hostel functions, looks or even has. It was all just a chance that we took, and after working on it for a few months, we opened it up and started receiving guests," says Pareen.
In about nine months, the hostel became the talk of the town, and they were ranked highly on various travel portals, says Pareen.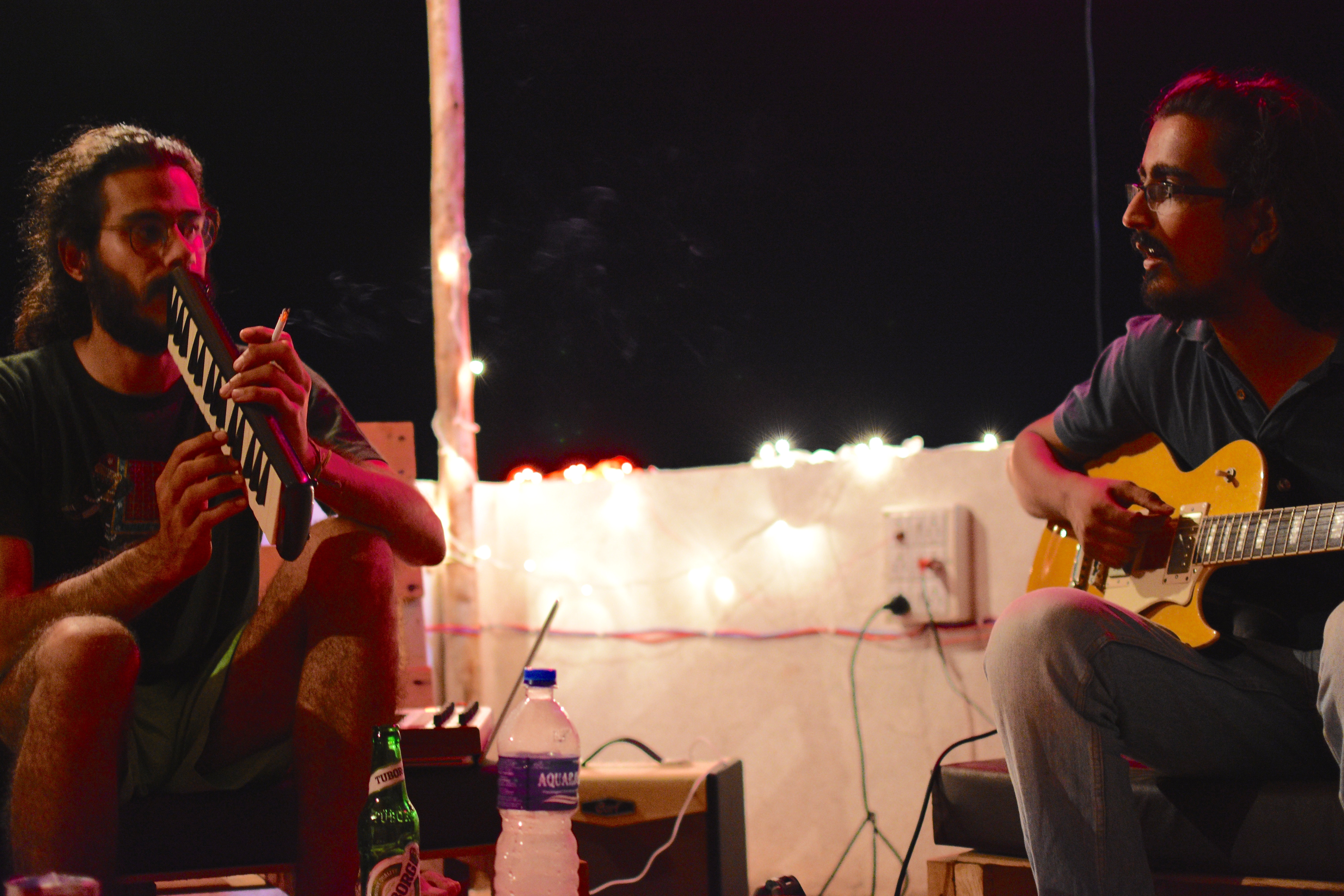 Within ten months of running the hostel, an investor who saw potential in the venture bought it over. "With the money we received from selling the hostel, Mansi and I thought we would travel around but returned to Arambol because of the community that we had built there," says Pareen.
Genesis of ImagiNation
A chance conversation with a poet friend from Mumbai got the duo thinking about a place exclusively for artists and people who wished to pursue fine arts. Pareen recollects the conversation and says, "My writer friend from Mumbai had said in passing that if there were a place as pretty as Arambol and our home, he would easily spend a month there just writing."
That idea stuck in our head, and we thought of building a small place, in a quiet corner of Arambol. The current capacity of the hostel is eight residents.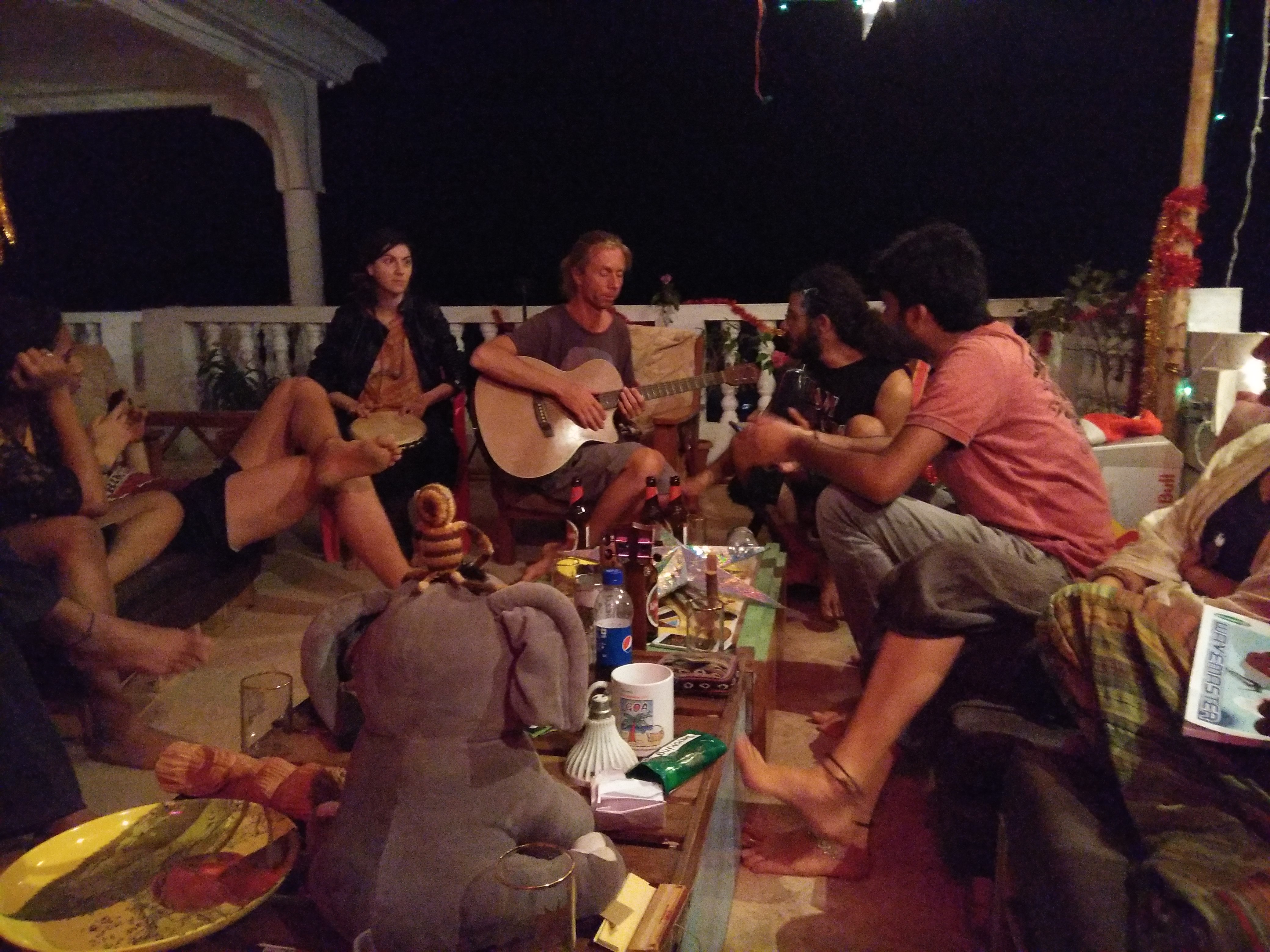 "We are happy with taking in only eight at a time. The amount we charge them is just enough to cover our costs, and we are not really looking for making profits," says Pareen. Some of the learnings from setting up the first hostel helped them build this one.
"As far as we know, there is no hostel or accommodation of this kind in India. Artists can spend as much time as they wish to with us, and we were just happy to be surrounded by happy, vibrant people," he says.
Experiences with the artists
It has been an absolute pleasure to host these people, says Pareen. "All our efforts were channelised into making the place conducive for the artists."
"We spent money on getting electric guitars, drum sets, making cosy corners for writers to work etc."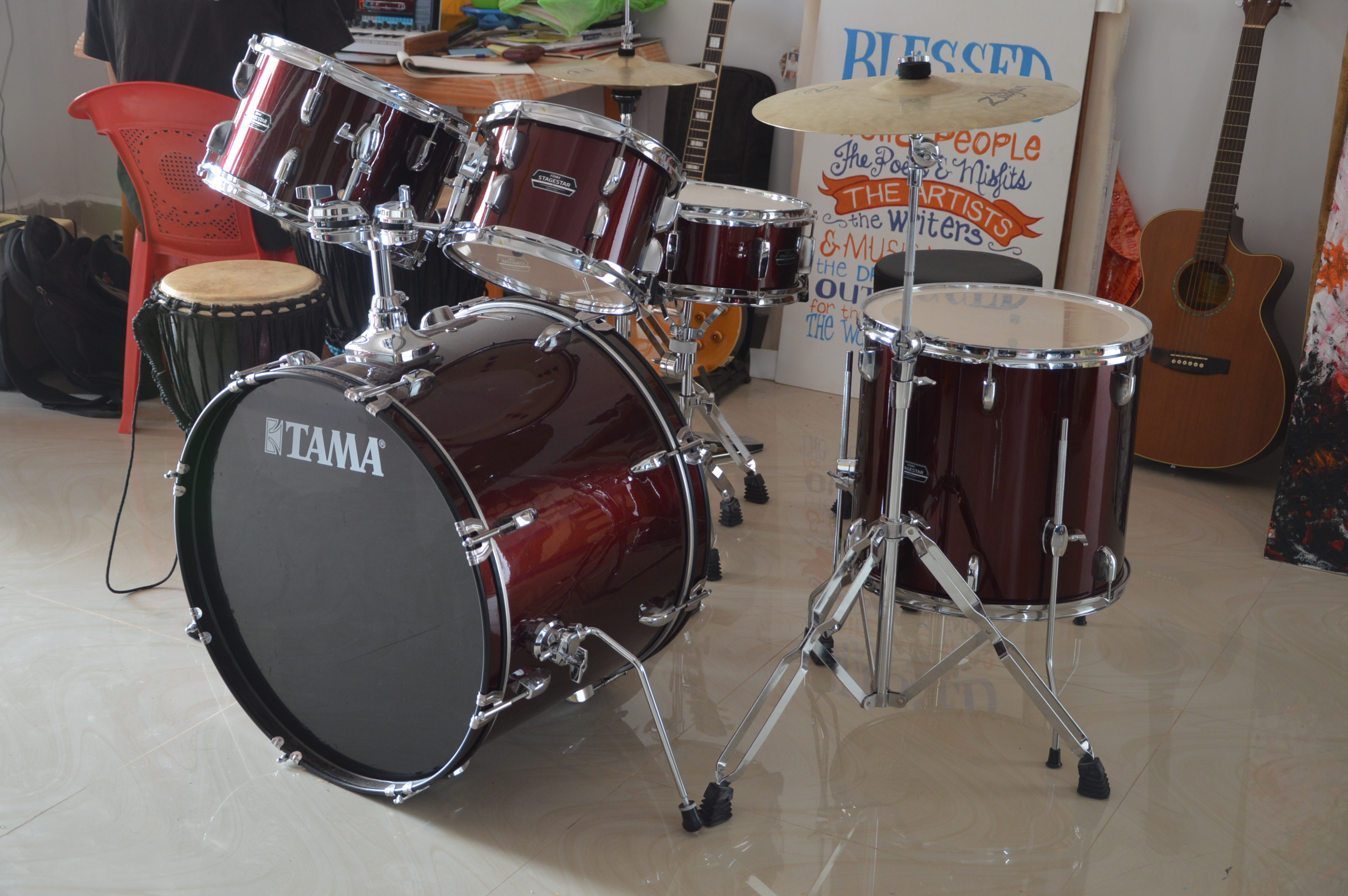 With each guest that came to them, they got a sense of the different needs, and slowly they started building up the place. The response ensured that they kept going.
This season they will be structuring some residency programmes as well, shares Pareen.
More than a hostel
"We found some of the artists who stayed with us to be so good at what they did but severely under confident. Given the background both Mansi and I had, we also helped connect these artists to the right start-ups. We even had some groups and collaborations being formed right here at the hostel. A guitarist and vocalist, for example, came together to form a band of their own."
A carving artist from Mumbai came to stay with them for a week and ended up staying for a good five months.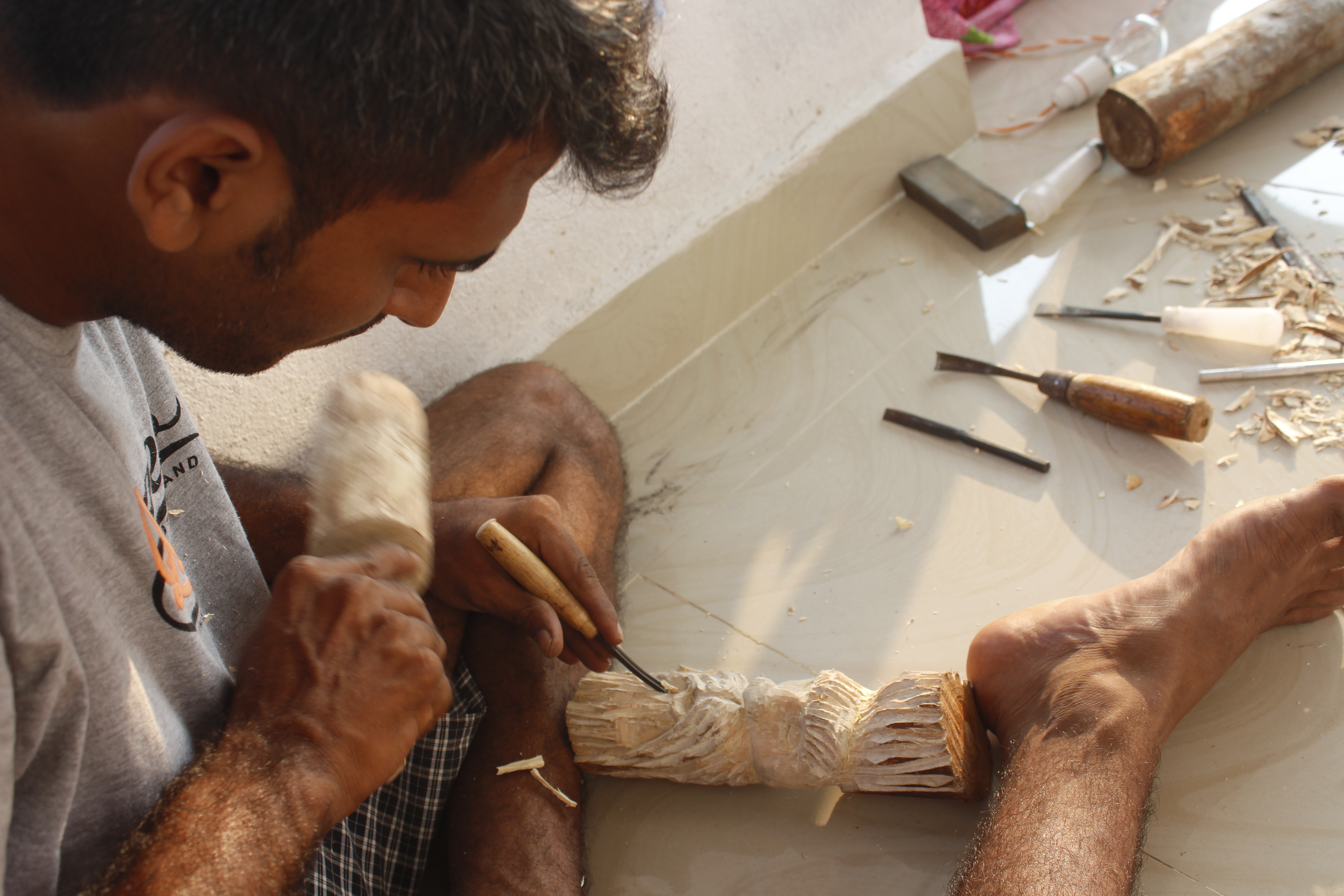 "We helped him sell and market his products at various cafes and hostels in and around Goa as well. He is now travelling around India and is so much better equipped to market his work," he states.
What Pareen and Mansi have done is to create a community for artists to come and explore. If you are in Goa or plan to head there anytime soon, then do visit and check out this unique hostel.
The hostel is open for visitors from October to March. To know more about it, check out their Facebook group – ImagiNation Arambol.
(Edited by Shruti Singhal)
Like this story? Or have something to share?
Write to us: contact@thebetterindia.com
Connect with us o n Facebook and Twitter.