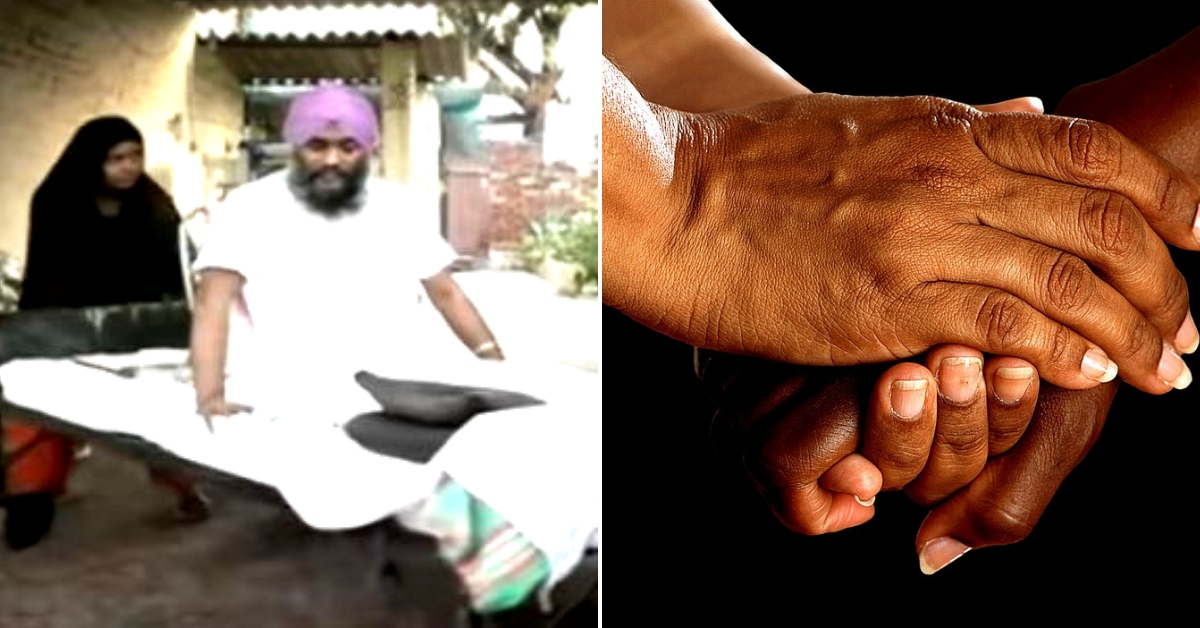 Attacked and wounded by terrorists in 2001, Nirbhay Singh had been suffering for 17 years, until a media report highlighted his plight.
On April 24, 2001, Nirbhay Singh's life took a turn for the worse. Serving as a jawan in the Indo-Tibetan Border Police for eight years prior, Nirbhay was posted in Anantnag, Jammu and Kashmir.
On that fateful day, terrorists attacked his post, leaving Nirbhay with a debilitating spinal cord injury which left him paralysed from the waist down.
Bedridden since that incident, life for the landless former sepoy from Kumbarwal village in Sangrur district, has been a real struggle. He owns nothing but a two-room 'kachcha' house, where his wife, Anguri Devi, and three children live.
While his pension was bumped to Rs 16,000 per month, it wasn't enough since he had to spend Rs 6000 on his medicines every month, besides trying to support his children's education and wife, who cannot work, since she needs to care for him throughout the day.
Responding to his plight, the Indian Medical Association of Punjab recently decided to 'adopt' the former jawan and pay for his medical treatment, reported the Hindustan Times.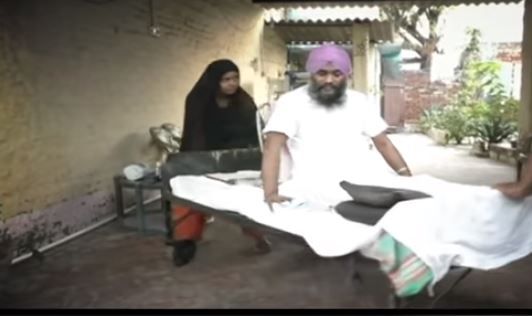 It was following this publication's story on Nirbhay's heart-wrenching circumstances that IMA Punjab decided to offer medical assistance to him.
"The doctors have adopted the ITBP sepoy whose plight was highlighted by the publication. We are getting him treated at our own expenses and also providing free medicines and surgical materials to fulfil our commitment towards the saviours of the nation," Dr Amandeep Aggarwal, a senior office-bearer at IMA Punjab, told the publication, earlier this week.
Also Read: Brave K9 Sniffs out 20 Kg Bomb Planted by Maoists, Saves Lives of His ITBP Squad!
This intervention is a real blessing for the former sepoy, who was compelled to depend on his wife and three children for every small task since his paralysis.
"I received a phone call from doctors, who asked me to come to Sangrur for a medical check-up. I was examined by a surgeon there on Friday. They gave me medicines and other required material for the treatment of wounds," Nirbhay told the publication.
"We have given medicines for three months, but the association will also assist him in future so that he may save some money from medical treatment," Dr Aggarwal added.
(Edited by Gayatri Mishra)
Like this story? Or have something to share? Write to us: contact@thebetterindia.com, or connect with us on Facebook and Twitter.