With the 'Incredible India' campaign successfully running for over a decade, the Ministry of Tourism recently launched Incredible India and Tripigator mobile apps to make the travel experience easier and more enjoyable for both domestic and international tourists. Here is all you need to know.
Going on a vacation is not as easy as it looks. From finding the perfect destination to gathering the required information about the place and finalizing the accommodation and travel plans, the lengthy procedure not only kills the excitement of a much-awaited vacation but also adds to the expenses of hiring a travel agent.
We always plan to explore a new and offbeat place but what restricts us is the lack of knowledge and a sense of insecurity from taking the plunge. While we stay in a country with such a rich culture and heritage, we are unaware of the many breathtaking attractions and places that are not on the popular tourist maps. Ministry of Tourism in India has come up with a simple solution to all your troubles.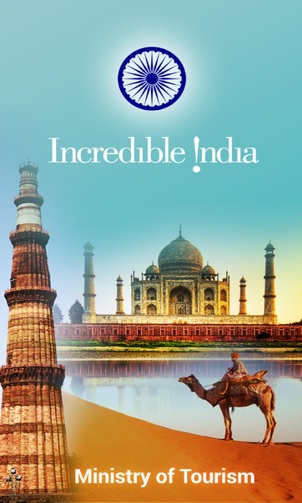 The ministry came out with an amazing app titled "Incredible India" to bring all the tourism information at one place. The app is colourful, easy-to-navigate and simple-to-use, making it easily accessible by everyone.
This new application developed by the National Informatics Centre (NIC) will help tourists acquire reliable information directly through the government.
Salient Features
The saffron, white and green background gives an ethnic feel to the app.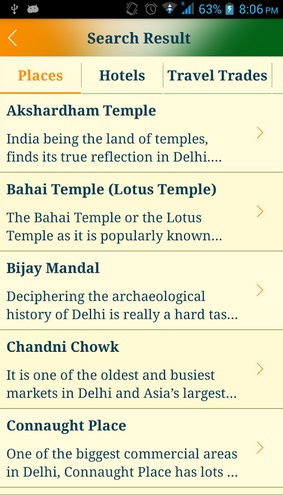 Users can select their location through GPS or can even do that manually. Once the location is selected, the app gives you various options of places you can visit, hotels verified by the ministry that you can stay in, travel trades and also gives you a list of approved guides you can contact. The list also contains the languages these guides speak, which is a plus for foreigners.
The "Contact Us" section of the app contains a list of all the states in alphabetical order. Contact details of the regional directors of Tourism department including their name, office address, contact number and email addresses are also provided.
Users can also select various hotels, guides, locations, etc. as their favourite and they can reset all the saved data and searches through the "Clear All Data" option if they wish to start afresh. It is also easier to find the location on the maps by just clicking on the "Locate" option.
As the app is recently launched, there are certain improvements required. It contains only the popular cities currently and might not generate results for the lesser known ones.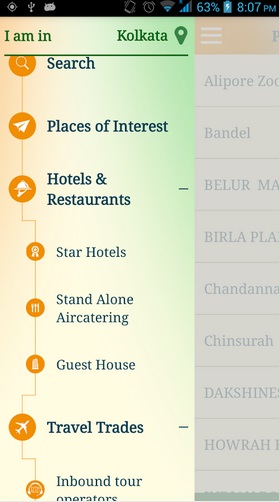 The 'Incredible India' mobile app is available for Android as well as Apple phones. You can download this app on Android here and on iTunes here.
"Now, when people are shifting from laptops and moving to smartphones, I think it will be a great success. It is good to see that Ministry of Tourism is using technology to promote tourism. As this is just a start, it might take some time to pick up, but once people start using it on a regular basis, it can promote tourism in a revolutionary way," said Shri S.S. Devburman, Director Indiatourism, Rajasthan
The app was launched by the Ministry in collaboration with Genesys International Corporation and will cover 16 Indian cities including Agra, Amritsar, Ahmedabad, Bangalore, Bhopal, Chandigarh, Chennai, Delhi, Coastal Goa, Hyderabad, Jaipur, Kolkata, Mumbai, Patna, Pune and Surat. The app is expected to cover 36 cities by December 2015.
Going an extra mile
The incredible India campaign, launched in 2002 was the first marketing initiative of its kind to create a unique identity for the country. The initiative was an instant hit and managed to generate 16 percent increase in tourism in the first year itself.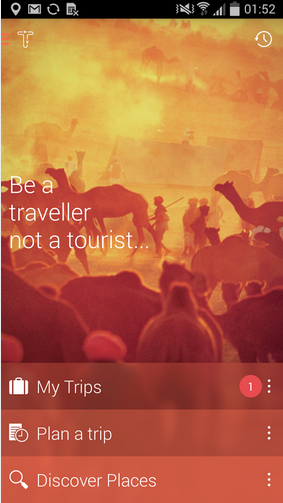 To add to its bevy of tech-friendly initiatives, MOT has also launched its first and only instant travel planning engine Tripigator. The app will enable users to create personalized itineraries matching their preferences. It has integrated maps and geo-location based discovery of details. Tripigator uses big data technology to analyse millions of web pages, price points, reviews, etc to instantly generate personalized travel itinerary on fewer inputs saving the users' time and efforts. The results can be shared further with the travel companions by the user. You can download this app here.
 Like this story? Or have something to share? Write to us: contact@thebetterindia.com, or connect with us on Facebook and Twitter (@thebetterindia)