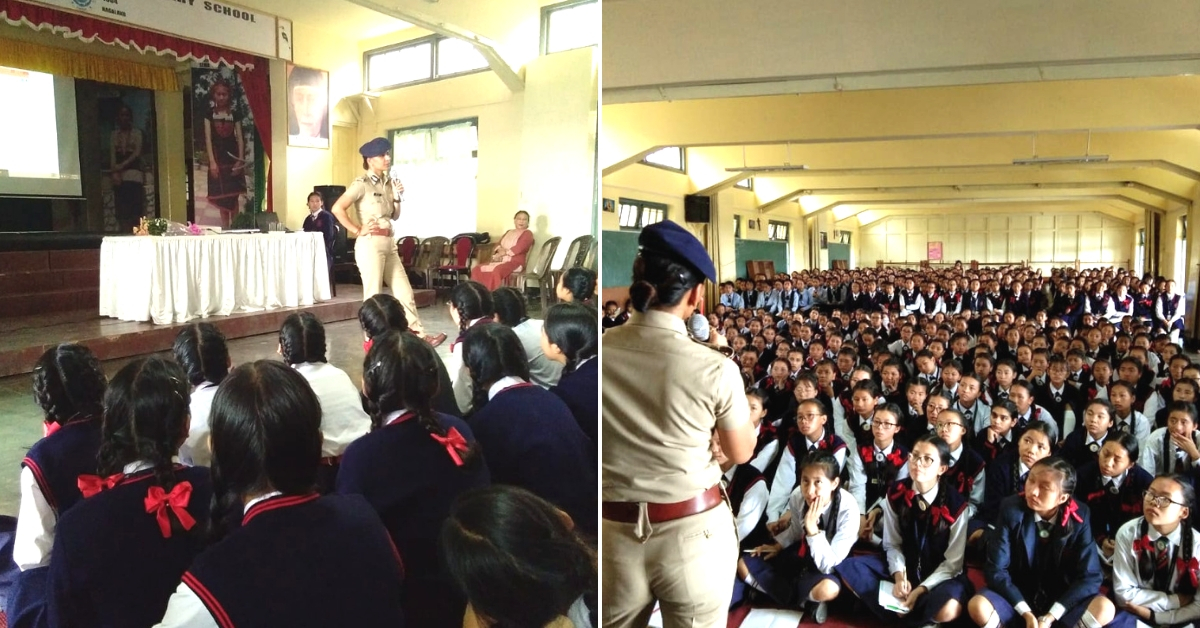 "They should not get scared by the sight of cops. Rather, they should see cops as mentors," IG (Range) Sonia Singh says.
In May 2018, the non-profit Common Cause and the Centre for the Study of Developing Societies (CSDS) released a significant report titled the 'Status of Policing in India 2018'. This articulated how the general population perceives the police in India. The results aren't all that great, especially among gender, caste, religious and ethnic minorities.
Although Nagaland was ranked neither high or low on most indicators and it did well across some, it did fall short in trust in local police.
"On analysing trust in different hierarchies of police by states we found that trust in local police was greatest in Andhra Pradesh, Jharkhand, Telangana and Kerala (in that order). On the other hand, Rajasthan reported the lowest levels of trust, followed by Uttar Pradesh, Bihar and Nagaland," read the report.
It was ranked a miserable 19 out of 22 states surveyed in both performance of local police and trust in them. Although Nagaland did rank well in locals showing no fear of the police (behind Maharashtra), 24% of respondents from the state did say that they were "somewhat fearful" of the police.
It was ranked five out of 22 states in willingness to let their child visit the police station alone, although the number of respondents unwilling to do so was also high.
Minorities often get a harsher deal from law enforcement across the world. India, and particularly Nagaland, is no different. Add to that the state's a long history of insurgency, drug trade, and reports of police brutality, one isn't surprised to know that when they residents think police, they get scared.
However, the Nagaland Police is looking to change this perception among the younger generations of Nagas with 'Police Ke Pathshala', an outreach initiative which seeks to bring the police and student community closer together.
Leading this initiative is Sonia Singh, Inspector General of Police (Range), who personally conduct these outreach sessions at schools and colleges across the state.
"The primary objective of this initiative is to change the perception of the student community of the police. However, it's not merely limited to that. We are looking to build trust by raising their awareness about procedures of law and criminal acts like domestic violence, rape, sexual harassment, cyberstalking, revenge porn and drug abuse, etc. Through these interactions, we also hope to instil in them a sense of confidence among them and raise sensitivity levels on gender-related issues. This is about building trust with them so that that can share any vital information with the police without any hesitation," says Singh speaking to The Better India.
On August 31, the Nagaland Police held their first session with students of Kohima's Little Flower Higher Secondary School, where lessons on self-defence, road safety, drug abuse and cyber-crime were imparted.
According to local and national press reports, approximately 500 girls from classes 9-11 took part in a two-and-a-half-hour-long session. More recently, they held a session at the Kohima Science College, a co-ed centre of higher learning.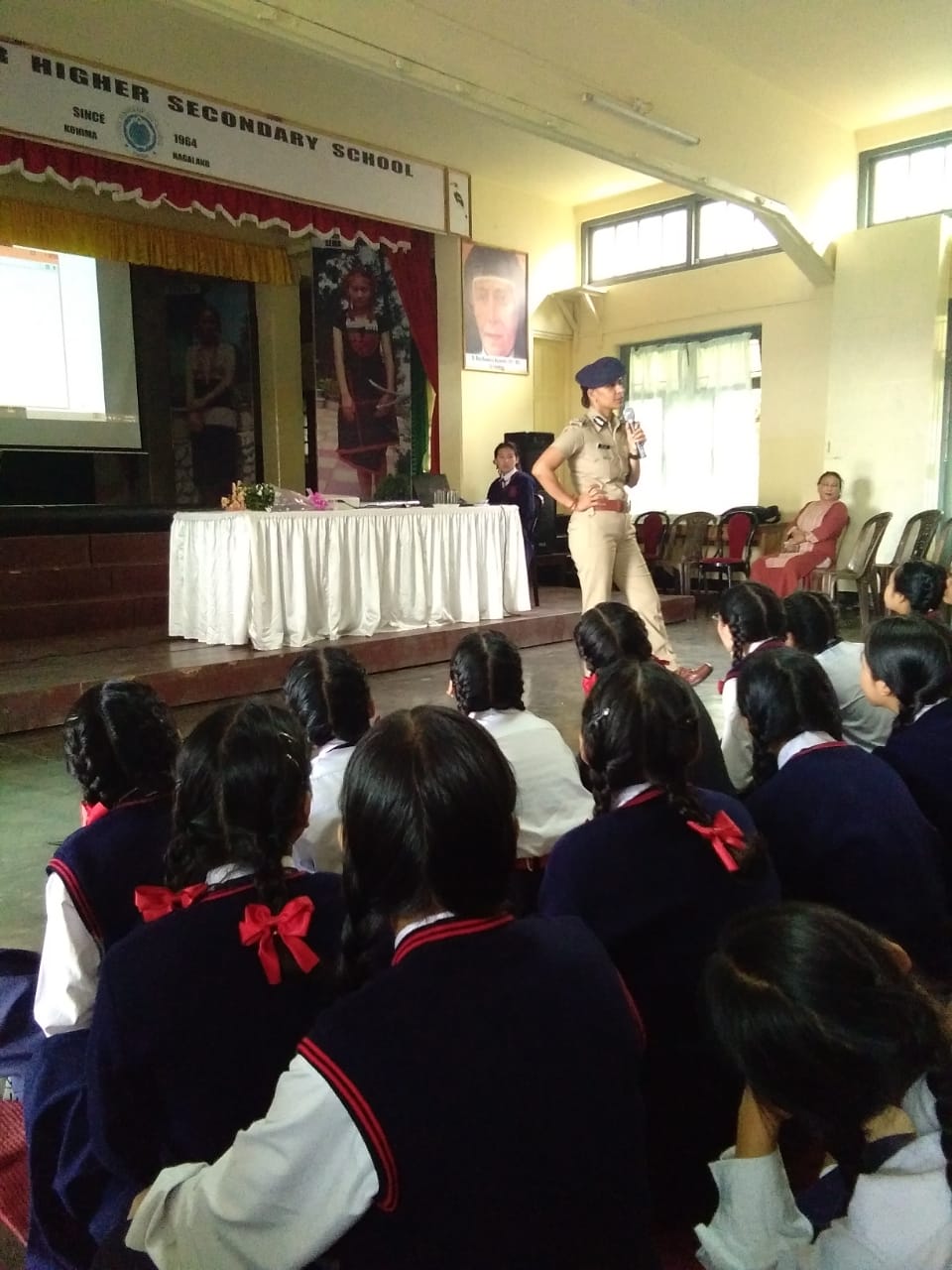 What do these sessions contain? There is a lecture presentation and open interactive session led by IG Sonia Singh. Which issues resonated with the students most?
"We discussed a range of issues, but those that resonated most were cyberstalking and revenge porn. Through our session, we made them witness and understand the sort of work police do on these issues in real time," says Sonia.
The prevalence of social media is very high in Nagaland, like in other parts of India, although there is information asymmetry when it comes to an understanding about how the medium can be misused.
This is a key focus of her work here—raise social media vigilance. Speaking to The Indian Express, a senior faculty member of the Little Flower School, described the session as informative.
"The students actually opened up and started sharing their grievances too. With Madam Sonia, they felt they could talk freely. What she said about cyber-crime especially had an impact — about how their photos could be misused, about the dangers of sharing personal details on social media. These are things most parents don't talk to their children about," Arenla Inchen told the publication.
Meanwhile, students also described the event along similar lines. Speaking to publications both local and national, many described these sessions as "free" and "fun".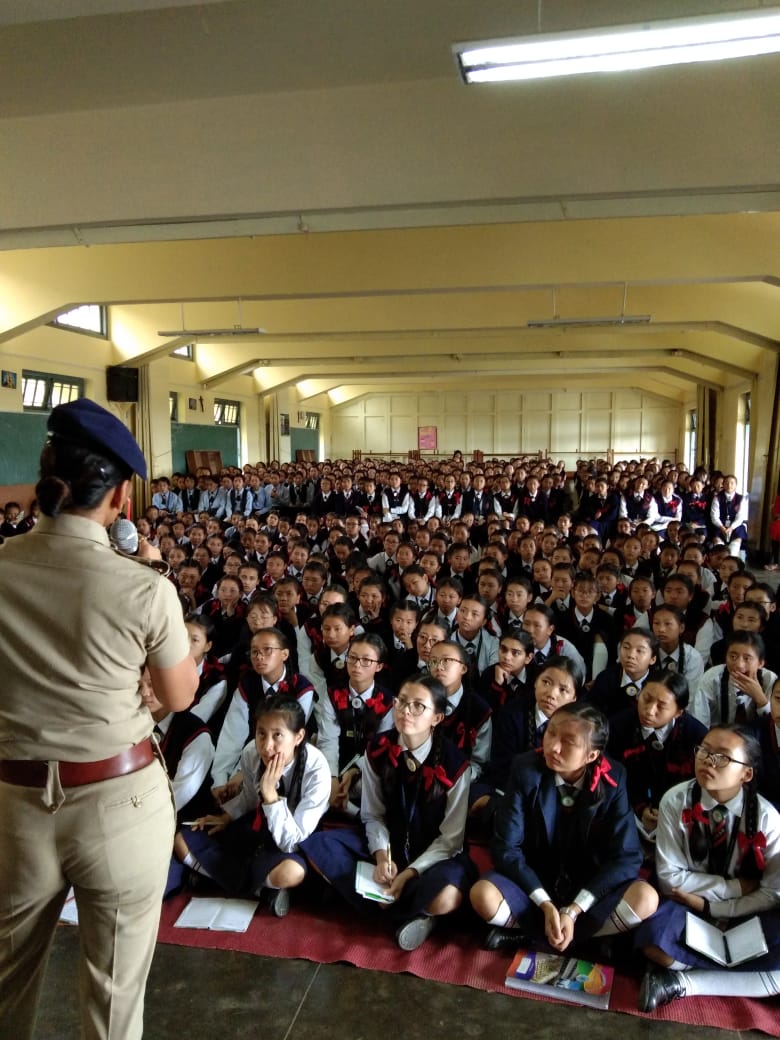 For IG Sonia, this comes as a source of pleasure and inspiration. "The first interactive session I had with them was an experience of a lifetime. It was a two-way interaction where students were very responsive and interested to know more about policing, and how they can become IPS officers in the future," says Sonia.
Speaking to The Better India, Rupin Sharma, former Director General of Police, Nagaland, who also conducted such interactive meets, explains why such sessions are important.
"The ordinary man is still oblivious to modern systems of governance and policing. Crimes are either dealt with at the local level and not reported at all to the administration or have become so internalised that they are not considered as deviant behaviour.
Also Read: Why Nagaland Came Out In Support Of The Super Cop Who Nabbed Abu Salem!
These, however, are leading to conflicts which the police machinery is not geared to deal with. Under these circumstances it is essential to take policing to the masses so that the rule of law is established and to ensure that the fruits of development can be enjoyed by everyone," he says.
This outreach program will cover three phases. After the first, which covers Kohima, the police will proceed towards other parts of the state in the following months.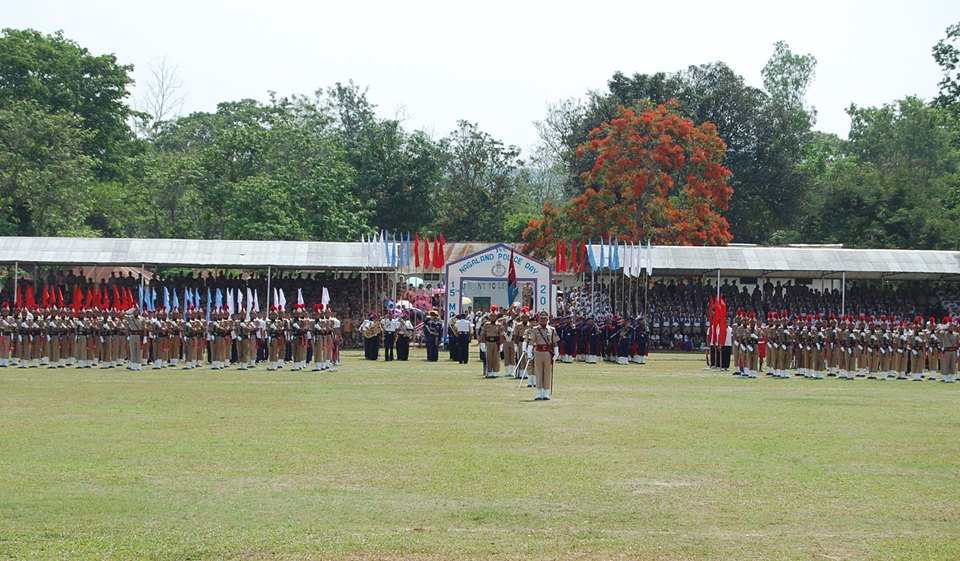 "These interactions are the need of the hour to break the stereotypes and change the perception our future generations have about the police in Nagaland. They should not get scared by the sight of cops. Rather, they should see cops as mentors and maintain a channel of communication with them so that if they are under trouble or receive important information regarding any event or incident, they should feel free and secure to share their observations," she concludes.
Evidently, there is a long way to go before locals change their perception of the police, but steps like the one taken by Singh, who by the way is on deputation from Uttar Pradesh, and former Nagaland DGP Rupin Sharma, should facilitate the process of building greater trust.
(Edited By Vinayak Hegde)
Like this story? Or have something to share? Write to us: contact@thebetterindia.com, or connect with us on Facebook and Twitter.