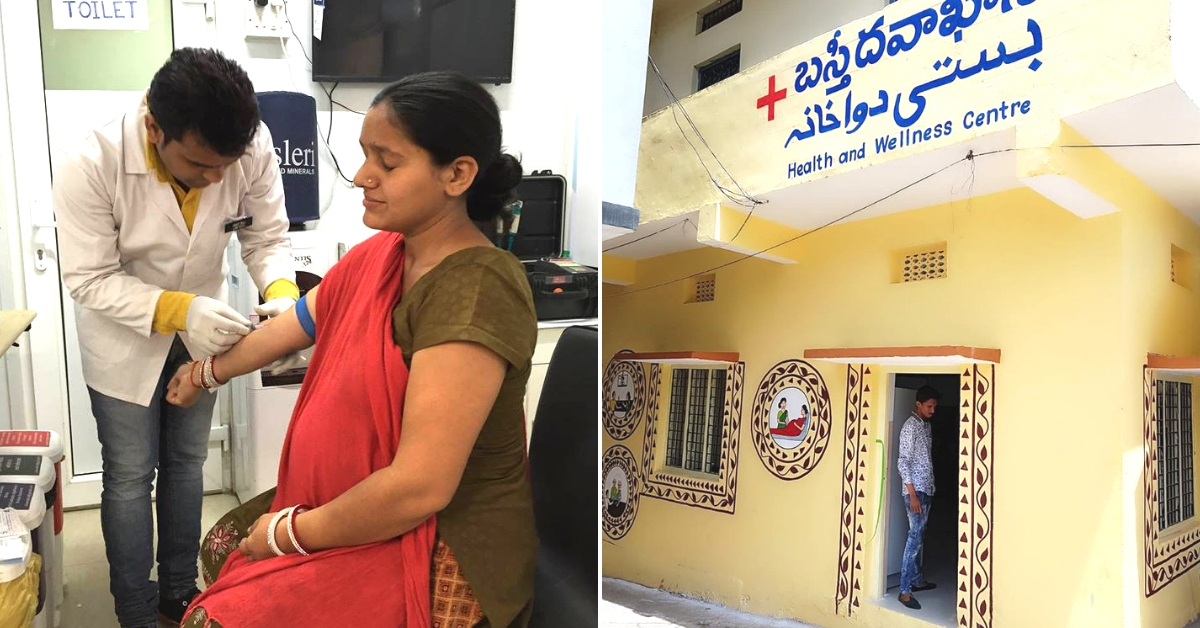 From Delhi to Kerala, we analyse how three unique initiative are affirming the value of affordable and accessible healthcare for the working class!
Thousands of column inches have been dedicated to the appalling state of primary healthcare in India, and the statistics are there for all to see. If you don't know, look them up. A simple Google search will suffice.
What's seemingly changed in the last few years is the emergence of a thriving public discourse on the subject. More importantly, the subject of health is now higher on the political agenda of governments in several states across India.
Why is this important?
Prima facie, it gives political parties fighting elections or those holding office, a greater incentive on fixing the myriad of problems afflicting our public healthcare system or at least pretend that they have a plan.
This is a subject the average Indian is no longer willing to ignore, despite its mind-numbing complexities and the apathy of past governments.
Among the key triggers for this change in political discourse was the introduction of 'mohalla' or community clinics by the Delhi government in July 2015, and the political slugfest that emerged.
Despite initial teething problems, the initiative has drawn praise from not just international publications, but also the NITI Aayog, the government's think-tank on significant policy issues.
In its report, The Indian Express reported that the NITI Aayog is "pushing for Delhi's mohalla clinic model to be adopted for health and wellness centres."
Going a step further, the Centre's flagship Ayushman Bharat healthcare initiative has made provisions for an expansion of primary health care centres, along the lines of mohalla clinics.
Besides the mohalla clinic initiative, both the Telangana and Kerala governments have gone initiated major initiatives to fix primary healthcare in their respective jurisdictions.
The following article hopes to articulate how these policy initiatives are attempting to induce a change in the way common Indians access healthcare in a country with high out-of-pocket expenditure.
Mohalla Clinic
The first Mohalla clinic was inaugurated on July 19, 2015, in the Peeragarhi area of West Delhi, which is home to one of the city's major slums. Although the Delhi government aims to develop 1000 low-cost mohalla clinics, through which it would offer affordable and accessible health facilities at the doorstep of their residents in the national capital, it has thus far set up only 189.
For a city of more than 16 million residents, of which 1.8 million live in its slums, these mohalla clinics have largely proven to be a source of relief since the options of either waiting long hours at a government hospital at the cost of missing a day's work or going to private centres with prohibitive costs were simply not feasible.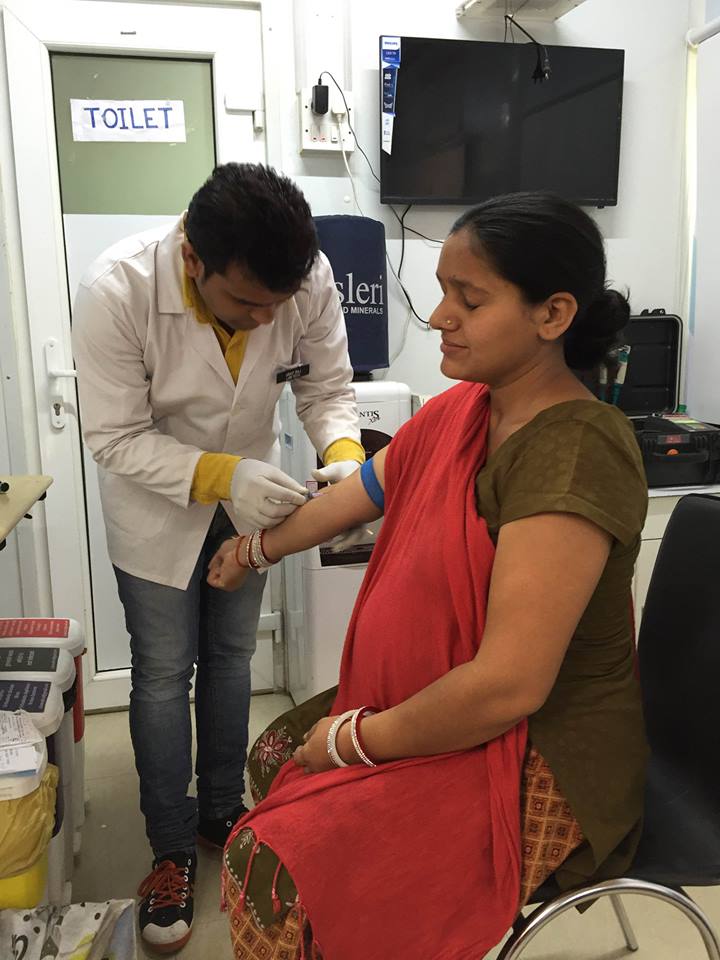 "In September–October 2016, when Delhi witnessed an outbreak of dengue and Chikungunya diseases and the health facilities were flooded with the patient; the mohalla clinics became a key entry point for patients to get examined and laboratory test for dengue done. This was considered a major relief for large health facilities and allayed the crisis in the city.
By the end of the year 2016, around 1.5 million patients were examined at these facilities, most of which were functioning for less than a year till then," says this report in the Journal of Family Medicine and Primary Care, a scientific publication.
Apart from offering over 100 essential drugs and more than 200 diagnostic tests for free, what the mohalla clinic model has done is to bring simple and quality healthcare closer to home for those living in poorer quarters of the city.
Speaking to The Better India, Chandan Singh Negi, a driver for a small foods company in Delhi, says that the nearest mohalla clinic from his residence is just 15 mins away on foot.
"Earlier I had to travel a good 30-45 minutes on a bus to reach AIIMS or visit a small private clinic in Saket which I trust to get my children treated for fever, cough or cold. Now I just walk into a mohalla clinic," he says.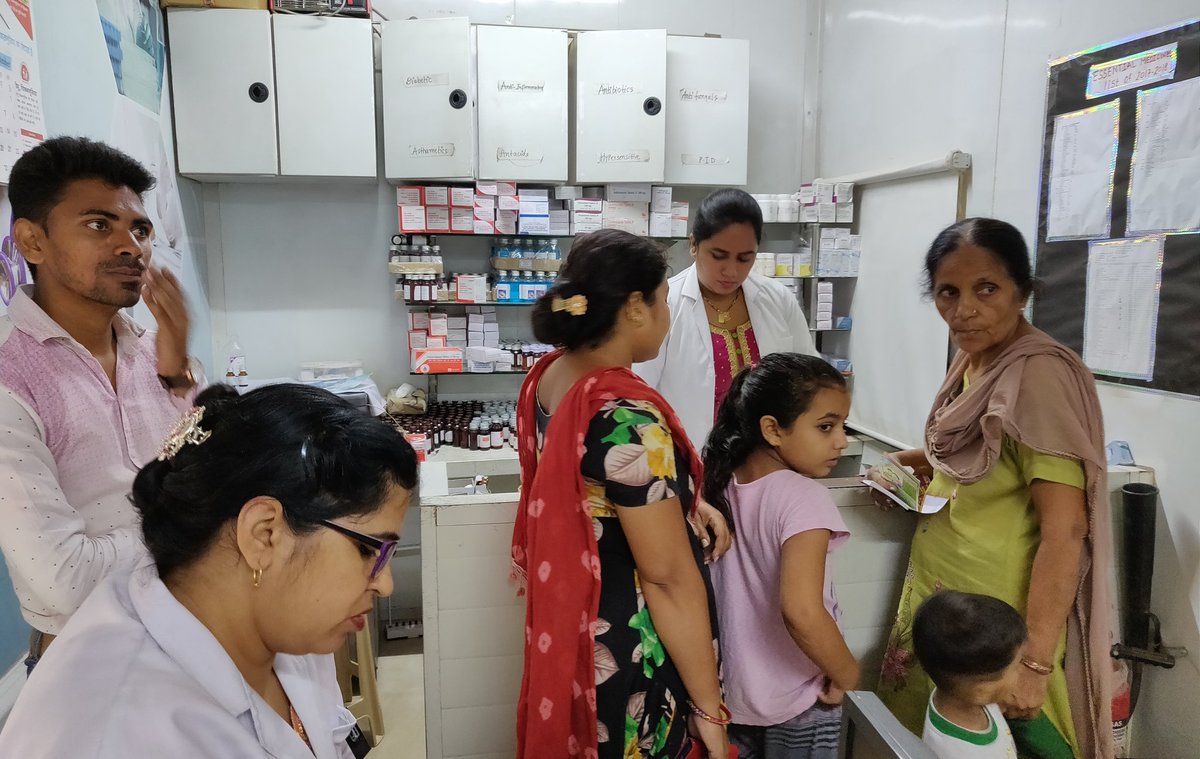 Once the target of 1000 clinics is achieved, the Delhi government argues that people will have access to a health facility within a 5 km radius of their home. More importantly, the advent of mohalla clinic has freed up doctors at tertiary care hospitals from treating minor ailments like fever, headache or a simple skin infection. Now they can focus on more complex ailments and surgeries.
Basthi Dawakhana
Inspired by the mohalla clinic model, on April 6, the Telangana government inaugurated the Basthi Dawakhana or Basthi Clinic in Hyderabad in collaboration with the Greater Hyderabad Municipal Corporation and the Centre's National Health Mission.
Based on the mohalla clinic model, the objective of this initiative is to set up healthcare facilities in areas which lack primary health centres (PHCs) and lessen the burden on tertiary hospitals. Thus far, 17 such clinics have opened across the city, particularly near the slums.
Although these facilities are intended for the poor, anyone can access them. Besides offering essential medicines for basic ailments and 57 diagnostic tests for free, there are also provisions for antenatal check-ups and vaccinations for young children in these neighbourhoods.
These clinics have roped in ASHA (Accredited Social Health Activist) workers to care for mothers and their infants. Again, like the mohalla clinics, these facilities are open from 9:00 a.m. to 4:00 p.m. with a holiday on Sunday. Specific days in the week have also been allotted for specific medical tasks—for example, immunisations on Wednesdays or Thursdays for antenatal and postnatal check-ups.
On average a Basthi Dawakhana receives 57 patients a day with some even going beyond a 100. This reduces the burden on government hospitals. One thing the Basthi Dawakhana seems to have over the mohalla clinics is their referral system.
For serious ailments, patients are referred to urban primary health centres around the city. Moreover, for diagnostic tests these clinics, for example, take blood samples from patients, send them across to a cluster of these primary health centres and receive reports within two days. Each dawakhana is equipped with a computer and internet facilities, and these reports are delivered at the earliest and handed over to patients.
Another significant advantage the dawakhanas have over mohalla clinics is that the state administration does not have to put up with issues of land allotment.
"Teams of officials from the GHMC and the health department inspected the places and identified 28 community halls which are feasible for establishing basthi dawakhanas," says this Deccan Chronical report.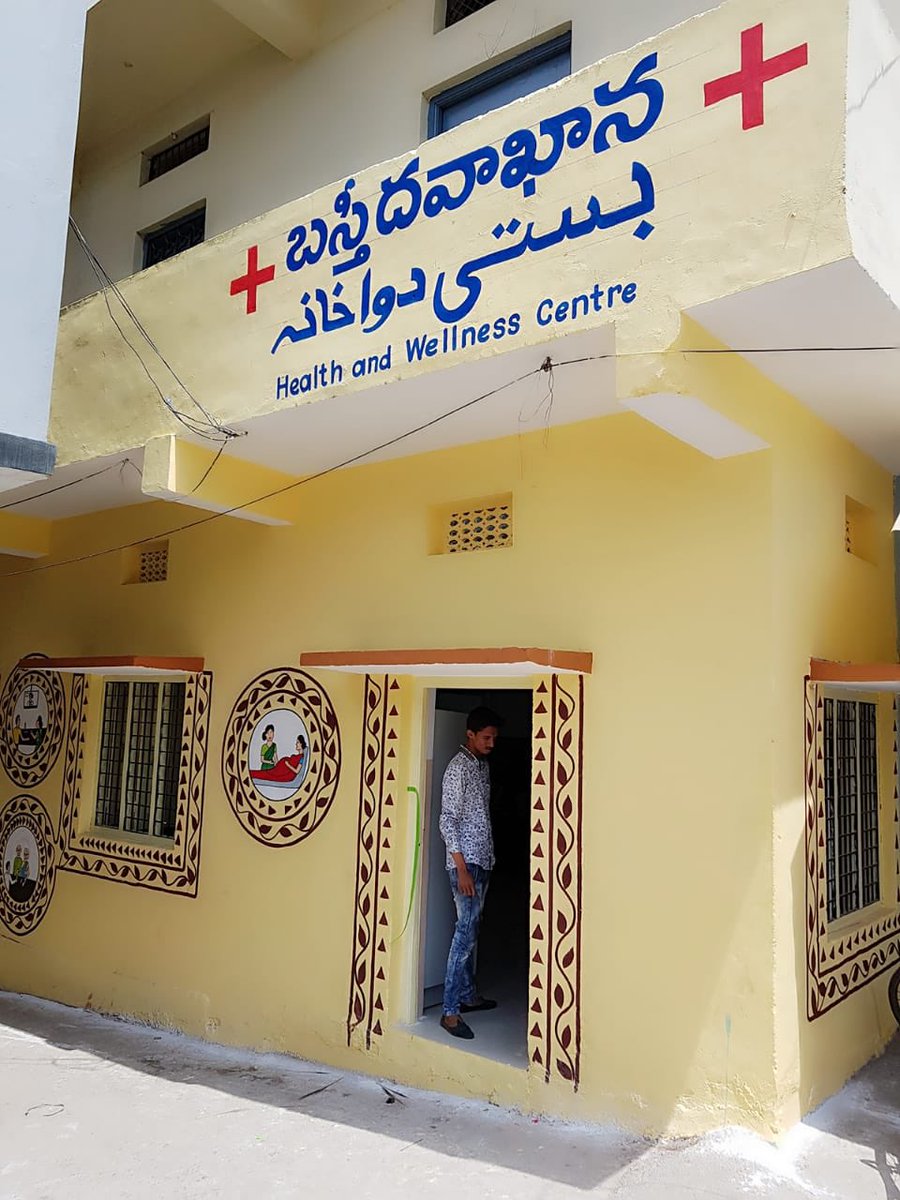 In Delhi, meanwhile, land comes under the Delhi Development Authority, which reports to the Centre and not the Delhi government. Thus, a lot of these mohalla clinics have been set up in rented accommodations.
Family health centres
Unlike Delhi and Hyderabad, what the Kerala government has done is overhaul the process by improving infrastructure and quality of services across all 703 primary health centres across its cities and villages, and plans to convert them into family health centres by the end of this year under its Ardram Mission (Mission Compassion). Although, it is possible that the timeline may change owing to the devastating floods last month which destroyed a lot of these centres.
For starters, these centres are open from 9:00 p.m. to 6:00 p.m., which is a change from the earlier closing time of 2:00 p.m. to 3:00 p.m. According to the state government, each family health centre is expected to have three doctors, four nurses, one pharmacist, dentist and lab technician on their books. Essential medicines and consultations are free, while consumers have to pay a nominal fee for diagnostic tests.
Aside from all these facilities, each of these centres must have an outpatient waiting area, indoor playing facility for little children and a sanitary napkin vending machine, among others.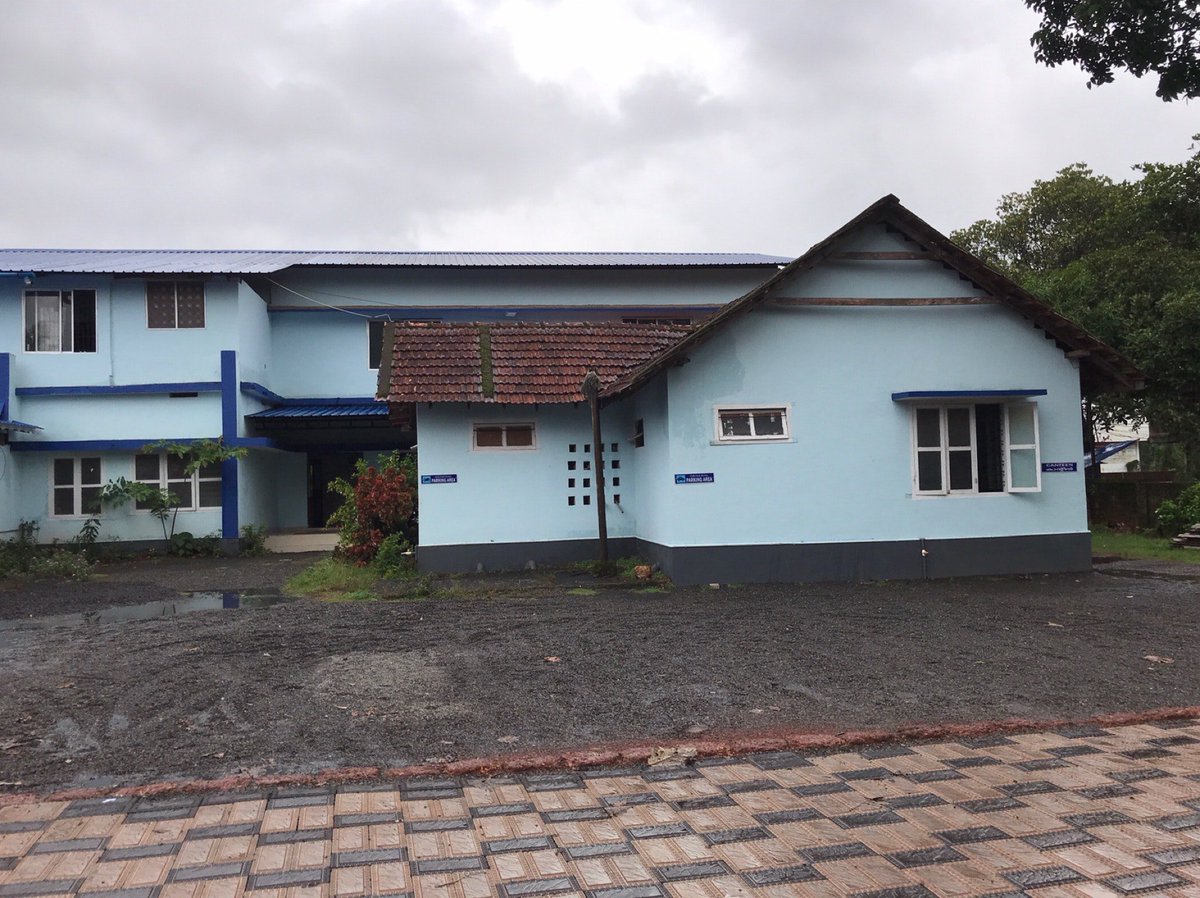 Unlike dawakhanas or mohalla clinics, the emphasis in these family health centres is also to prevent ailments like obesity and hypertension which are lifestyle-related. That's why there are provisions for a gymnasium and yoga halls in these care centres. Unlike other states, Kerala has long established a reasonably well-functioning and decentralised network of healthcare facilities aimed at serving its poorest citizens. The emphasis here is on improving the existing infrastructure.
"Local bodies get up to 30% of the State Plan Fund, and these resources have been used to revamp primary health centres," says this Scroll.in report.
Having said that, doctors in the state have complained about the shortfall in infrastructure and more importantly workforce at these PHCs.
"What we need is an increase in workforce and improvement in infrastructure facilities. If you put an additional burden on the existing system, it will collapse.
We are not against the concept of family health centres, but installing chairs, providing drinking water, new rooms or changing the paint is not enough. A minimum of 5 doctors are required in each FHC, three in the morning and two in evening shift," said KA Raoof, the president of the Kerala Government Medical Officers Association (KGMOA), to the Deccan Chronicle.
Also Read: The Indian Vegan Checklist: 8 Start-Ups Revolutionising the Way We Eat 'Meat'
It's not that we're suggesting these systems are excellent. There are obvious improvements that are needed, and such criticism is absolutely fair. However, what these examples show you is the ability of administrations to respond to a problem and offer innovative solutions.
PHCs are the first port of call for an average Indian looking to cure his ailment. When these don't work, as is the case in large swathes of India, the entire public health infrastructure is rendered ineffective. What these three examples show is that with the right sort of intervention, a lot of our concerns surrounding public healthcare in this country are addressed.
(Edited by Gayatri Mishra)
Like this story? Or have something to share? Write to us: contact@thebetterindia.com, or connect with us on Facebook and Twitter.
We bring stories straight from the heart of India, to inspire millions and create a wave of impact. Our positive movement is growing bigger everyday, and we would love for you to join it.
Please contribute whatever you can, every little penny helps our team in bringing you more stories that support dreams and spread hope.