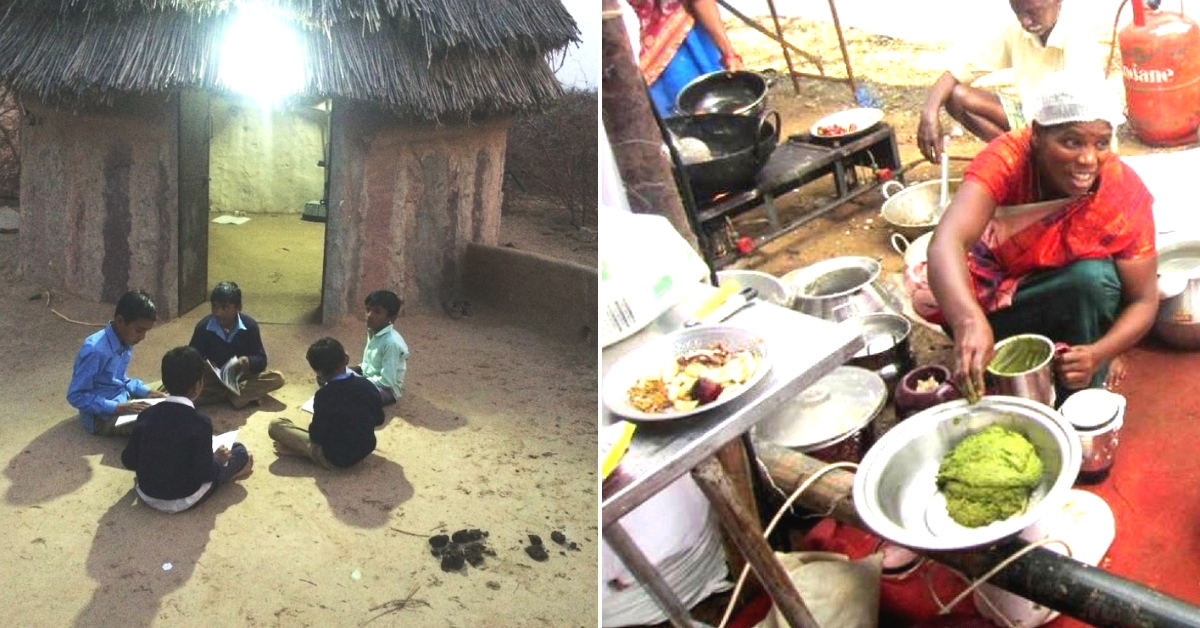 From powering entire villages to inventing new safety devices, for 60 years now, IIT-Madras has been at the forefront of change. Here's a look!
India's first Prime Minister Jawaharlal Nehru, the mind and spirit behind the creation of the Indian Institutes of Technology, said something on April 21 1956, during a convocation speech at IIT-Kharagpur, which captures the very essence of what he expected from students studying at these esteemed centres of higher learning.
"It is true that all your training or the training you may get here or in any other Institute, will not take you very far if there is no strength of character, strength of mind somewhere inside you, strength of purpose somewhere, about where you are going to, some objective in life, some content in life, some real function in life—not merely getting a salary and doing an odd job.
I do not call that a function. Doing something that is worthwhile and unless you have that function of doing something that is worthwhile and putting all your heart and soul into it, you do not really understand or can experience the real joy of life," he said.
As IIT-Madras, a part of the original batch of elite technological institutions envisioned by our founders, celebrates its 60th anniversary this year, it's important to remember Nehru's words.
Yes, he subsequently spoke of how graduates from the IITs must contribute to the cause of nation-building, but at its very essence, he wanted students to find that "strength of purpose" and put their "hearts and souls into it."
It's my personal belief that when innovators, scientists and engineers develop something for society, it's not primarily driven by serving some higher purpose of nation-building or social change, but a passion for science, innovation and technology.
Celebrating the 60th anniversary of this esteemed institution, here are five major initiatives from that verdant and sprawling campus in Chennai that have changed the lives of ordinary Indians.
1) Powering 71 villages in Rajasthan
Researchers at IIT-Madras, led by Professor Ashok Jhunjunwala, developed solar-powered direct current micro-grids that have powered 71 villages in Rajasthan. Partnering up with the state-owned utility company Jodhpur Vidyut Vitaran Nigam Limited, the Rural Electrification Corporation of India and the Centre, the Solar DC team at IIT-M found a way to supply electricity to 4,000 off-grid homes.
This was a gamechanger for the state-owned electricity utility. Linking these villages to the conventional grid would have required enormous amounts of capital to develop the necessary infrastructure (substations and power lines, among other structures), which it didn't possess. What's even remarkable is the technology behind it.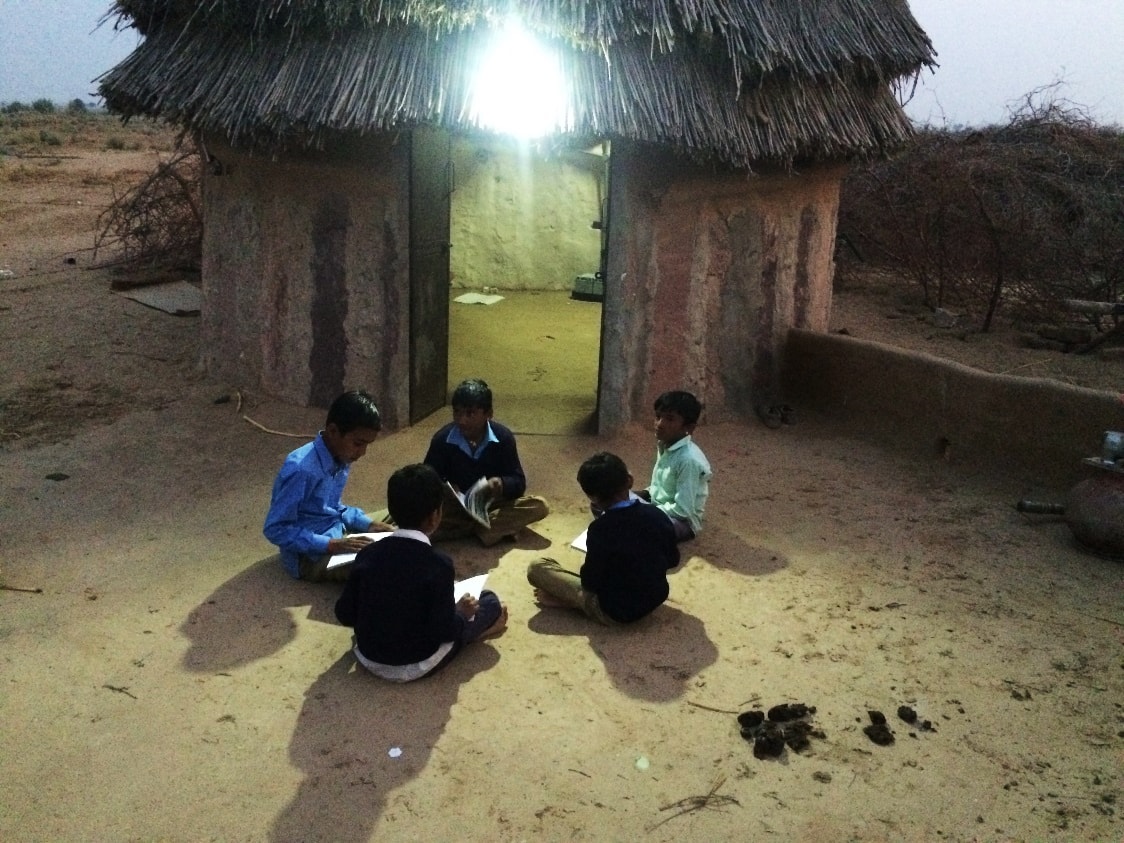 In a blog post for The Better India, a project officer explained what the technology was all about.
"Have an internal distribution line with DC appliances running on DC power, and utilise solar panels and batteries which are inherently DC. Since this marries the energy-efficient DC technology with solar power solution, the size of the system falls drastically. This translates to energy and cost savings of about 50 % compared to conventional solar power solutions available today. For homes not connected to the grid, a 125-watt micro-grid with a solar panel backed up by a small battery can supply all the electricity. For connected households, the micro-grid acts as a backup power supply to let lighting, fans, TV sets, and cellphone chargers continue operating even during brownouts."
2) Transforming 300 households in Telangana
Collaborating with the Telangana State Southern Power Distribution Company Limited (TSSPDCL) and Rural Electrification Corporation, a team from IIT-Madras helped supply electricity to 300 households across rural hamlets of Devarakonda Mandal in Nalgonda district.
Using their solar-powered 'Inverter-less System' developed on campus, and taken on commercially by the Cygni Energy Private Limited, an institute-incubated firm, four hamlets Ramunigundla Thanda, Kesya Thanda, Jogi Thanda and Mantriya Thanda in rural Telangana today have access to uninterrupted electricity. Of course, the Rs 75 lakh funding from global telecom giant Verizon did help, but this endeavour was an IIT-M driven endeavour from the start.
The IIT-Madras-driven project was completed in June 2017, and authorities can keep tabs on the project through remote monitoring.
What's the technology behind it?
"Constituting a 125 Wp solar panel, a 1 kWh battery, an inverter-less controller unit and DC loads, which operate on a 48V DC internal distribution line, the device has the ability to power a DC fan, a DC tube light, two DC bulbs, a DC mobile charger, a DC power socket and a remote controller to operate the fan and tube light," The Better India reported last year.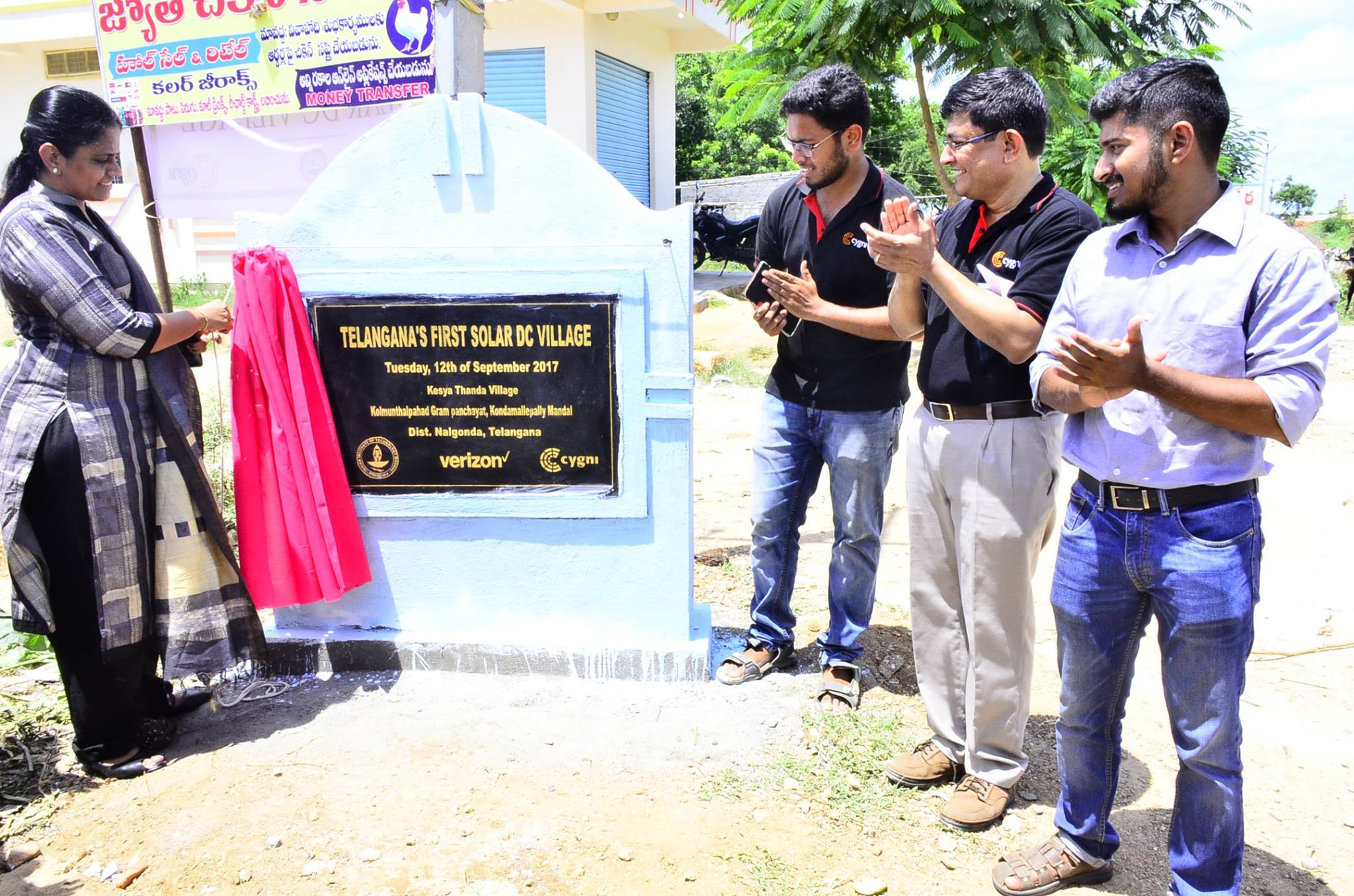 "Today, millions of homes in India either do not have grid connectivity or suffer from power outages for a large fraction of the day. This project heralds India's move towards a solar-powered future, without compromising on efficiency or affordability," Professor Jhunjunwala told Economic Times.
3) IIT for Villages
For more than a decade, students from the campus have close worked on rural welfare and empowerment projects. Called IIT for Villages or IVil, many students have on their own time worked on various initiatives like conducting science fests for rural children in nearby villages, footwear collection drives, bicycle donation, online teaching projects for underprivileged children, online counselling sessions between farmers from Andhra Pradesh, Tamil Nadu and experts on paddy processing and animal husbandry. For the farmer-expert interactive session, the student group received assistance from the Institute of Crop Processing and Technology (IICPT) and Tamil Nadu Veterinary and Animal Sciences University (TANUVAS), among other such initiatives.
"Every year during Saarang and Shastra, which are the annual cultural fests in IIT-Madras, IViL puts up food stalls where village women cook, and volunteers serve and manage the stalls. The entire profit earned is given to the ladies. This project is aimed at giving the women confidence in income generation and self-employment," a student volunteer told The Better India.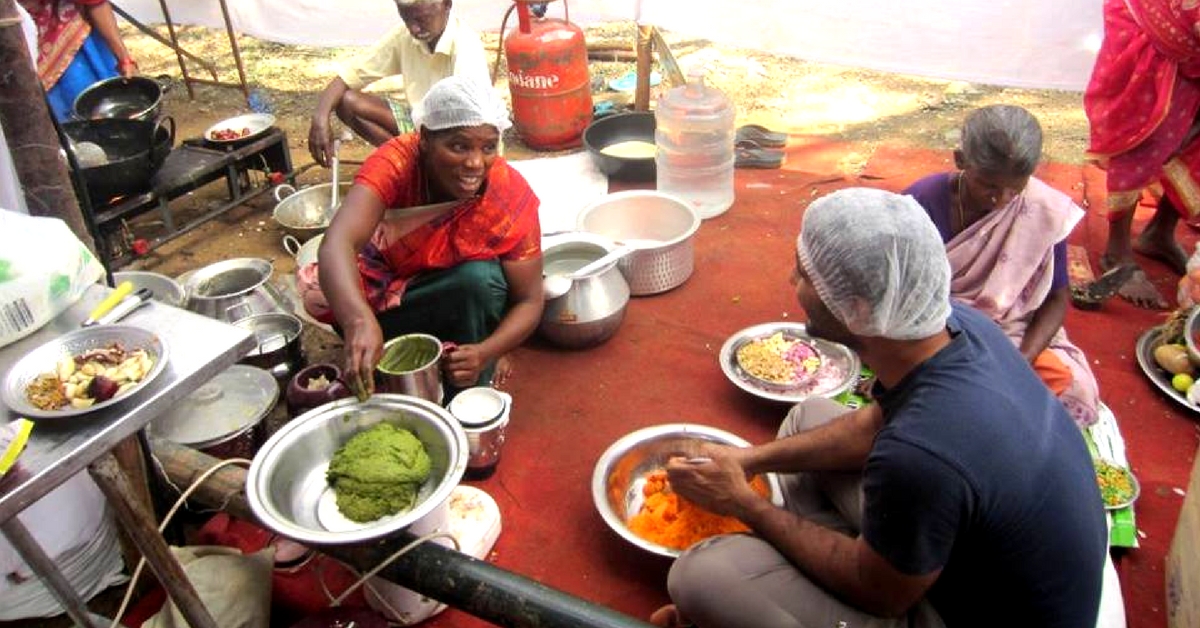 IVil has also worked with some non-profits and CSR arms of major corporates like TVS Motors and Murgappa Group to implement technological solutions for on ground issues as well.
4) Developing India's first indigenously built smart air purifier
Unless you've been living under a rock, you know that air pollution has become a very serious issue in Indian cities, creating among other things, a massive public health crisis.
Thankfully, students from IIT-Madras have developed state-of-the-art air purifiers using their patented Effective Granular Absorption Particulate Arrester technology that among other things has features including Wi-Fi, touch interface and can be remotely monitored through a smartphone.
The institute-incubated start-up AirOK developed India's first smart air purifier called 'Vistar' that can function across homes, hospitals and commercial spaces. "Vistar 550 has a coverage area of 550 square feet. The filter will have a life of about one year, which is twice that of the air purifiers currently available in the market," said a statement from IIT Madras describing the product.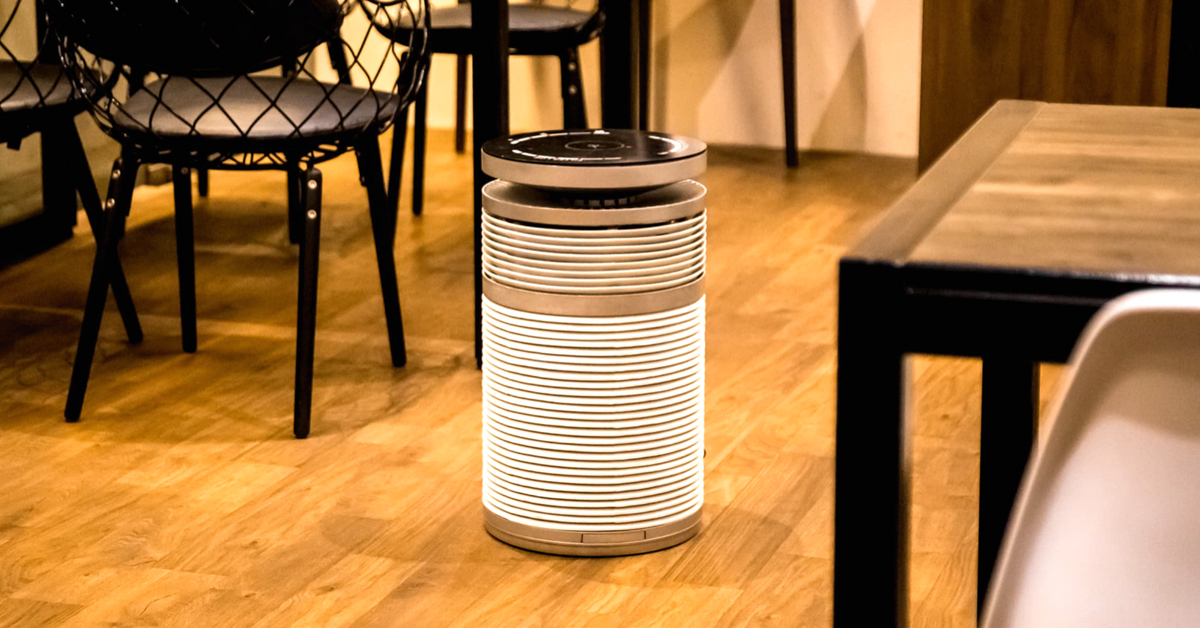 Founded in 2015, the start-up has made some real progress. "With a dual stratified filter technology, it has the capability of filtering particulates up to 0.3 microns. These particulates include volatile organic compounds, acidic and basic pollutants, to airborne bacteria and pet dander. The smart air purifier can be placed in any corner of the room where it can sense the pollution level and automate the fan speed, based on the concentrations of the pollutants," reports The Better India.
5) Building a robot that detects cracks in rail tracks, and prevent train accidents
Once again, we need no introduction to the problem of rail accidents in India. Students at IIT Madras, however, have developed a solution to one of India's biggest infrastructural challenges—maintenance of railway tracks—that not only kills ordinary passengers but has also resulted in the appointment of 400 gangmen who have to visit different sites and test the tracks every year.
Students developed Artemis, a robot, which one can fit along a railway track and detect cracks as small as 2 cm with sensors, besides sending out real-time data. Measuring just 1.5 feet in length, it has six wheels which move at a speed of 1 m/s on these tracks.
"It is equipped with ultrasonic and infrared sensors to collect data and send it to a microcontroller (microchip) inside the robot. It is not only lightweight but can move on the tracks even when there is a train running on it," reports The Better India.
Speaking to the Times of India, Shashwat Sahoo, a student of biotechnology and member of the Artemis team, said, "We have developed a system that is fully automatic and sends out real-time data with the accurate location of the crack for action needed. It cuts response time. It is [a]cheap solution for Indian Railways — we used commonly available material to build the device."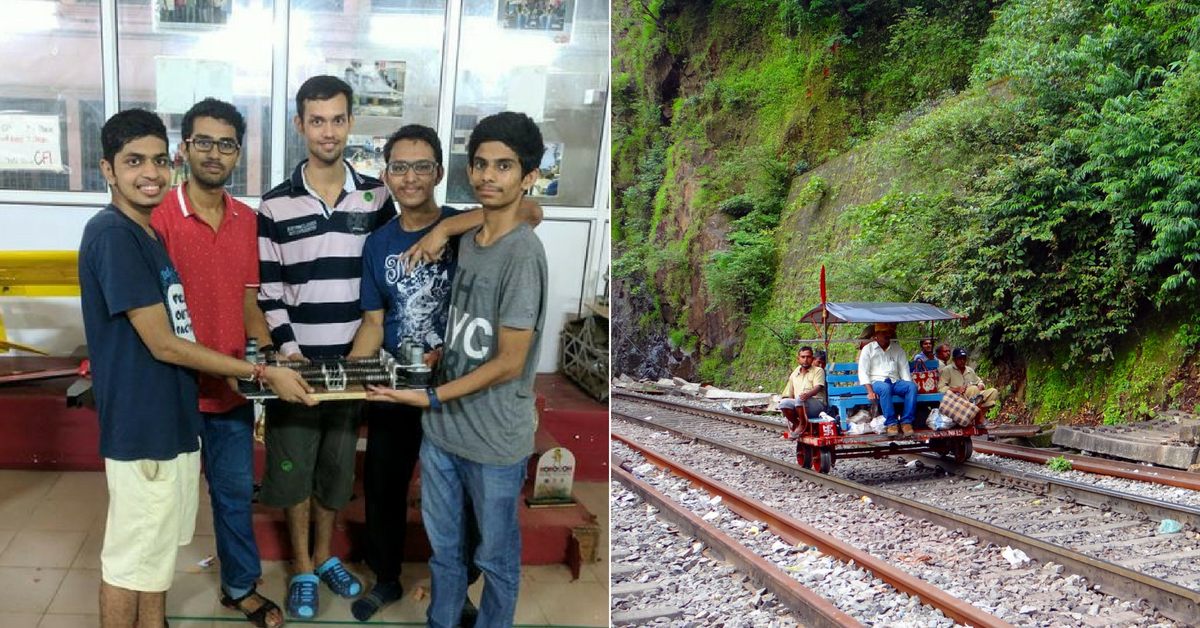 Moreover, there is a GPS module and GSM-enabled SIM card installed in it, which notifies authorities of cracks on railway tracks instantly and where that segment is located.
It's imperative to note that these are just five of the innovations developed by the IIT-Madras community. There are a lot more not listed here that are as important, if not more. What this article attempts to showcase is how students and researchers at IIT-Madras have used their innate passion for science and innovation to make the lives of ordinary Indians better.
(Edited by Gayatri Mishra)
Like this story? Or have something to share? Write to us: contact@thebetterindia.com, or connect with us on Facebook and Twitter.
We bring stories straight from the heart of India, to inspire millions and create a wave of impact. Our positive movement is growing bigger everyday, and we would love for you to join it.
Please contribute whatever you can, every little penny helps our team in bringing you more stories that support dreams and spread hope.