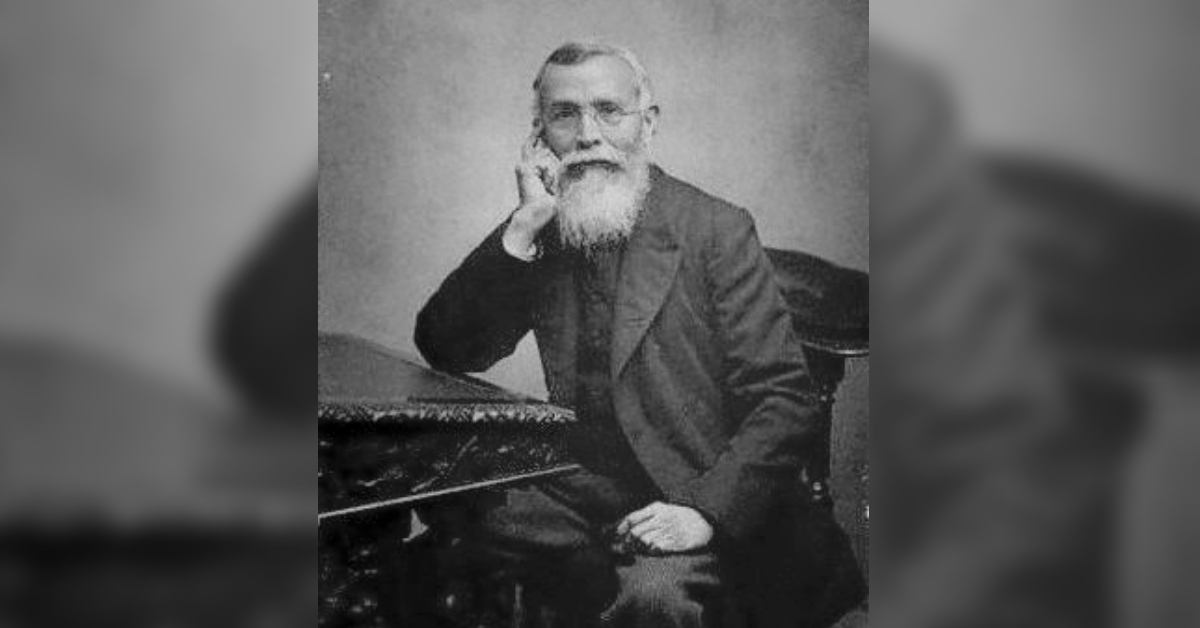 "[The election], as I have said, is a unique event in the history of India, and, I may also venture to say, in the history of the British Empire. It is the spirit of British institutions and the love of justice and freedom in British instincts which has produced this extraordinary result...
"It may be considered rather rash and unwise on my part to stand before this House so immediately after my admission here, and my only excuse is that I am under a certain necessity to do so. My election for an English constituency is a unique event. For the first time during more than a century of settled British rule, an Indian is admitted into the House as a member for an English constituency," said Dadabhai Naoroji in his maiden speech in London.
In an era where Indians had to struggle to be respected by the British, Dadabhai, a professor, businessman and politician who belonged to a Gujarati-speaking Parsi family, had created history by winning an election on 26 July 1892 to become a member of the British Parliament's House of Commons.
Dadabhai had migrated to London from Bombay (Mumbai) in 1855 as the manager of Cama & Co's London branch. In Bombay, he had been a professor (the first Indian to be appointed as one) at the Elphinstone Institute (now, college).
Although he had changed careers, he excelled in his job and soon established his own cotton trade company called Dadabhai Naoroji & Co.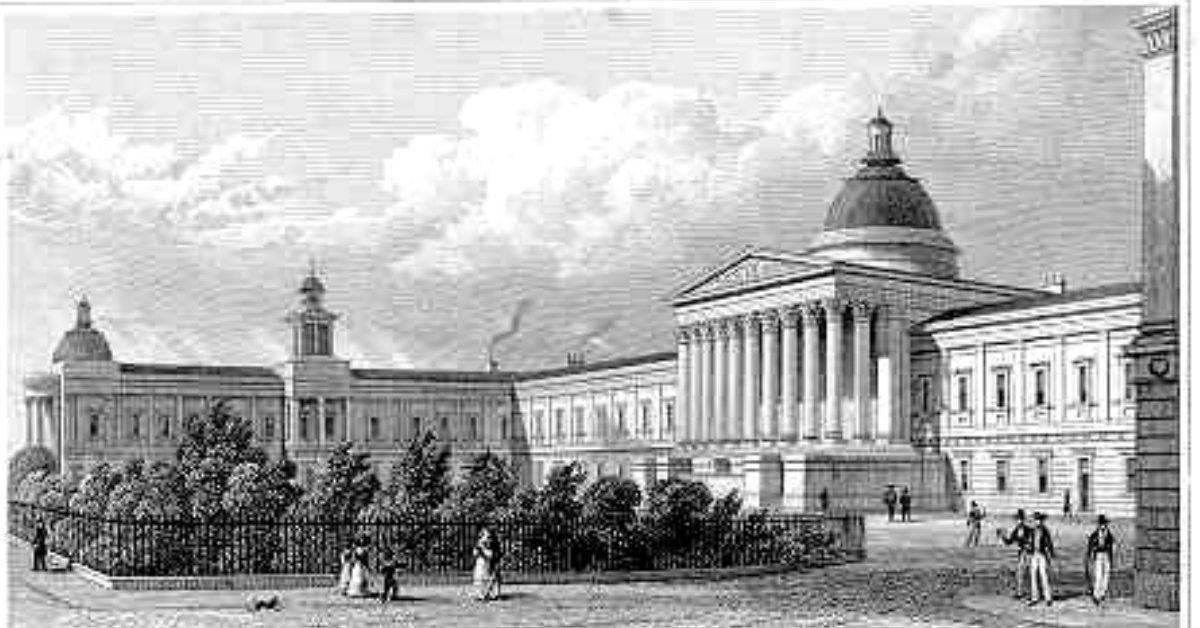 However, he was still passionate about teaching and was thrilled when he was invited to teach Gujarati at the University College, London, and this was just the beginning of the many milestones in Dadabhai's life.
In the midst of handling a professorship and his business, Dadabhai found time to study the economic impact that the British had on India.
The study was shocking. In 1867, he published his "Economic Drain Theory" that showed that about a quarter of India's economic revenues were taken away by the British, leaving India poorer every year. His paper said that a total amount of £350 million was taken from India to Britain between 1814 and 1845.
Such issues were obviously not common knowledge, and Dadabhai wanted them to not only be mentioned but questioned and criticised at the British Parliament, and an Indian representative was the only way to ensure this.
Thus, in 1885, he merged the East India Association (founded in 1867) with the Indian National Association and formed the Indian National Congress.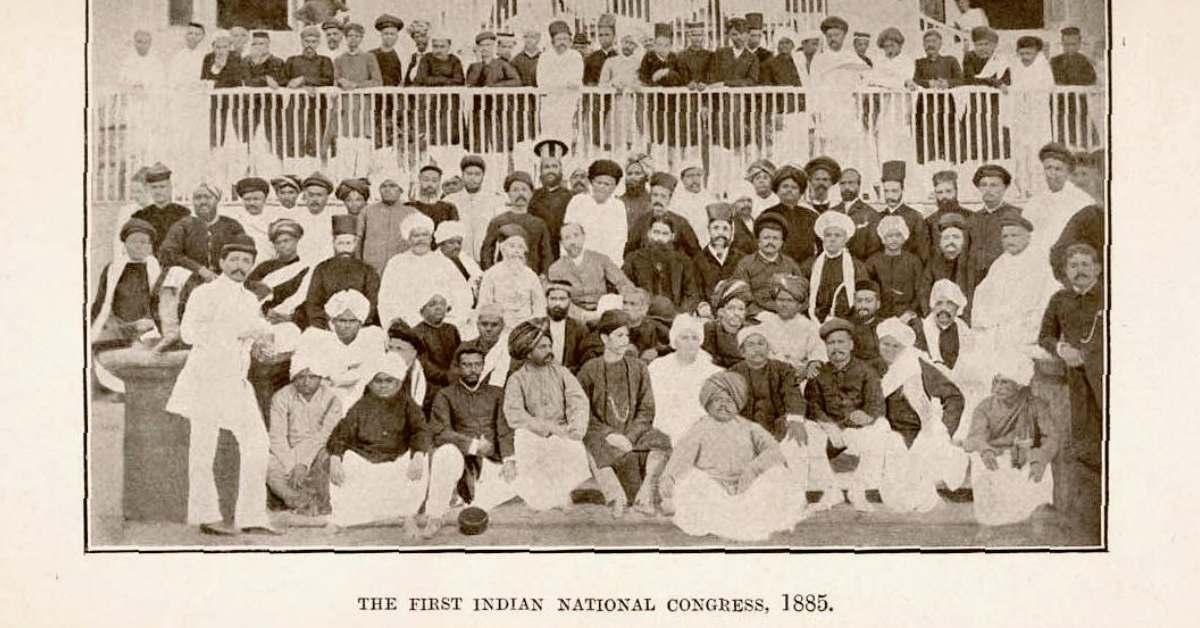 This party promised to give a voice to the woes of Indians on Indian soil as well as the British soil.
But this was not enough for Dadabhai. He knew that the only way the Indians would be truly represented, was if they were a part of the British Parliament. "It is in Parliament (London) that our chief battle has to be fought," he wrote in 1885.
The British Parliamentary elections were coming up in 1886 and Dadabhai saw this as the perfect opportunity to contest them.
Dadabhai Naoroji was endorsed and backed by eminent figures like Florence Nightingale, but even then, he lost the election by a considerable margin—counting 1950 votes while his opponents secured 3651.
Lord Salisbury—the then Prime Minister of Britain—was not one to withhold his racist views, and had publicly stated that the British Parliament was not yet ready for this.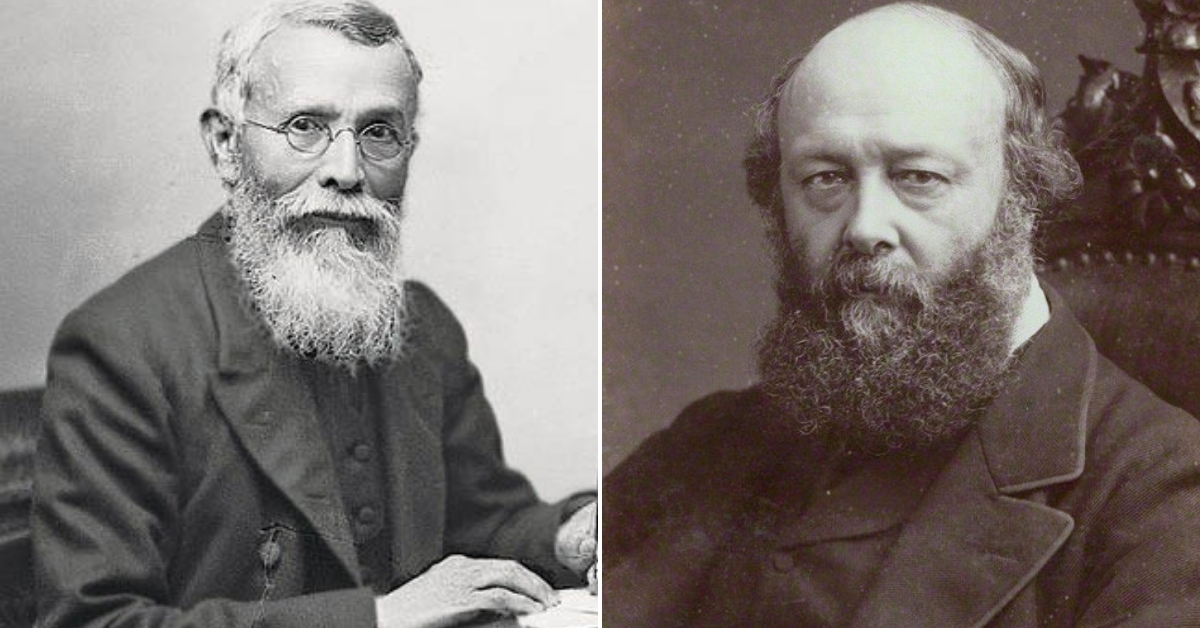 He said, "However great the progress of mankind has been, and however far we have advanced in overcoming prejudices, I doubt if we have yet got to the point of view where an English constituency would elect a black man."
The political incorrectness of this undeserved comment was highlighted by the British liberals and the media, and a discussion about the "blackness" of this pale-skinned Indian became a raging topic in the country, and soon enough, Dadabhai became a person of interest to the British people.
Over the next six years, Dadabhai doubled his efforts in gaining support from the British liberals—especially those who staunchly opposed the conservative PM. He was to contest the elections from Central Finsbury—the working class constituency that covered the Clerkenwell district in Central London.
This time, Dadabhai had the support of powerful and influential people like Baroda's Maharaja Sayajirao Gaekwad and young students like Muhammad Ali Jinnah and Chittaranjan Das.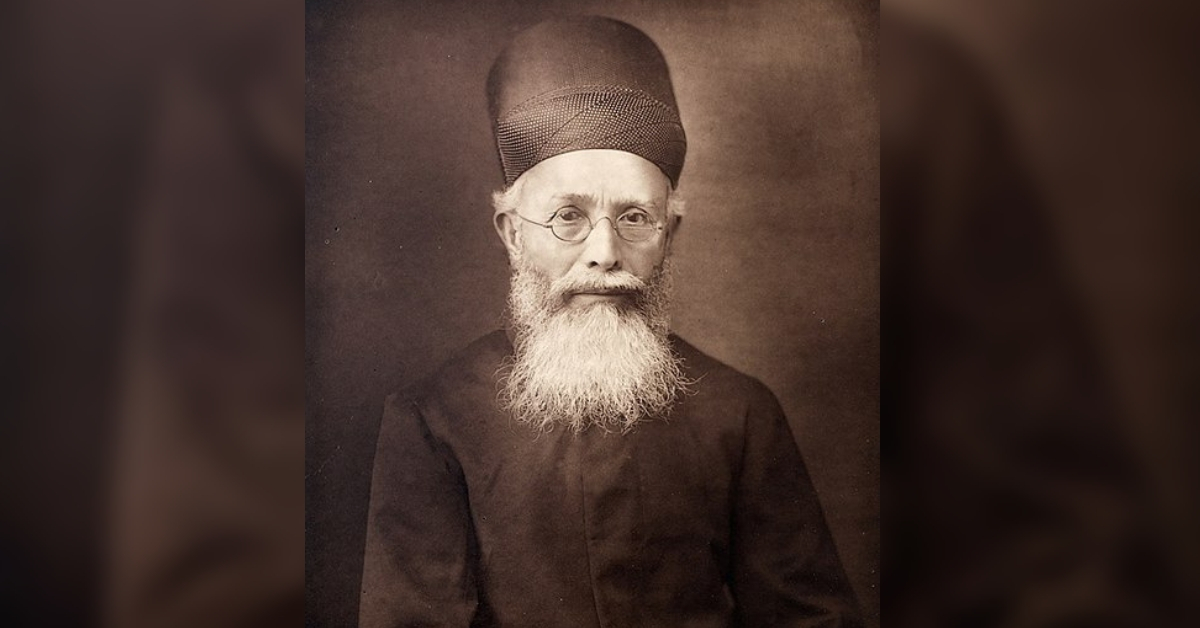 As Dadabhai was expressing the issues of Indians back home, Gandhi wrote to him, saying, "The Indians look up to you as children to the father. Such is really the feeling here."
In 1892, he contested elections and won by three votes, which made a bewildered Lord Salisbury demand that the votes be recounted. Well, the PM was correct! There was indeed a mistake in calculations, and as it turned out, Dadabhai had won by five votes!
---
You may also like: When Gandhiji Collected Rs 28 Lakhs for Kerala: Remembering the 'Great Flood of 99'
---
Either way, he became the first Asian and the first Indian to have been elected to the British Parliament. For many, this was a victory, but for some, it spelt disappointment. Even as he was referred to as "Dadabhai Narrow-Majority" and "Mr Nowraggie," Dadabhai was only determined to work harder for the cause of India.
In the first speech he made in the House of Commons, Dadabhai got straight to the point and mentioned the various wrongs of the British, and how this historic election had the potential to bring about development in the relation between the two countries.
"[The election], as I have said, is a unique event in the history of India, and, I may also venture to say, in the history of the British Empire. It is the spirit of British institutions and the love of justice and freedom in British instincts which has produced this extraordinary result, and I stand here in the name of India to thank the British people that they have made it at all possible for an Indian to occupy this position, and to speak freely in the English language of any grievance which India may be suffering under, with the conviction that though he stands alone, with only one vote, whenever he can bring forward any aspiration and is supported by just and proper reasons, he will find a large number of other members from both sides of the House ready to support him and give him the justice he asks," he said.
One of the first bold steps he took there was refusing to take his oath on a Bible, so he was allowed to take it in the name of God on Khordeh Avesta, the Zoroastrian religious text.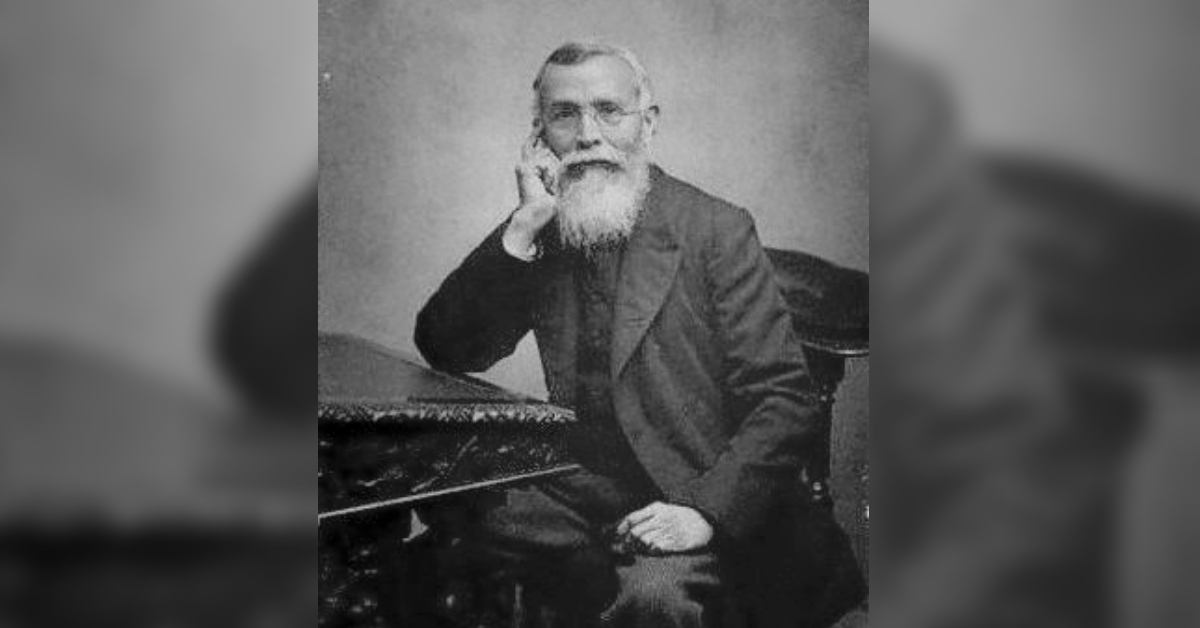 From that point onwards, Dadabhai advocated for India's independence and self-rule. However, that wasn't his sole motivation to join the House of Commons. Always abiding by the liberal party through which he had contested the elections, Dadabhai also spoke about women suffrage, civil rights of Indians and the condition of Indian labourers in South Africa.
"He proposed measures such as free education and the extension of the Factory Acts, supported Home Rule for Ireland in 1892, and also wished to introduce reforms for India, particularly to the Indian Civil Service and legislative councils," Sumita Mukherjee wrote for the Journal of the Oxford University History Society.
---
You may also like: Unsung Pioneers: Five Forgotten Women Who Defined the Spirit of Bengaluru
---
The "Grand Old Man of Indian Nationalism" stood his ground in the Parliament when it came to such pertaining issues. For his work here, he was well-respected back in India too.
Bal Gangadhar Tilak, whom Naoroji would mentor when he returned to India for good, wrote about him saying, "If we twenty eight crore of Indians were entitled to send only one member to the British parliament, there is no doubt that we would have elected Dadabhai Naoroji unanimously to grace that post."
(Edited by Gayatri Mishra)
Like this story? Or have something to share?
Write to us: contact@thebetterindia.com
Connect with us on Facebook and Twitter.
We bring stories straight from the heart of India, to inspire millions and create a wave of impact. Our positive movement is growing bigger everyday, and we would love for you to join it.
Please contribute whatever you can, every little penny helps our team in bringing you more stories that support dreams and spread hope.
Tell Us More