---
This article has been sponsored by Viacom 18
---
Music is often at the forefront of changing perceptions and largely defines how a society sees itself.
From the religious 'Bhakti' movements of medieval India to Sufi poets to modern pop culture, music has played a fundamental role in shaping ideologies. With each passing era in our history came musical influences that would go on to become that era's temporal identity.
As Indian history has repeatedly proven, when tempered appropriately, music can instil ideas, evoke strong feelings or spur movements. At its high point, music can catalyse social change.
However, it is also true that most musicians, historical or current, are not bold enough to bring socially relevant content into their compositions and paint vivid and uninhibited pictures of the world around them through music.
But there are always those bold few, who force their listeners to open up to music that bridges the gap between activism and general awareness of the status quo.
One such example amongst various artists and musicians in India today is Surendra Singh Negi – a rising name finding a higher purpose for his words and compositions by drawing attention to issues that we, as a society, conveniently close our eyes to or seem visibly unperturbed.
A self-trained singer, poet, composer as well as a professor at the English and Foreign Languages University (EFLU) where he teaches Spanish, Negi's entry into the world of music happened quite serendipitously, who used to channelize his perspective on socio-political issues through poetry originally.
"But I was also into music and so there came a point when poetry and music gelled together, and it became an artistic expression of what was happening around. Whether it was violence, inequality, economic inequality or gender inequality, land acquisition and other contemporary issues. All these things had an impact on my subconscious mind," Negi said to The Hindu.
It was only when he moved to Hyderabad in 2009 that his singing and composing talents began to unfurl. Three years later, he went on to found the contemporary folk-rock band, 'Indian Folks'.
With themes ranging from economic and gender inequality to religious intolerance and land acquisition, Negi's compositions steer far away from the mainstream and instead, ask questions that are reflective of various societal evils while leaving us unsettled with our apathy and indifference.
For instance, songs like Talaash and Agni shed light on communal harmony and religious intolerance worldwide respectively, while Shehar is centred on the deplorable state of immigrants. Negi has also meditated over sensitive topics like the commercialisation of religion and the existence of God through songs like Vyapaar and Prabhu ki khoj.
Interestingly, Negi composed Shehar during a train journey that he had undertaken with his bandmates after personally witnessing mistreatment of illegal migrant travellers—an incident that would scar Negi for life.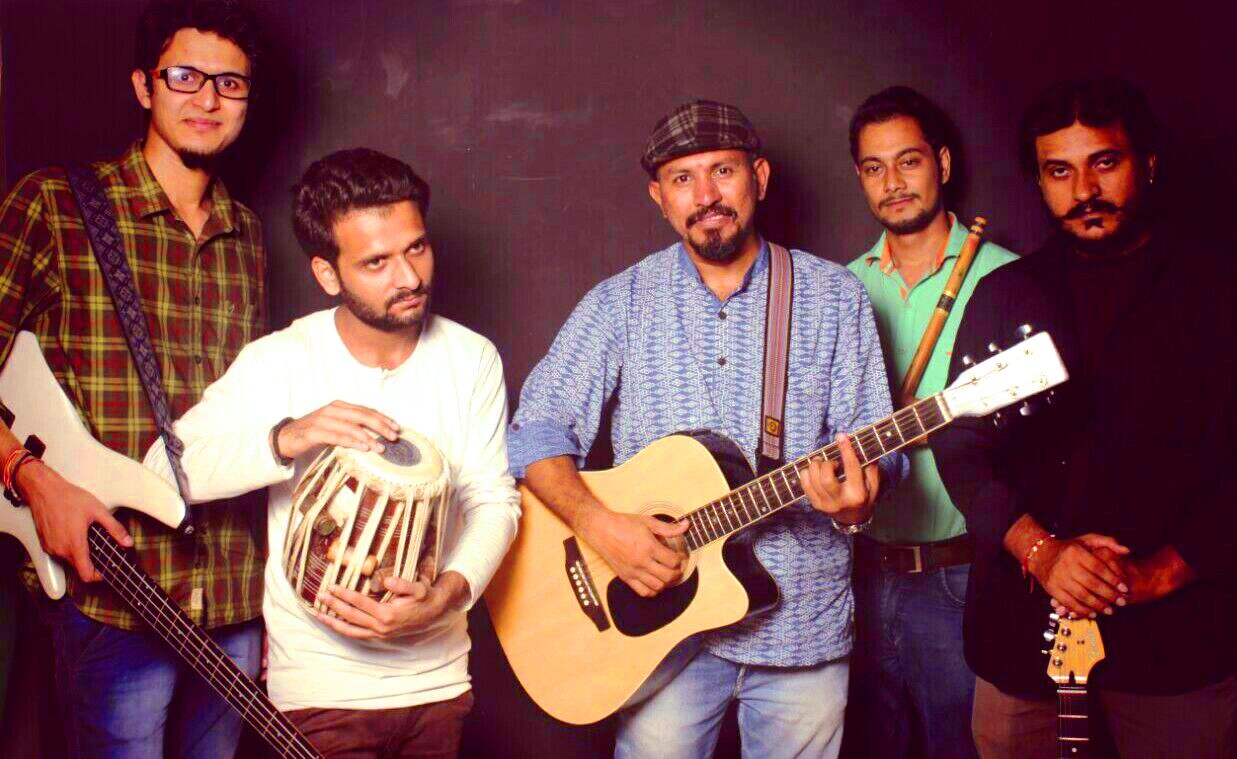 "In the compartment, there were three poor people. When the ticket collector realised they were travelling without tickets, he poured water on them. The incident impacted me so much that I couldn't sleep later. I began to strum my guitar at 5 am," recalled Negi to the publication.
Negi is not someone you would deem a rebel at first glance. However, his disappointment with the mechanisms of society and vociferous dissent of the same through his music is a voice that can't be shut down or ignored.
---
You may also like: Modern Day Manto: This Poet's Words Are Unveiling Society's Real, Dark Face
---
Negi does not intend his music to affect people by quick reactions or prove a shallow point. Instead, he hopes to evoke awareness and sensitivity that gradually paves the way for change through solidarity.
"I don't write presenting myself as somebody serious because you lose it. I write about the scenario, realities, the humane experience and emotions. I have never written with a pamphlet language. I don't write which may sound offensive. I want to touch people's hearts more than wanting them to react. If you write offensively, you limit the audience, and that is not the aim. The purpose is to reach out to more youngsters," he stated.
Negi's musical portrayal of the world around him and its societal vices leaves behind an impression quite similar to the one left behind in the critically acclaimed works of celebrated Urdu writer, Saadat Haasan Manto.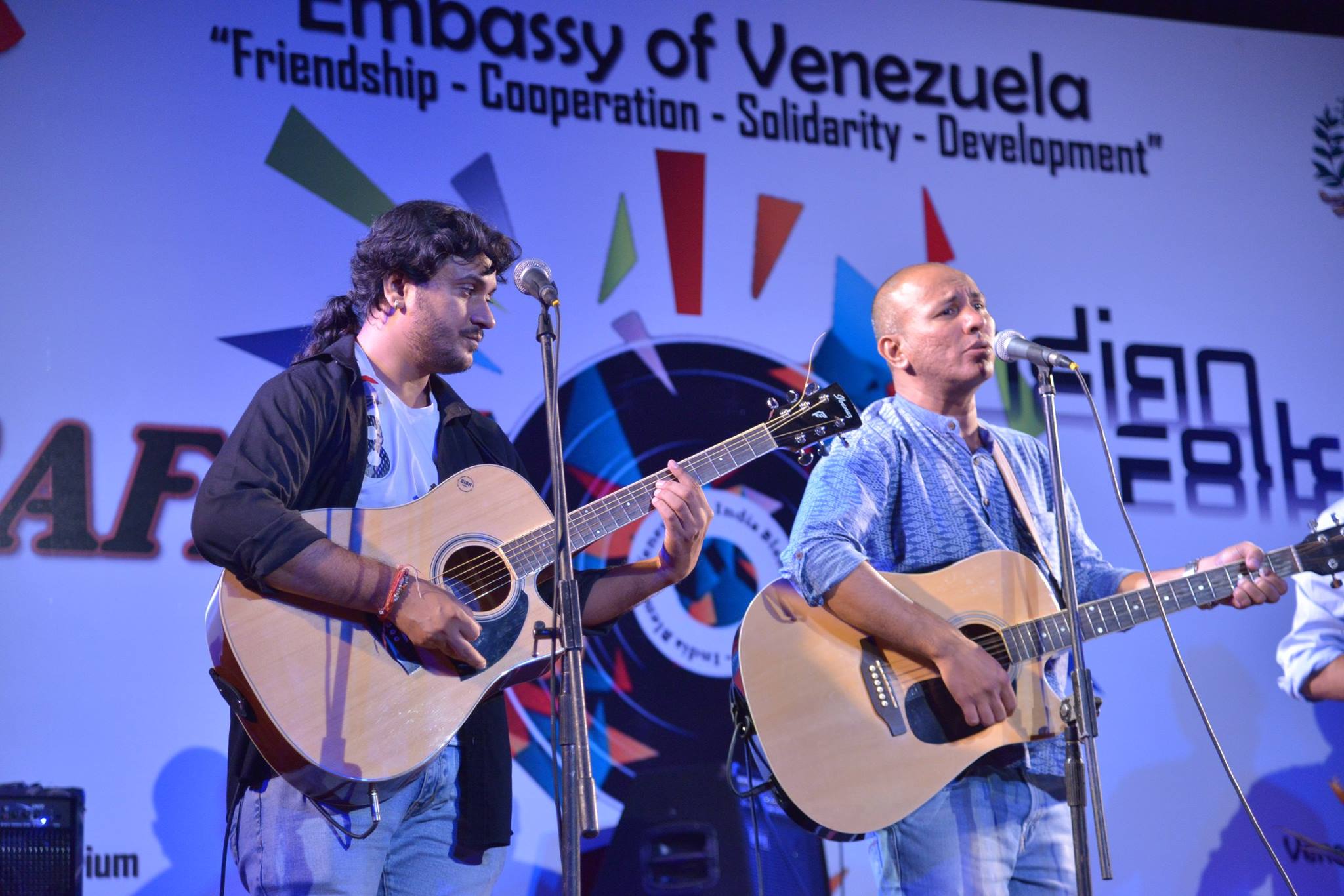 Emerging as a strong voice of dissent during the 1940s, Manto's criticisms of the society through his works were not only real and unsettling, it also left behind many uncomfortable questions to answer—some of which continue to prevail in our modern day settings.
The literary icon that Manto was, a biographical film celebrating the life and legacy of the legend is all set to hit the screens next month.
You can check the trailer of Manto below:
(Edited By Vinayak Hegde)
Like this story? Or have something to share?
Write to us: contact@thebetterindia.com
Connect with us on Facebook and Twitter.