The Dal Lake and other wetlands of Kashmir are famous for their natural beauty and play a key environmental role. Now scientists have found that this eco-system also harbours certain bacteria that have a natural capacity to degrade pesticide residues, may be useful for bioremediation of degrading water bodies.
Researchers have reported the presence of naturally occurring chloropyrifos- resistant bacteria in the environments of Kashmir Valley. Chloropyrifos is an organophosphorous insecticide widely used in the region. The finding, according to the researchers, could lead to the use of microbial systems for removal of pollutants from contaminated. The study results have been published in journal Current Science.
In the study, the scientists have identified and isolated two different types of bacteria E.Coli (EC1) and Pseudomonas fluorescens (PF1) living in water bodies and soil respectively, which are highly efficient in biodegrading Chloropyrifos into simpler and non-toxic chemicals.
These microorganisms use Chloropyrifos as their source of energy, growth and other metabolic activity. E.Coli occurs in the Dal Lake and Anchar in Srinagar and Pseudomonas fluorescens was found in soil samples of Ganderbal district adjoining Srinagar.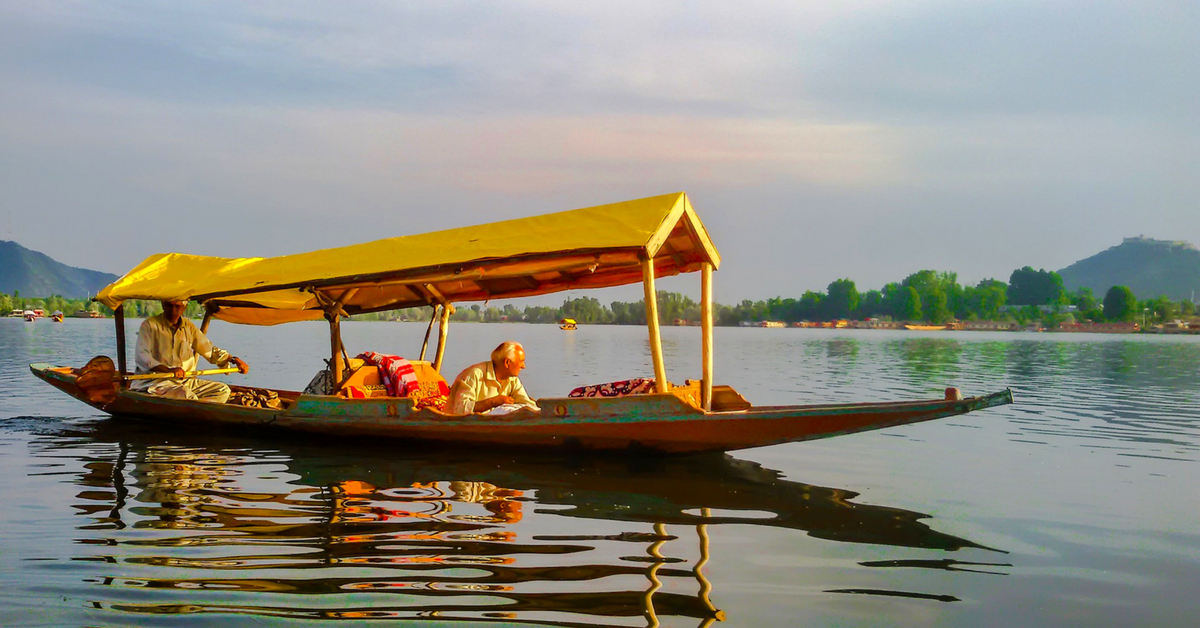 The soil and water samples for extracting and isolating E.Coli and Pseudomonas fluorescens were collected from different geographical locations in the Kashmir Valley which have a history of 5 to10 years of Chloropyrifos insecticidal spray.
Soil samples were collected from fruit and vegetable orchards of Ganderbal and Anantnag districts of valley, while water samples were collected from Dal and Anchar lakes as both these water bodies are said to be polluted with toxic residues.
The maximum number of chloropyrifos degrading E.Coli and Pseudomonas fluorescens bacteria were found in Dal Lake and Ganderbal soil respectively, because of incessant use of this chemical in these areas. Besides, higher chloropyrifos pesticide residual levels have been reported in both fish as well as human blood samples of local inhabitants of Dal Lake.
"At a time when pesticide presence in the environment poses a big health and environmental risk in the valley, this study has both policy and practical implications as it opens up possibilities of exploring environment friendly options for tackling pesticide pollution and other such related problems both in the valley as well as elsewhere," commented Dr Abdul Haseeb Shah, research scientist at Department of Bio-resources, University of Kashmir, while speaking to India Science Wire.
Kashmir valley is widely known for its fruit variety such as apples, pears, almonds, walnuts, peaches and plums. There is rampant use of insecticides and pesticides such as chloropyrifos in the valley to save crops from fungal diseases and insects.
The research team included Imtiyaz Murtaza, Bushra, Sageera Showkat, Omi Laila, Sumra Majid and Neyiaz A. Dar (Sher-e-Kashmir University of Agricultural Sciences and Technology); Shah Ubaid-Ullah (Central University of Kashmir); Mukhtar Ahmad (RCRQ Laboratory, SKUAST-K) and Girish Sharma (Amity University, Noida).
Article Courtesy: India Science Wire
---
---
Like this story? Or have something to share?
Write to us: contact@thebetterindia.com
Connect with us on Facebook and Twitter.