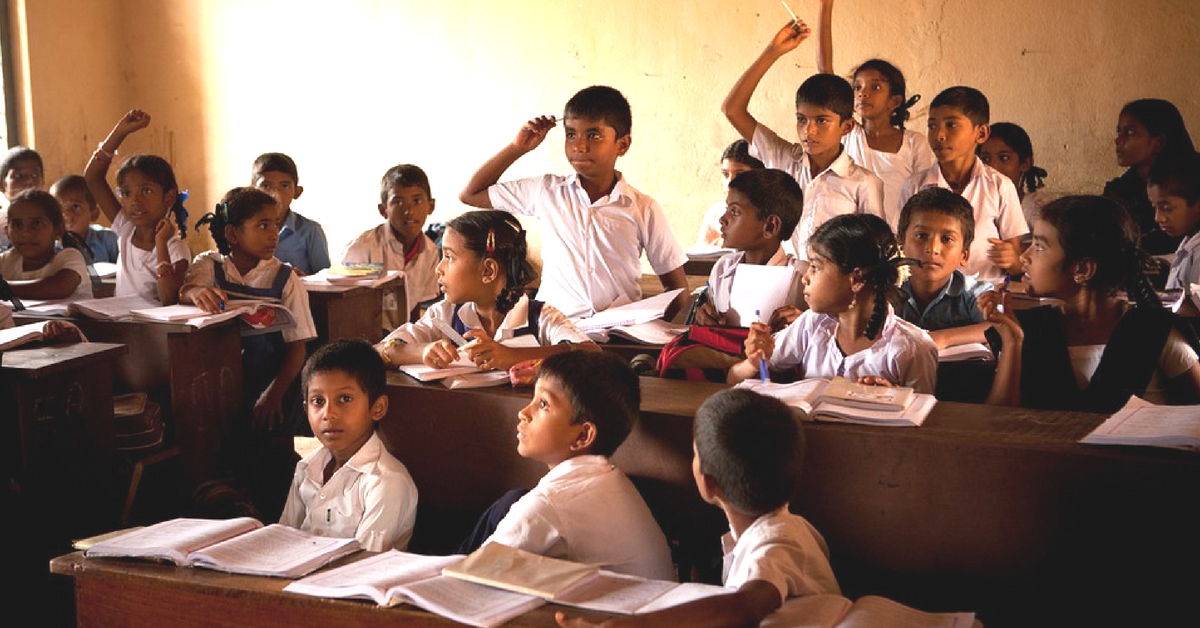 He embarked on a journey that helped him better understand his ethnic identity, professional goals and personal mission.
In the spring of 2014, I had the privilege of giving a TEDx talk at Northwestern University, my alma mater. I spoke about my story as a South Asian American who was adopted as a child and how returning to India at 18 led me to seek deeper engagement with the country and region of my birth.
I became very involved in learning about South Asia, its cultures, and its societies during my time as an undergraduate student. I began taking classes in Hindi and Urdu, made friends within Northwestern's large South Asian communities, and served as a four-year member of the University's chapter of Project RISHI, a health non-profit that works in villages near Pinjore in the Indian Punjab.
I eventually added a major in Asian Languages and Cultures, focusing on South Asian literature and culture, and pursued an extensive study of Urdu. I expanded my knowledge of Bollywood films and desi music, studied abroad in India twice and began asking questions about the construction of South Asian identities and nationalism and the impact of colonialism on the region.
In short, I covered a lot of ground in hopes of better understanding my ethnic identity, and that journey marked a shift from a personal investment to an academic and professional one as well.
In my TEDx talk, I publicly committed to a goal and dream that had been growing in my mind for years: to work in the Indian development sector. Now, four years later, I am working in that space. Having grown significantly since age 19, the time is right to revisit that talk and to revisit how I understood my relationship with development work in this country, one that often feels like home.
---
Also Read: TBI Blogs: This Former Banker Gave up His Job Overseas to Become an Educator in India
---
I made that public commitment as a youngster, one who had no idea what that sort of life would mean or entail. It was indeed a youthful wish, but one that I have held on to.
I had a vision of turning my aim to know myself and my country better into a career but had no idea how I would get there. When I got the invitation to become an AIF Clinton Fellow, there was no chance I would decline.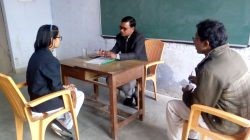 In all my interviews with potential host organisations, the interviewer asked me about my talk, finding the passion in the video palpable and admirable but wanting to know if I could channel that passion into action. I told them I could, and that my experiences in college also helped me in that regard. I did not know exactly how that would look or how best I could help, but I assured them that I would do what is needed to be helpful and leave a sustainable impact. A big part of my fellowship journey has been about understanding the way I can serve best and add the most value to my host organisation.
My work during the fellowship has frequently been on the office side, writing grants and working on organisational processes, but I have also had opportunities to be on the field, whether facilitating sessions or visiting programme sites.
Even when I am not on the field, professional WhatsApp groups are always filled with photos and stories of change and achievements, allowing me to be updated on the progress and feel more invested in the on-the-ground operations of the organisation. But this is not the only way I have found to connect with the work.
Designing and implementing Medha's 21st-century and career skills education programmes requires a sizeable office team based in Lucknow and field teams at our partner colleges in Uttar Pradesh and Haryana. My project at Medha is focused upon the organisation's reporting processes, from the field to the head office, and from the head office to key stakeholders like donors and our partner colleges, while also trying to create a storytelling culture that will suit the needs of both the office and field teams.
While working to improve this process requires extensive collaboration in the office and relatively less time explicitly in the field, the importance of strong reporting is clear. Being able to effectively bring impact data and stories of change to external parties is crucial to growing the organisation, and so, being able to convey impact is crucial as well.
Doing great work is necessary, clearly, but a failure to convey them represents a massive amount of lost potential and in the value that these voices bring to education and employment spaces.
This is my way of connecting and serving in a meaningful way, amplifying the work of Medha and the stories of the students to the best of my ability.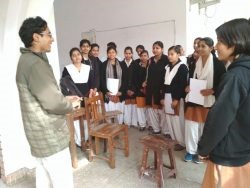 I always figured that if I came back to India, I would work for children. Despite my best efforts to pursue potential work interests in other fields, I keep coming back to the education space, in both the USA and India.
When people ask why I want to be a professor of South Asian history and literature, I always find myself giving the same answer: I want to teach youth and to see them grow to be more confident and more self-aware than I was at their age. Teaching may not end up being a future career, but being a fellow in the education space has helped me understand the wide range of ways I can continue to serve in this sector, even without being a direct facilitator or teacher.
If I take any particular learning from this experience, it will be a greater knowledge of how to turn my passion and my academic background into a life of service.
I do not believe I have an inherent duty to serve India, but I do believe that everyone must serve their community, as they define it. South Asians, and particularly youth, represent one of my communities. Seeing the faces of youth here in Lucknow and Uttar Pradesh, I always see them as my twins.
I look at them and see a mirror, a parallel reality to the life I am living, a life that could have been mine. Yes, the similarities between us are limited to our country of birth and our common humanity, but seeing the faces of our beneficiaries and watching their growth and achievements makes me push myself a little bit harder to serve in whatever capacity I can. Our motto at AIF is "Serve, Learn, Lead", and I believe in that fully.
---
You May Also Like: TBI Blogs: Is Your NGO Planning to Engage with the Govt for a Project? Keep These 4 Points in Mind!
---
It adds a bit of extra joy and a bit of extra fire to life, to be serving, learning, and leading on behalf of my twins, all of those who have not gotten the opportunities that I have received but have at least as much to offer to their communities and the world.
Featured image for representation only. Source: Pixabay
(Edited by Shruti Singhal)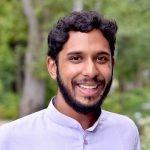 About the author: Jackson was born in Kolkata, India, and raised in the American Midwest, and completed his undergraduate studies at Northwestern University (NU) in June 2017. After spending the summer studying Urdu in Lucknow with the Critical Language Scholarship Program, Jackson is excited to be returning there to serve as an AIF Clinton Fellow with Medha. Building upon his undergraduate coursework, where he studied Political Science, Asian Languages and Cultures, and International Studies, and experience interning with an NGO in India through the NU's Global Engagement Studies Institute, Jackson is looking forward to working full–time in the Indian social sector. Throughout the Fellowship, Jackson has been eager to serve Lucknow's youth, further developing his language abilities in Hindi and Urdu, and join a community of Indians and Americans committed to pursuing social change in India. After the Fellowship, he plans to attend graduate school and pursue a career in policy or academia.
We bring stories straight from the heart of India, to inspire millions and create a wave of impact. Our positive movement is growing bigger everyday, and we would love for you to join it.
Please contribute whatever you can, every little penny helps our team in bringing you more stories that support dreams and spread hope.