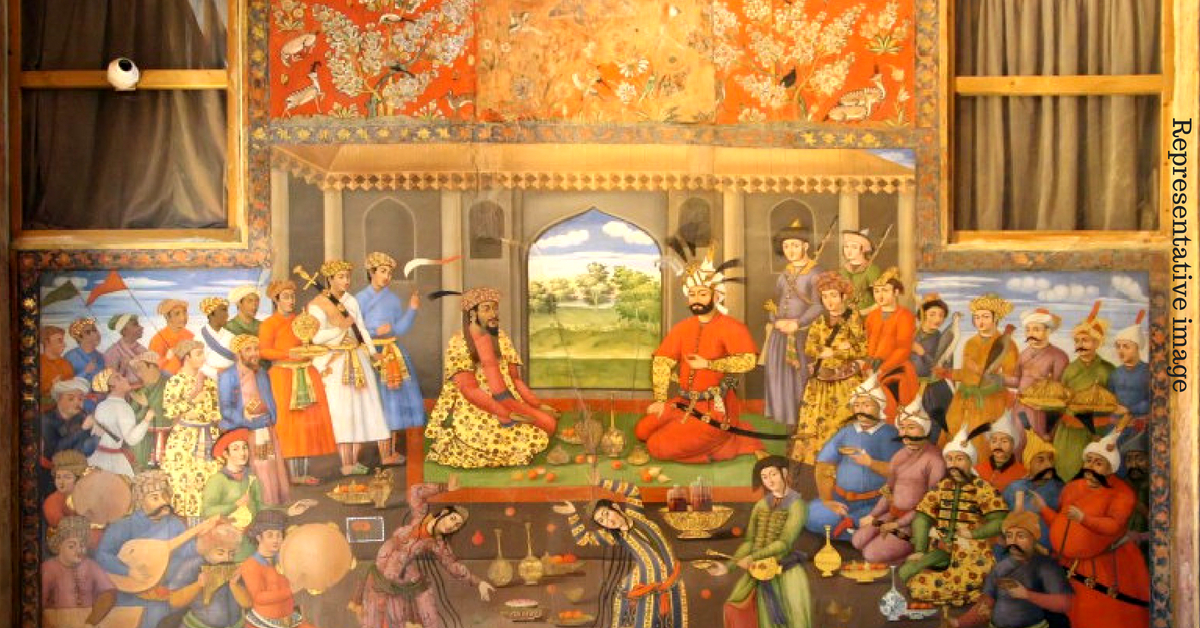 "With regal authority, he instructed his cook that 'even though food preparations served in earthen vessels taste good, kings must be served in vessels made of gold."
King Someswara III, who succeeded his father Vikramaditya VI and inherited the Western Chalukya kingdom (parts of Maharashtra, Karnataka, Goa and Andhra Pradesh), was a ruler by blood but a poet at heart. He was crowned king when the empire was at its glorious peak and was content to spend his time in the pursuit of knowledge, poetry and literature – instead of expanding his realm.
Popularly known as Sarvadnya-Bhupa, "the king who knows everything," he authored a book in Sanskrit—an encyclopaedia to be precise—on how to be the perfect medieval Indian king!
Manasollasa,a 12th-century text, translates to 'happiness of the mind' and is an all-inclusive guide covering subjects that range from how many palaces a king should have (four – one for each season), how a king should dine, recreational activities fit for him and the qualities he must possess.
Divided into five sections or Viṁśatis—Rājyaprāptikāraṇa, Rājyasya Sthairyakāraṇa, Bhartur Upabhogakāraṇa (food) Pramoda kāraṇa (entertainment) and Krīḍā viṁśat (games and recreation), the entire book was written in a poetic verse style with only a few paragraphs in regular prose.
Rājyaprāptikāraṇa, the first section of the book, describes the qualities of a king and provides directions on how he can acquire more territories.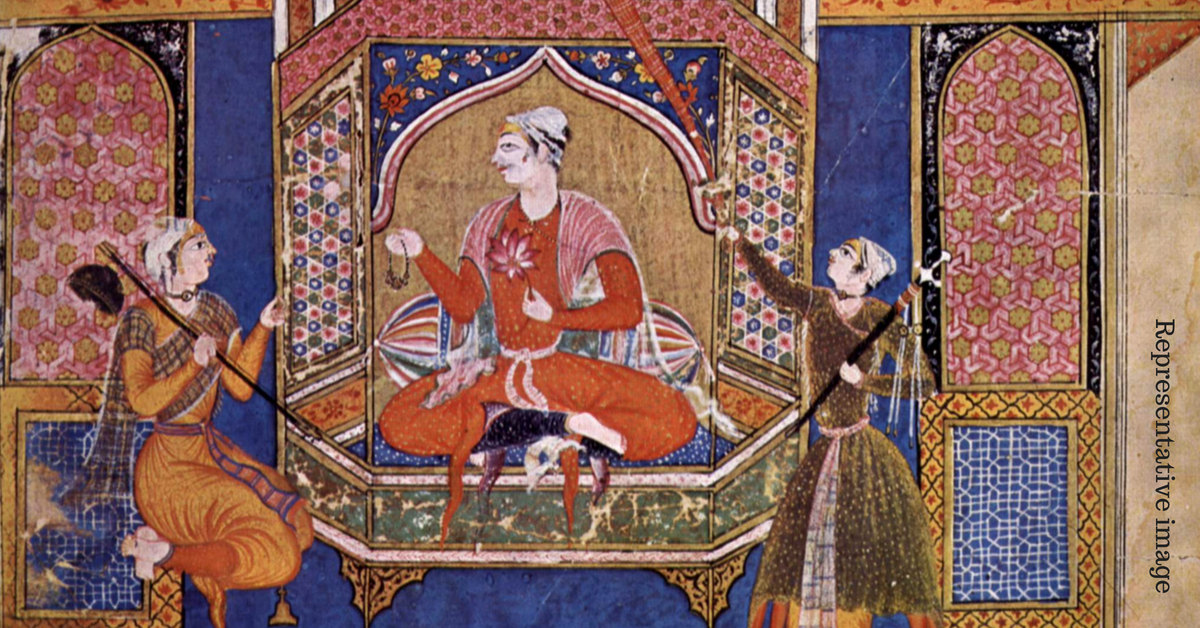 The second section, Rājyasya Sthairyakāraṇa, which means governance and politics, takes administrative guidelines further by describing the officers of the state and the qualifications they need to hold.
The Bhartur Upabhogakāraṇa section not only presents instructions on how a king must dine, but also provides recipes. Some of them can be traced to modern-day delicacies like jalebis, paneer pakoras and idlis. You can read some of these ancient recipes here.
King Someswara covered a wide range of recipes in the book—everything from simple rice to fried black rat! This also makes Manasollasa one of the first recipe books in India.
Mary Ellen, a culinary historian, writes in her book, Encyclopaedia of Kitchen History, "A century before cookbook writing began in medieval Europe, King Someswara III described the dishes cooked in the palace kitchens at his capital, Kalyana, in India.
With regal authority, he instructed his cook that 'even though food preparations served in earthen vessels taste good, kings must be served in vessels made of gold," she wrote.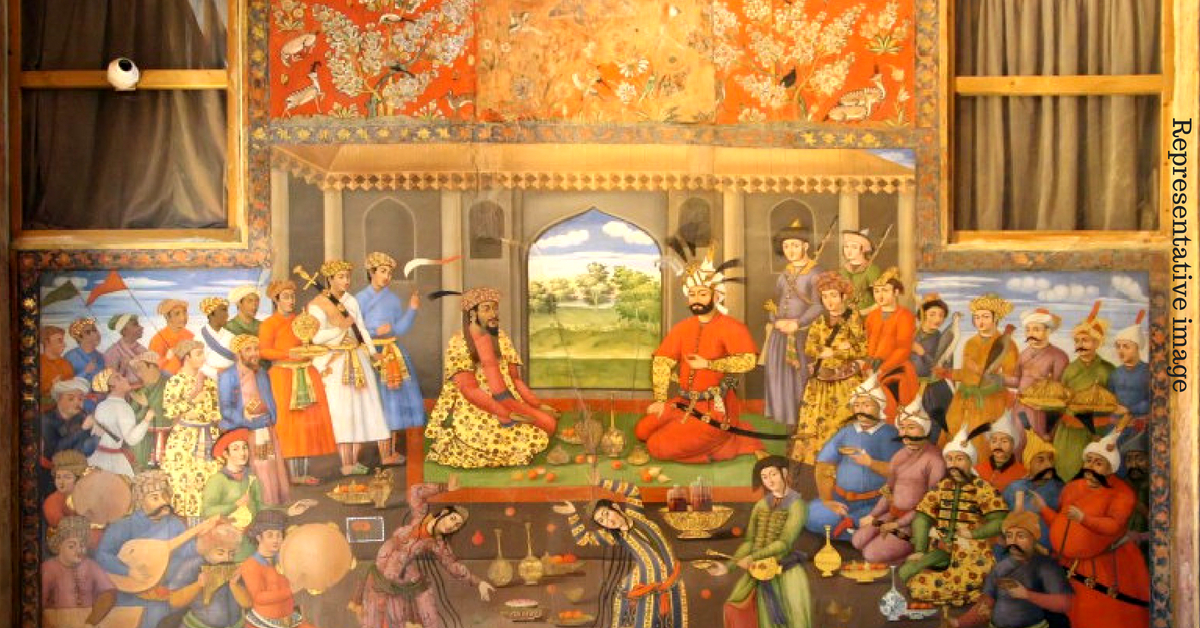 Perhaps the only recipe that you won't be seeing or consuming anytime soon (hopefully) is that of the fried black rat.
Here's the recipe: "Select a strong rat, found in the fields and river banks. Fry it in hot oil holding it by the tail till the hair is removed. After washing with hot water, cut open the stomach and cook the inner parts with sour mango and salt. Alternatively, skewer the rat and roast it over red-hot coals. When the rat is well cooked, sprinkle it with salt, cumin and lentil-flour."
---
You may also like: TBI Blogs: The Last Mughal Emperor Was a Well-Known Champion of the Common People – a Book Excerpt
---
The book also gives us a brief glimpse of the royal treatment that kings like Someswara enjoyed. Most of us have probably never experienced such luxury- ever. Take the bathing ritual of the king, for example. In his book, Movement and Mimesis: The Idea of Dance in the Sanskritic Tradition, Mandakanta Bose says:
"…first be anointed with fragrant oil, and then massaged by expert wrestlers well-versed in the art of massage. An ointment prepared with fragrant unguents like Kostha etc. in water or Kanjika is applied afterwards to the body for rubbing and cleaning the skin. A Khail (a special preparation of an ointment of wheat-flour etc…) is then applied to remove grease from the skin, and it serves the same purpose as modern soap."
And this is just half of the process. Later, as per the guide, young women are to pour scented water over the head of the king from gold vessels, apply scented oil and wash it off with warm water.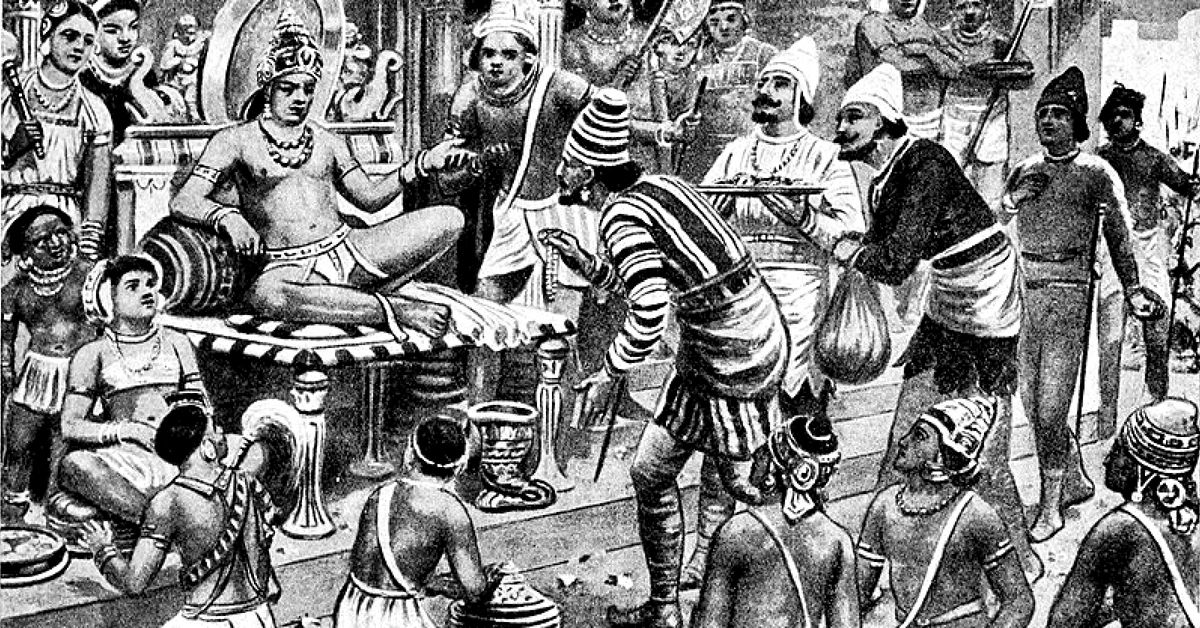 In today's age, it is hard to imagine how someone will find the time or the energy to bathe as prescribed!
A large part of the book is dedicated to the art of enjoyment, and dance and music hold a prominent position. Mandakranta Bose writes about dance as described in the ancient guidebook, saying:
"… at every festive occasion, to celebrate conquests, success in competitions and examinations as well as occasions of joy, passion, pleasure and renunciation. Six varieties of dancing are described next and six types of nartakas (performers)."
---
You may also like: The Fascinating History Behind the Nine Gems of Mughal Emperor Akbar's Court
---
Someswara III ruled the Western Chalukya kingdom from 1126 AD (some records say 1127) till his death in 1138 AD. While the text he authored seems to be a dated and futile guide for kings and kings-in-waiting, it is actually a insight into the lives of the royals who once ruled us.
With a bath that would put today's expensive spa routines to shame, exclusive gold cutlery and a diet that will send most people into an hungered frenzy, the Bhulokamala (the king who is the lord of all living beings) certainly knew how to live life king size, literally!
(Edited by Gayatri Mishra)
Like this story? Or have something to share?
Write to us: contact@thebetterindia.com
Connect with us on Facebook and Twitter.
We bring stories straight from the heart of India, to inspire millions and create a wave of impact. Our positive movement is growing bigger everyday, and we would love for you to join it.
Please contribute whatever you can, every little penny helps our team in bringing you more stories that support dreams and spread hope.