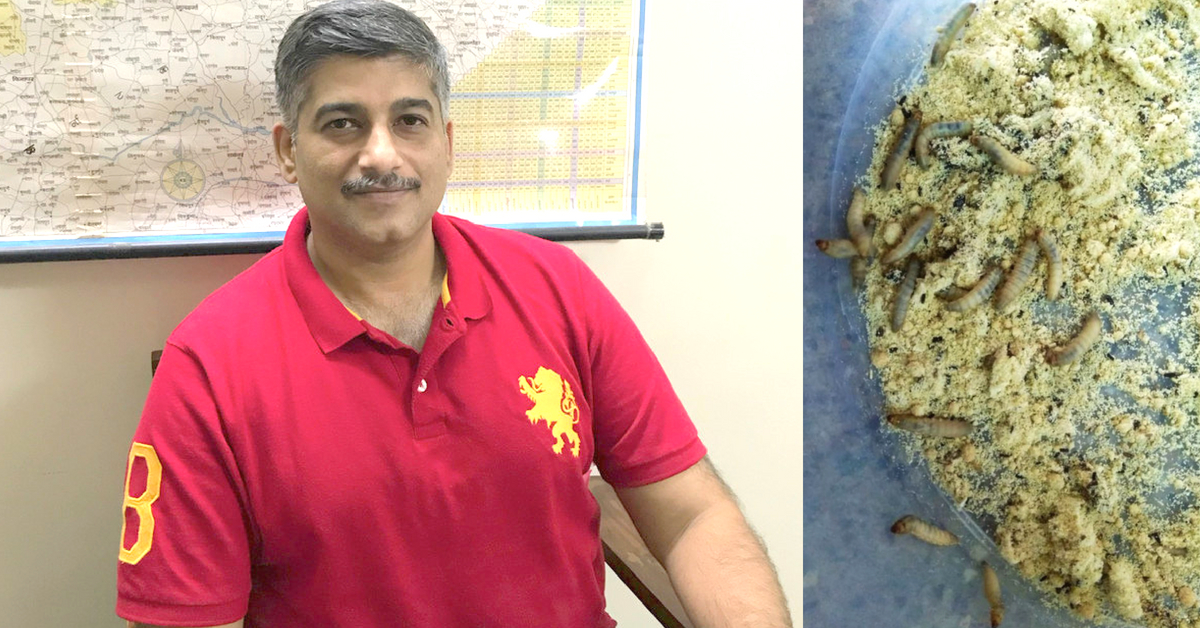 While finding a substitute for a pesticide for sugarcane crop, he was working on some wax moth caterpillars and realised two things.
Maharashtra Government imposed a state-wide plastic ban on 23rd June 2018 and also declared heavy penalties for those who failed to abide by the law. Other states like Gujarat and Jammu & Kashmir followed suit. While this was a welcome and a much-needed change, there was still the question of how to dispose of the already accumulated waste without causing harm to the environment.
Research has been conducted globally to find a permanent solution to this predicament, and there have been few breakthroughs too. A Pune resident has also vouched to find a solution and has been relentlessly working towards it for the past two years.
An entomologist by profession, Dr Rahul Marathe is exploring alternatives to dispose of plastic through wax moth caterpillars, and the results have been positive so far.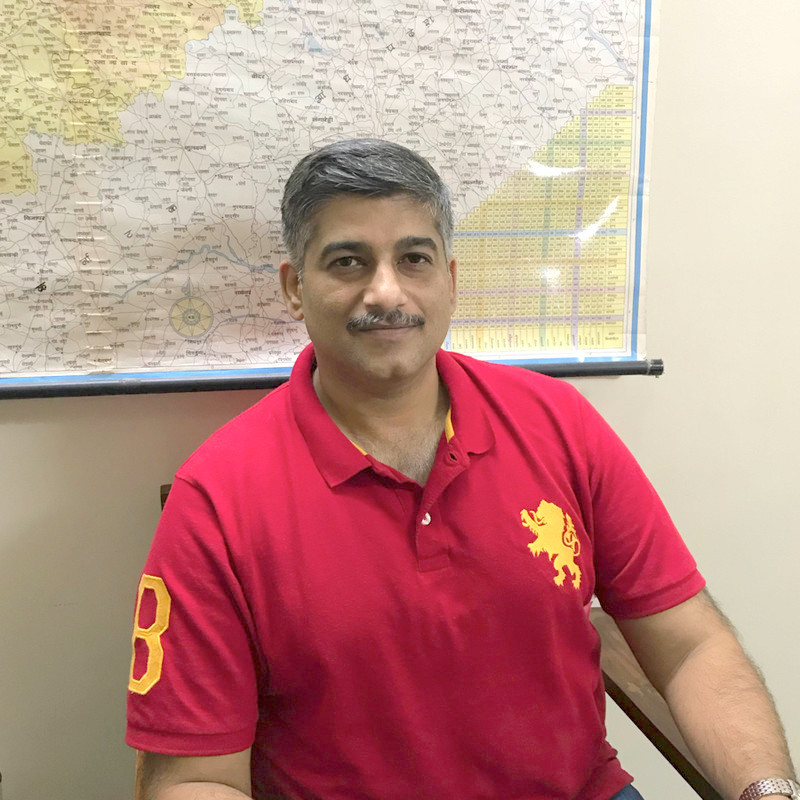 Marathe, a former Zoology lecturer, has also been a senior manager (technical) and head of entomology at ROSS Life Science. His work involves working with insects which prove beneficial to farmers to increase their produce in the most environmentally-friendly way possible. As a result, the produce is not only poison-free but also cost-effective for farmers, eliminating the requirement of additional resources like fuel, manpower, electricity etc.
Founder of the organisation, Mitrakida, Marathe has been working to discover a way to get rid of plastic disposables permanently. He came across a possible solution in August 2016.
"While finding a substitute for a pesticide for sugarcane crop, I was working on some wax moth caterpillars. I used plastic bags to store them only to understand that the caterpillars had managed to escape the bags by eating their way out of them. So, I tried using nylon bags and then cotton bags but the same thing happened again," he shared.
Soon, he realised two things-
1. The caterpillars were able to digest plastic to a thickness of 50 microns;
2. The breed of caterpillars he used was not only digesting the plastic polymers but the excreta generated was manure-worthy.
This is how the concept of Plastic-to-Vege(on)table came into being.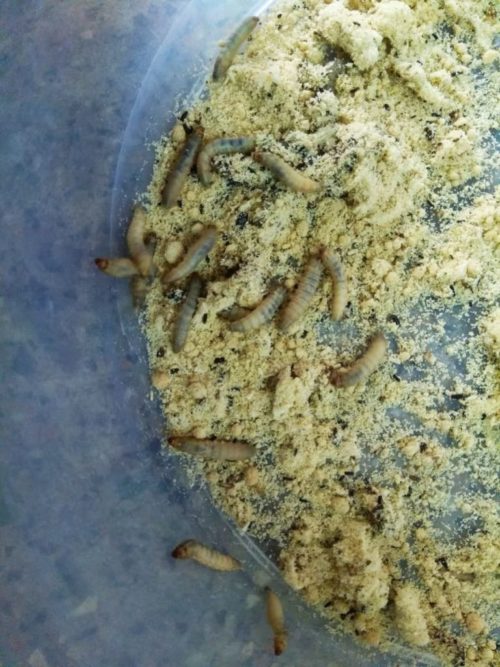 As the name suggests, plastic can be converted into manure that can help in vegetable growth. He has even demonstrated this by growing vegetables in one of the private premises.
But before this win-win situation can be celebrated, there are other things that need to be considered too.
"However simple it may seem, factors like population control of these insects is a very crucial factor to maintain the ecological balance. If we breed these caterpillars and not let them out in the open, the population of bees would go down and resultantly, the honey and wax industries would suffer.
Hence, it is essential that these insects are bred only as per the requirement. If we know which enzymes in these insects are responsible for digesting plastic, we can simply make those, eliminating the need for these insects altogether!" observes Marathe.
He has even screened the gut flora of these insects for microbes, and it has shown promising results. He is currently in the process of filing a patent for the same.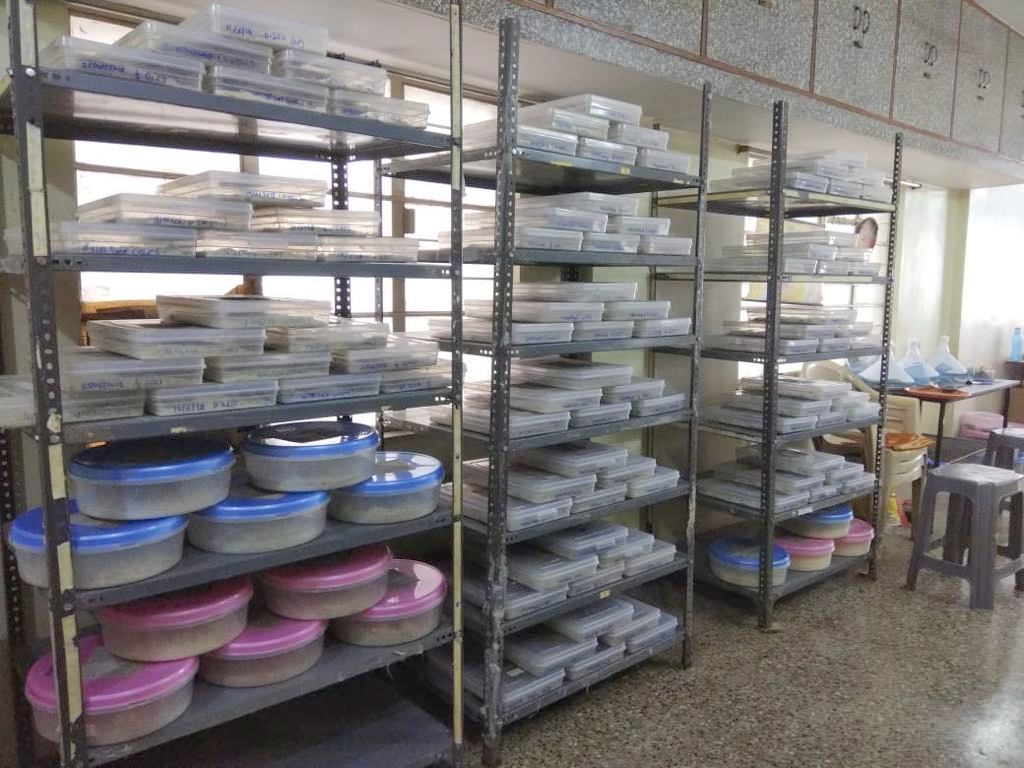 So if this aspect is taken care of, we are close to a phenomenal discovery!
"Firstly, the caterpillars that are able to digest the plastic are 20-25 days old after emerging from the eggs. Adult caterpillars do not eat plastic as they move towards pupation. Secondly, just like us humans, these caterpillars also require their share of proteins, minerals and other nutritional components to survive and reproduce. It is found that they can derive them from eating plastic alone," mentions Marathe.
He has been able to breed generations of these insects on an all-plastic diet which proves that the insects are not only able to survive but also can reproduce. India can greatly benefit if this research proves to be a success.
"Proper training at the plastic collection and segregation points and even offering incentives (in the form of resultant manure) to these workers could help clean up this mess that we are all in right now!" exclaims Marathe.
"Also, it can be done by individuals like us at home. It is a very simple process and can be done at home by just acquiring a week's training," he adds.
---
Also Read: Love Plants, Hate Plastic? 25-YO Mumbaikar's Awesome Solution is What You Need!
---
Apart from this noble task at hand, Marathe is also currently involved in finding a solution to the problem of invasive alien species of insects, who are as scary as they sound. These insects drastically reduce the farm yield and have become a subject of worry for farmers. His past work has been published in national and international publications.
Zoomin TV, Netherlands, has covered his work too. He is also one of the recipients of the 'Times Men of the Year 2018' award by The Times of India group. While most of us cringe at the thought of insects, this Entomologist is encouraging the next generation to befriend these creatures. He believes that this sector has been neglected for years.
Agriculture remains the backbone of Indian economy, and hence, the youth needs to take an active interest in subjects like Agricultural Entomology, which will prove to be beneficial for the country's economy in the long run. Use and abuse of insecticides have had a significant impact on agriculture and has reduced our produce from 80% to 42-45%.
---
You May Also Like: Waste Plastic & Plant Fibres Can Now Be Used to Make Bricks, Thanks to IIT Roorkee!
---
By using beneficial insects instead of pesticides, farmers can adopt naturally sustainable procedures. This will help increase the yield and significantly reduce the pest population in fields.
With Marathe so close to a breakthrough, his persistent efforts are commendable, and if fruitful, will prove to be a blessing to the environment and our next generations.
(Edited by Shruti Singhal)
We bring stories straight from the heart of India, to inspire millions and create a wave of impact. Our positive movement is growing bigger everyday, and we would love for you to join it.
Please contribute whatever you can, every little penny helps our team in bringing you more stories that support dreams and spread hope.