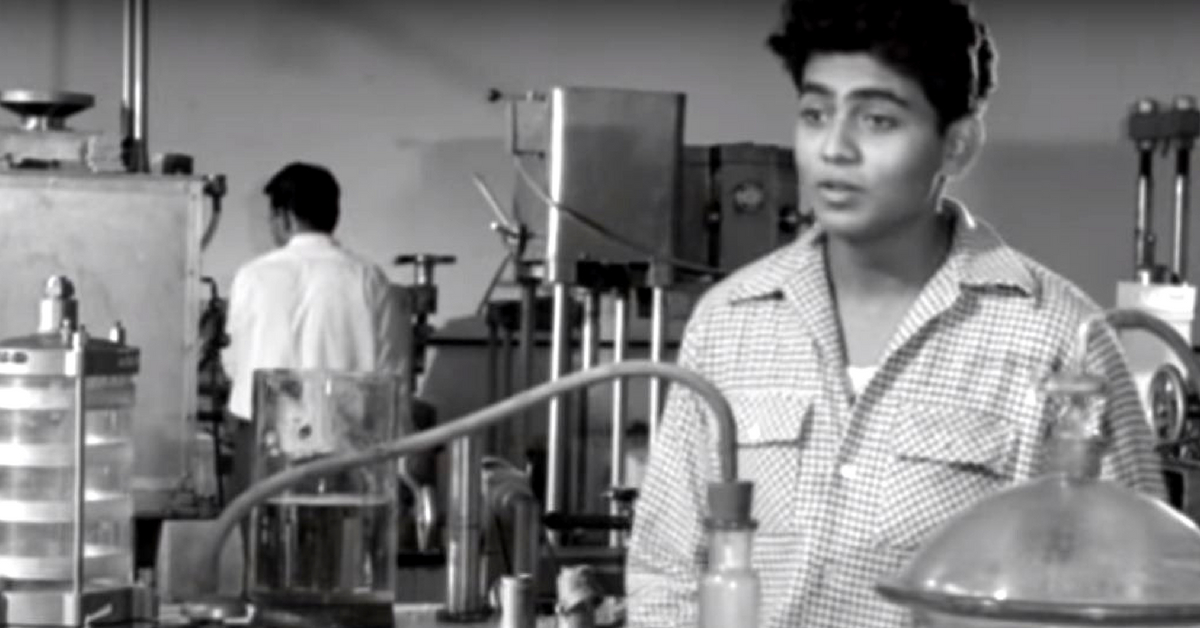 "Of course, frustration is in fashion today, but I think deep within every Indian, despite all this frustration, we are underestimating him. He has the capacity to work…"
In 1967, it had been 20 years since India had achieved independence. In the decade before 1967, India had witnessed the first television service (1959), Goa's liberation from the Portuguese (1961), the first Prime Minister of India, Jawaharlal Nehru's death (1964) and India's wars with China (1962) and Pakistan (1965). The country was growing up – amidst several iconic moments.
To mark India's 20th "birthday," the Films Division of India (FDI) had commissioned SNS Sastry, a renowned filmmaker, to shoot a documentary film featuring the youth of India. The idea was unique—one that would genuinely show India's present and future.
Sastry was to interview youth turning 20 with India. Samanth Subramanian, a writer and a journalist writes, "Sastry, it turned out, had been guilty of mild sleight of hand. Stymied by his original mission of finding Indians born on August 15th 1947—the date India became independent—he enlarged his ambit to 20-year-olds in general, then to anybody born in the vicinity of 1947."
With that in mind, Sastry visited several places in India to interview young Indians from various backgrounds.
The resulting documentary, "I am 20," features a young mother who was married off at the age of 8, an ambitious scientist who wished to study meteorites and a farmer in Punjab who loves films, among others.
Shuttling between optimistic sorts who could not wait to work for India and those who highlighted the issues being faced by the country at the time, the documentary is a delightful insight into the psyche of the young in India in 1967.
At first glance, the documentary is merely a collection of footages of landscapes and portraits. But a closer look will show you that Sastry has captured a story of India overall — of farmers, railways, pilots, nature and the general vibe in 1967.
After a brief welcome, we are introduced to someone who receives maximum screen time—TN Subramanian. The only person to get a full introduction, he kick-starts the film by saying, "Maybe I am talkative and very loquacious, and I make my presence felt.
Possibly, I talk like a preacher or a politician but then, I am entitled to my opinions, and as the Lord said unto Moses, I am who I am."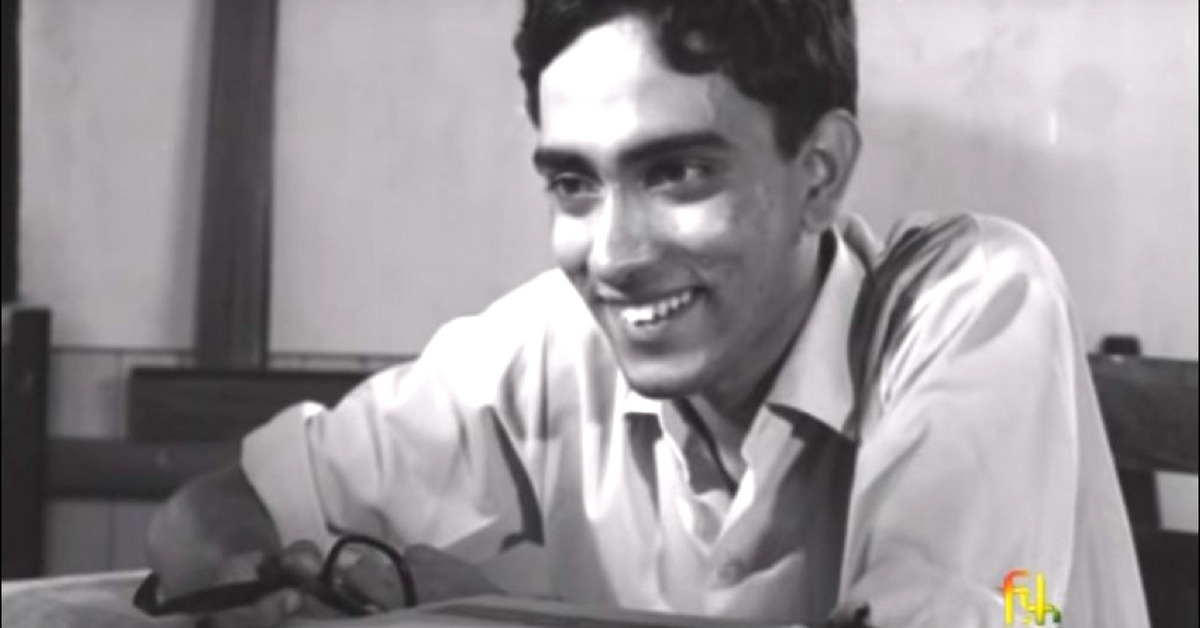 Perhaps a reflection of Sastry's idea of India in 1967, the film begins not with a preamble to India or its youth but with this confident opinion by Subramanian. Through the 18 minutes and 46 seconds, Sastry then conveys, quite effortlessly, that India is a land full of ironies, diversity—not cultural, specifically, but more of situational—and certainly not a black or white image.
More than anything else, when you watch the film today, it showcases the fact that although India has experienced a massive change in the last 51 years, one thing remains intact— the psyche of its youth. Just like their counterparts in the 60s, Indians in their early 20s today are characterised by a mix of strong patriotism, healthy scepticism, an acceptance of things as they are, while also seeing the value in being an honest citizen.
Sastry's questions don't appear in the film, but from the answers he receives, you can certainly make an accurate guess. To what seems like a question about what India means to a 20-year-old, a pilot says,
"Well, I don't know how you could ask me a question like that because I am an Indian and India means everything to me. I am part and parcel of India and India is a part of my life."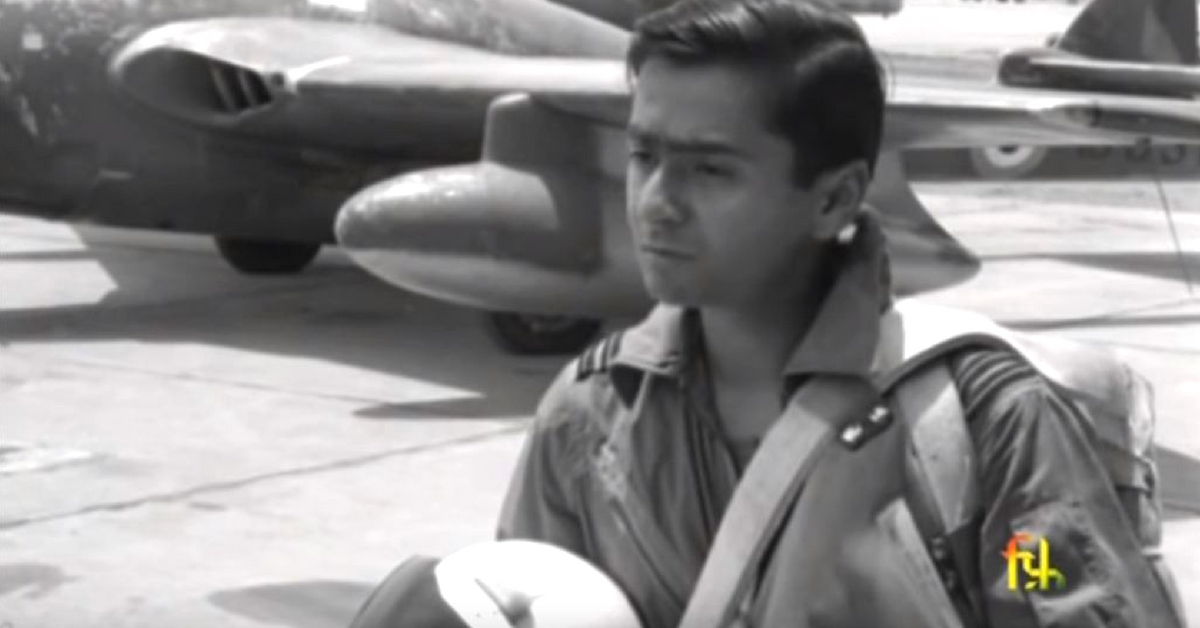 This is immediately followed by a person saying in a straightforward fashion, "I don't have any love for the country (you can hear Sastry exclaiming, 'really?!' in the background) and just that I don't want to show off like other people that I've got love for the country. Whom shall I tell that I've got love? Shall I go on the streets and (say), 'Oh I've got a love for the country?'"
If this doesn't perfectly reflect the young energy in the country today, as well as 51 years ago, what else can?
---
You may also like: Assamese Cinema Is Getting a Breath of Fresh Air Thanks to These Filmmakers
---
While some, like the boy from Madhya Pradesh— who didn't know who the Prime Minister or the President of India was but could correctly name the the collector of Ujjain—are happily living in their own bubble, there were others who proudly claimed that they have never so much as "bribed for a seat in a college or a school" and "only below average students resort to bribing."
This student, like another in the frame preceding his, highlights the issue of corruption in the educational system. Corruption in a country where millions "have the freedom to starve, to go naked, to die of hunger and to go uneducated" and an industrial development that feeds off of the livelihood of farmers are some of the pressing issues that these young girls and boys of 20 years highlight in 'I am 20.' Sounds familiar, right?
It comes as a surprise then that the government released the film that was meant to celebrate India's 20 years of freedom.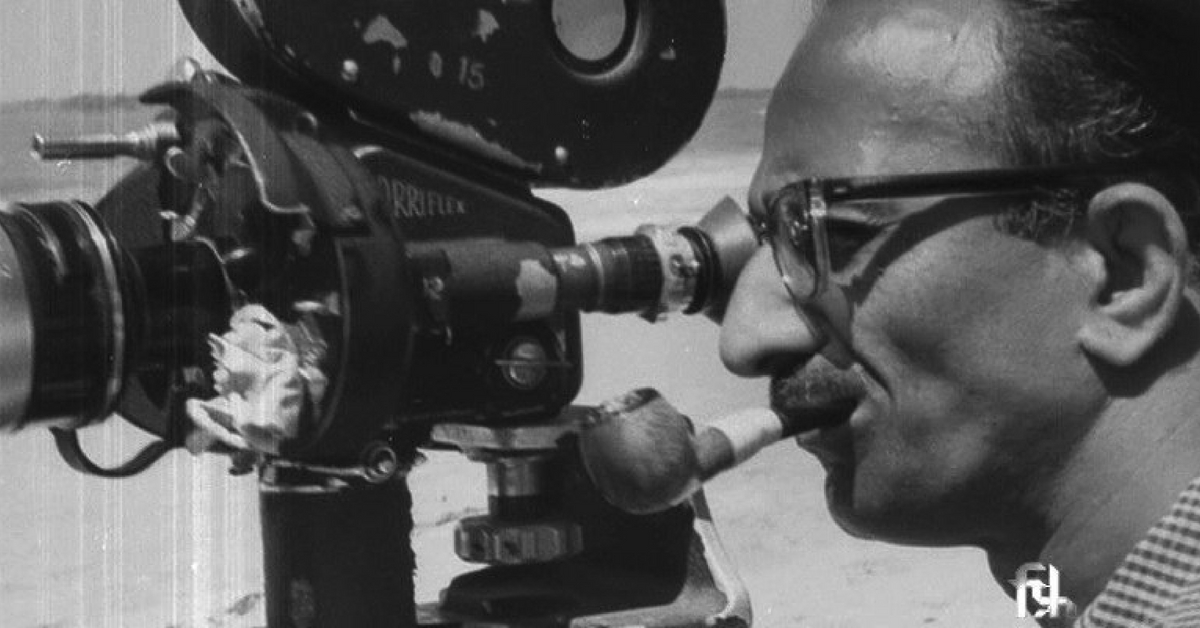 But that's the beauty of Sastry's spectacular documentary. It neither intends to be a paean to the greatness of India nor a critique.
"Let me put it this way," says Subramanian, "our achievement is that we have a hopeful tomorrow. Our failure is that our today is very precarious."
Perhaps what captures the viewers' attention best is that Sastry builds on one idea of India and smashes it within the next 10 seconds, building an entirely different idea.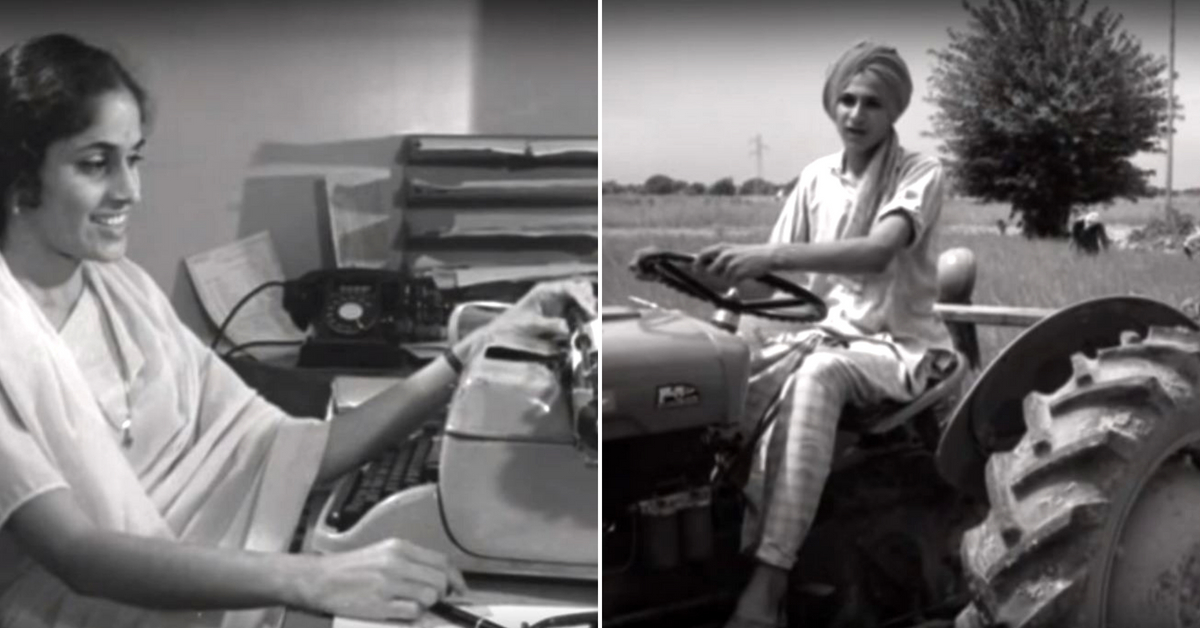 A young man, who earlier confesses that he wished to be an IAS officer, says that he loves being rich.
"My needs, of course, they're more," he says adding "I have more money to buy things. I see more things in the market, so I buy them." Just as we are convinced of this idea of an upper-middle-class India with a wealthy living, Sastry's frame shows a farmer sitting on his tractor saying that all he needs is a couple of blankets and two or three dresses.
All in all, 'I am 20' portrays India to its best capacity—a diverse nation unsatisfied with its present, where some youth are willing to work for its betterment, while some are not. Except for the fashion, the accent (still more British than Indian) and technological development, the documentary seems to be of the current generation, providing a blurred answer to the question—what is the youth of India?
---
You may also like: Remembering V Shantaram: The Veteran Filmmaker Who Shaped the History of Indian Cinema!
---
To those of us who abide by the thought that no nation can be perfect in itself, Sastry gives a fitting end— again through the voice of Subramanian.
"As Kennedy put it, I think it's a question of not to what the country can do for you as much as what you can do for the country. Of course, frustration is in fashion today, but I think deep within every Indian, despite all this frustration, we are underestimating him. He has the capacity to work… Let me put it this way that if all the people in this country who didn't fancy their prospects in it were asked… were allowed to quit, and I think I'd stay. Because it's something big, it's a huge experiment, and I would like to be a part of it," he concludes.
(Edited by Gayatri Mishra)
Like this story? Or have something to share?
Write to us: contact@thebetterindia.com
Connect with us on Facebook and Twitter.
We bring stories straight from the heart of India, to inspire millions and create a wave of impact. Our positive movement is growing bigger everyday, and we would love for you to join it.
Please contribute whatever you can, every little penny helps our team in bringing you more stories that support dreams and spread hope.