TTravelling by air just got more green. On Monday, India's first biofuel-powered aircraft successfully completed its maiden flight from Dehradun to Delhi.
As reported in NDTV, the 72-seater aircraft was Spicejet's Bombardier Q400 (VT-SUI) and was flagged off by Uttarakhand Chief Minister Trivendra Singh Rawat from Dehradun's Jolly Grant airport.
Aircrafts powered by biofuels are sure to have an impact, both on travellers and the environment, and here are some significant features about them that you should know.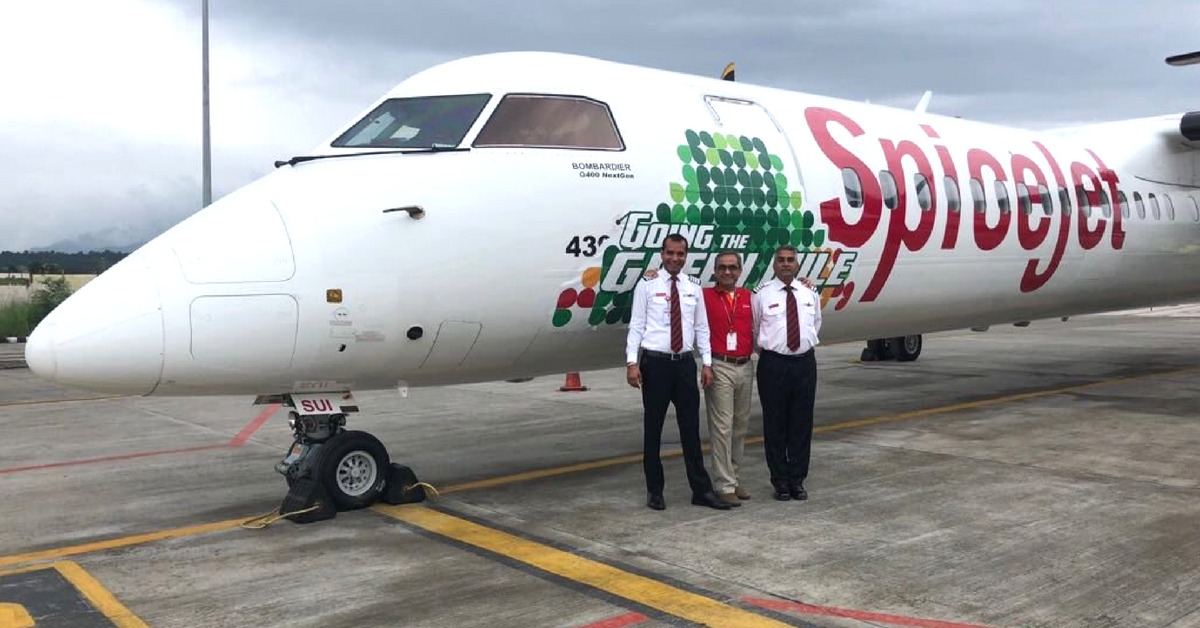 THE PREPARATION
Biofuel is partially made from renewable resources such as agricultural residue, non-edible oils and bio-degradable parts of industrial and municipal waste.
Dehradun-based Indian CSIR-Indian Institute of Petroleum developed the biofuel for the trial flight. It was rigorously tested to ensure flight safety and has been in development for years. The biofuel used here was a 25% mix in the right engine of the aircraft, while the left engine ran on standard aviation fuel.
ENVIRONMENTAL IMPACT
One of the main reasons for the conception of biofuels is to reduce the pollution that is associated with common crude fuels. Biofuels release significantly lower emissions when burnt. NASA has determined that 50% aviation biofuel mixture can reduce air pollution caused by air traffic by 50-70%.
MONEY
Biofuels are much cheaper than aviation fuel, making them not just eco-friendly but cost-effective as well. Compared to aviation fuel, biofuels have a straightforward extraction process which is neither as costly as oil refinement nor as tedious. Additionally, biofuels are said to keep the engine running for longer, require less maintenance and bring down overall pollution check costs.
USE OF RECYCLED MATERIALS
The best part about biofuel is that it is made of recycled materials, which makes them incredibly sustainable. So, while oil deposits may run out, biofuels can be harvested day in and day out as only plant and organic decay are needed.
Apart from all this one additional fantastic piece of information is the fact that close to 500 farmer families were involved in the making of the biofuel for the Spicejet flight. They were involved in producing the partially-refined biofuel which uses oil extracted from the seeds of the Jatropha plant.
(Edited by Gayatri Mishra)
---
---
Like this story? Or have something to share?
Write to us: contact@thebetterindia.com
Connect with us on Facebook and Twitter.