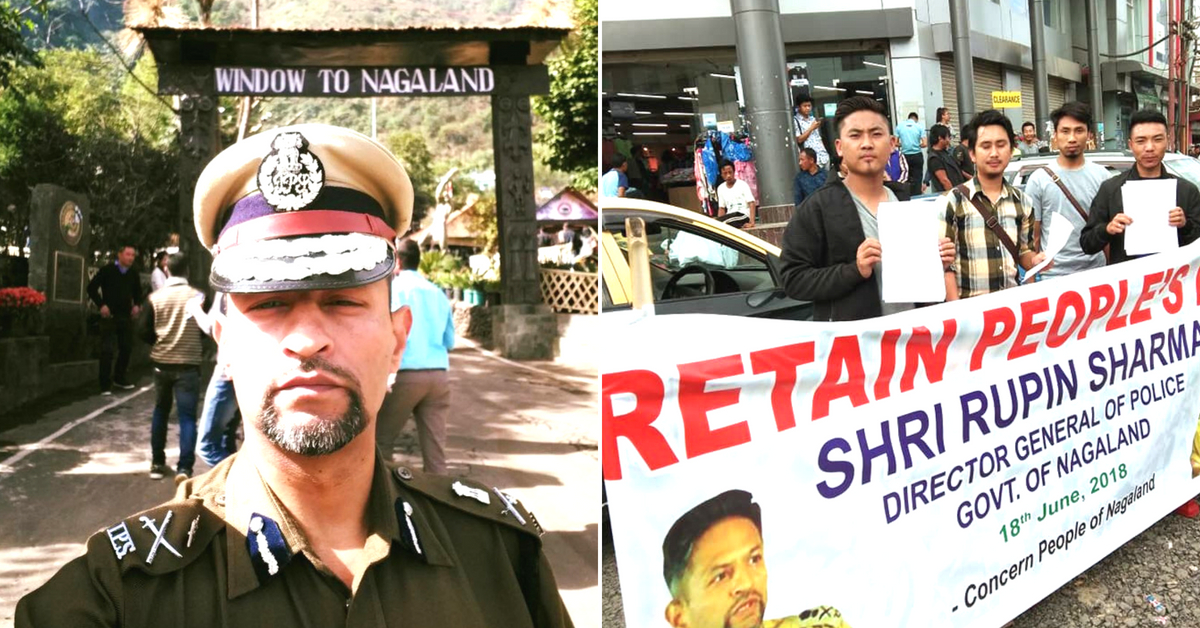 Possibly the youngest IPS officer to be appointed as DGP, Rupin Sharma is no less than a phenomenon — never in the history of Nagaland has a police officer so galvanized the entire state!
Rupin Sharma, a 1992-batch Indian Police Service officer of the Nagaland cadre, isn't your average lawman.
He led the Central Bureau of Investigation team that traced and extradited the notorious gangster Abu Salem, served under the United Nations Peacekeeping Mission in Bosnia, and initiated necessary reforms in Nagaland's prison system, among a litany of other achievements.
It's been a remarkable journey for this 51-year-old super cop from Dharamshala.
Rupin had a comfortable upbringing studying in the cool climes of Shimla and Dharamshala. An MBA graduate from the Himachal Pradesh University, Rupin's first tryst with the idea of joining the civil services came when he was doing graduation in Dharamshala in a local college.
"It was a challenge thrown by college lecturer Mr Krishan Vaidya, who said it was extremely difficult to crack the Union Public Service Commission exams. Despite cracking the exam, I couldn't qualify for the IAS. Joining the IPS was a fall-back option," says Rupin, speaking to The Better India.
He was assigned the Nagaland cadre. His first posting in the state riddled with militancy in the 1990s was as a Sub Divisional Police Officer in Nuiland, Dimapur. Making the adjustment from peaceful environment of Himachal to Dimapur/Nagaland wasn't easy at all.
"Leaving my family behind, dealing with a new language and coming into a state where policing and governance was just taking roots, the road ahead seemed very difficult. Ambushes and killings with no post-mortem examinations were par for course. The local police were low on investigative skills and exposure to best practices. Loyalty to tribe and village took precedence — a problem when conducting investigations since maintaining secrecy is the key," says Rupin.
However, as time went by, he began to understand the local dynamics in Nagaland better, standing on the frontlines of the battle against the insurgency.
"We were constantly dealing with ambushes, killings, ethnic violence and armed robberies — literally firefighting on a daily basis. However, in the midst of all that chaos, we did manage to install the traffic lighting system in Dimapur out of money collected from traffic fines," he says with a wry smile.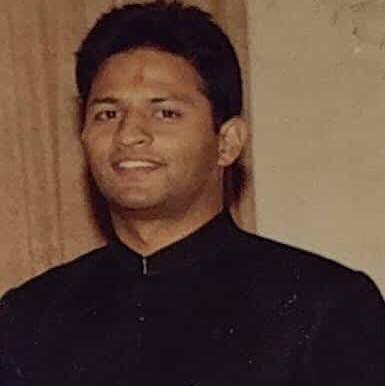 Fortunately, this experience came in handy when he served under the United Nations Peacekeeping Mission in Bosnia – a country just recovering from a brutal civil war – as police monitor with the United Nations Police. He was one among the 108 Indians selected.
"In 1998-99, I was the deputy regional commander of the ethnically divided Mostar region which had seen violent clashes between Bosnian Muslims, Croats and Serbs. Our task was to integrate the police in Bosnia which was ethnically divided down the middle. My experience of working in insurgency and an ethnically diverse and divided Naga society helped. More importantly, however, the exposure I received in Bosnia in dealing with ethnic conflict and divisions made me more confident of my abilities," he says.
However, Rupin's career took a significant turn in July 2001 when he applied for and was subsequently selected to the CBI's Interpol Wing as Assistant Director, in charge of tracking down the Mumbai gangster Abu Salem, a key figure in the notorious D-Company, and a critical link between the seedy underbelly of Bollywood and organized crime in Mumbai among other top Indian absconders with RCNs.
Among the many brutal crimes to his name, Abu Salem was actively involved in the 1993 Mumbai Serial Blasts, ordered the murder Bollywood producer Gulshan Kumar, and had several murder, extortion and money laundering cases against him. He eventually broke away from the D-Company in 1998 but continued his nefarious activities from outside the country.
"We had probably missed out on nabbing Abu Salem once in Sharjah. We are still not sure if he was there, but I was made the scapegoat for his 'getting away'. I decided to rectify this anomaly. In May 2002, we received information that Salem and his partner Monica were going to travel from Portugal to Norway, and subsequently Canada thanks to an anonymous email which we received.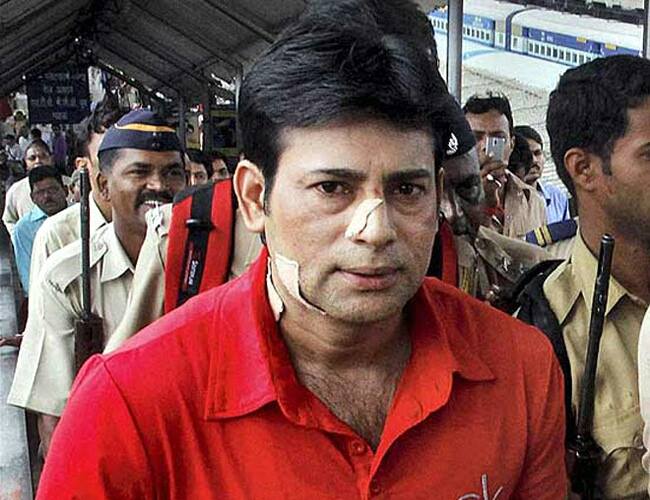 When we received this email, I went up to then CBI Director PC Sharma. I told him 'Sir, this time we will get him'. I briefly explained to him why I was so confident about this piece of intel. At that time the internet and emails were a new thing. Even though the CBI Director didn't know much about this technology, he agreed with what I wanted to do. He put me in touch with the Ministry of External Affairs, and the rest, as they say, is history," says Sharma.
Based on the assurance that he will not face the death penalty, Interpol and the Lisbon police helped the CBI track Salem down, and within a month he was arrested.
However, by the time Salem was brought back to India, Rupin was back in Nagaland. Despite playing a critical role in tracing and extraditing Salem, he wasn't rewarded.
This isn't something Rupin holds against the government, though. "There is no greater reward than the satisfaction of nabbing a notorious gangster. Recognition and rewards are just the icings on the cake. The cake was still delicious," he says.
His next major case as Superintendent of Police of the Crime Branch in Nagaland was breaking a long-running pension fraud, which saved the fund-starved state exchequer thousands of crore.
It was a scam of massive proportion with over 5000 fraudulent pensioners drawing monthly pensions involving local government officials and gullible villagers who wanted quick money.
Also Read: Defying its Govt, Nagaland Comes Out in Support of its Beloved 'People's DGP'!
"We matched the data of all employees and pensioners across all departments with other databases containing driving licenses, etc. This gave us an idea of what was going on. The first step was to arrest the drain of money and plug these holes. Then came the arrests. Unfortunately, my life had come under threat because of this case, and another one was about fraudulent appointments in the State Education Department, compelling me to leave on central deputation" he says.
After conducting numerous arrests, the case was handed over to another officer in 2006. Arresting and putting all 5000+ possible culprits on trial wasn't possible but they did get their hands on many key players. More importantly, however, his work had stopped the syphoning off nearly Rs 3-4 crore per month, which had gone on for a good four to five years, he mentions.
His next major assignment was as Director General of Prisons in October 2016, where he earned a lot of plaudits.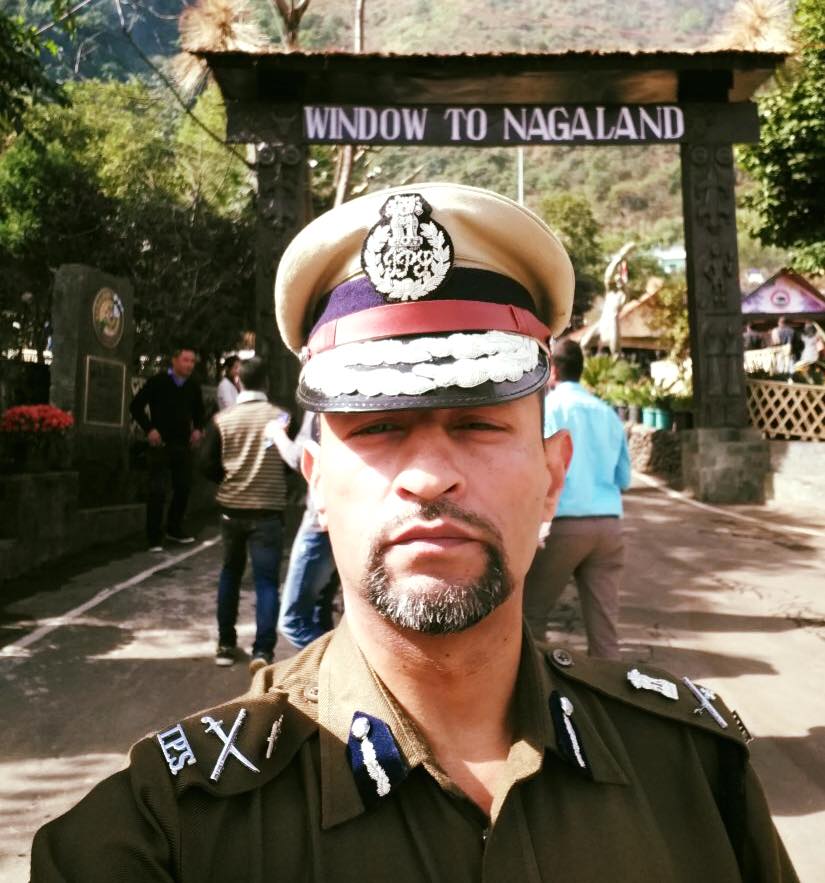 "In Nagaland's prisons, reform measures were scanty. We would have pushed more but our prisons are small, and the number of prisoners isn't very high. So, we could not undertake measures involving large-scale manufacturing or production, but what we tried to focus on was skill development so that the prisoners could reintegrate with the society upon release," says Rupin.
Among some of the major steps he took as Director General was extensive vocational training. For example, he helped conduct a six-week training programme on food and culinary skills with help from Tata Trust, opened a prison canteen, taught them how to make detergent with and marketed those products with the help of prison staff.
Considering his track record and reputation as an honest cop, he was appointed as Director General of Police, the top cop in the state. He was only 50-years-old, and probably the youngest ever to be appointed in his position across any state.
He held onto the post for seven months before being controversially replaced by a Naga officer from another state cadre. The current Nagaland government's decision to replace him elicited widespread public protests from civil society groups, concerned citizens and even fellow cops.
For example, a civil society forum called the Concern People of Nagaland wrote a letter to the President of India seeking his intervention against this decision against the IPS officer.
"Mr Rupin Sharma has emerged as a beacon of hope for all the people of Nagaland. In the few short months that he has held the office of the DGP, he has done what no other politician or officer has ever done for the people of Nagaland," it wrote.
Many concerned citizens and fellow officers believe he was transferred because he formalised the recruitment process in the State police, which is one of the biggest employers in the State. In instituting this formal recruitment process, he has brought an end to back-door appointments into the police — a major source of corruption often driven by tribal affiliations.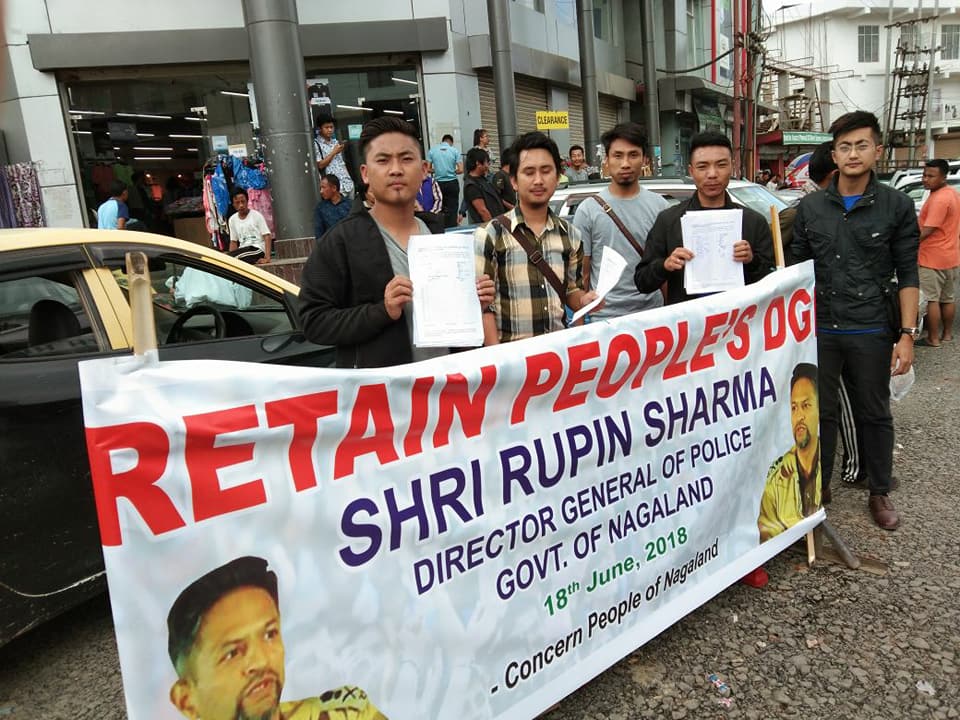 "The Nagaland police have thousand odd vacancies every year, but sadly, people are only selected based on what tribe they belong to," said a senior Nagaland police officer who didn't wish to be named, speaking to The Better India.
"After he came, people started to believe that there would equal opportunities for everyone. That's why he had people coming out in support of him."
Crowds had even gathered outside the police headquarters in Kohima carrying banners reading, "Retain People's DGP." In Dimapur, meanwhile, there were various signature campaigns. People even started a petition on Change.org with more than 6,000 signatures. Unfortunately, the Nagaland government seems unresponsive to these pleas.
Speaking to sources in Nagaland Police, it's clear he sought to do a lot with the police.
"Aside from formalising the recruitment process, what he (Rupin) has done so well is better integrate technology into in policing—installing GPS systems in police vehicles, better equipping the state cyber cell to tackle malicious rumours, arm, and significantly improve citizen outreach through social media. Moreover, during the recent elections, we manage secure record seizures of arms, ammunition and liquor. There is greater visibility now for the Nagaland Police," said one source.
Mind you; we are only skimming the surface of the reforms former DGP Rupin Sharma tried to institute. After all, seven months is too less time.
It's a shame he wasn't allowed to further his tenure running the state police, a common complaint amongst honest IPS officers across the country.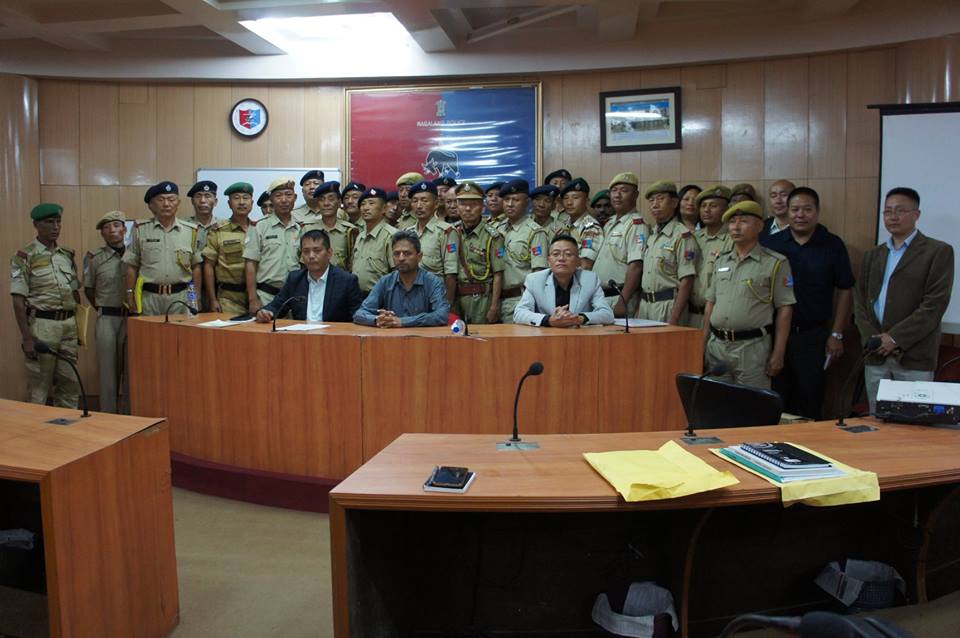 How does he view his tenure as Nagaland DGP?
"I will let my Naga friends and other police officers judge me. My time has come to an end, and now it is over to the others," he says.
Speaking to Rupin, however, one does feel a tinge of what could have been. "Establishing basic policing functions remains a major challenge. Except for Dimapur, there is greater reliance on traditional and customary laws in dealing with crimes and policing matters, with 'active policing' having been relegated to the background. That balance needs to shift. Police infrastructure, including the adoption of new technology and adherence to the codified rule of law, need improvement alongside training and greater exposure," he tells the Better India.
What comes through in our conversation is that he cares a great deal about Nagaland and its people. It's little surprise that the people of Nagaland continue to shower him with a lot of love and support.
(Edited by Vinayak Hegde)
Like this story? Or have something to share? Write to us: contact@thebetterindia.com, or connect with us on Facebook and Twitter.
We bring stories straight from the heart of India, to inspire millions and create a wave of impact. Our positive movement is growing bigger everyday, and we would love for you to join it.
Please contribute whatever you can, every little penny helps our team in bringing you more stories that support dreams and spread hope.