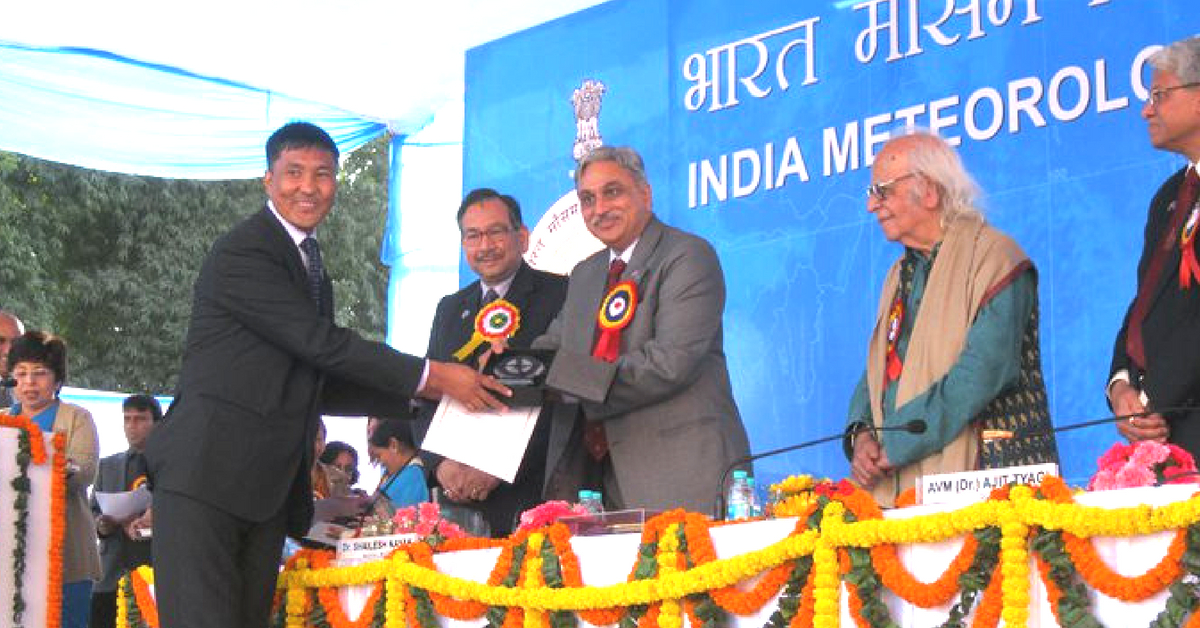 Last month,when he was awarded Rs 50,000 in recognition of his talents, he donated all of his prize money to charity!
With more than 10,500 followers on Facebook, Sonam Lotus is Ladakh's unofficial 'Weatherman'. Last month, the Union Ministry of Earth Sciences felicitated him with the Best Employee Award in recognition of his critical services as a meteorologist in Jammu, Kashmir and Ladakh.
Besides a citation, he also received a cash prize of Rs 50,000. Instead of pocketing the sum, he decided to donate all the money to four charitable non-profits in Ladakh and his colleagues.
That's the measure of the man.
The son of humble farmers from a small village 60 km east of Leh town called Shara, Sonam grew up in a household which revered His Holiness the Dalai Lama—a Buddhist spiritual leader who continually preaches the value of interdependence.
"Interdependence is a fundamental law of nature. Even tiny insects survive by cooperating with each other. Our own survival is so dependent on the help of others that a need for love lies at the very core of our existence. This is why we need to cultivate a genuine sense of responsibility and a sincere concern for the welfare of others," the Dalai Lama once said.
It's the same spirit that drove Sonam to donate all his winnings.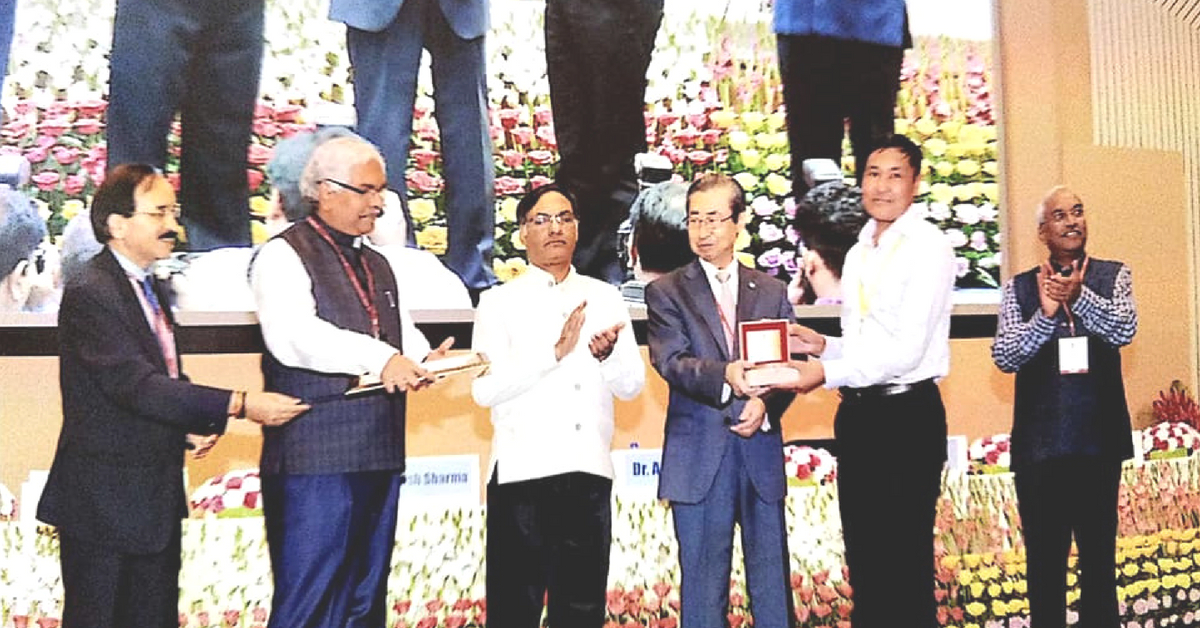 With no high school in his village, Sonam came to Leh to study at a government school. From there he went to Jammu University where he did his MSc in physics, following which he was selected as a trainee meteorologist undergoing a year-long training programme at the World Meteorological Organization (WMO) rated Regional Training Centre in Pune.
One could argue Sonam was already prepared for the life of a climatologist with the right instincts. Helping his family in the fields and taking their livestock out to graze as a young boy, he understood how critical weather patterns were for his family's general prosperity.
So what does he do now?
As the head of the Meteorological Centre in Srinagar, Sonam has very important responsibilities.
"My role is both scientific as well as administrative. My office must ensure that information about all types of weather, especially of the adverse kind, reaches the administration and the public well in advance so that they can make well-informed decisions.
With improvements in forecasting capabilities, the demand for a correct prediction has increased exponentially right from farmers, administration to even those managing events like wedding ceremonies and political rallies," says Sonam, speaking to The Better India.
Man's quest to foresee the weather isn't anything new. In the Upanishads, for example, there are references to the process of cloud, rain and seasonal formations. For Ladakh, however, weather forecasting is particularly important primarily because the region is prone to deadly natural disasters like flash floods, landslides, avalanches, windstorms and hail storms, etc.
Getting this prediction right enables locals to manage their fields, host events and safely navigate surface and air transportation.
"In the context of Ladakh, a cold desert with primarily loose mountain soil, Ladakh is the site of many weather-triggered disasters. Thus, quality weather forecasting is absolutely critical, especially during the months of July and August as most of these disasters occur during these months with the monsoon season hitting its peak.
The devastating cloudburst in 2010, flash floods in Stakmo village, which is 25 km away from Leh, in 2015 and the same this year in the neighbouring villages of Saboo and Stakna, are clear examples of natural disasters occurring in these months," says Sonam.
These are the ones that have been reported. Many other such events may have slipped our radar.
"Today, we issue district and region-specific forecasts and make sure that information is relayed to the end user. This season we had cited a high probability of weather-triggered flash floods. When it happened, the Leh district administration was better prepared since it lost no time in making the necessary arrangements. Similarly, this is the case in the rest of the state. Better synergy among different agencies ensured no major disaster occurred," he says.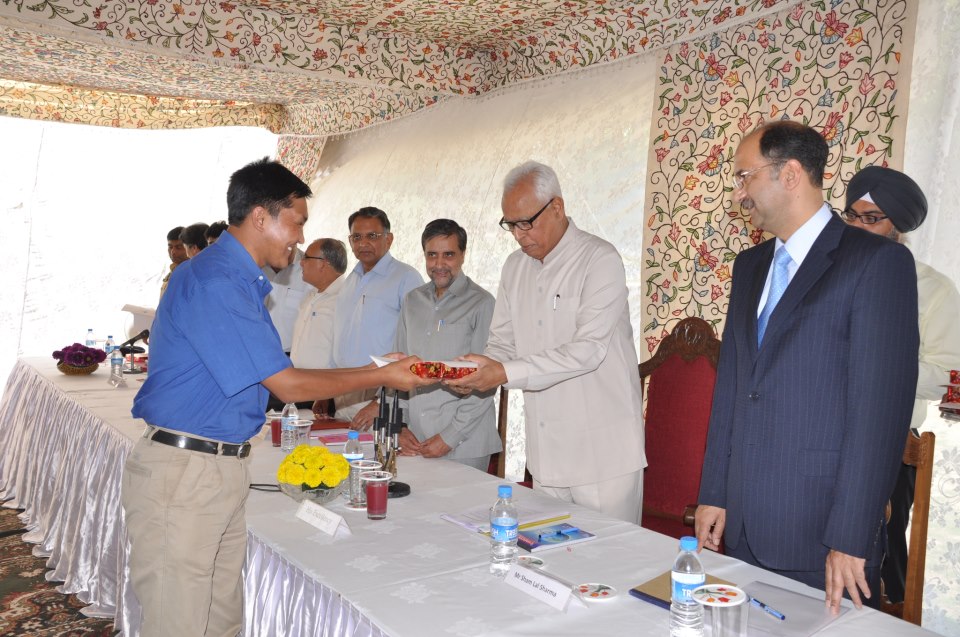 Visiting Leh every year for the past decade, and it's been hard not to notice the change in climate. Mountainous regions, the world over, are very sensitive to climate change and Ladakh is no different.
The sight of rapidly disappearing glaciers (life-blood of the local agrarian economy) and natural springs drying have caused much concern amongst the locals.
Also Read: Ladakh Facing Its Worst Water Crisis Ever: How It Can Effectively Tackle Climate Change
"Analysing 100 years of weather data, I found no real significant change in the amount of precipitation in Ladakh. What's changed, however, is that the region is receiving more rain and less snow. Even if it snows, it melts quickly within days due to a sharp rise in temp.
There's been a significant rise in temperature, which is mainly anthropogenic in nature. The highest maximum reported temperature in Leh in August up to 1980 was 34.2 degrees Celsius (1976).
In 2014, the highest recorded temperature in August rose to 35.4 degree Celsius (a full 1-degree C rise in temperature). Similarly, the lowest minimum recorded temperature in January up to 1980 was -28.3 degrees C (1899), but in January 2008 the minimum temperature dropped to -26.6 degrees C," says Sonam.
Having said that, fears that Ladakh is receiving more snowfall in the months of February and March instead of December and January is unfounded, claims Sonam.
"Climatologically, Ladakh used to get more snow in Feb-March than Dec. Jan. So, there's no shift in the amount of snowfall. What is happening is that today, whatever snow we get melts quickly. I think it is due to global warming. As per the Intergovernmental Panel on Climate Change (IPCC)'s predictions, we are observing frequent erratic weather in Ladakh. Sometimes, strong showers lead to flash flood and frequent glacial lake outburst floods (GLOFs)," says Sonam.
Ladakh is witnessing a frequent increase in extreme weather events occurring in a very short span of time leading to flash flood or prolonged dry spell like this winter.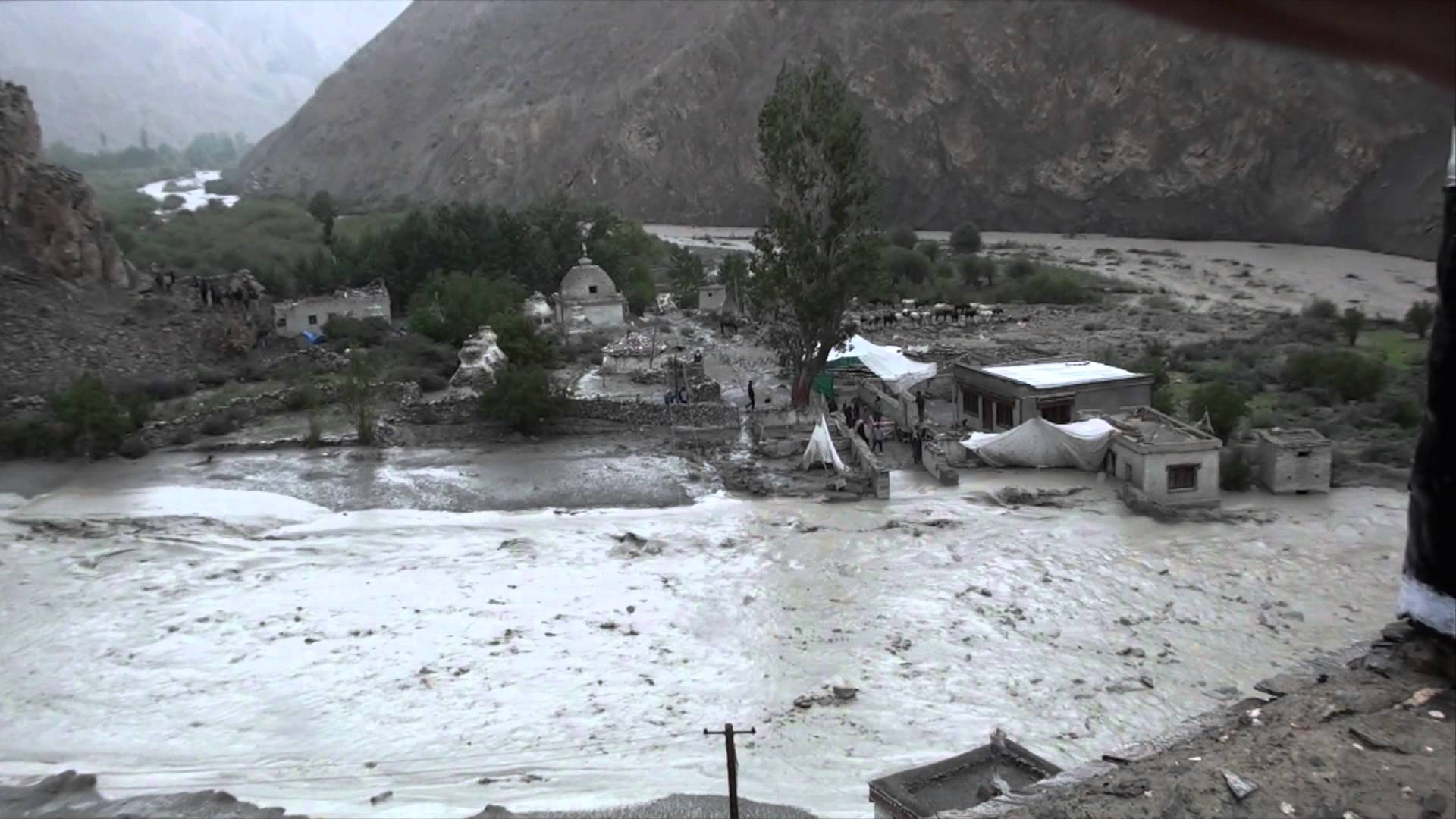 In a stunning development, Ladakh received only 1 cm of snow up to February 2018. Compare that with February 2017, when Ladakh received 30 cm of snow, prior to which the previous three years saw an average of 22 cm. No snow this has led to severe water scarcity in the region, negatively affecting the local tourist economy. Some climatologist attributes the lack of snowfall this year to a lack of active Western Disturbance.
The cloudburst in 2010 and subsequent devastating flash floods in Leh has left a deep imprint on the psyche of many Ladakhis. Did Sonam predict the 2010 flash floods?
"Frankly speaking, no. We were unable to predict that particular cloudburst, although we did issue a warning of heavy rainfall. But that was a general forecast, and not region specific. Nonetheless, the event and subsequent havoc it caused in the region left us with some real lessons.
We have made tremendous improvements in the modernisation of weather monitoring instruments, strengthened our weather observation capabilities, improved communication and hired more climatologists to better assess all the available data. Having said that, we still have a long way to go," says Sonam.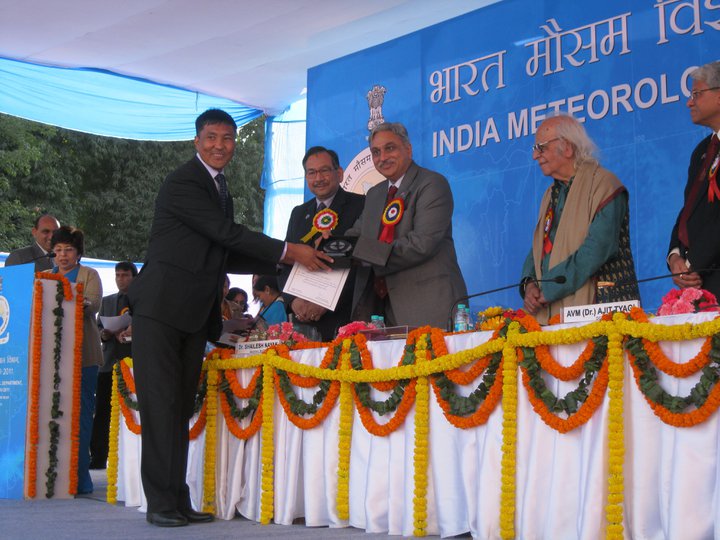 Considering the indelible imprint left behind by the 2010 cloudburst, any sustained period of rainfall is received with fears of a real disaster. These events often give way to fear-mongering and rumour, spreading panic amongst the people of Ladakh.
Using his profile on Facebook, Sonam seeks to dispel these rumours with a detailed explanation of why these rumours are false, and what the actual weather forecast is all about.
"We try to issue the best possible weather forecast, but honestly speaking it is very challenging to issue them with 100% accuracy mainly during the months between May and August, considering our unstable atmosphere.
Besides connecting people, social media is a very powerful information sharing & reception tool. It did help raise awareness levels among those interested as I remain very active on social media, especially during days of adverse weather knowing well that people need a reliable and authoritative information. It is our job to rise to the occasion," says Sonam.
(Edited By Vinayak Hegde)
Like this story? Or have something to share? Write to us: contact@thebetterindia.com, or connect with us on Facebook and Twitter.
We bring stories straight from the heart of India, to inspire millions and create a wave of impact. Our positive movement is growing bigger everyday, and we would love for you to join it.
Please contribute whatever you can, every little penny helps our team in bringing you more stories that support dreams and spread hope.
Tell Us More