India has a vast landscape full of opportunities for adrenaline junkies.
From the imposing mountains in the north to the pristine beaches in the south, and all the beautiful vistas in between, India is a treasure trove of different terrains and experiences. The country, with its diverse landscape, is an ideal breeding ground for adventure sport.
Adrenaline junkies too have been quick to identify some of the best places in India. Whether you love mountain biking, surfing or rock climbing, there is something in this country for everyone.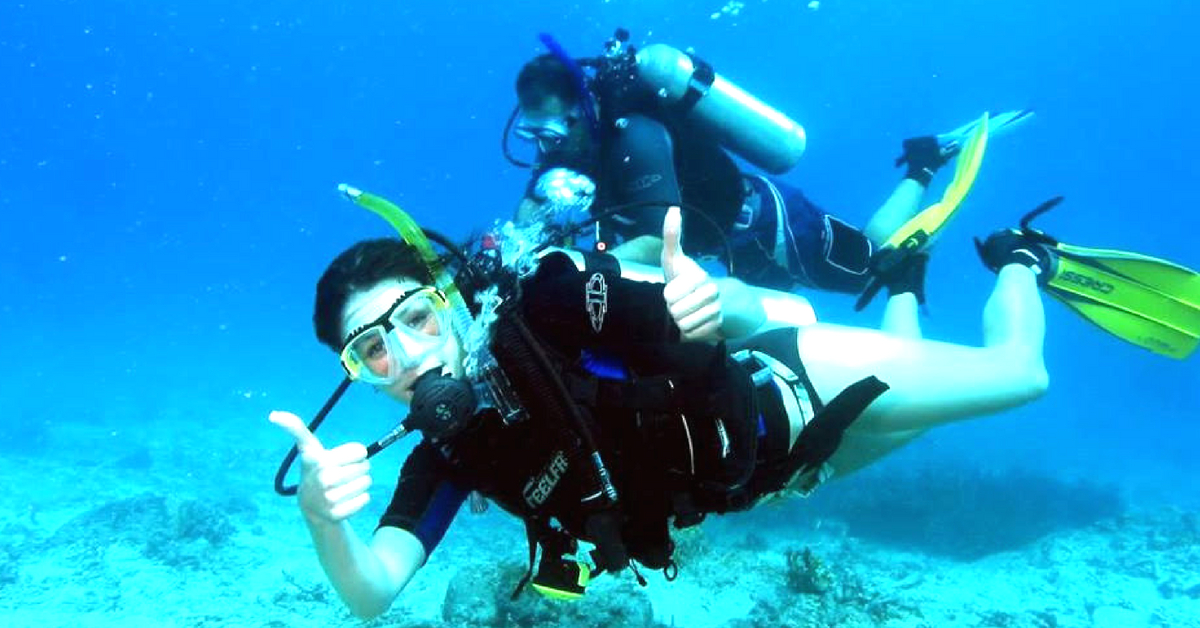 1. Mountain Biking:-
Nothing beats the thrill of grabbing the handlebars as you fly downhill, over terrain that resembles a giant cheese grater. Mountain biking is an all-time favourite, and the easiest way to get your adrenaline pumping!
In India, you can experience the thrill of mountain biking in many places, notably the Singalila ridge in West Bengal, or the Turahalli forests in Bengaluru. Another popular route riders love is the Sikkim trail. The route takes you through picturesque plantations and rugged landscapes.
And if you are among the brave, you can pedal through some of the toughest climatic conditions in the world. Bike your way from Pang to Rumtse with exquisite views on both sides.
Another fabulous place to bike your heart out is Manali, which offers all kinds of natural trails, sure to satiate all riders, whether they love challenging climbs, downhill runs or single tracks.
2. Scuba Diving:-
How would you like to play real-life National Geographic? Behold the most stunning coral reef formations and marine life forms in the waters around our country. Scuba pundits in India will all point towards the Andamans, but there are some lesser-known locations that aren't as prohibitively expensive. Like Netrani, in Karnataka. Not only are the waters here crystal clear, but the presence of abundant life forms makes it a great scuba experience.
Pondicherry is another popular location for getting underwater and exploring. There are quite a few diving schools in these locations, so you can get your PADI certification, and turn an adventure into a trip with a purpose!
3. Paragliding:-
Imagine soaring high above, amidst the clouds, looking down to see people as specs on the ground. Jumping off India's lofty peaks with a hang-glider is a lot of fun! For gliding enthusiasts, Stok Kangri, in Ladakh, is considered essential, because you get stunning views off the valleys below.
Himachal Pradesh is another spot for paragliding, as is Kamshet, in Maharashtra. The latter is just 45 km from Pune and is fast gaining popularity as the go-to destination for paragliding on the west coast.
For an exhilarating experience, visit Mussoorie, and take off near the famous lake, and fly till Dehradun, on a long glide. For those in Bengaluru, paragliding is close to home, in Nandi Hills. Just 65 km from the main city, Nandi Hills offers you the perfect chance to swoop low over those lush treetops.
4. White-water rafting:-
Hurtling through a white, frothing river while trying to maintain your balance on a raft can be quite fun! White-water rafting is best experienced in Arunachal Pradesh, a hidden paradise in North-East India, where you can challenge the waters of the Subansiri.
Or if you want to head east, visit the Nameri National Park in Assam, and indulge in some river rafting in the Brahmaputra River. The best time for visits is from October to February.
If you wish to hit the west coast, visit Goa, and raft in the Mhadei River, in a small village called Ustem in Valpoi, Sattari. Be sure to visit during the monsoon season, from June to September, when the river flows and the surroundings are lush green.
Another popular destination for a memorable experience is the Beas River in Kullu Valley which happens to have one of the most sought-after white-water rafting destinations in the country!
5. Surfing:-
Surfing has caught on in a big way in India, thanks to our massive coastline on both sides. There are loads of exquisite places in India to surf, with pristine beaches, crystal clear water and natural beauty on all sides. So, hit the waves at the popular surfing spots in India.
Kovalam Beach is at the top of that list, and apart from being a great surfing destination, it also has cheap accommodation. Another famous surf spot is Pondicherry. It has a typical beach break, ideal for surfing.
Gokarna, situated just north of Goa, has a gorgeous shoreline, with coconut trees and soft sand. The waves here are great, ideal for you to get on a board. Not too far away, is Goa, where there are plenty of opportunities for surfing enthusiasts. Go to Goa at the end of May, or the beginning of June, and find waves that are more than 10 feet tall!
6. Skiing:-
Yes, you can indeed ski in India! There are facilities that will offer you an unparalleled skiing experience in Kashmir. Gulmarg in the region receives the highest snowfall and has beautiful snowy meadows and large swathes of land–perfect for skiing enthusiasts.
Pahalgam is another small town located in Anantnag, Jammu and Kashmir. The place is best visited from December to March when the snow falls thick. Himachal Pradesh's Solang Nala is famous for conducting winter games, skiing included. There are tournaments and workshops that will teach you the basics of skiing. Another region in Himachal Pradesh is Auli, located around 250 kms from Rishikesh. The slopes, at an altitude of 2,500 to 3,000 m are ideal to start your skiing expeditions.
7. Skydiving:-
There are three different ways of doing this. Tandem skydiving is when you jump with an instructor. Static line jump is when you are connected to the aircraft with a cord. The parachute opens after three seconds with no action required. The final variety, accelerated free fall, has no instructor and no attachments, and requires serious training, before trying it.
In India, you can satiate your skydiving appetite at Mysuru, nestled in the base of the Chamundi Hills. In Gujarat, the Sports Authority of Gujarat and Indian Parachuting Federation host several skydiving camps in Deesa. Pondicherry also allows you to enjoy the spectacular landscape as you fall from the sky. The camps allow you to perform static line and tandem jumps.
And the best place in India to skydive? Reportedly, Aamby Valley in Maharashtra, which provides not only tandem jumps but stunning views of the landscape below.
8. Bungee Jumping:-
Extremely popular as it requires no prior training, bungee jumping, nevertheless, is one of the most thrilling experiences you will ever have.
Mohan Chatti Village, in Rishikesh, has been rated as one of the most preferred for bungee jumpers in India. Incidentally, it is the only place where bungee jumping can be done from a fixed cantilever platform, built over a rocky cliff which is 83 metres above ground level.
In Bengaluru, you can visit Ozone, where bungee jumping is conducted from a height of 80 feet, using a crane. In India's capital, Wanderlust provides the best experience. Crane jumps from 130 ft are on the menu here. If you like the view of the beach coming up at you, visit Goa to experience bungee jumping at Gravity Mode.
9. Rock Climbing:-
Ever since artificial rock faces started cropping up all over the country, the sport has caught on with people of all ages. However, nothing beats the charm of a natural rock face. Fortunately, India has many options for enthusiasts. Parvati Valley, in Himachal Pradesh, has many rocky outcrops, and those ensure climbing opportunities. Miyar Valley in the same region is an obvious choice for rock climbers. Popularly known as the 'Valley of the Flowers', it borders with Zanskar and Ladakh, another major region for trekking and climbing.
Shey Rock in Jammu and Kashmir is perfect for rock climbing in summers. The rock formations are unique and beautiful, good for both amateurs and professionals.
Last but not the least, Savanadurga, a picturesque hill around 33 kms west of Bengaluru, is considered one of the largest monolith hills in Asia. Ideal to go for a climb!
10. Caving:-
A quirky adventure activity, this will have you discovering cave systems, the wilder the better! Known as spelunking in the USA, it will introduce you to a dark and murky world, with mud and rocks for company.
One of the best caving tours in India has to be in Meghalaya, with 1,000 caves dotting the state. Many are unexplored, and even more are inaccessible. Krem Umthloo is one of the smaller caves which is ideal for beginners, while Krem Liat Prah, one of the longest caves in India, is also situated here.
---
You may also like:- 5 Lesser Known Tourist Destinations In India: Have You Visited Any Of These?
---
In Karnataka, Anthargange has some mind-blowing cave formations. You need to trek through a tricky path, full of broken rocks. Once you arrive, you may have to crawl into the cave site. The cave's volcanic rock formation is truly a sight to behold. Go back to the times of early humans when you go caving!
So what are you waiting for? Find your sport and get going!
(Edited by Shruti Singhal)
Like this story? Or have something to share? Write to us: contact@thebetterindia.com, or connect with us on Facebook and Twitter.