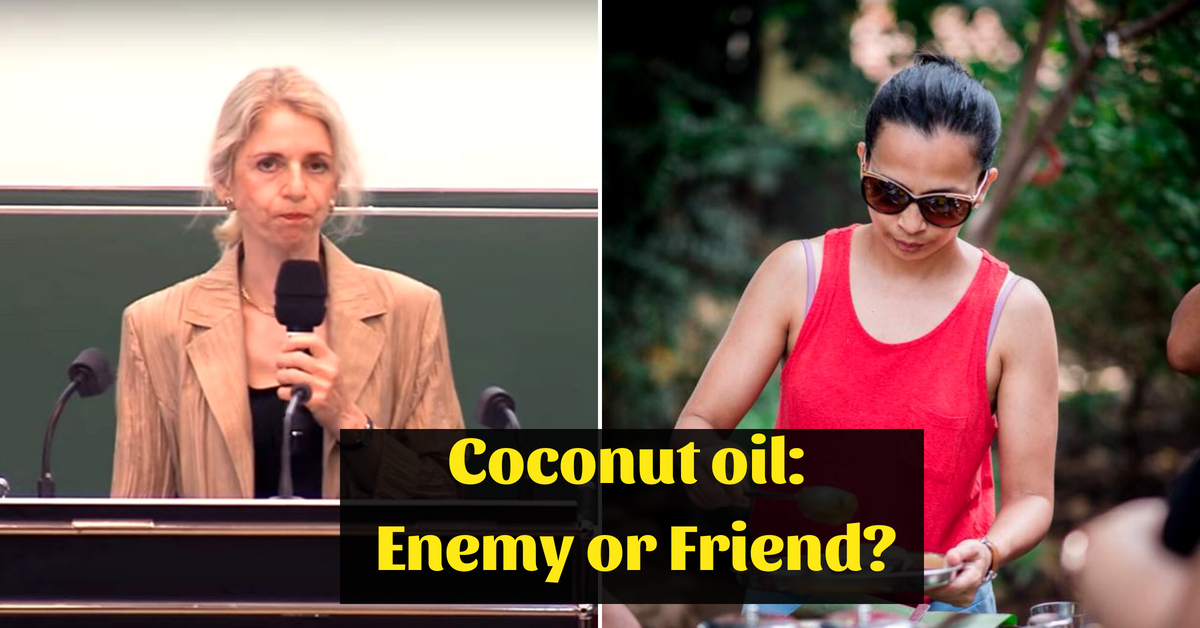 "The question to ask is, is it naturally rich in fat? If yes, have it bindass"
"Coconut oil is pure poison," said Harvard professor Karin Michels in her lecture at the University of Freiburg, Germany, adding, "I can only warn you urgently about coconut oil. This is one of the worst foods you can eat."
Indians, who have used coconut since centuries—it is a kitchen staple, and is also used by many to keep their hair and skin healthy (no one will ever say no to a coconut oil champi)—have found this video to be everything from ridiculous to infuriating.
Last year, The American Heart Association (AHA) had released a report attacking coconut oil. In an interview published in the blog run by Juggernaut Books, Rujuta Diwekar, a renowned nutritionist from India had patiently responded to the claims made by the report and broken down their arguments.
In light of the raging debate that the video has triggered, Rujuta's response to the report is in the news and as the claims made by AHA and the professor are comparable, here's why Michel's statements are neither entirely true nor applicable to Indians.
Michels argues that coconut oil has large proportions of saturated fat, which is known to raise Low-Density Lipoprotein (LDL) cholesterol levels in our body.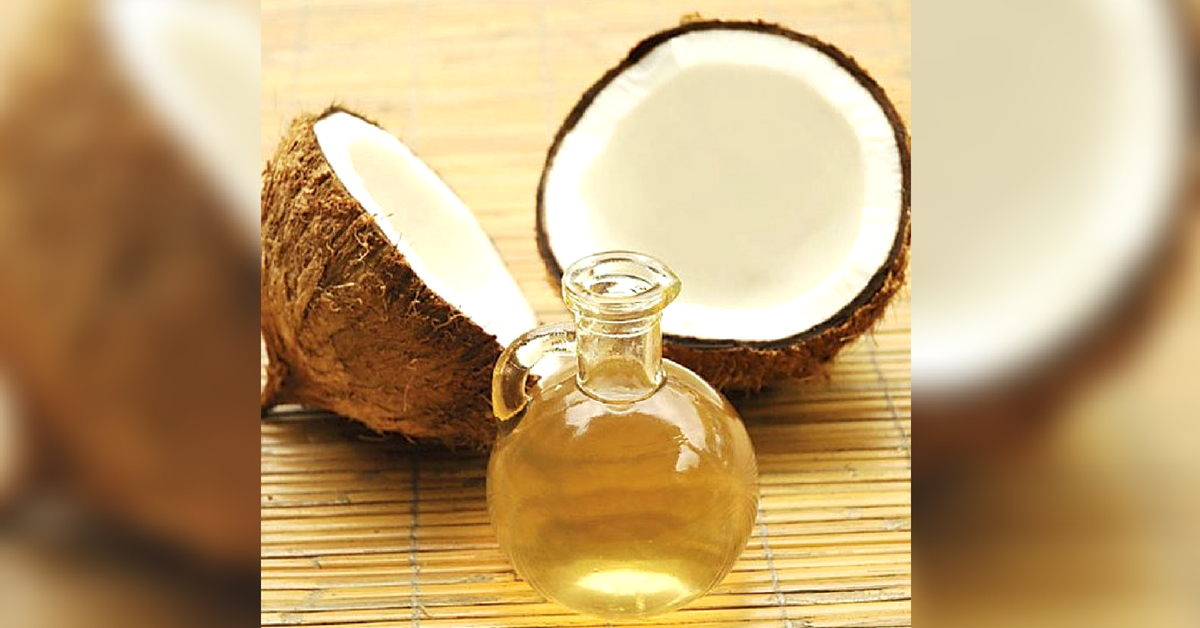 Rujuta explains, "[LDL is] a molecule that does many functions in the body, including transporting of fats. And using cholesterol levels as a surrogate measure for assessing the risk to heart disease has been questioned and widely debated. There is clear evidence to prove that cholesterol is not the bad guy it is made out to be."
Rujuta also explains that while the study highlights how coconut oil reacts to LDL, it doesn't look at its reaction to High-Density Lipoprotein (HDL).
Speaking about the depth of Michel's study, Rujuta says, "They didn't look at what it did to HDL, another cholesterol molecule which has cardioprotective properties. If they did, they would want to go back on their words. And I suspect they will. It's a matter of time.
The science on saturated fat and how it is not a risk factor for heart diseases is out there. Now it's only about not staying blind to hardcore evidence."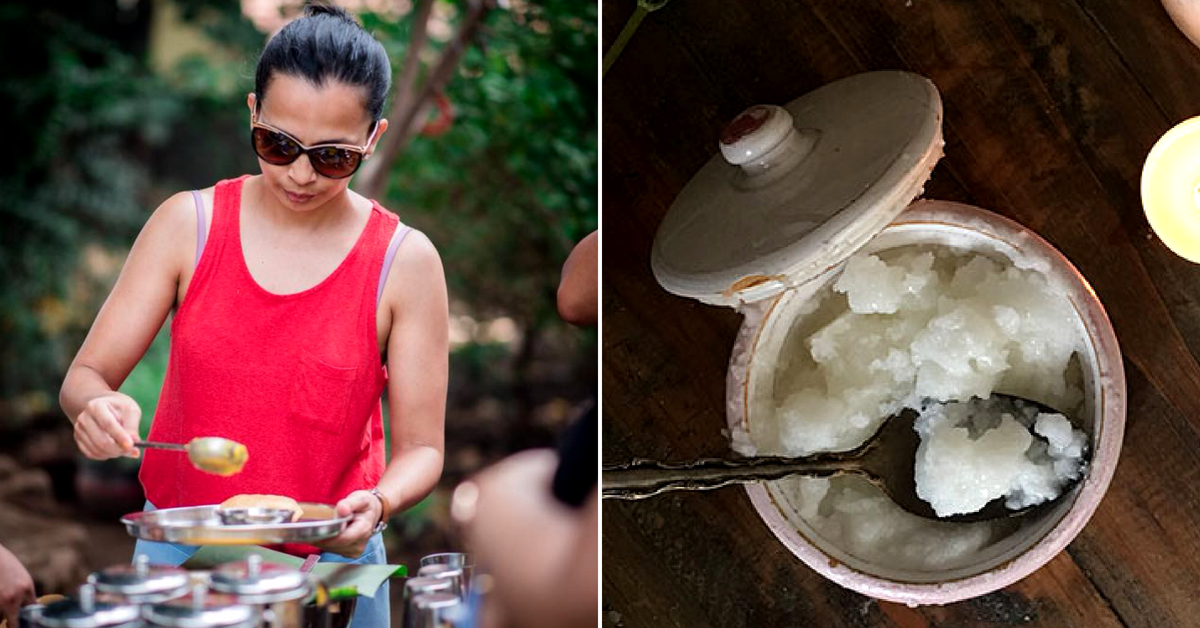 Naturally occurring fats, even saturated fats cannot be blindly labelled as harmful, especially by studies that are too focused on one aspect of the nutrients rather than the whole. It is like saying long exposure to sunlight makes your skin tanned.
"The question to ask is, is it naturally rich in fat? If yes, have it bindass," says the nutritionist, adding that "Don't leave out the yolk or process the milk to make it low in fat. Processing naturally fat food to turn it into low on fat is the bad thing. There's much more to coconut than just one type of fat. In India. we use it in all forms from tender to dry coconut from biryani to laddoos…"
Indians have used coconut and its oil for generations, and have lived healthy and long lives.
If the oil was as harmful as the study claims it to be, perhaps our ancestors would have stopped using it altogether?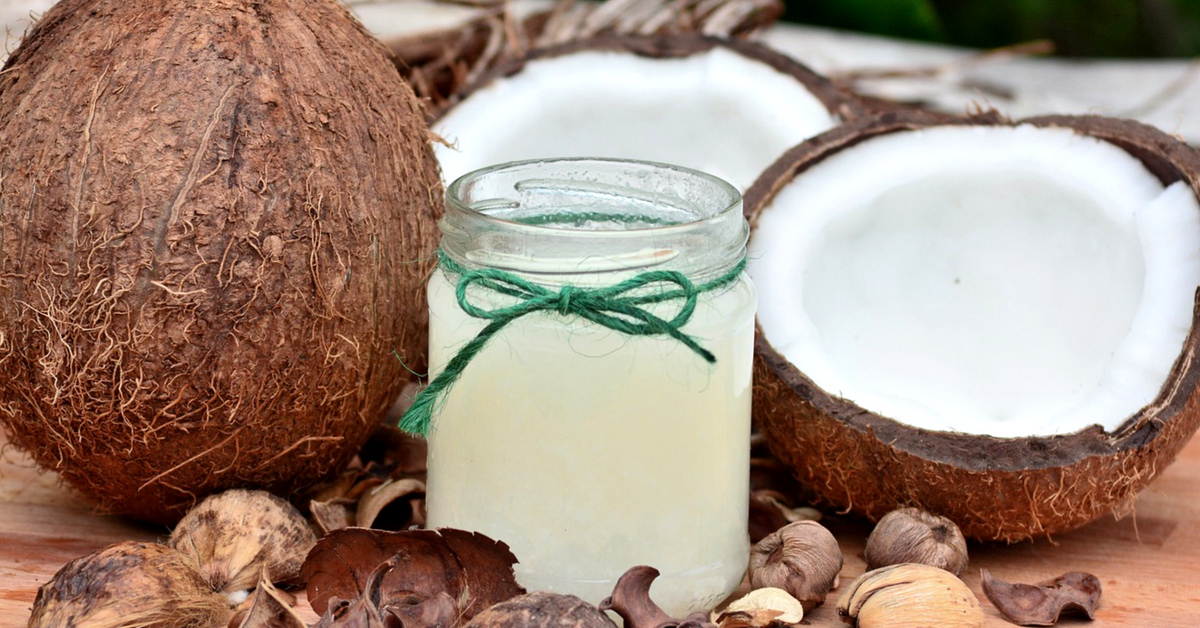 In a Facebook post, where she posts the link to the Juggernaut interview, Rujuta mentions a golden rule—if a food item has been consumed in a region for ages and has multiple and varied uses, it is a superfood.
---
You may also like: Keto, Paleo, & Atkins: A Nutritionist Debunks Myths About Fad Diet Plans!
---
"It is really about preserving our common sense here. Add regular full-fat milk to your coffee or chai and enjoy the coconut in the multiple ways we have known it. Keep your end of the bargain at all times, but don't give in to western fears and also don't buy their fads. Focus on enjoying the chai with the bhajiya because soon normal rains may be extinct and pray for that and farmer well-being while you are at it. Our global outlook should not divorce us from our roots or local issues," explains Rujuta.
Twitter has gone into a frenzy after the lecture, and here are some reactions, not just from India but from across the globe, that argue with Michel's study.
Then how come those who consumed coconut oil in Asia survive?
South India, especially Kerala and Tamil Nadu are high in the consumption of the same. https://t.co/QiNrrywh8C

— JohnPaulJose (@popfornews) August 22, 2018
Just saying that we've been using coconut oil in our food and hair for centuries. My 60 year old aunt looks 30 and no one needs hair extensions. https://t.co/eKTJe9kjMP

— Megha Mohan (@meghamohan) August 23, 2018
Right now Malayalees everywhere are busy, but we will get back to Harvard on this ridiculous coconut oil is poison claim.

— Shruthi (@shruthipady) August 23, 2018
We've always used coconut oil in moderation. The west took it to extremes and started putting it in everything and basically overdoing it, as they do with all fads. Indian wisdom has always told us that ANYTHING in excess is poison.

— Madhu (@madhu_gopalan) August 23, 2018
Harvard Professor Karin Michels says #CoconutOil is "pure poison". So how come societies who cook with it aren't extinct?
I use it regularly and my health is excellent. Oils used by the food industries are the real dangers. The type of saturated fat in coconut oil is beneficial. https://t.co/aBBrhIodkB

— KABIR BEDI (@iKabirBedi) August 23, 2018
(Edited by Gayatri Mishra)
Feature image sources: Karin Michels: YouTube. Quote: Juggernaut.
Like this story? Or have something to share?
Write to us: contact@thebetterindia.com
Connect with us on Facebook and Twitter.
We bring stories straight from the heart of India, to inspire millions and create a wave of impact. Our positive movement is growing bigger everyday, and we would love for you to join it.
Please contribute whatever you can, every little penny helps our team in bringing you more stories that support dreams and spread hope.