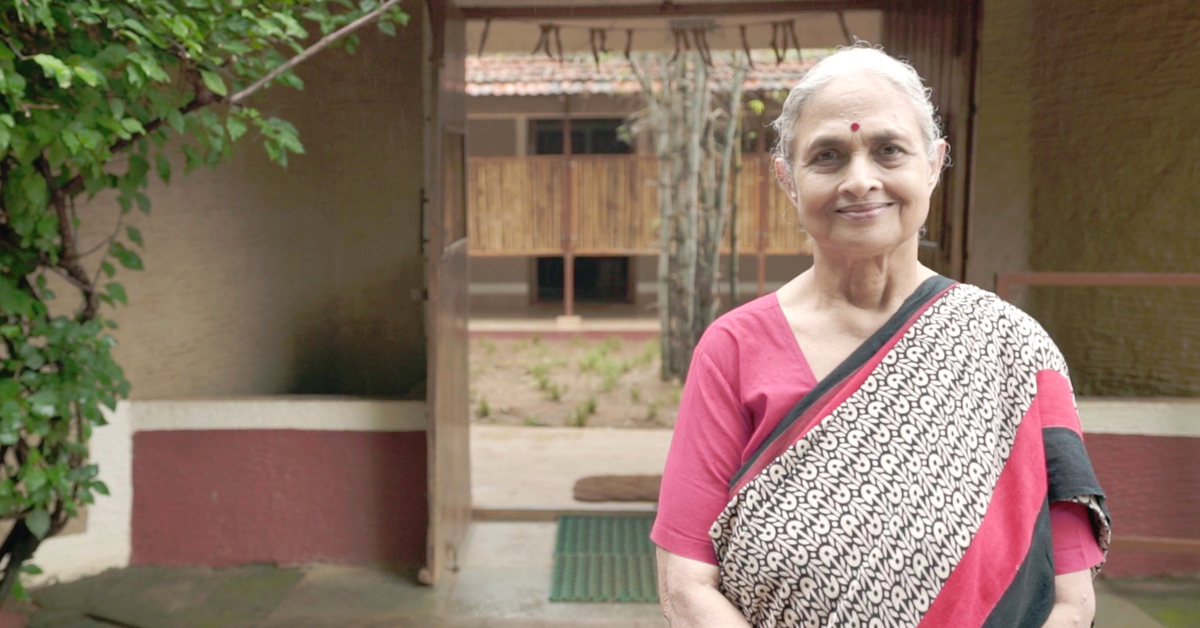 It's been 30 years since Dr Rani Bang and her husband, Dr Abhay Bang, dedicated their lives to the social and educational upliftment of the lowest of the low, in Maharashtra's tribal district of Gadchiroli.
---
This article has been powered by MG Motor India
---
Dr Rani Bang's first encounter with the troublesome health education and care in rural India happened in 1978 in the village of Kanhapur, in Maharashtra's Wardha district, when a widowed landless labourer's two-year-old daughter died in front of her eyes.
The woman, Rai-bai Dabole, had come to the gynaecologist to seek treatment for her infant daughter for gastroenteritis and pneumonia. Looking at the severely dehydrated child, Dr Bang had told Rai-bai to take her to the nearest hospital. Rai-bai didn't.
Two days later, when Dr Bang arrived at the clinic, the same infant was gasping for breath in the arms of her five-year-old sister and died right there before her eyes.
Dr Bang was furious when she found out that Rai-bai had gone to the fields. But Rai-bai had meekly said, "I am a widow. I manage to light my 'chulha' (stove) at night with my earnings from working as a daily wage labourer. If I take this child to the hospital, who will earn for the day's food? I have an older son of thirteen years and a girl of eight. I couldn't let my other children go hungry at the cost of saving this one. If I feed the older children, they will grow up and help me ease my difficulties."
It was Dr Bang's first lesson that healthcare was not merely about medicine and healing, but also about being sensitive to one's patients.
It had a great impact on her life.
Cut to 2018; it's been 30 years since Dr Rani Bang and her husband, Dr Abhay Bang, dedicated their lives to the social and educational upliftment of the lowest of the low, in Maharashtra's tribal district of Gadchiroli.
The Padma Shri winning couple returned from the United States to serve their Karmabhoomi, set up a grassroots health organisation, SEARCH (Society for Education, Action & Research in Community Health), in 1986. It was their extensive health surveys in the villages that helped them discover that 92% of women in these villages had gynaecological disorders, a majority of which were STD-related.
Dr Rani was, in fact, the only gynaecologist in the district when she started working there. She did the first cesarean surgery in the area.
Their ground-breaking research on how pneumonia and not diarrhoea, was the principal cause of under-five mortality shook the World Health Organisation and made it change its drug manufacture strategy. Their papers were published in the internationally acclaimed journal, Lancet, which honoured them as "the pioneers of healthcare in rural India".
In a bid to work out solutions in collaboration with the villagers, Dr Rani and her husband, set up Shodh-gram, 17 kms from Gadchiroli, on a 13-acre plot in 1993.
---
Join in on Dr Rani's journey and show her your support.
Unable to view the above button? Click here
---
Apart from their renowned, cost-effective Home-Based Newborn Care Programme, the couple has been giving rigorous training to women/dais in villages. This includes examining expectant mothers, diagnosing their health, alerting experts in case of any concerns, and administering basic medicines to the mother and the newborn child. These women termed as 'arogyadoot', which means, 'health warrior', are also trained to administer injections to newborns.
Today, Shodh-gram not only houses the Ma Danteshwati Hospital, but also a temple for the tribal deity to make it more tribal-friendly. It is their home, research campus, and the quarters for their voluntary organisation, SEARCH.
The 13-acre plot is always bustling with activity. It also has a de-addiction centre, a farming patch to train tribal youth and a programme that imparts sex-education to school kids.
It could have been easy for the Bangs to live a comfortable life but they decided to return to their country and work for the poorest of the poor. It is indeed visionary medical professionals like them that drive India into the future.
---
This campaign is supported by UN Women India
---
(Edited by Shruti Singhal)
Like this story? Or have something to share? Write to us: contact@thebetterindia.com, or connect with us on Facebook and Twitter.
NEW: Click here to get positive news on WhatsApp!