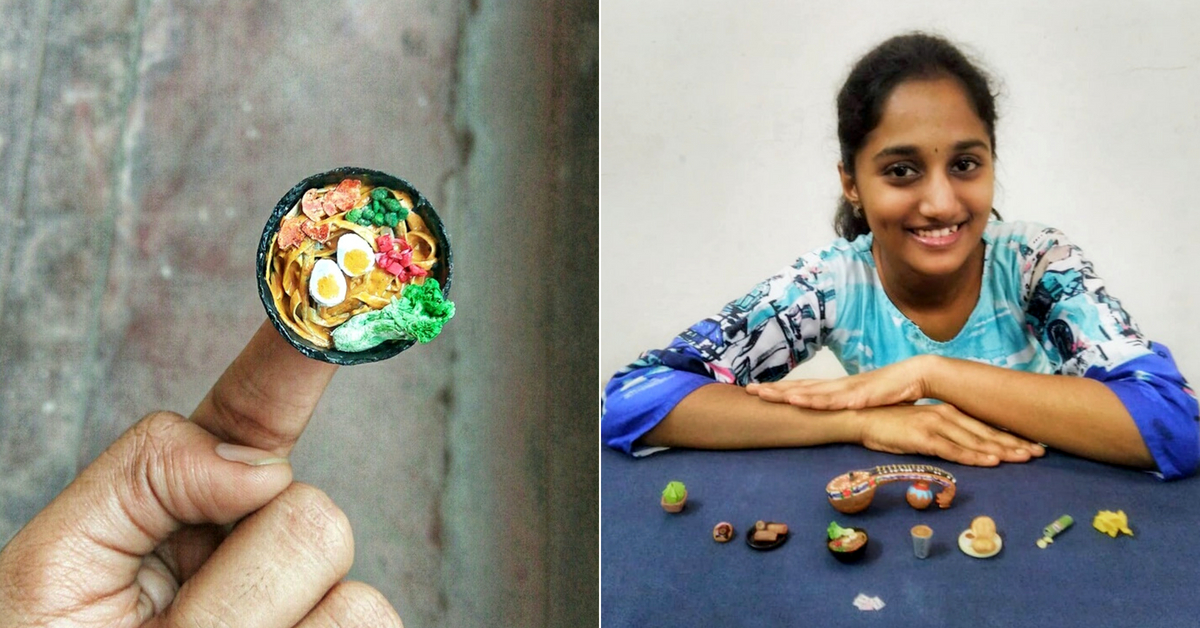 Using only glue, scissors, tweezers and of course, various forms and grades of paper, Oorjitha Dogiparthi's miniatures incorporates craft methods like quilling and origami that range from simple to really complex and intricate works.
A simple origami boat that Chennai girl, Oorjitha Dogiparthi, crafted when she was barely four years old, was the beginning of a lifelong fascination with the medium of paper artistry.
Today, the 22-year-old's handiwork is famous all over Instagram under the handle, Oorugami, and the miniature works crafted by her—food dishes and everyday objects in particular—are winning hearts across the Internet.
Miniatures and particularly, food miniatures are a rage these days but what makes Oorjitha's unique works stand out amidst the rest is the fact that she only uses paper, unlike other people who create miniatures using polymer clay, which is not readily available in India.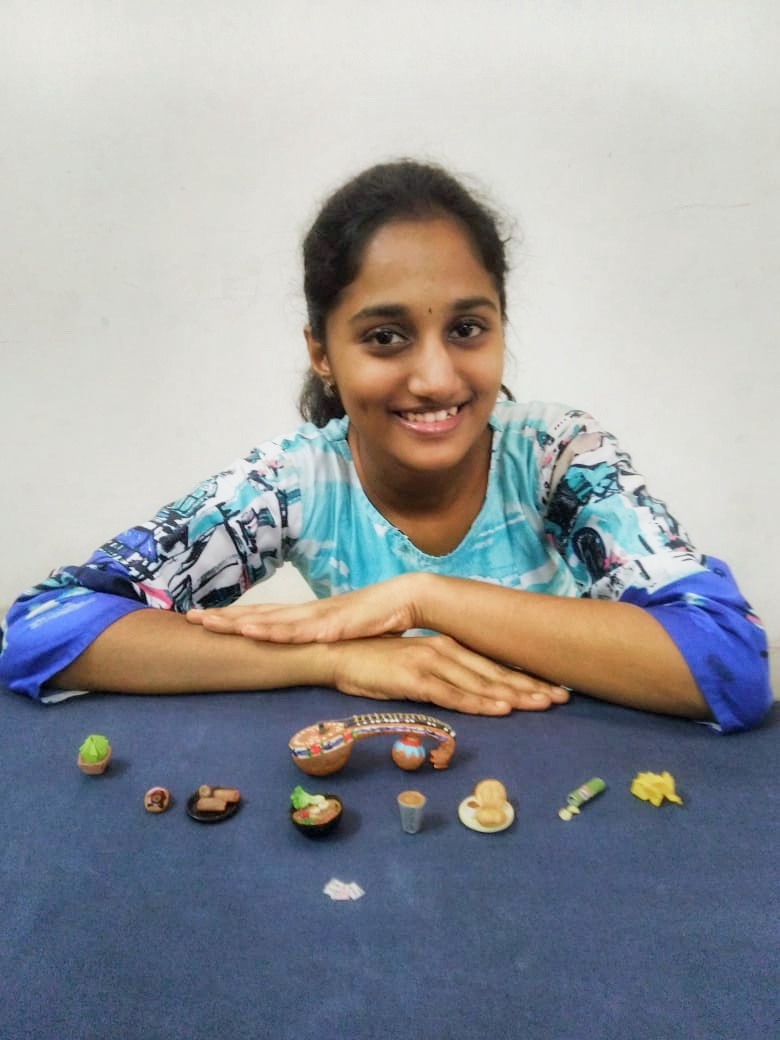 Speaking to The Better India, the self-taught artist says, "It was my mother who taught me how to make a boat when I was really small, but that was the starting point. First fascination, and then, the love for paper, led me to learn and experiment with all forms of paper-based craft as well as other forms too. When people would say, 'it's just paper,' I would, on the other hand, say 'it's paper!' There is nothing one can't do with this versatile medium if they put their heart and soul to it."
Oorjitha has a postgraduate degree in Food Chemistry and Food Processing from Loyola College and began to seriously focus on making miniatures only six years ago, and there has been no looking back for her since. Having graduated this April, she is currently taking a break to focus on this pursuit.
"Juggling between studies and paper craft during my undergraduate days was very hectic. But I loved to make these and push my limits by trying new things every other day, because of which, I could always find the time. It was when I started posting pictures of my work online that friends and family members started showing interest to buy my work," she remembers.
One of the first miniatures Oorjitha had attempted and successfully made was—any guesses?
Well, like a true Chennaite, she made a plate of 'Idli Vada Sambar!'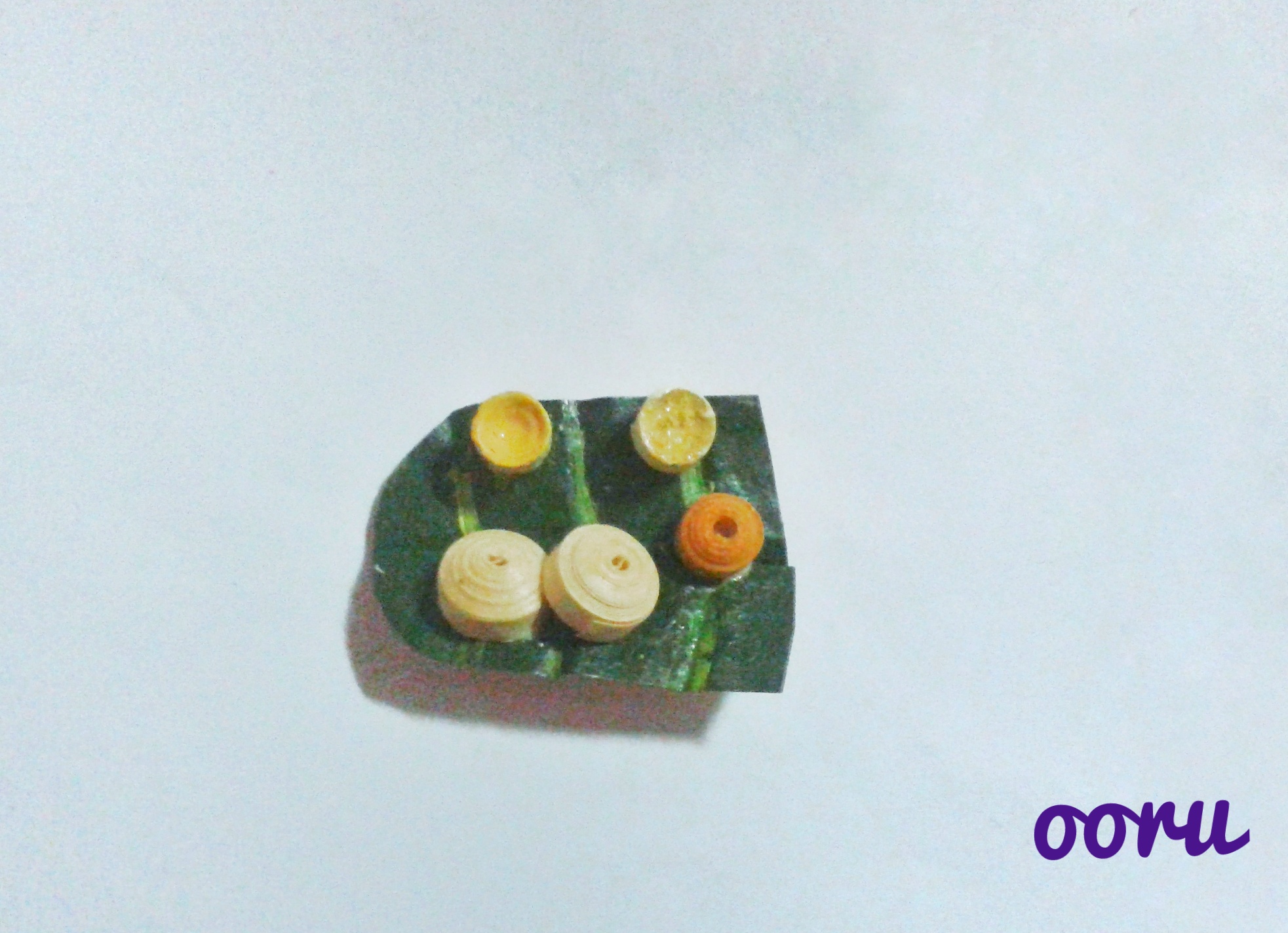 Using only glue, scissors, tweezers and of course, various forms and grades of paper, Oorjitha's miniatures incorporate craft methods like quilling and origami that range from simple to really complex and intricate works.
Although Oorjitha makes it sound like making these miniatures is a piece of cake, we are sure that hours of conceptualisation, experimentation and hard work goes behind their creation.
"It's purely a passion pursuit, and I don't think I'll ever get over paper or make things out of paper. Miniatures are amazing that way. They push one's creativity to the other extent and since I love to try new things—be it food or daily objects—trying until I get what I intend to make is like a fun challenge," Oorjitha happily states.
As for the drool-inducing food miniatures that she makes, all the pieces include dishes that she personally likes or has tried recently.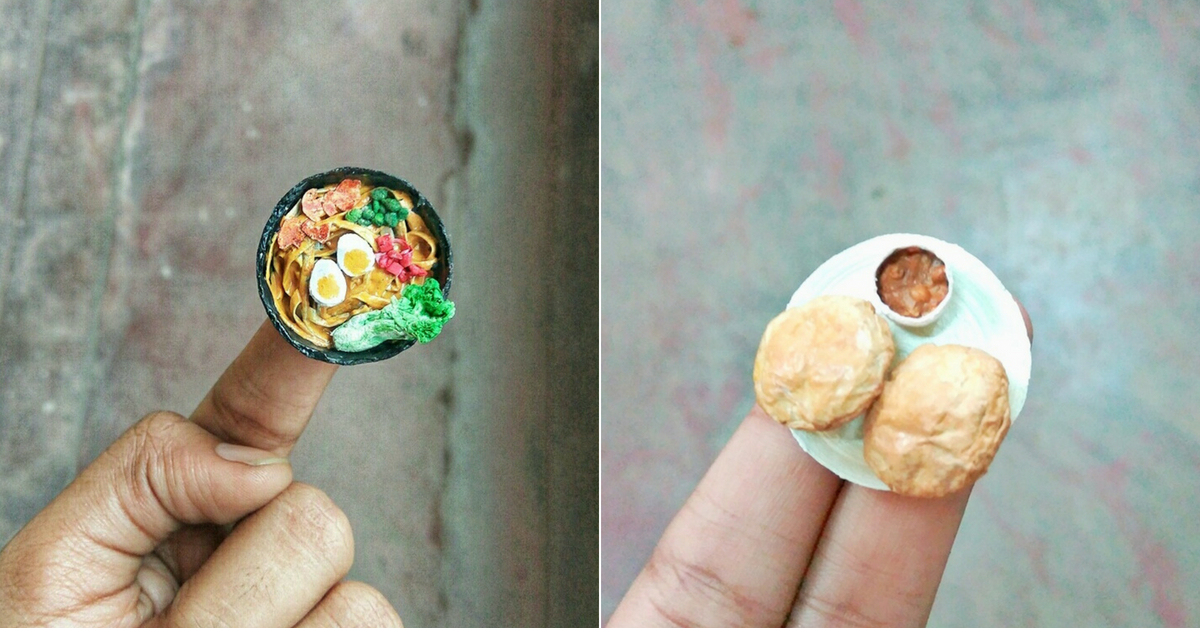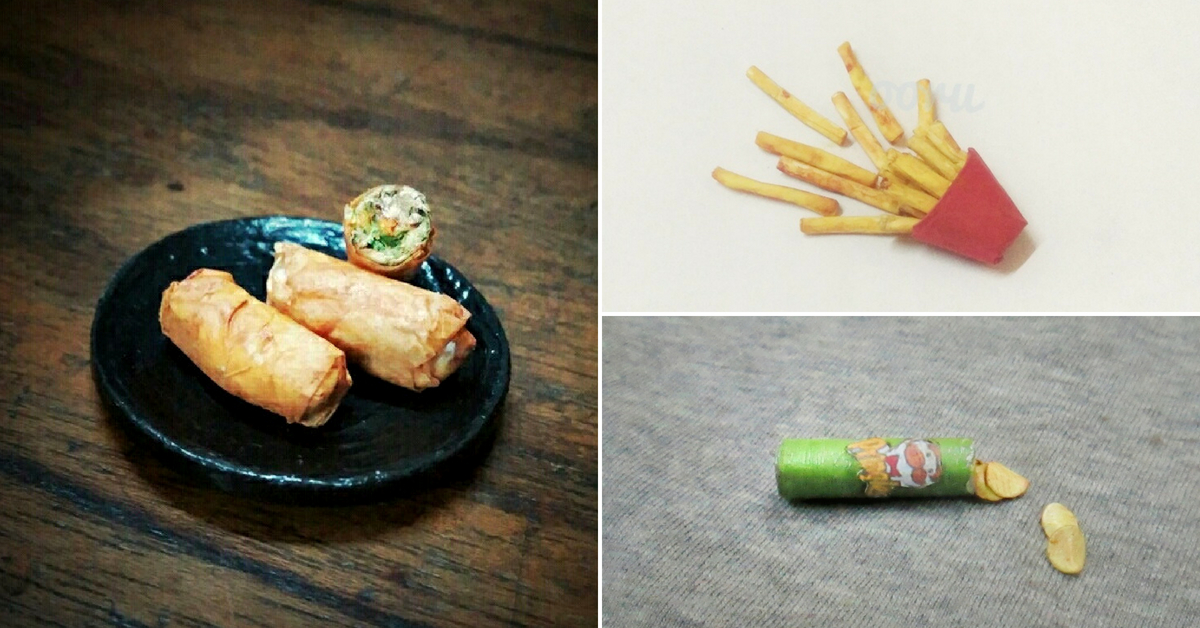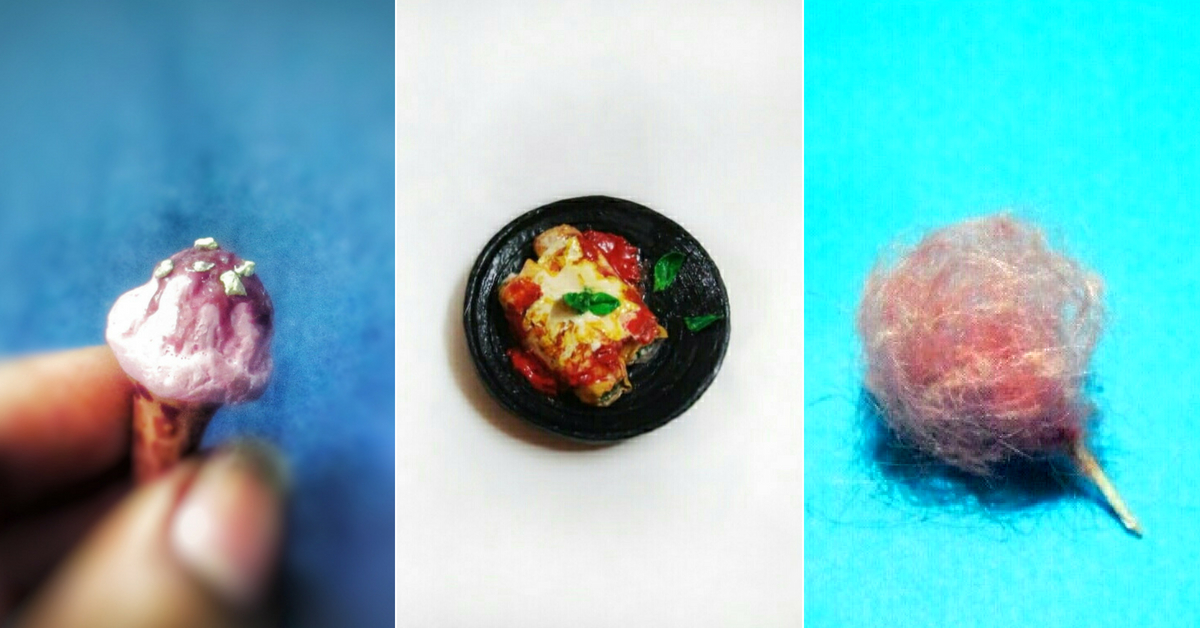 Also, Oorjitha lets us know that when it comes to placing orders, she likes to allow people to choose what they want or add custom details to her works. "This makes it a collaborative work, giving people the opportunity of being part of the process. It makes everyone happy!" she says.
Although Oorjitha plans to pursue a PhD eventually, at present, she wants to dedicate all of her time and skills towards miniatures, and we couldn't be happier. You should look at the precision and detail in each of her works.
If that doesn't blow away your mind, we don't know what will!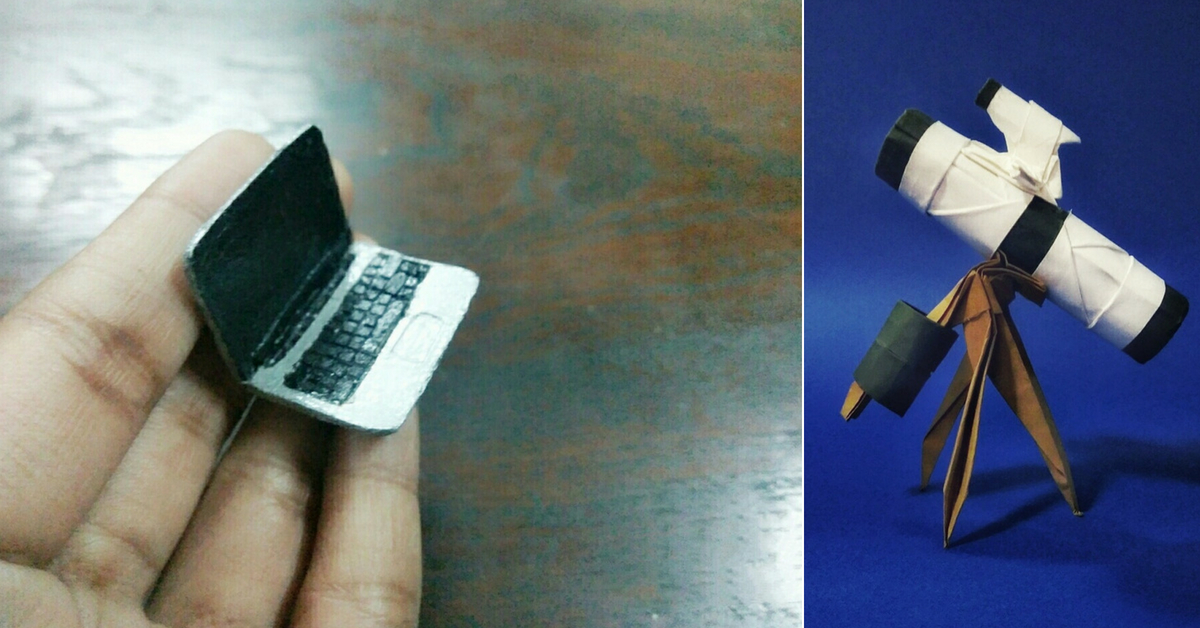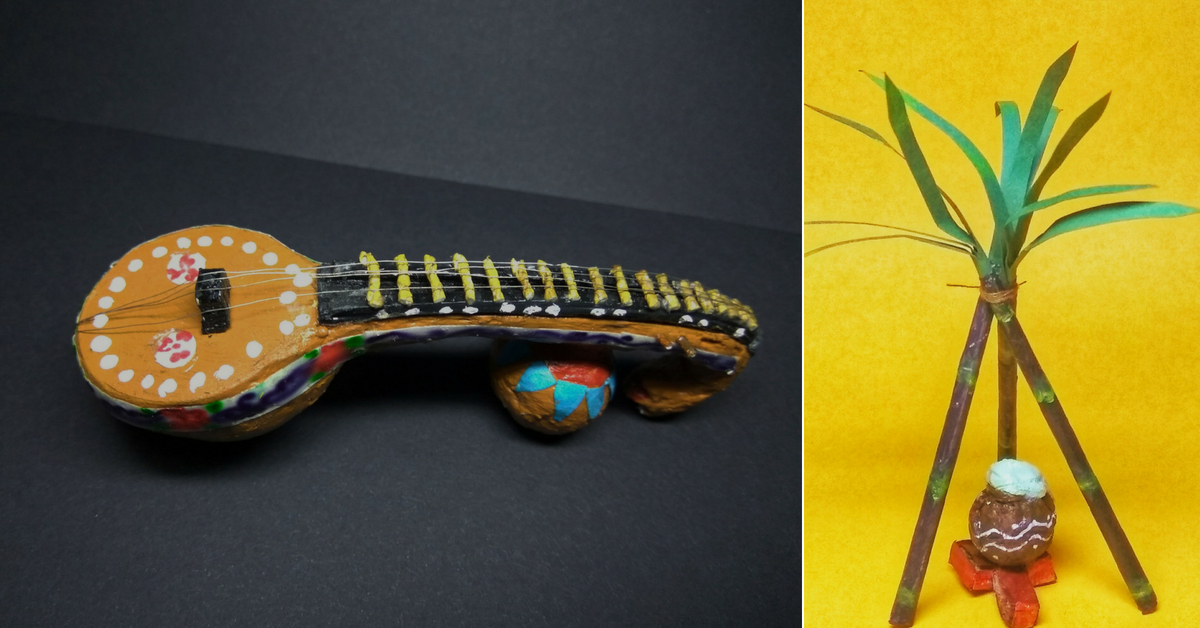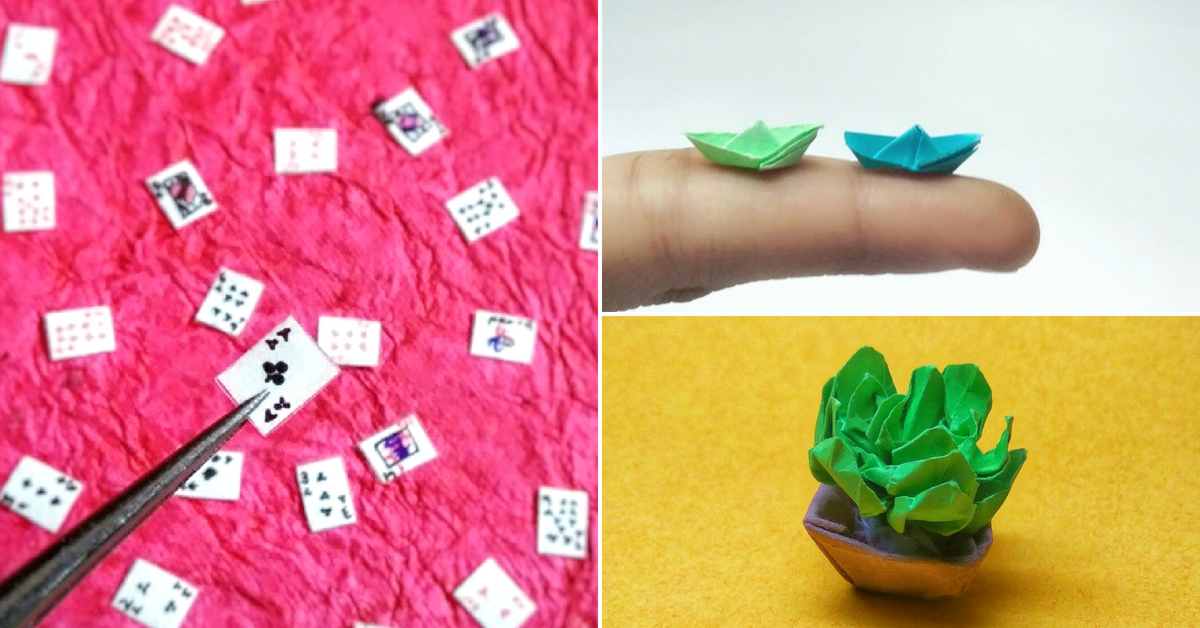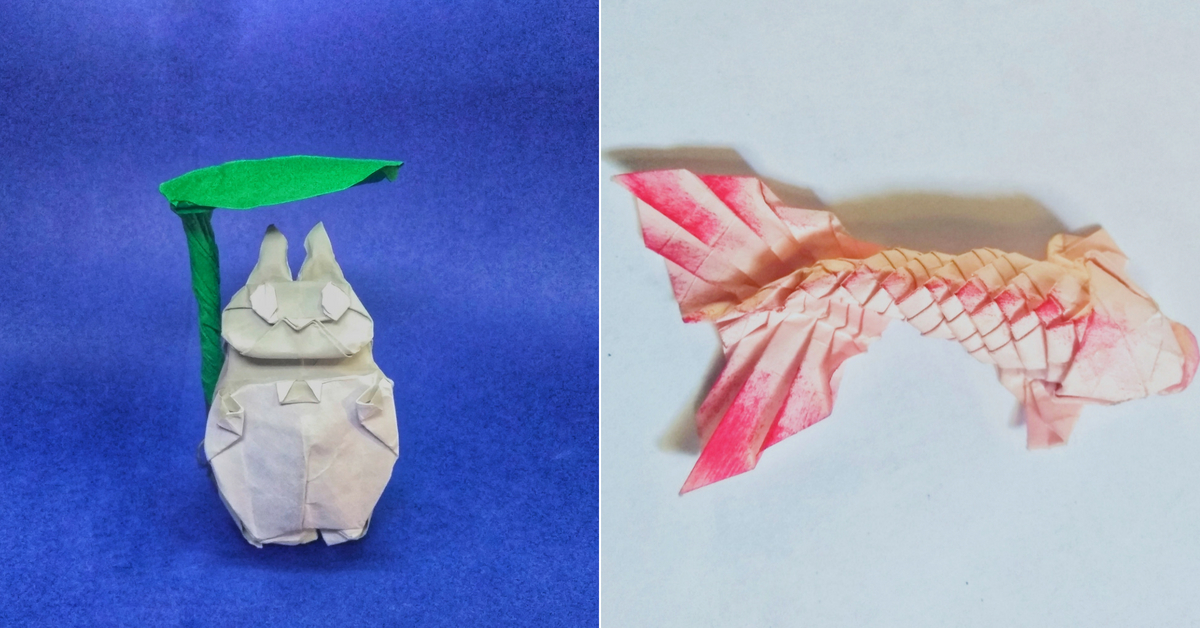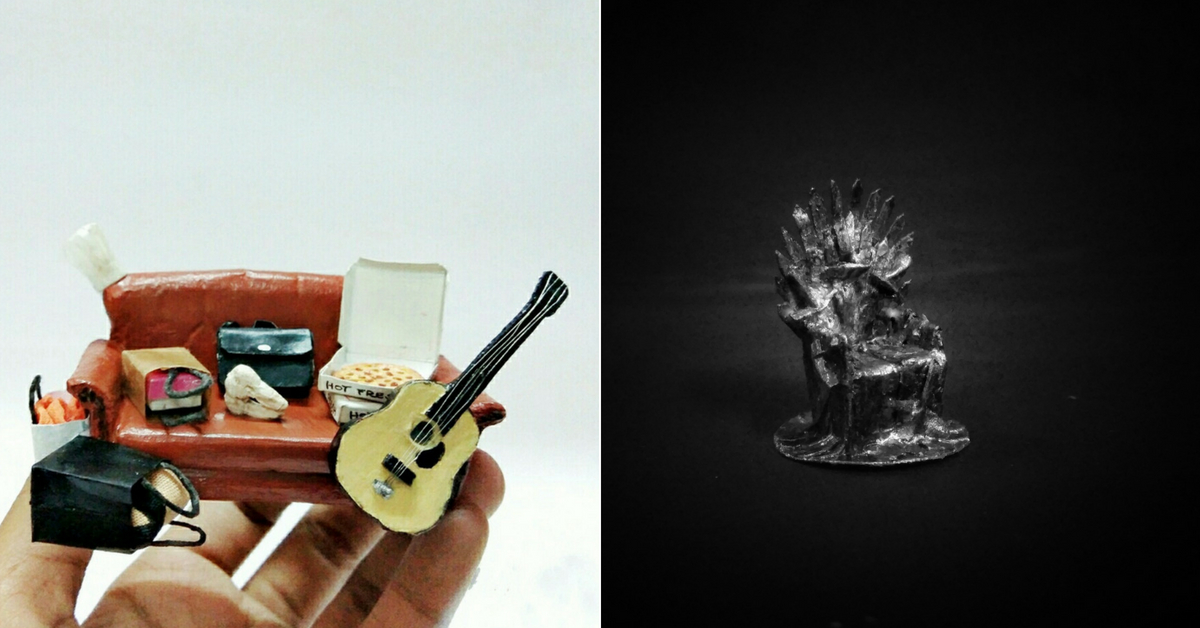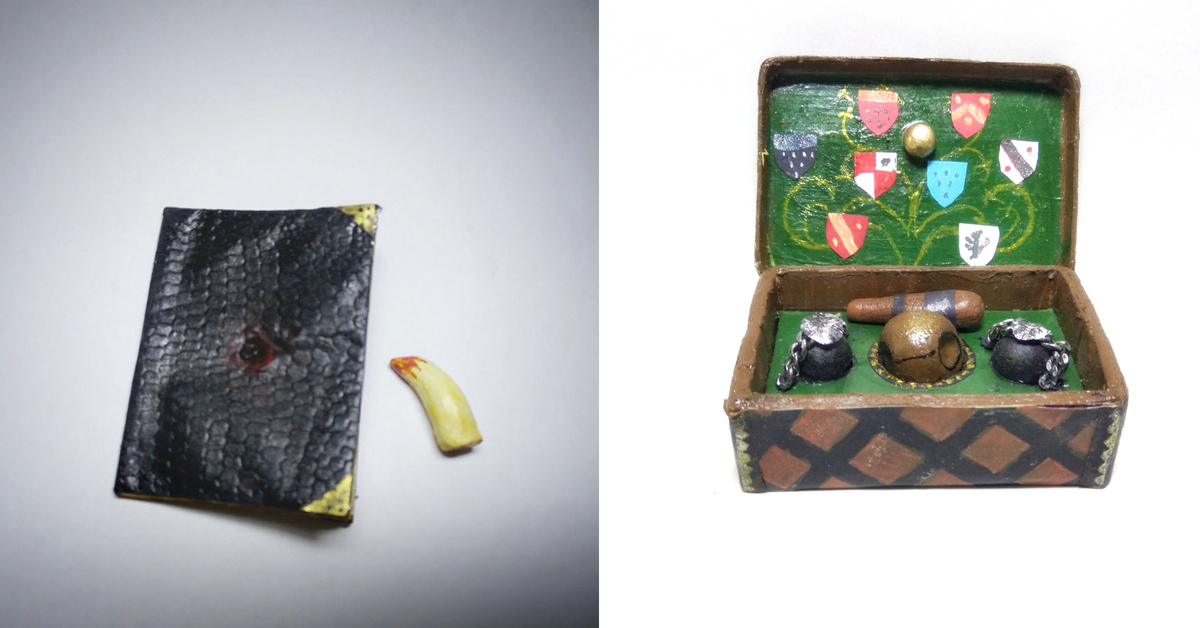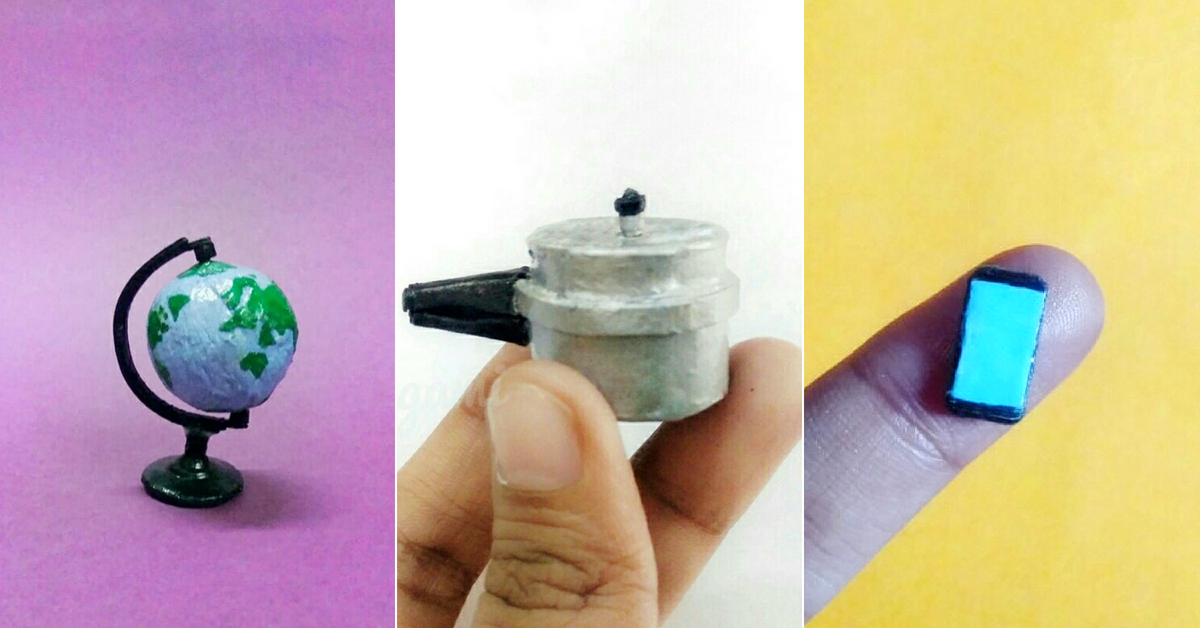 Impressed with Oorjitha's works? You can place orders for your own customised miniatures on her Instagram handle, Oorugami, which is quite an impressive play on the word 'origami' and her own name!
---
You may also like: From Biriyani to Appam, This Artist's Miniature Dishes Will Make You Hungry!
---
You can follow Oorjitha and see her fantastic range of miniatures and other paper craftworks here.
(Edited by Gayatri Mishra)
Like this story? Or have something to share?
Write to us: contact@thebetterindia.com
Connect with us on Facebook and Twitter.