Abu Dhabi-based Dr Shamsheer Vayalil is the Chairman of VPS Healthcare and an active philanthropist.
As per a report in Moneycontrol, over one million people are now sheltered in 3,274 relief camps in Kerala, and the death toll has risen to nearly 400.
As relief efforts for the Kerala floods continue, estimates of the loss that the state has faced are indeed mind-boggling. According to India Infoline, around Rs 10,000 crores worth property has been damaged, and the real extent of the loss shall be evident once inaccessible areas are no longer waterlogged.
In what is the largest individual contribution so far, Dr Shamsheer Vayalil, an NRI billionaire and the Chairman of Abu Dhabi-headquartered VPS Healthcare, has decided to donate Rs 50 crore for the relief of Kerala's flood victims, reports the Times of India. VPS is a leading player in the region's healthcare sector, with 22 hospitals and 125 medical centres across the Middle East, India and Europe.
Dr Vayalil has a net worth of US$ 1.7 billion and is part of the 'Giving Pledge' initiative started by Bill Gates and Warren Buffet in 2010. This initiative commits wealthy people to give away half of their wealth to charity.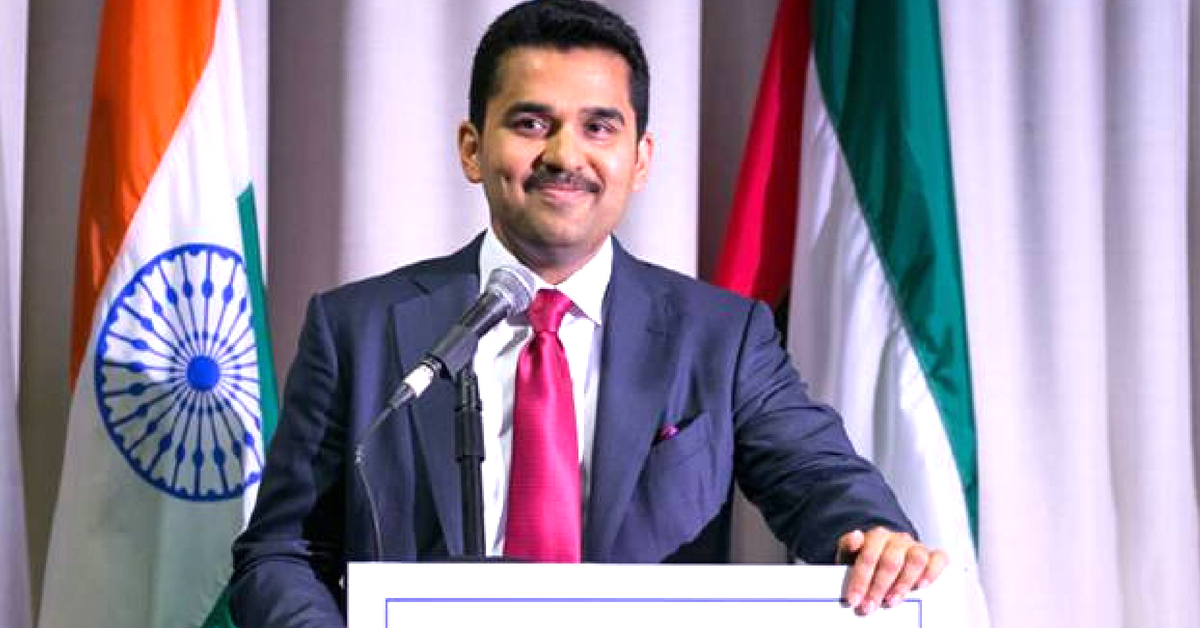 In an emotional statement to the Times of India, Vayalil said, "This is a very difficult time for Kerala. The state has been suffering from abnormally high rains and floods for almost a month now. Keralites are pulling together all their resources to fight this natural calamity, and we believe it is our duty to join them. Hence, I will donate Rs 50 crore to help the flood victims across the state. This is for housing, health care and the educational needs of the flood victims and this project will be my immediate priority. It is the occasion of venerable Eid and also that of an auspicious Onam—all the more reasons to take this decision for alleviating the sorrow of Kerala."
---
GiveIndia and The Better India have come together to help Rebuild Kerala by supporting 41,000 affected families. You too can be a part of this movement and help us raise funds for the NGOs working to rehabilitate these families. If all of us come together with a small monthly contribution, we can make a real and meaningful difference in helping restore normalcy to those who need our help the most.
Unable to view the above button? Click here
---
Vayalil plans to provide solutions for housing, health care and education by setting up a project, which will be monitored by a committee of eminent personalities. It aims to rebuild homes, pitch in with healthcare and restore schools in the flood-hit areas.
Help from Vayalil's current residence has also been there for Kerala. According to the Chief Minister Pinarayi Vijayan in the Indian Express, the UAE will be making a contribution of Rs 700 crore to the Kerala Flood Relief Fund.
Sheikh Mohammed bin Rashid Al Maktoum, the Vice President and Prime Minister of the United Arab Emirates (UAE), and the Ruler of the Emirate of Dubai has commanded the immediate formation of a national emergency committee to provide relief assistance to those affected by the Kerala floods.
Closer home, many Indian states have also rushed to Kerala's aid. Delhi CM, Arvind Kejriwal, announced an aid of Rs 10 crore, and also pledged one month's salary of all the MLAs and MPs from the Aam Aadmi Party to flood relief.
Odisha CM, Naveen Patnaik, also announced a total aid of Rs 10 crore. Neighbouring states Andhra Pradesh and Karnataka, as well as other states like Gujarat, Punjab, Bihar, Madhya Pradesh and West Bengal, have also donated approximately Rs 10 crores each.
In addition to funds, the states have also provided essential infrastructure and workforce so that Kerala can pull itself out of the calamity soon enough.
---
You may also like:- A Hero for a 'Hero': TN Girl Gives Savings to Kerala Flood Victims, Gets Best Response Ever!
---
Bolstering the efforts of the states, famous personalities like Kamal Hassan, Vijay, Anupama Parameswaran and Siddharth have also made contributions.
Well, with help pouring in from all quarters, it is indeed encouraging to see everyone getting involved in the long-term plan of bringing Kerala back on its feet.
(Edited by Gayatri Mishra)
Like this story? Or have something to share? Write to us: contact@thebetterindia.com, or connect with us on Facebook and Twitter.