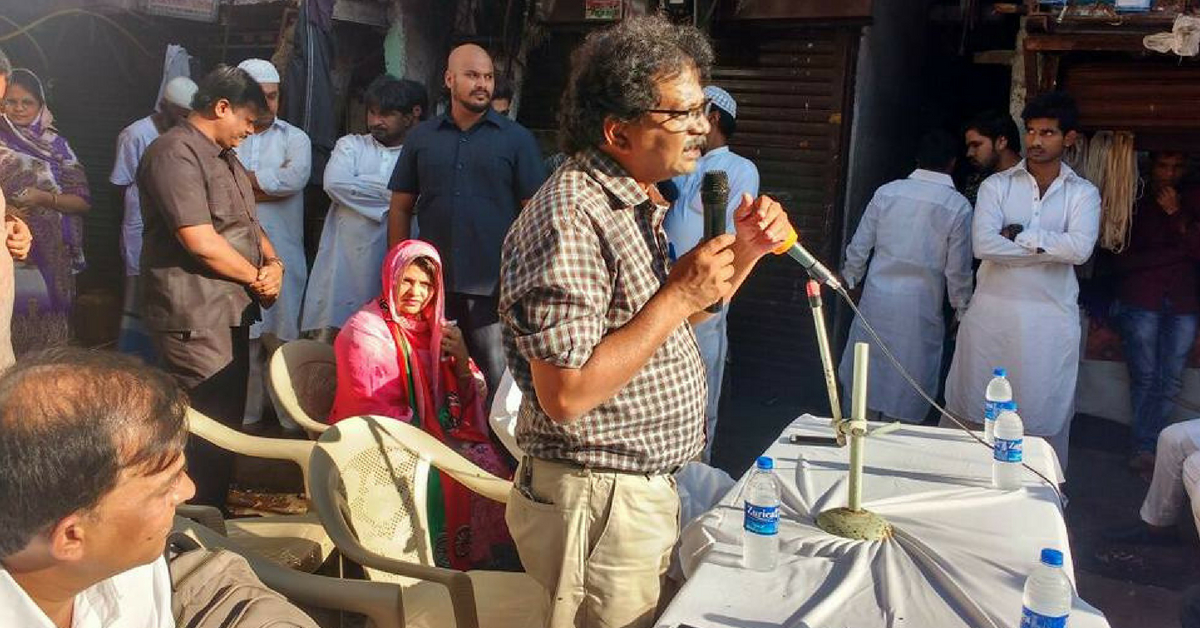 Whether it is on a bus stand, amidst unmovable traffic, at religious gatherings, in local trains, slums, schools, colleges or hideouts for couples across the city, the man says that he is his own speaker and mic, spreading awareness about TB prevention and coughing etiquettes to all around him.
It may be a fading memory, but that voice doesn't seem to leave his head, 54-year-old Lalit Anande says.
"I was walking down the hospital when I heard a girl shouting, 'Aai, mala jagaicha aahe (I want to live mother, I want to live).' She sat on the bed, wailing at the top of her voice, repeating the same words, time and again. Her neighbouring beds complained, 'She didn't let us sleep a wink last night'. The mother sat helplessly. I picked the x-ray next to her bed and wondered why she was so paranoid, only to be corrected that it was four months old. The latest one was under the bed. I pulled it out hesitantly only to know her lungs were collapsing. The TB mycobacteria had eaten into it, like a termite attacking wood. The damage was done. So I sat next to her, caressed her hair and whispered assuring words and left," he recalls.
Three days later, he visited the ward again. The cot he first heard wails from lay empty.
"She had died. A girl lived with TB and died. And we couldn't do anything," he says, overcome with emotion.
Whether it was this patient or the 10-year-old who died coughing, tucked into the lap of her father on his birthday, these memories have haunted Anande for the longest time.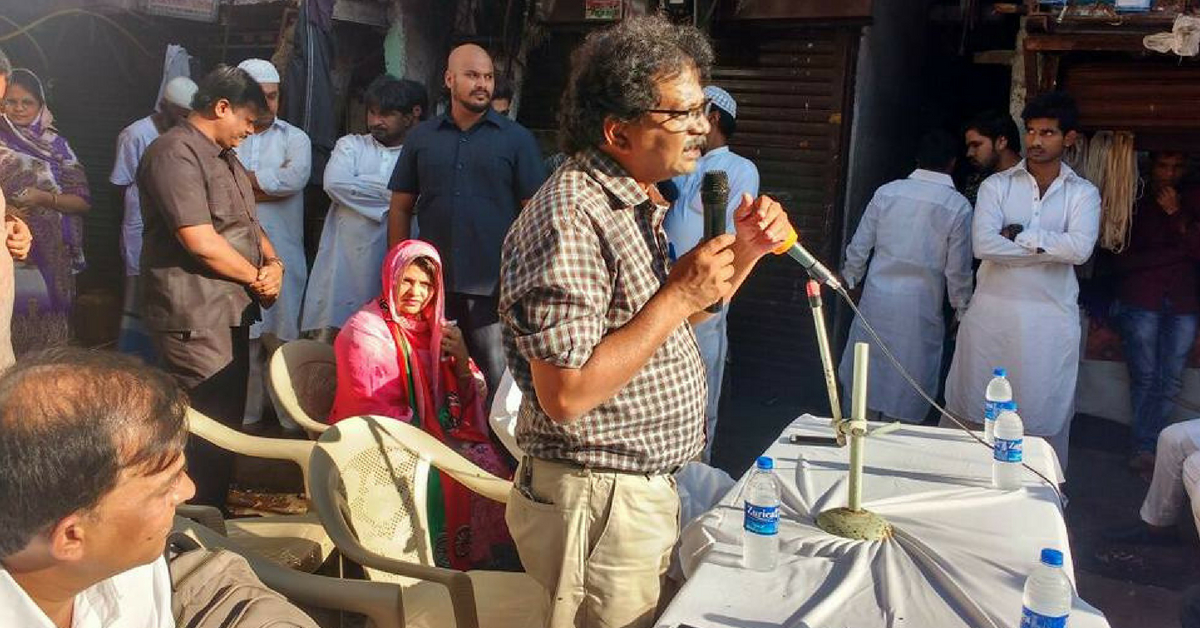 "No TB patient dies easy, most within a young age bracket deteriorate in front of their parents and die a painful death. And they ask us to do something, but we don't have time. TB is a ticking bomb."
India has the highest number of TB deaths in the world. According to a report by the World Health Organisation, in 2016 alone, over 4,23,000 people died fighting a lost battle with the condition. A number that constituted almost one-third of the world's 1.4 million death toll that year.
"And yet it is alarming how our country still seems to underestimate the power of the life-threatening mycobacteria, robbing people of their lives each day," says Dr Lalit Anande, the medical superintendent at Mumbai's government-run Sewri TB Hospital.
Born and raised in Mumbai's harbour line suburb Wadala, Lalit Anande tends to more than 150 patients a day in the government-run Sewri TB hospital. He has taken the fight against TB outside too. Whether it is on a bus stand, amidst unmovable traffic, at religious gatherings, in local trains, slums, schools, colleges or hideouts for couples across the city, the man says that he is his own speaker and mic, spreading awareness about TB prevention and coughing etiquettes to all around him.
He completed MBBS from the renowned Nair Hospital in 1989 and joined the services at the TB Hospital in the early 90s. At the time, the hospital had two senior doctors, and none of the residents was a surgeon. But there was a crippling need for a surgeon for thoracic surgeries who would be around 24×7.
"Most medical personnel back in the day did not want to get into the surgical department of TB solely because it meant round-the-clock shifts, backbreaking surgeries and was considered dirty work due to pus etc." The opportunity to see live lungs opened his perspective and strengthened his quest to fight this deadly condition that rendered a lively organ useless.
But the biggest impediment in the fight against TB was the dawn of drug resistance to TB. In 2012, a paper was published, explaining TDR-TB (Total Drug Resistance Tuberculosis) which said that the mycobacterium had become resistant to most drugs available to treat the condition. Today, there are a number of variations of this, including Extensively Drug-Resistant TB (XDR TB), Extremely Drug-Resistant TB (XXDR TB), Multi-Drug-Resistant TB (MDR-TB) etc.
He describes how school and college kids are increasingly contracting TB and a leading number of patients in his hospital are in the average age group has 25-35.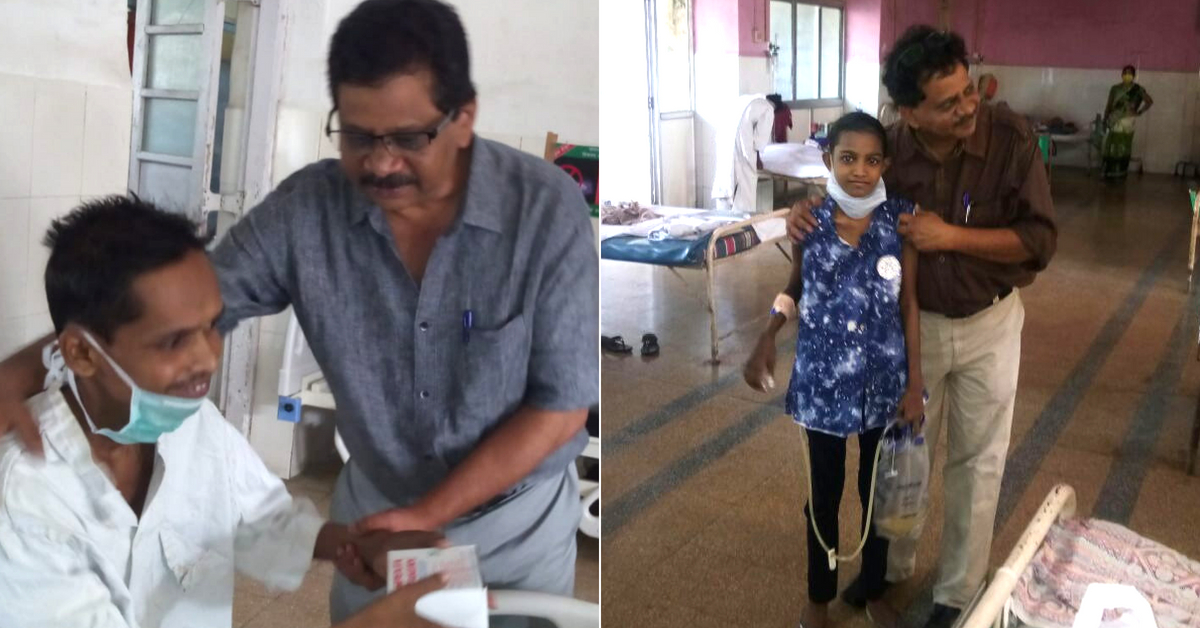 Women too are contracting it more post-pregnancy because the mycobacterium has been latent in them for years. While publications challenge that the latent TB population of Mumbai is 40%, Dr Anande says it is easily a cent percent.
"Mumbai is the capital of TB in India. Many of these people don't even know they have latent TB, till it starts becoming active. TB mycobacterium can be latent in a person for as long as eight years," he adds. Further, cough that lasts beyond 14 days can be a cause for concern.
He emphasises on immunity building and simple etiquette for coughing and sneezing during his talks and conversations to help people prevent the spread of TB. "A person with pulmonary TB coughs about 50 to 100 times. A cough or sneeze has the power to spread 3,000 to 5,000 microdroplets that travel at the speed of 100 km per hour. Cover your mouth and nose while doing either and you'll realise the amount of secretion. Once blocked at the site, with simple methods like holding a handkerchief or using your hand directing it towards the ground will neutralise it."
Also, the TB bacilli, says Dr Anande, is a smart creature that enters into your body. If your immunity is strong, it will remain in a dormant state for years. If the immunity is low, then it starts multiplying, affecting your lungs. So building your immunity is of vital importance in the battle against TB.
And so for the last five years, the man has been conducting these awareness sessions everywhere he goes.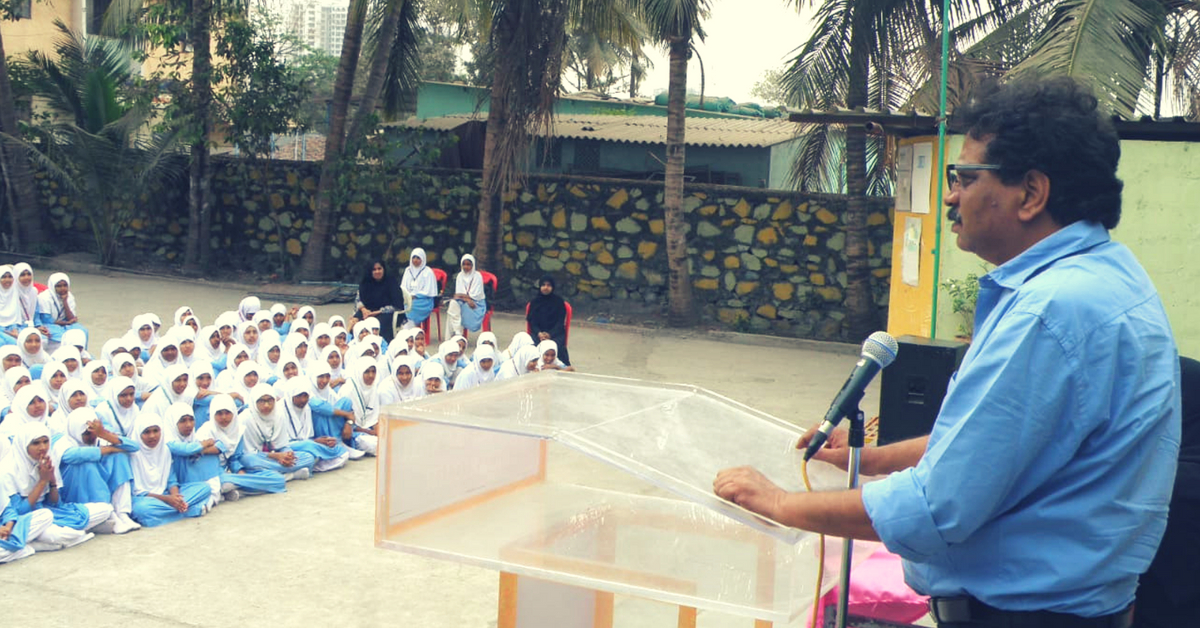 When I ask him the reaction of people when he randomly walks up to them to talk about TB, he laughs and says, "I remember once when we were stuck at the Western Express Highway for hours, I walked out of my car and knocked on car windows. While many thought I was a salesman, after they heard me talk for two minutes about TB, they would give me their contact details."
He stresses how building immunity rests upon three important factors–reducing mental stress by doing something you are passionate about; getting good sleep to bring down your cortisol levels; and helping your body into the recovery mode and eating healthy.
Most of his patients are migrants who come from underprivileged backgrounds. They live in slums in makeshift homes with no bathrooms and only a bulb for electricity. They cannot afford expensive immunity building powders or shakes. And so, he gives them pocket-friendly hacks.
"Every gully has an alcoholic bar with a person selling boiled eggs outside. Eggs help increase protein. Moringa oleifera, commonly known as green drumsticks, are available in plenty across the city. Make a sabzi out of it. The leaves of these can be dried, then crushed into a powder and consumed. Peanuts, groundnuts etc. are everyday snacks that students can carry in their pockets instead of the junk they eat outside. Exposing their body to natural sunlight increases their D3 counts. Vitamin C is magical in building immunity. If not citrus fruits, one can have multiple glasses of nimbu sharbat. These don't cost much, but can go a long way in helping you stay strong," adds Anande.
---
Read More: Pune Doctor Walks 8 Kms in 4 Hrs to Save Patient After Procession Blocks Roads!
---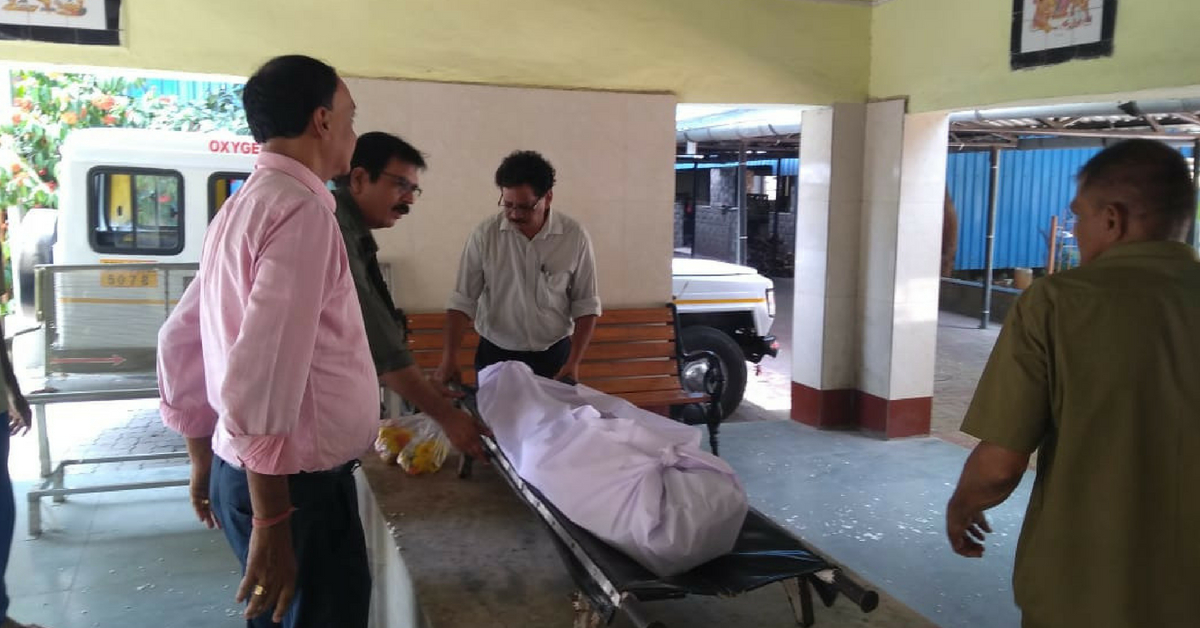 When I ask him about the progress the treatment of TB has done in the last few years, he confesses,
"Nothing has changed. Antibiotic resistance has become rampant. It is a joke that we believed that a technology taken from the microbial world could be a weapon against them once moulded into tablets. After all, microbes used the very same technology to fight each other. Unsurprisingly, they quickly gained resistance to the antibiotic tablets! The WHO in 2012 declared the end of the antibiotic era. And yet, India hasn't panicked."
He signs off, "If you want to change anything, we have to get into the mind of the mycobacteria. Wars are won only when we get to know the strategy of the enemy. And so, all kind of pathies–allopathy, homeopathy, Unani–medical schools of thought and practice across the country have to join hands, devise strategies and new medical treatment patterns to win this war against TB."
(Edited by Shruti Singhal)
If this story inspired you, get in touch with Dr Lalit Anande on WhatsApp at 9821054493.
Like this story? Or have something to share?
Write to us: contact@thebetterindia.com
Connect with us on Facebook and Twitter.
We bring stories straight from the heart of India, to inspire millions and create a wave of impact. Our positive movement is growing bigger everyday, and we would love for you to join it.
Please contribute whatever you can, every little penny helps our team in bringing you more stories that support dreams and spread hope.