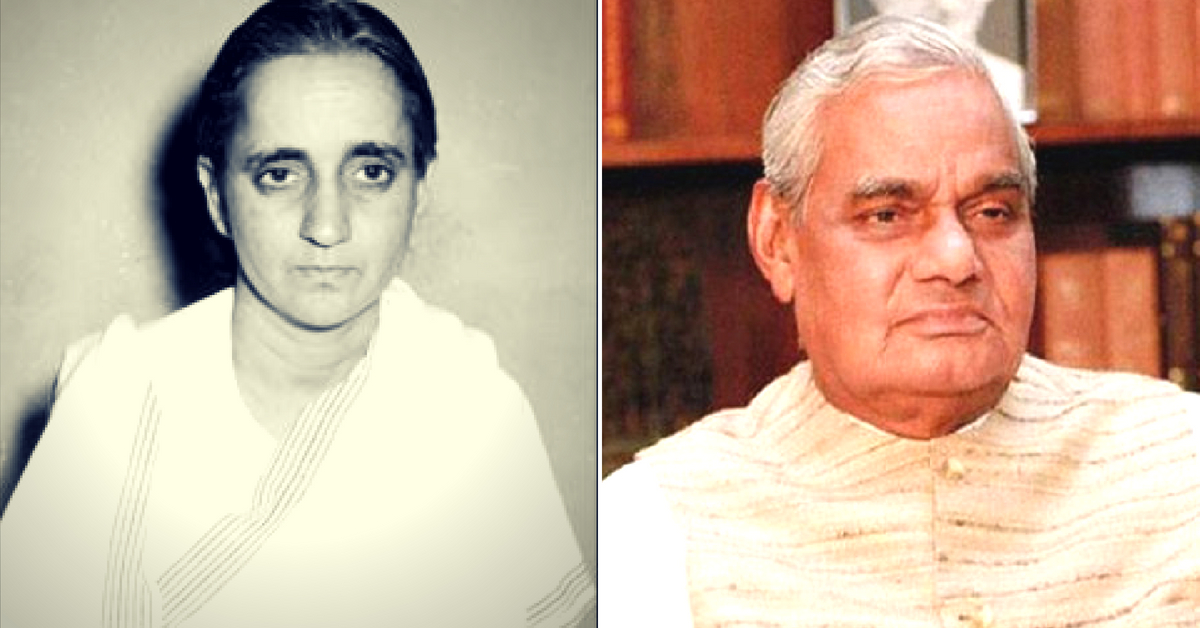 Freedom fighter, avid reformer and one of India's finest women parliamentarians, Subhadra Joshi was the indomitable force behind many landmark legislations!
There is no question that the late Atal Bihari Vajpayee remains one of India's greatest parliamentarians having been elected on 12 occasions—he was a 10-time Lok Sabha and 2-time Rajya Sabha member. While many tributes flowed for the late great prime minister, what many don't know is the fact that in the 1962 Lok Sabha elections, he suffered a shock defeat at the hands of Subhadra Joshi, an MP from Haryana.
Subhadra had previously contested and won the 1951 and 1957 parliamentary polls from Karnal and Ambala constituencies respectively. In 1962, however, the veteran Congress candidate took on Vajpayee on his home turf Balrampur, Uttar Pradesh, and defeated him with a little help from the legendary film star Balraj Sahni campaigning for her.
Having said that, there is a lot more to Subhadra's political legacy than just merely defeating a young Vajpayee in an election.
Born on March 23, 1919, in Sialkot, present-day Pakistan, she earnt her Master's degree in Political Science from the Forman Christian College, Lahore. It was during her time in college when she first got involved in the freedom struggle.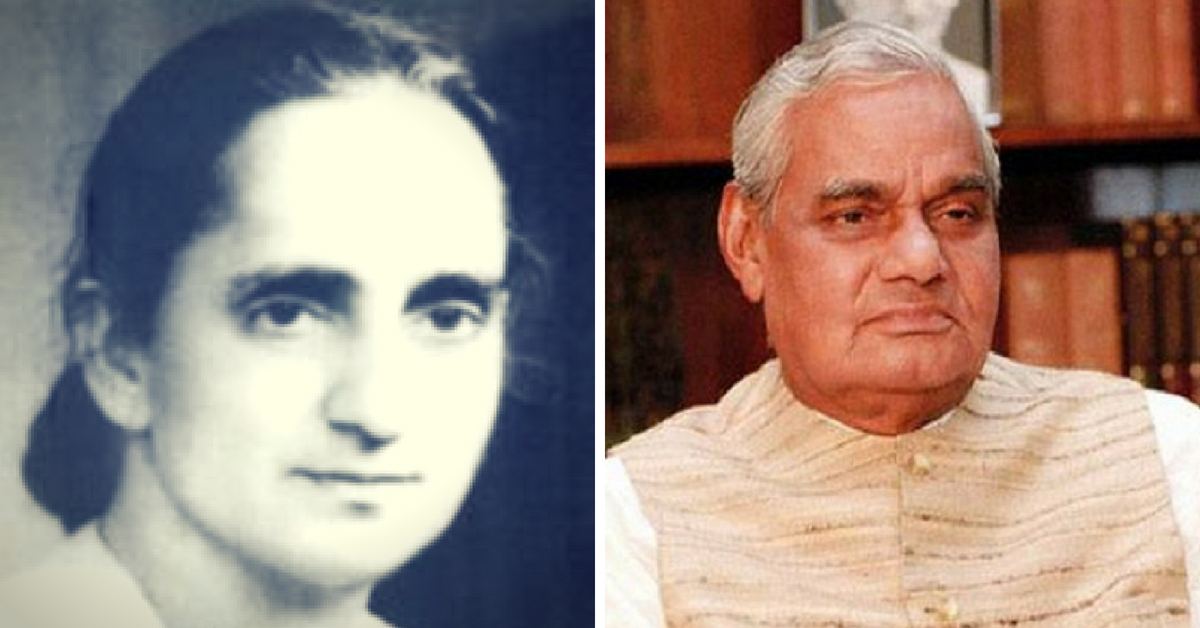 Mahatma Gandhi's ideals had left an indelible imprint on her, and she first encountered him at his ashram in Wardha, Maharashtra as a college student. She got deeply immersed in the Quit India Movement of 1942, working with Aruna Asaf Ali, another influential freedom fighter.
Her contributions to the Quit India Movement saw her going underground and editing an anti-colonial journal called 'Hamara Sangram.' Eventually, she was arrested by the British Indian police and was sentenced to serve time at the Lahore Women's Central Jail.
After leaving the confines of prison, she got involved with working for the rights of industrial workers. However, her first significant moment in public life came during the Partition of India.
In that violent time, Subhadra set up 'Shanti Dal' a volunteer organisation which went from door to door spreading the message of peace and amity and protecting the vulnerable.
In an interview with noted historian Sagari Chhabra, Subhadra discusses her meeting with Gandhi in Birla House, Delhi, days before the formation of the Shanti Dal.
"Gandhiji asked us, 'What is happening in Delhi? How many Muslims have been killed there?' We said, 'It's impossible to count since there were bodies all around, but our estimate is that around 10,000 Muslims died in the riots.' Gandhiji replied, 'What did you people do?'"
"We told him, 'We tried our best to save them, but were not able to.' Gandhiji asked for the number of Congress members—which the general secretary gave—and inquired, 'How many of you have been killed?' We said, "None."
"Gandhiji then said, 'You said ten thousand Muslims have been killed and you tried to save them? How can I believe you when none of you have been killed?' We told him that the people listened to us, but the police did not. He said, 'What is this I hear from the Congress workers? You fought against the British police, but today you cannot face your own police?'"
"We told him we won't be scared now. This talk with Gandhiji really encouraged us. We formed a group of volunteers called Shanti Dal, and we used to guard the Muslim area day and night, and we never let anyone into that area."
(Source: South Asia Citizens Web)
Besides all this, she also organised the rehabilitation of evacuees streaming in from Pakistan, escaping communal persecution. Her secularism would remain a defining feature of her political career.
For example, she spent several months in the town of Sagar, Madhya Pradesh, which saw one of the first major post-Independence communal riots in 1961, reaching out to locals and conducting relief efforts. In the following year, she established the Samprdayikta Virodhi Committee, a platform for anti-communal political forces and in '71 she was the force behind the formation of the Qaumi Ekta Trust, which sought to further the spirit of secularism and communal amity in India.
However, it was her time as a parliamentarian, which had a lasting effect on our polity.
"Hers was the Private Member's Bill on the bigamy law (To remove the hardship caused to a woman in spending money on litigation when her husband commits the offence of bigamy, according to PRS Legislative). Hers was the voice that made the passage of Special Marriage Act (enacted to provide a special form of marriage for all Indian nationals, irrespective of the religion or faith), the Nationalization of Banks, Abolition of Privy Purses (cancellation of payments made to erstwhile royal families by the Government for acceding to the India Union) possible.
Also Read: The Story of an Actress Who Took on The Emergency
She is the one who also moved the amendment to the Code for Criminal Procedure so that any organised propaganda leading to communal tensions or enmity became a cognizable offence. All her life she fought communalism, from the moment she set foot in India as a refugee," writes Dr Ayesha Kidwai, in a recent post dedicated to one of India's finest women parliamentarians.
By some accounts, she even staunchly opposed the Emergency, standing in front of bulldozers at Turkman Gate, the site of one of Indira Gandhi government's worst excesses.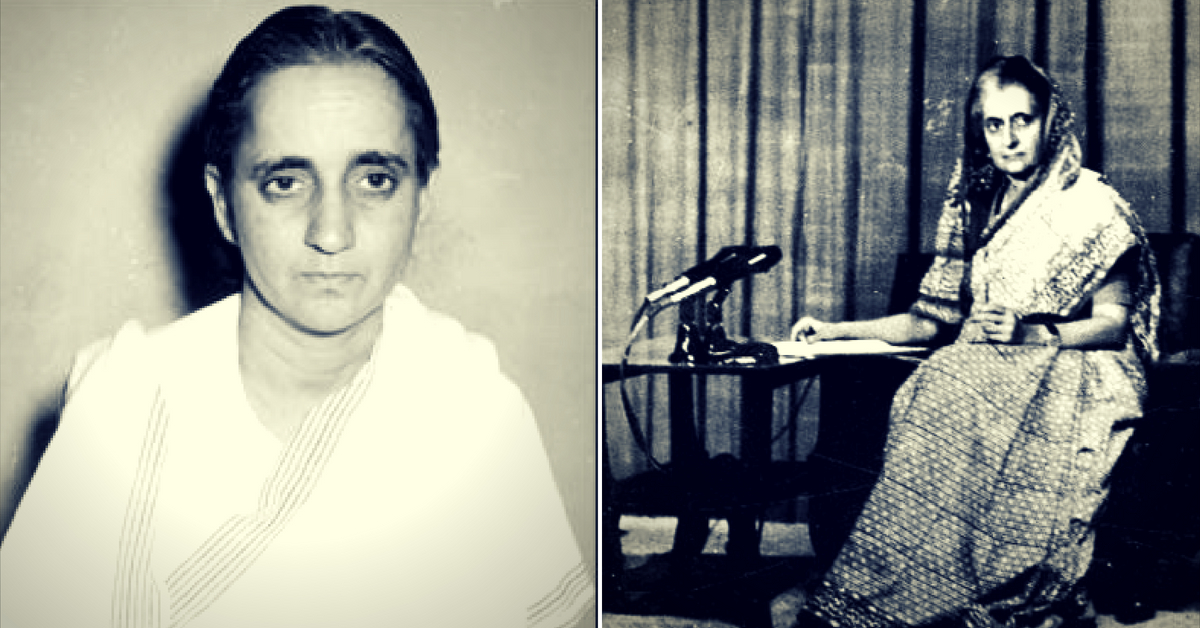 In fact, during the Emergency, she was the MP from the Chandni Chowk constituency, who opposed every move by Sanjay Gandhi, the then prime minister's son, to demolish structures in her constituency and forcibly 'beautify' the city of Delhi.
Also Read: Meet India's First Woman CM: A Freedom Fighter & Feminist From Uttar Pradesh
"That boy (Sanjay Gandhi) is delinquent, insane and a sadist and, above all, anti-Muslim. We do go to Mrs Gandhi (with the complaints). But the problem is her son (Sanjay Gandhi) invariably gets the complainants arrested," she said before the Shah Commission investigating the excesses of the Emergency. Moreover, during the Emergency in a letter to Indira Gandhi, with whom she shared a good relationship, Subhadra had the nerve to say "people at the top tend to be hard of hearing."
She even heavily criticised her own party during the 1984 anti-Sikh pogrom, in which she said that had the police acted sooner and not listened to their political masters, "it would not have been possible to kill so many people." She even visited riot-affected areas bringing relief and aid.
Despite all her work, there are accusations against her of being a Soviet agent, although it's something her family and friends vehemently deny. After fading away from the political scene following the Emergency and Indira Gandhi's assassination, she passed away in 2003.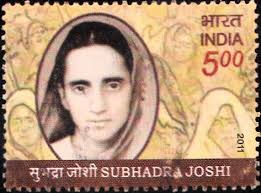 Recognising her contribution to nation building, the Government released a commemorative stamp on her birth anniversary. She remains one of the steadfast secularists of our times.
(Edited by Gayatri Mishra)
Like this story? Or have something to share? Write to us: contact@thebetterindia.com, or connect with us on Facebook and Twitter.
We bring stories straight from the heart of India, to inspire millions and create a wave of impact. Our positive movement is growing bigger everyday, and we would love for you to join it.
Please contribute whatever you can, every little penny helps our team in bringing you more stories that support dreams and spread hope.