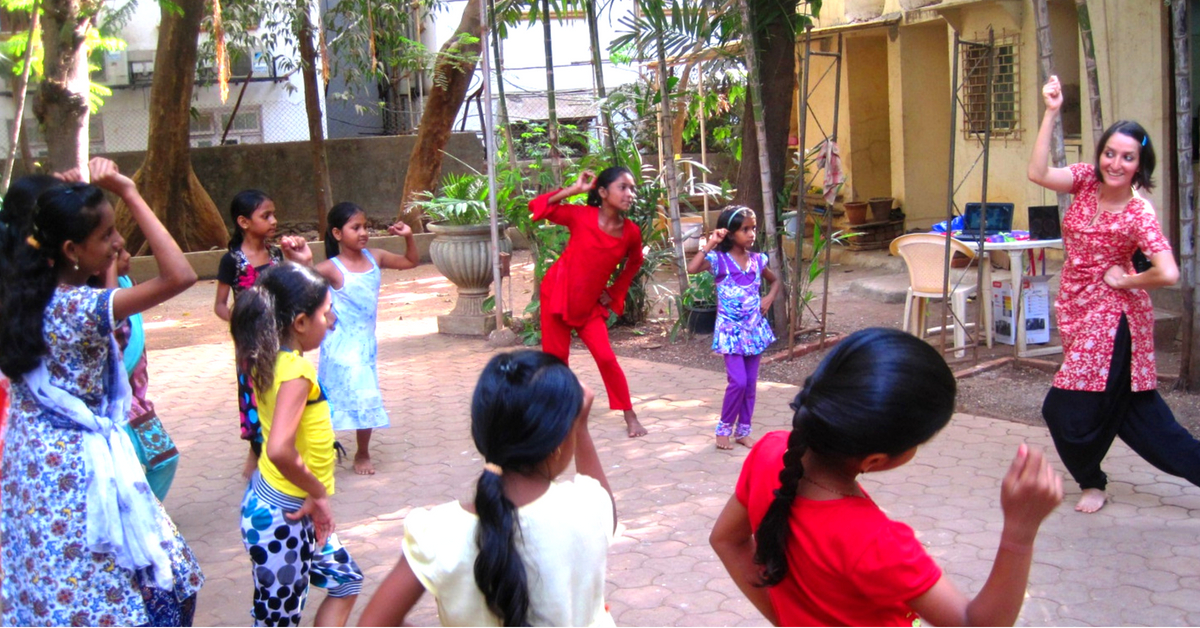 Through Dance Movement Therapy, Renelle Snelleksz has been implementing the collaborative use of movement and dance to support the emotional, social, cognitive, and physical integration of countless survivors of domestic violence and human trafficking.
What does dance mean to you? For some people, it's a way to convey a message or a medium for social interaction, others practise it as a fitness regime. Then there are those people who dance simply for fun and entertainment.
But have you ever considered the possibility of dance serving the purpose of healing—of the body, mind and soul?
Dance as a therapeutic exercise has been present across the world with different types of paradigms of achieving a state of balance between the body and self. Dance Movement Therapy or DMT is one such approach that implements the collaborative use of movement and dance to support the emotional, social, cognitive, and physical integration of the individual, with the underlying focus centred on improving one's health and well-being.
All of us have our share of inner turmoil and trauma that we often hide deep within ourselves, and this can range from one's work pressures to something even graver like sexual abuse and human trafficking. Suppressing these within oneself is not only damaging to one's mental health but also has the potential of dampening our physical self, which indeed can be detrimental to one's entire well being in the long run.
Helping people find an outlet to overcome trauma, as well as stress through DMT, is one woman based in Pune, who after years of working in journalism decided to quit her job to channelise her love for dancing for a greater purpose.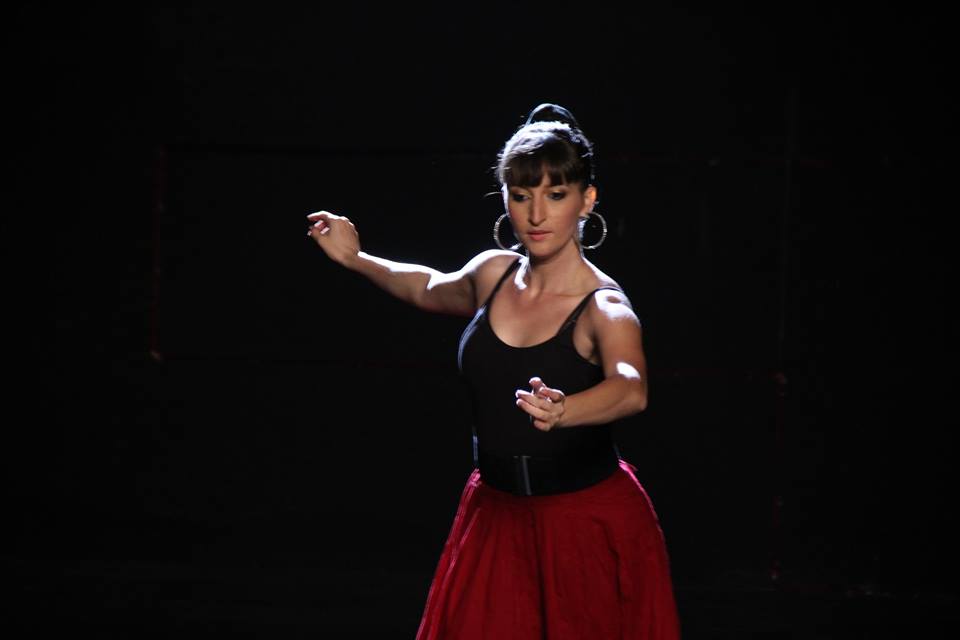 Renelle Snelleksz originally didn't know what DMT was or how it had the scope to help people grappling with severe trauma find a release through a therapeutic implementation of dance and movement.
Following her resignation in 2011, she took a three-month sabbatical during which she stumbled upon DMT, which for once didn't focus on the form through a commercial paradigm. Intrigued by the idea, she signed up for a 10-day intensive programme in Mumbai, which was to change her life and countless people she would come to be associated with.
"For a very long time, I'd known that dancing could play a significant role towards personal healing, but it was only after partaking in this programme did the possibility of implementing DMT as a tool to heal as well as empower someone else struck my mind. This form of therapeutic exercise is already a well-known form in the United States, where it originated sometime during the fifties but is quite relatively nascent in India," says Renelle to The Better India.
And this, she could put to effect when she began working with a non-profit organisation named Kolkata Sanved, where a DMT model was developed to heal and empower individuals from marginalised communities, including survivors of gender-based violence and human trafficking, as well as at-risk children and youth.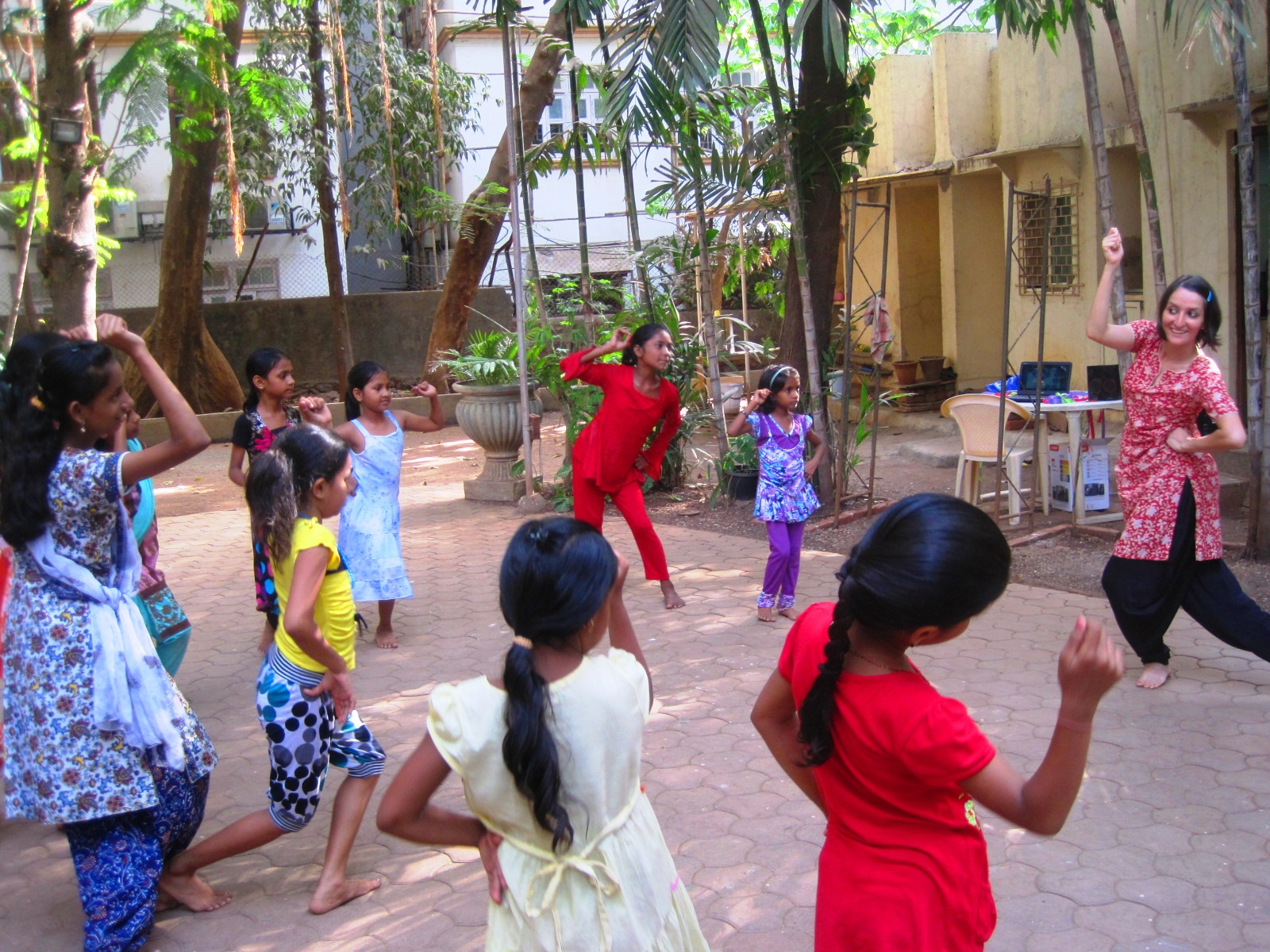 "Unlike the stress or trauma that burden most of us, it was the survivors of such gruesome incidents that required serious addressing than just counselling or rehabilitation. What they undergo while grappling through the trauma often remains embedded within the body akin to muscle memory, and as much as one's inner turmoil remains shut underneath, everything they do henceforth remains mostly triggered through the feeling of anger, self-deprecation and negative self-image," explains Renelle.
DMT uses non-commercial music, letting people find their way through simple activities of self-expression and exploration. "We let them be. For instance, using instrumental music sets no definition as to how one can move; it gives them the freedom to be and explore through their emotions. Also, one method that we often employ is composing songs together based out of their struggles. This not only helps them piece together what's hurting them but also come to terms with it out loud, through music," she explains.
She further states that DMT here appeared as a gateway for these women that was non-judgemental and in the process, empowering and a restoration of the self.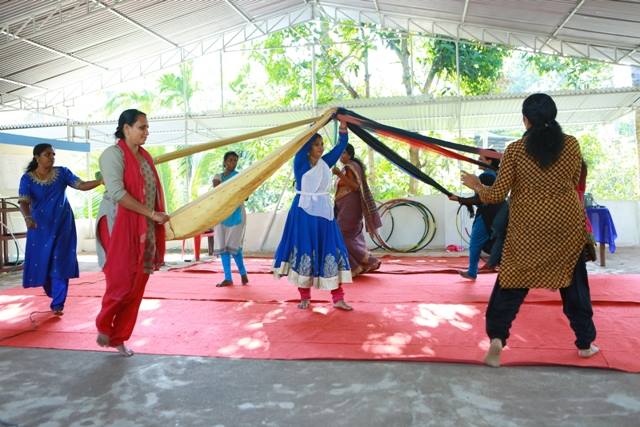 "While working with these women, I would often give an analogy from our day-to-day lives—that of a physical wound on our body. How it begins with acknowledgement and basic first-aid without really investing time to clean it up properly. Finally, when we realise that our negligence led to its infection or festering is when we decide to take serious medical attention. Trauma is the same, except it has the power to consume oneself from the within and with life coming along with different seasons of trauma, we are all susceptible to it affecting us emotionally even when we push what is distressing us to the backburner," Renelle says.
She has been working with Kolkata Sanved for about seven years, where she was closely associated with many survivors of human trafficking and domestic violence.
"And it wasn't an easy process. Combatting one's perception of the self is a tough challenge as most of the survivors had already developed a severe case of negative self-image and weren't disposed to a verbal acknowledgement of what they'd been through. It is here that dance and movement together played a role that not only offered them a safe space but also a creative engagement to vent their inner turmoil," she elaborates.
Because DMT was not a technique-based approach but creating as one experiences it, Renelle shares that the programme gradually helped many women find a greater sense of empowerment and a strengthened mind-body space—emotionally, socially, cognitively, physically as well as spiritually.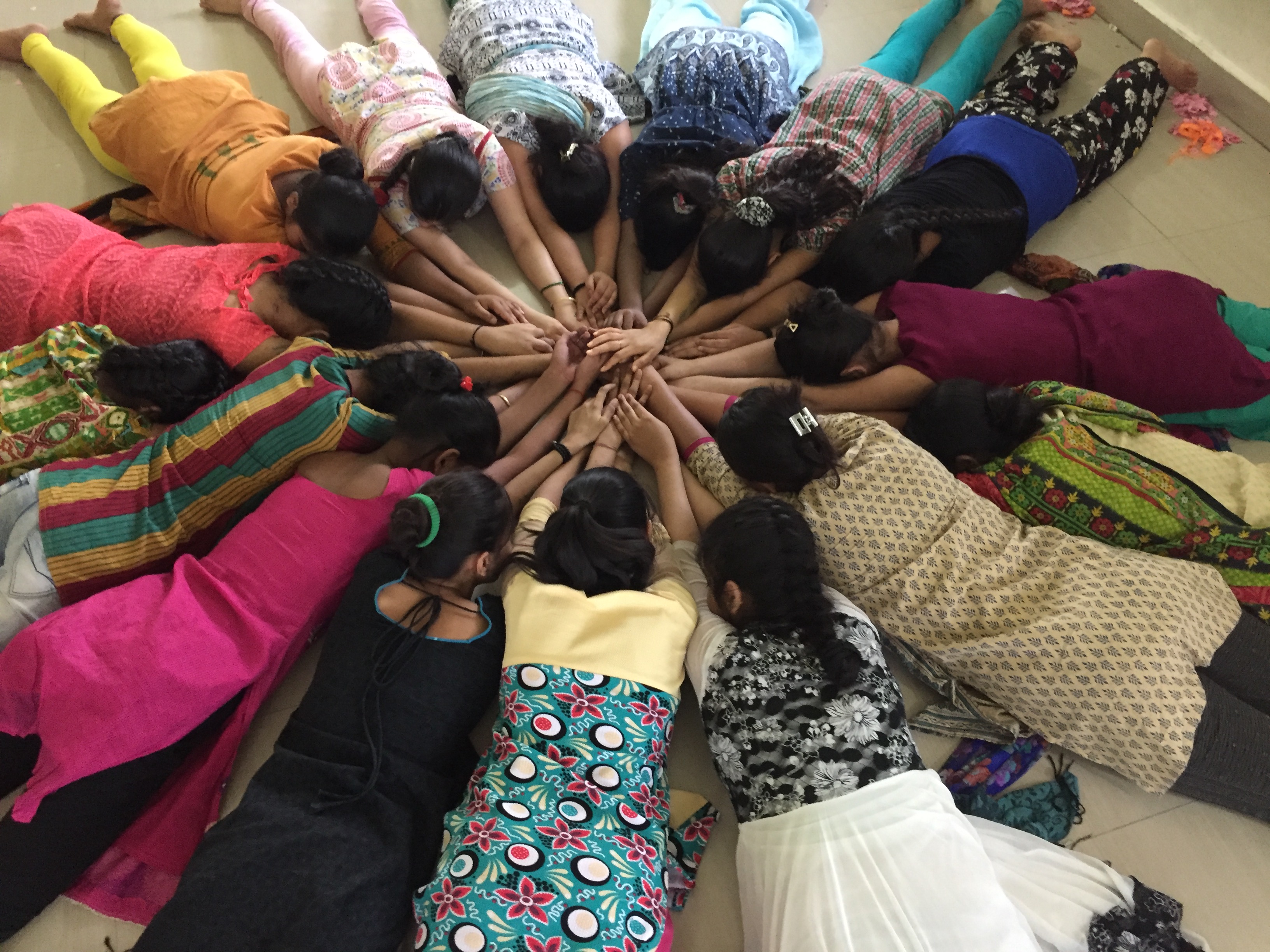 "Some of the most endearing success stories during this time had been how they could break free from the 'survivor mould' emblazoned upon them by the society and find a purpose in life without being burdened by their past. Many of them today are practitioners of DMT and go about inspiring other survivors through their stories of struggle, healing and achievements. I've personally worked with a few girls who found a sense of self-worth and are today working with the police force and in the medical field—because they wanted to save and help others. It had been an overwhelming moment of joy and pride for any parent on seeing their child excel in life," Renelle adds.
Besides trafficking and domestic violence survivors, Renelle has worked with senior citizens, young children with cancer and also convened DMT sessions for corporate settings.
"Healing is a necessity for people from all walks of life, and we never know what each person is struggling with, irrespective of where they're put up. Like the layers of an onion, we help people get to the cause of their suffering, step-by-step, through a space of equality and creatively-developed sessions where the focus is on areas like one's self-image, anger and ability to communicate. DMT can be applied to any group of people and has to be developed based on the context and its end results are definitely worthwhile for both the practitioner as well as the beneficiary," she adds.
While Renelle adds that a group of 20 individuals is what she considers ideal to work with for an equitable distribution of time and resources, she also conducts private one-on-one sessions, which she envisions having a deeper and more profound impact on the individual.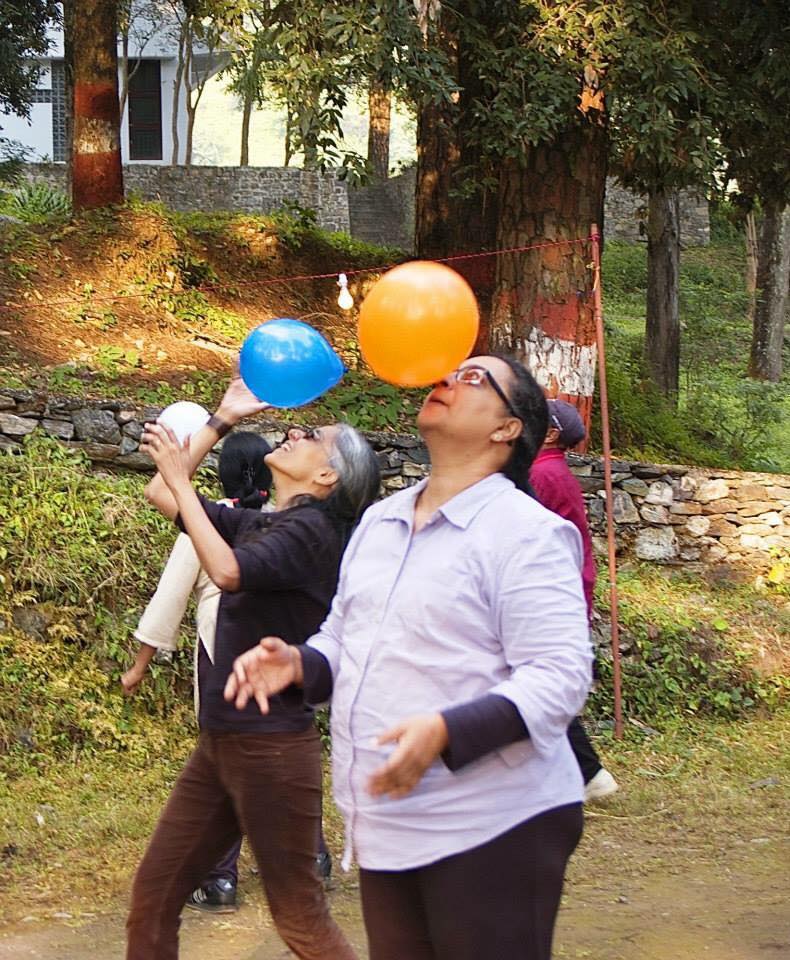 Currently based in Pune, Renelle also visits the Tata Institute of Social Science (TISS) as a guest lecturer, as the institute now offers a diploma in DMT in collaboration with Kolkata Sanved at their Centre for Life Long Learning.
What Renelle ultimately wishes for is that DMT becomes mainstream in India and helps countless voices across the country to break free from their trauma and suppressed inner being through wholesome healing and restoration.
---
You may also like: Abused by Stepfather, Bar Dancer's Daughter Turns Life Around with Drumming Skills
---
For more details, look up the Diploma programme offered by TISS and Kolkata Sanved as well as other programmes by the latter here.
(Edited by Shruti Singhal)
Like this story? Or have something to share?
Write to us: contact@thebetterindia.com
Connect with us on Facebook and Twitter.
We bring stories straight from the heart of India, to inspire millions and create a wave of impact. Our positive movement is growing bigger everyday, and we would love for you to join it.
Please contribute whatever you can, every little penny helps our team in bringing you more stories that support dreams and spread hope.