Is specialisation in particular subjects necessary for IAS officers to deliver better results? Is that the future? We find out.
Following the Centre's decision earlier this year to introduce lateral entry in the highest echelons of the Indian Administrative Service, bringing skilled individuals from the private sector and academia, there is a growing debate amongst civil servants in India about the work they do and how it is perceived.
Applications for ten candidates at the level of joint secretary—a crucial position as the person plays a significant role in policy making across various departments, came to an end on July 30.
Many within the IAS community have balked at the idea, but some believe that change is long overdue in one of India's oldest institutions. The lack of specialisation across the top tier of Indian bureaucracy is a concern that has remained unaddressed until now.
Rakesh Srivastava, the recently-elected president of the IAS Association, who is from the Rajasthan cadre and currently serves as Secretary in the Women and Child Development Ministry, stirred the hornet's nest earlier this week in an interview with The Print.
Countering the tag of "generalists" (lack of domain expertise) attributed to IAS officers, Srivastava told the publication that the Association would soon lobby the government into posting and transferring officials "according to their technical expertise."
"We will take up this matter with the government, and tell them this allegation (of lack of domain expertise) is often made at us, so they should see if it is possible to post officers according to their technical expertise," he told The Print.
He went onto counter the perception that IAS officers aren't merely generalists but come from a professional grounding in areas like engineering, finance and medicine, among others. "They only become generalists if they are posted to an unrelated department…but it is wrong to say that they are not technically qualified," he added.
However, this has not gone down too well with the many officers, who believe that these comments have given further credence to the Centre's recent move to introduce lateral entry.
"With regard to the perennial 'Generalist' vs 'Specialist' debate, I will side with the former. As an IAS officer in charge of a remote district in West Bengal, I oversee varied issues from food safety, law and order inter-state and international border issues, health-related concerns like outbreak of epidemics, development work like MGNREGA, toilet construction, provision of basic ration, etc," says Nikhil Nirmal, the District Magistrate of Alipurduar, speaking to The Better India.
"I am a lawyer by profession, but ably managing dengue outbreaks and enforcing food security. The exposure one gets in the field positions like district magistrate, sub-divisional magistrate, etc. are such that an able and prudent officer will be able to 'manage' any department assigned to him as a Secretary or Joint Secretary. IAS is a managerial job. My job is to ensure that my subordinates and team do their work efficiently and effectively," added Nikhil.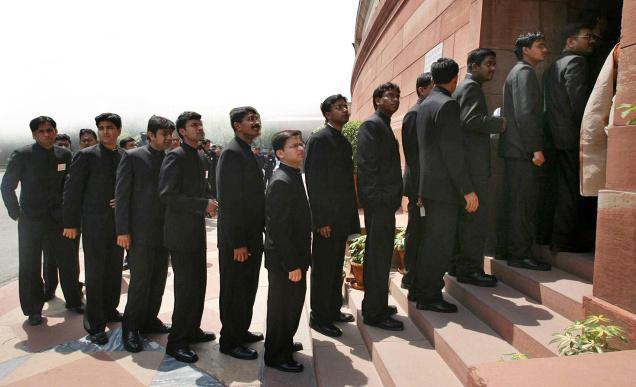 What's also interesting to note, according Nirmal, is the UPSC exam pattern, which he says, "expects to recruit generalists and not specialists".
A lady IAS officer working at a senior position in the Central Government who has requested anonymity argued that it has become "fashionable" to call IAS officers "generalists."
"As Arvind Mayaram Sir, a distinguished officer (former Finance Secretary) in his own right said, our speciality lies in policymaking. There are generalists running things not just in the bureaucracy, but also in other areas like the business world and the media. What we need are generalists who can oversee all facets of policy and decision-making at the very top. Merely being academically qualified and possessing some degree of field experience is no guarantee that the person will have a vision and possess the necessary capabilities to translate that on the ground," she said, speaking to TBI.
Even Sanjay Goyal, the paediatrician-turned-IAS officer behind Madhya Pradesh's remarkable free medicine scheme, makes a similar point. Any senior or top-level job involves a wide range of functions such as management of human resources, finance, communication, policy preparation, planning, and operations including timely decision making and regular monitoring, etc., he says.
"An IAS Officer never remains a 'generalist' as projected. They become specialists in public administration and governance; having unparalleled experience of managing every development scheme at the district and sub-district levels, interacting with people across different demographics, and ensuring coordination between different departments.
No other public service gives you such an opportunity. This integrated field level training of 10-12 years helps them in effective planning and policymaking when they become joint secretaries," says Goyal, in his individual capacity.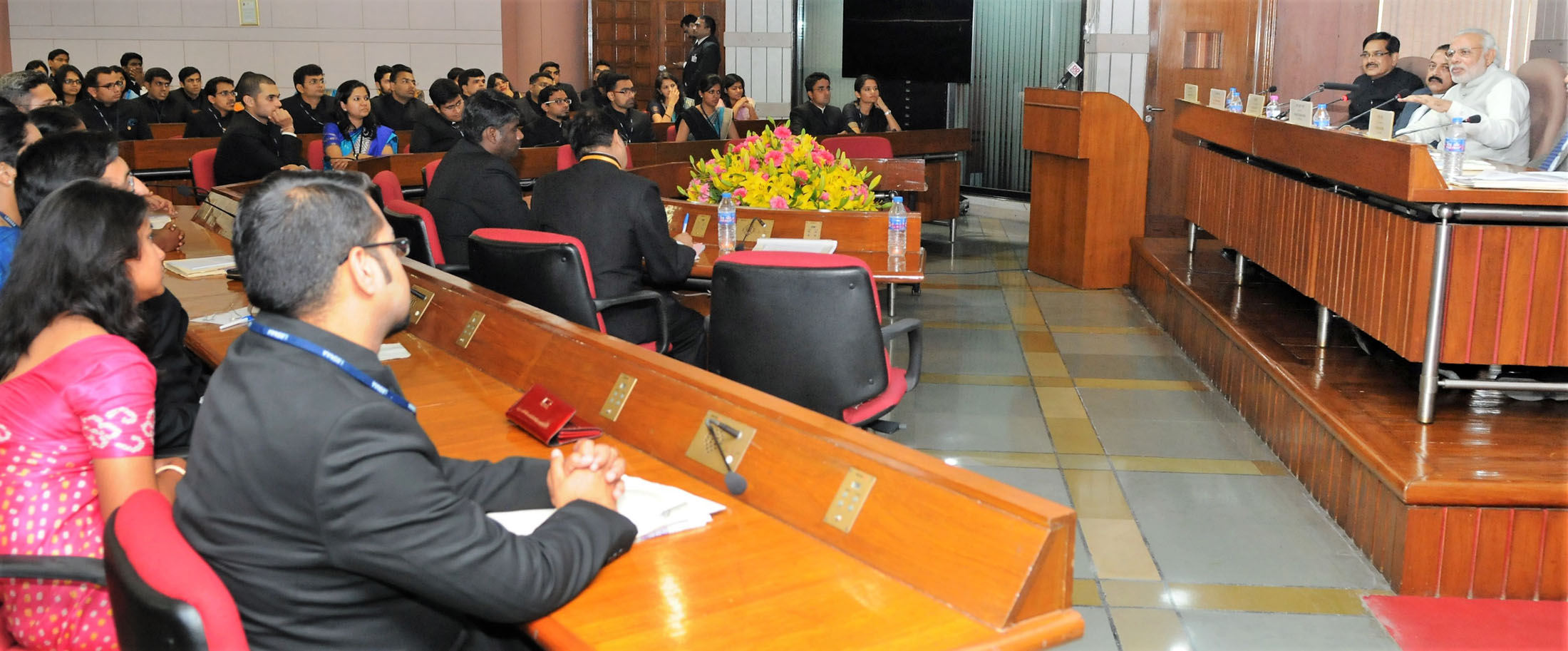 However, some have countered this view with the assertion that IAS officers get recruited at a very early age via the notoriously difficult UPSC exams, and little is known whether they possess the necessary administrative judgement and capability.
Well, some do while others don't. With career promotions in the service moving along seamlessly for the most part unless they constantly fall afoul of the establishment, are those generalists who don't possess the necessary domain knowledge to oversee major policy transitions in the higher echelons of Indian bureaucracy helpful? Can they affect necessary change for the betterment of this country? Unlikely, many would argue.
Moreover, the IAS was designed for a time when the State was all-powerful. That reality somewhat changed with liberalisation in 1991, where the state was compelled to cede more space to markets. Therefore, it becomes more critical for the government to ascertain the impact its policy decisions have on various stakeholders such as the private sector, non-profits, and general public, i.e. those who have experienced government from the outside, and thus domain knowledge remains critical.
Speaking to The Better India, Neeraj Kumar Singh, the Additional Commissioner, Land Records and Settlement in Madhya Pradesh, thinks the IAS Association president's idea is a decent one.
"I think it will be a good move. Officers may also be allowed to specialise in their areas of interest. There isn't anything particularly wrong with the current system. But I would say that postings at present at times do not consider the expertise of the officers. Giving an opportunity to specialise and work in their area of interest would help an officer realise his/her potential even more," he says.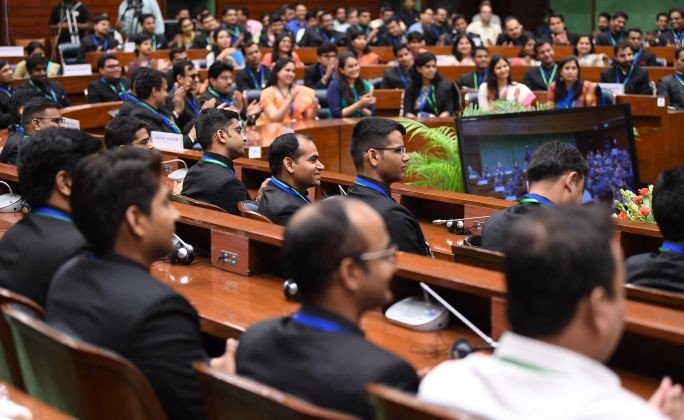 Many among the IAS community believe that the problem isn't particularly with lack of specialisation as much as erratic tenures. They believe that officers must have longer tenures in departments and ministries, thereby facilitating their ability to develop a deeper understanding of a subject.
Unfortunately, what we see today, particularly in the higher echelons of the bureaucracy is transfers within months, unlike past practice where joint secretaries would spend at least five years on an average in one ministry. Neeraj has an interesting solution to overcome this current impasse.
"The stability of a tenure is important to deliver results. At the field level, since the work is mainly of policy implementation, stability for tenure is a must to see results. When one reaches the secretariat level, the expertise acquired in certain fields should be put to use for policy formulation. At that level, posting officers as per their expertise may be useful," he says, speaking to TBI.
Irrespective of the divergence in views, the bottom line remains that this discussion is necessary, and for the IAS community, there is no escaping the issue. How the IAS community and government proceed on the subject will determine whether the administration of this country is headed in the right direction.
(Edited by Gayatri Mishra)
Like this story? Or have something to share? Write to us: contact@thebetterindia.com, or connect with us on Facebook and Twitter.
We bring stories straight from the heart of India, to inspire millions and create a wave of impact. Our positive movement is growing bigger everyday, and we would love for you to join it.
Please contribute whatever you can, every little penny helps our team in bringing you more stories that support dreams and spread hope.