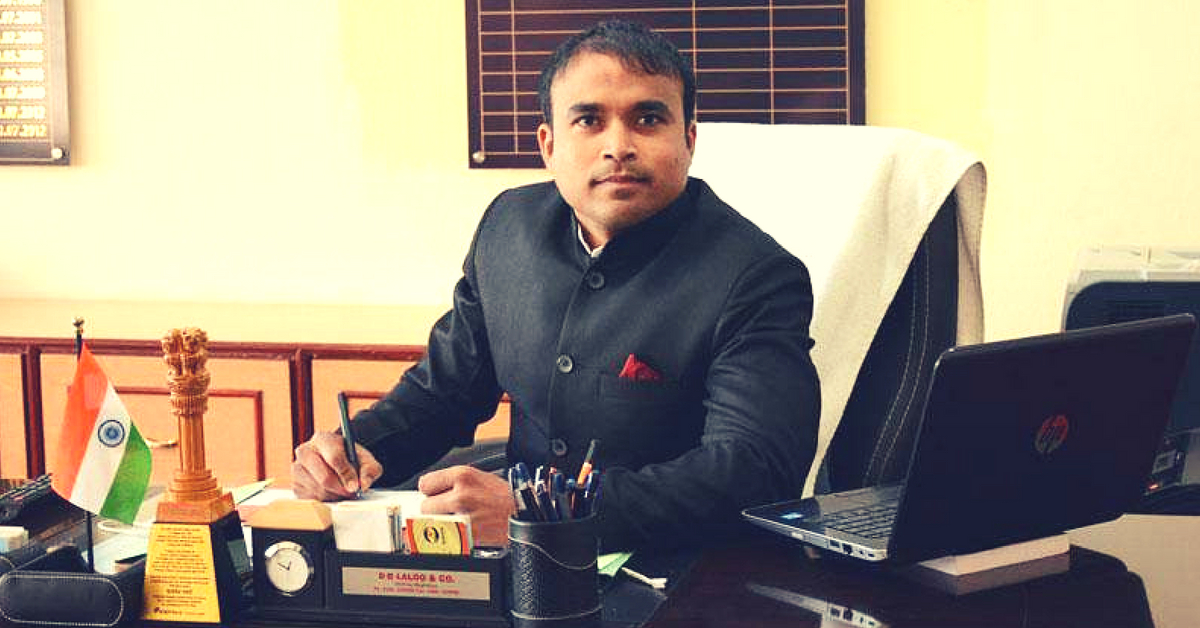 When his father, retired Head Assistant of Tahasildar Office, Bijapur Shri SY Kembhavi, took a young Arunkumar to the Deputy Commissioner's office in Karwar, Uttara Kannada district in Karnataka, a magnificent structure right on the beach, the class 4 student decided he would become a Deputy Commissioner one day.
When Arunkumar Kembhavi was transferred from Nongstoin in West Khasi Hills in Meghalaya, the news was met with severe disappointment among the locals. Nonetheless, the man became a household name after the number of governance reforms he brought about in his 15 months of service. It was kind of déjà vu as similar scenes were witnessed in Jowai when he was transferred out of West Jaintia Hills district after 18 months of service.
Known as the People's DC, the IAS officer has been the man behind several out-of-the-box initiatives like construction of roads with shredded waste-plastic technology, the wall of kindness, a green office, harnessing the power of WhatsApp and Facebook for grievance redressal, tourism initiatives, innovative skill development for the unemployed rural youths, setting up prefabricated sanitary toilets along the highways, weekly markets and tourist spots, and even using GPS tracking software for election monitoring which was the first such initiative in the country.
The Better India got in touch with the IAS officer who is currently serving as the Registrar of Cooperative Societies and Director of Rural & Community Development in Shillong to document his journey into the civil services.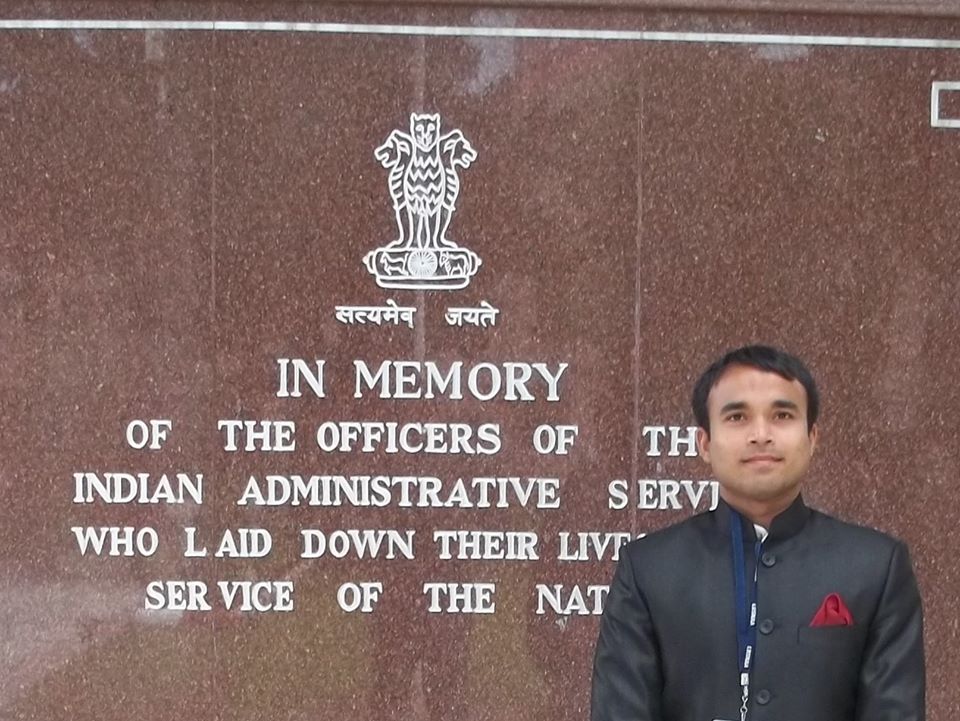 When asked about why he chose the civil services, he simply says, "Civil services was a natural choice for me as my father was a government servant."
When his father, retired Head Assistant of Tahasildar Office, Bijapur Shri SY Kembhavi, took a young Arunkumar to the Deputy Commissioner's office in Karwar, Uttara Kannada district in Karnataka, a magnificent structure right on the beach, the class 4 student decided he would become a Deputy Commissioner one day. Throughout his student life, never once did he waver from this goal.
An IAS officer of the 2011 batch from Karnataka, he was first posted in the North-East as Assistant Commissioner in Nagaon district, Assam. He later served as Sub Divisional Officer (Civil) in Mairang, Deputy Commissioner of Jowai and Nongstoin, before being transferred to Shillong.
After finishing school from Yallapur and Honavar in Karwar district, he completed degree in mechanical engineering from Shri Jayachamarajendra College of Engineering, Mysuru, worked for a year and a half at Accenture, Bengaluru, before cracking the coveted UPSC exams.
While he was recently in the news for setting an example by cycling daily to his office in Shillong to escape the traffic, the man has far too many initiatives under his belt that younger IAS officers can seek inspiration from.
WhatsApp redressal Mechanism:
In an age where WhatsApp is being criticised for becoming a breeding ground for fake news and inciting mob lynchings, Mr Kembhavi began harnessing the power of the online platform for change as early as 2014-15. He started an e-governance form of grievance redressal, which was the only one of its kind in the entire Northeast Indian region.
"As a student, I remember waiting in never-ending serpentine queues every time I had to move to get work done in government offices. This was the issue I wanted to tackle in our administration. And so, all platforms at the district-level required to address people's issues were clubbed into one single and simple – WhatsApp platform."
All people had to do was to send messages, pictures or videos related to their complaints on the WhatsApp number 94363 94363. The DC would carry this number with him at all times and personally handle all public complaints. People did not have to knock the doors of various public offices any longer but could do it from the comfort of their homes.
It ensured elimination of paperwork, petitions, bureaucratic hurdles and time delays.
"I remember getting texts and complaints from all over India. One elderly person from Patna complained that his BSNL landline hadn't been functioning for a long time. One gentleman from Bahadurgarh, Jhajjar district, Haryana, complained that the doctor and staff never come to ESIC dispensary," he adds.
These complaints would then be forwarded to a closed WhatsApp group where all the officers of District Coordination Committee were available. The concerned officer would then take it up.
The response time ranged from minutes to a couple of days depending on the nature of the complaint. Whether it was related to the Public Distribution System, scholarships, electricity, landline, water, garbage collection, transport issues, banking, post office, illegal sale of liquor, election cards, road conditions etc.
The same number was available on Telegram, Hike and Facebook messenger too. SMSes were welcome. Only phone calls were barred.
Using this mechanism, the DC was able to address thousands of complaints in a short span of a year considering the sparse population of 2.7 lakh in Jowai. The system was lauded by the Meghalaya State Public Grievance Commission for being the only grievance redressal mechanism in India where the collector interacted with the public directly without any intermediaries. His Facebook interaction was a hit too. Facebook became a platform where youths could interact with the DC directly and take part in the governance.
Open office system
He recalls how the Prime Minister once said that all government servants, ranging from Secretaries to peons are equal. He believes that peons are way more powerful. Having had instances where people who had travelled to meet the DC were being turned away under the pretence that he was busy, made him kickstart an open-office system.
Under this, nobody needed to ask for anybody's permission before entering the DC's chamber, not even the Deputy Commissioner's. They can barge in because they no longer need visitor slips when he is in office.
An exceptional example of his tech-savvy reforms reflects in one such instance where he read on social media that students were paying huge amounts to upload scholarship documents, missing their classes in the process, as they ran from pillar to post and queued up outside cyber cafes.
To their relief, his team opened their National Informatics Centre (NIC) office and e-district office to all the students to ensure they could go there, complete registrations, scan documents and upload them via the high-speed internet, all for free.
Meetings every second Tuesday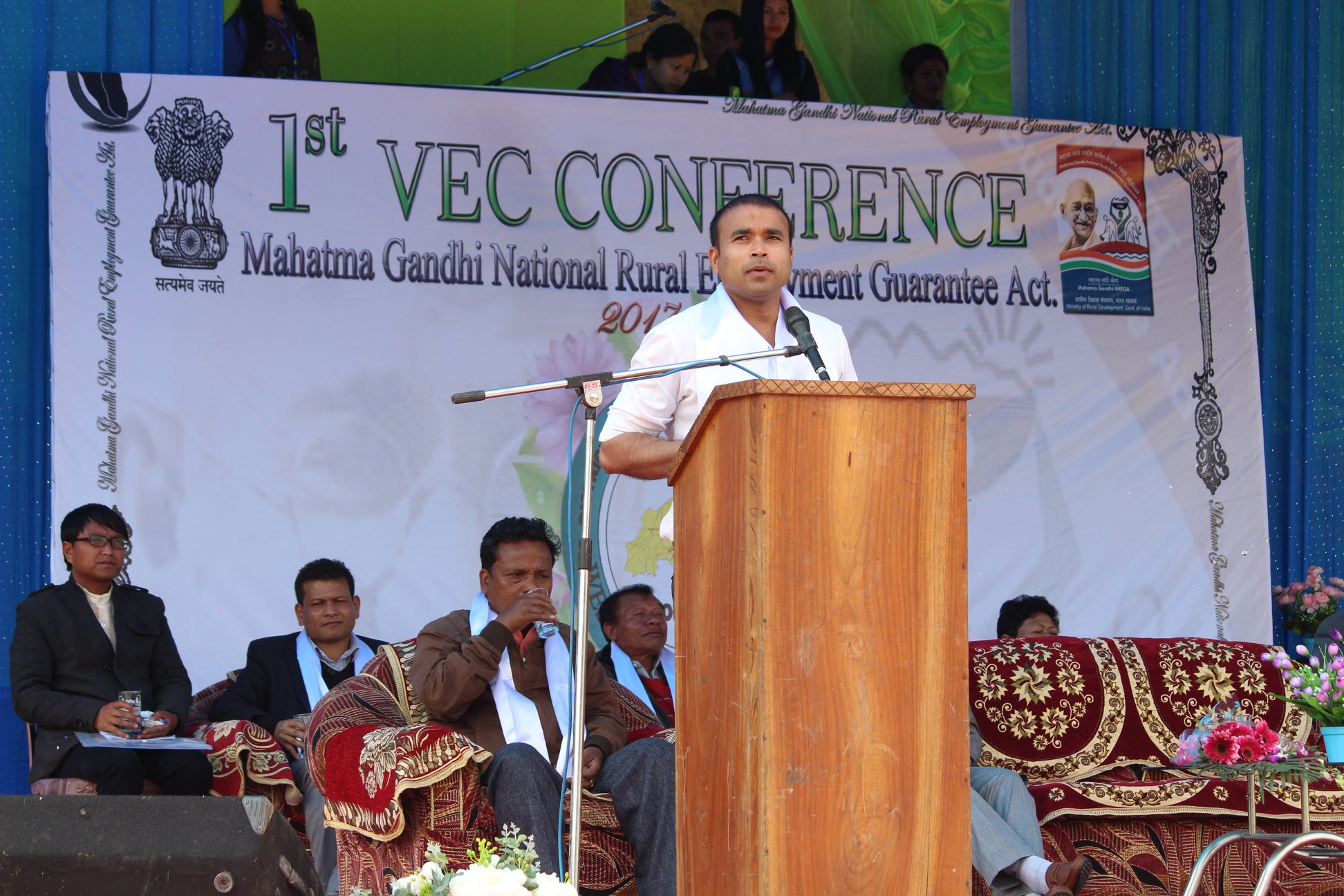 To have systemised meetings to address the issues of the villagers, he started the tradition of having monthly District Coordination Committee meetings on every second Tuesday of the month not in office but in different parts of the district. Villagers who hadn't even seen their BDOs (Block Development Officers) were thrilled to see the barrage of officers coming to their villages. They would play host and take part in the discussion to make their village a model one. These decisions were religiously carried out in the next few months.
He is now leading the implementation of shredded waste-plastic technology this year in all three parts of Meghalaya, including Khasi, Jaintia, and Garo Hills which is the Chief Minister's pet project.
"We are also bringing down our dependence on plastic by going for alternative packaging materials. We aim to make Meghalaya plastic-free in the next one year and spotlessly clean by the National Games 2022," he adds.
---
Read More: How an Auto Driver's Iron-Willed Son Became One of India's Youngest IAS Officers!
---
Under his leadership, two districts that he served West Jaintia Hills and West Khasi Hills district were at a whispering distance from winning the coveted Prime Minister's Award for Excellence in Public Administration in consecutive years.
One of the projects that he has executed that he is personally proud of was streamlining of the district recruitment process. "I have always believed that recruitment is the foundation on which the governance rests. If we recruit monkeys, you will witness circus in government offices. If ineligible and unqualified candidates get through, not only you will have to suffer them for 30 years, but there will be disenchantment among the qualified ones, and they will turn anti-social. In some cases, it used to take 2-3 years for the results to come. By that time, candidates would have settled elsewhere or moved on or lost interest. We brought it down to a matter of days. In a couple of instances, we declared results in a mere 72 hours. This greatly inspired youth to take up competitive exams."
When I ask him about his views on constant transfers, he says,
"Transfers are alright provided they don't happen too frequently. Because any officer, however efficient, would require at least six months to understand the district, its places, the working culture, people, officers and staff, challenges, opportunities, strengths, and weaknesses. And it will take another six months to conceptualise projects which suit the local needs, and it will have a gestation period of at least a year. So premature transfers can throw all these off guard. Having said that as a duty bound servant I followed Government orders every single time. I am also of the opinion that one shouldn't be in the same place for more than 2-2.5 years. I personally like fresh places and new challenges."
As his bid adieu, the man revealed how he has always been a great admirer of President Harry Truman who had a signboard on his Oval office table, which was made in a Federal prison and gifted to him. It said 'The BUCK STOPS here.'
"I have an identical sign on my table. Before entering the service, I had thought that if I became an IAS officer, I would keep one on my table. I may not be responsible for things which are hunky dory, but I sure am responsible if things are not in order."
Regarding UPSC preparation he says "To become a civil servant, you have to think and behave like one from the day you start your preparation. For me, civil service is not a job; it's a higher calling, an opportunity to do tremendous good. It inspires me every morning to work with courage and conviction, passion and devotion, with loyalty to none but the Constitution of India," he signs off.
Like this story? Or have something to share?
Write to us: contact@thebetterindia.com
Connect with us on Facebook and Twitter.
Tell Us More
We bring stories straight from the heart of India, to inspire millions and create a wave of impact. Our positive movement is growing bigger everyday, and we would love for you to join it.
Please contribute whatever you can, every little penny helps our team in bringing you more stories that support dreams and spread hope.