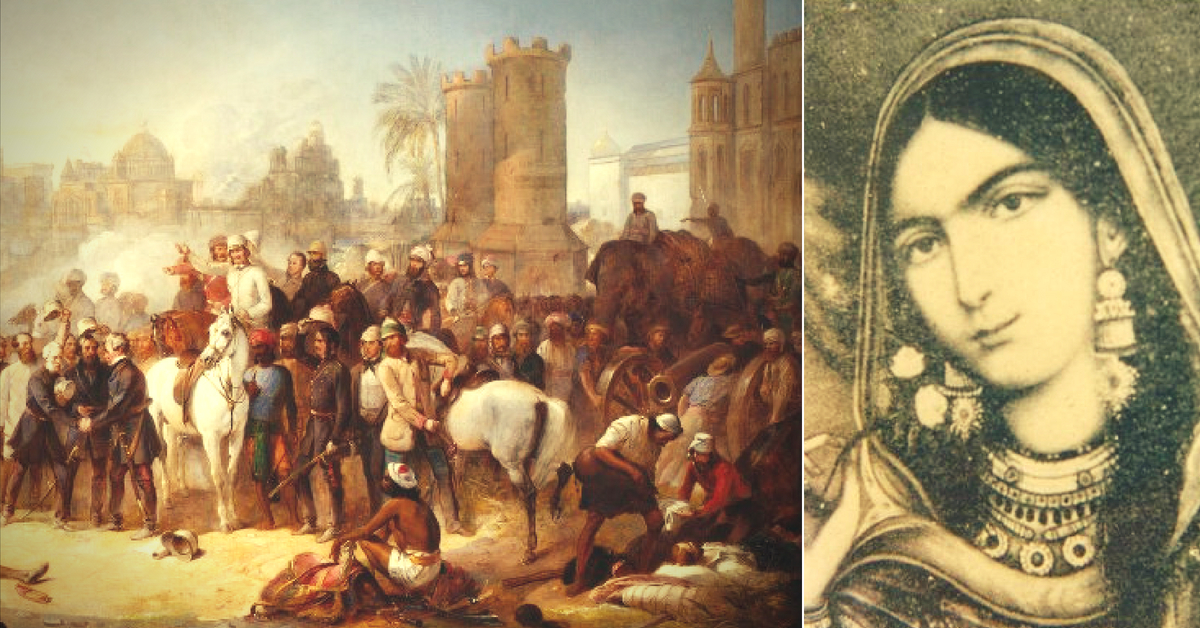 The Begum ruled the largest area of rebel land, commanded the most significant rebel force of the war and held out the longest against the British
On March 6, 1858, led by the British Commander-in-Chief, Colin Campbell, thousands of British troops – English, Scottish, Sikh, Bengali and even Nepali – began the final assault of the ancient city of Lucknow.
Apple of the eyes of successive Nawabs, the city was packed with walled baghs, palaces, mosques, tombs and densely-built homes. Many of these beautiful gardens, mosques and palaces were now in ruins. Some places like the Secundra Bagh – stormed by Highlanders on November 6, 1857 – were still filled with the bodies of hundreds of slain rebel sepoys.
The surviving rebels and defenders, remnants of revolting sepoy units from across North India, ordinary residents of the city and the soldiers and mercenaries from surrounding areas, fought that day as desperately as they had ever done, since the heady days of June 30, 1857, when they had taken the city and besieged the British garrison in their Residency.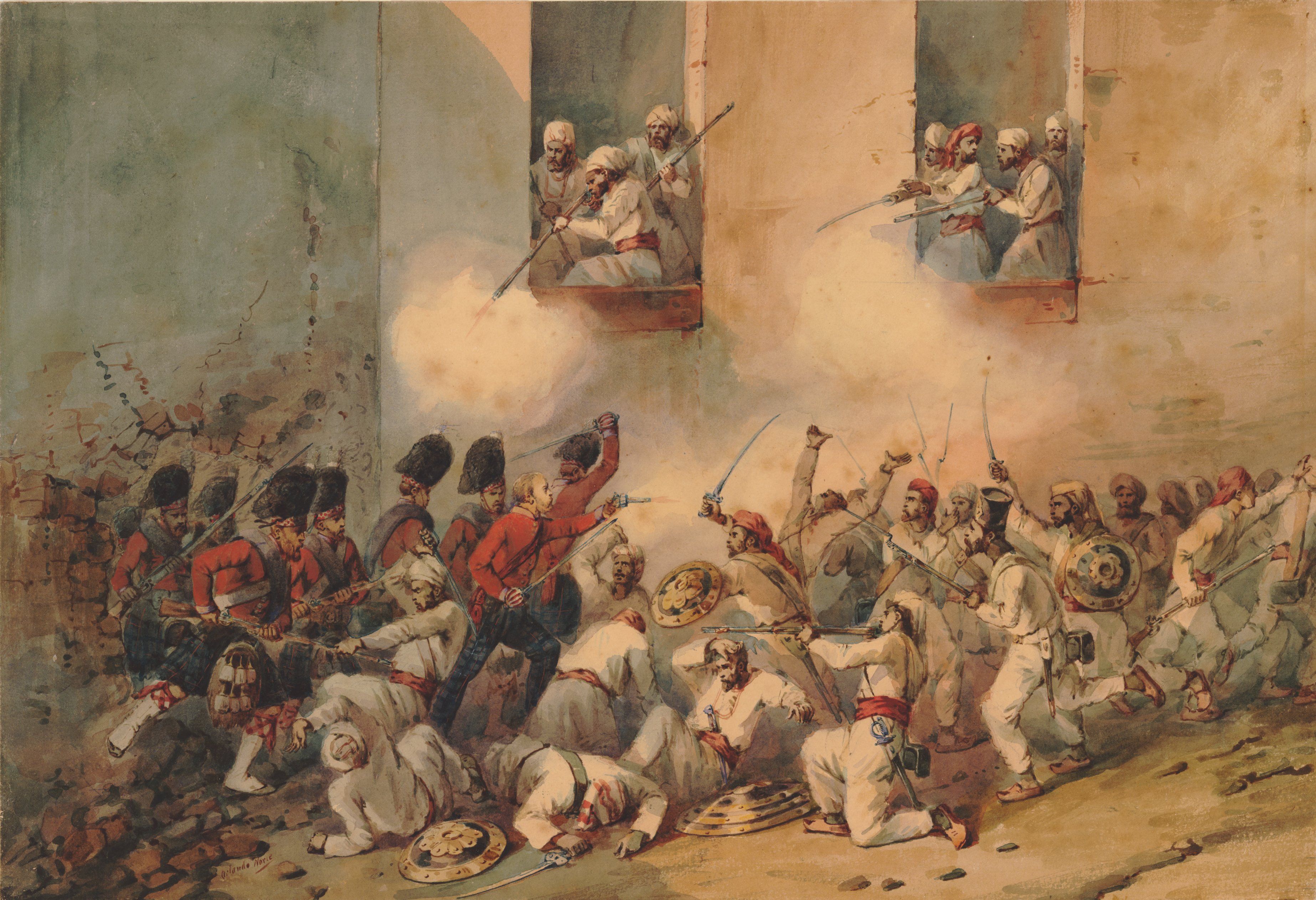 Sadly, it would all end in tragedy.
Delhi and Kanpur had already fallen to the British. Armies were marching towards Jhansi and Gwalior. And wild and chaotic Lucknow could not hold out for long. By March 21, it was all over.
Yes, the British had won a great many things that summer. Great lands and cities, unimaginable looted wealth and an empire. But of the many jewels of India they despoiled in those fiery months, there would be one they would never claim, tame or diminish.
She was called Begum Hazrat Mahal. And this is her heroic, tragic and awe-inspiring story.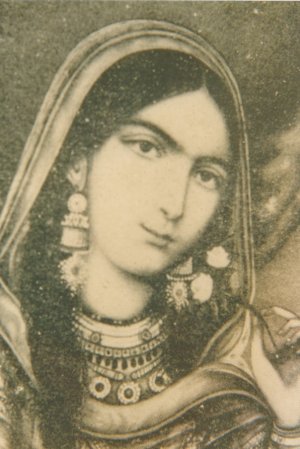 As stories go, this one feels like a bestselling novel or a blockbuster film – the poor girl who became a courtesan, the besotted Nawab who made a courtesan his mistress, the Begum who refused to give up even after everyone had, the undefeated spirit. But as the adage goes – truth is stranger than fiction. This, and so much more, was all true.
History has lost the exact circumstances of Hazrat Mahal's birth and early life. But what is apparent is that it was painful and tragic. As far as the most commonly accepted version goes, she was born on an unknown date and named Muhammadi Khanum. She was made into a dancing girl by her parents, who then sold her to the royal harem of the ruler of Awadh.
She began life there as a 'Khawasin' (maid), before being "elevated" to 'Pari' (fairy) and finally into a 'Begum' after she became the mistress of the Nawab, Wajid Ali Shah. When she gave birth to a son, Birjis Qadar, the Tajdaar-e-Awadh was so pleased that he first married her, to make the son a legitimate heir, and then named her Hazrat Mahal, the name with which she would become known to history.
Read More: Abadi Bano: Illiterate Widow to One of Freedom Struggle's Most Powerful Voices!
Up to this point, Hazrat Mahal's life was a little different from scores of such begums. Indeed the Nawab himself later divorced her, as other wives entered his life. But the turning point for Awadh and the Begum came in 1856 when the East India Company annexed the state of Awadh.
At the time, to whitewash their theft and naked greed, the British invented several reasons. But the reality was simple enough – Lord Dalhousie had a big army and wanted to conquer as much land as he could.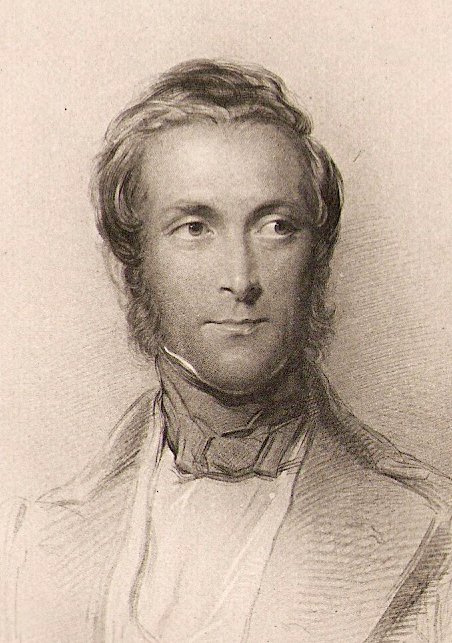 Awadh had been annexed in February of 1856, along with many other such states. The annexation by itself was simple. By that time, Awadh's army was supine, and the Nawab agreed to be pensioned off to Calcutta. He soon left for the city, arriving there in May 1856 with a large entourage, many animals and cooks. He would spend the rest of his days in Calcutta, building a 'mini Lucknow' in exile. But Hazrat Mahal and her son were not part of that entourage. A bold, and charismatic politician, she still believed in fighting for the rights of her son, and Awadh. And she had the support of influential courtiers and leaders, and the people.
But passions alone do not change the fates of nations. For that, one needs a revolution, and that was precisely what was brewing across North India at the time.
Resentment was building among millions of ordinary citizens, and more seriously, among the tens of thousands of 'sepoys' or 'sipahis' – Indians who had joined the British army to fight for them. Primed by the brazen behaviour of the British, the bonfire was waiting for a spark.
Read More: Malika Kishwar, the Awadh Queen Who Rests in France's Most Famous Cemetery!
As we all know, the spark came from Meerut, where the sepoy Mangal Pandey refused to use the new cartridges issued for his rifle. Though few rallied to his cause on March 29, 1857, and he was hanged, the revolt quickly spread – from Meerut to Kanpur to Delhi. It arrived in the form of thousands of rebel sepoys to Awadh by June.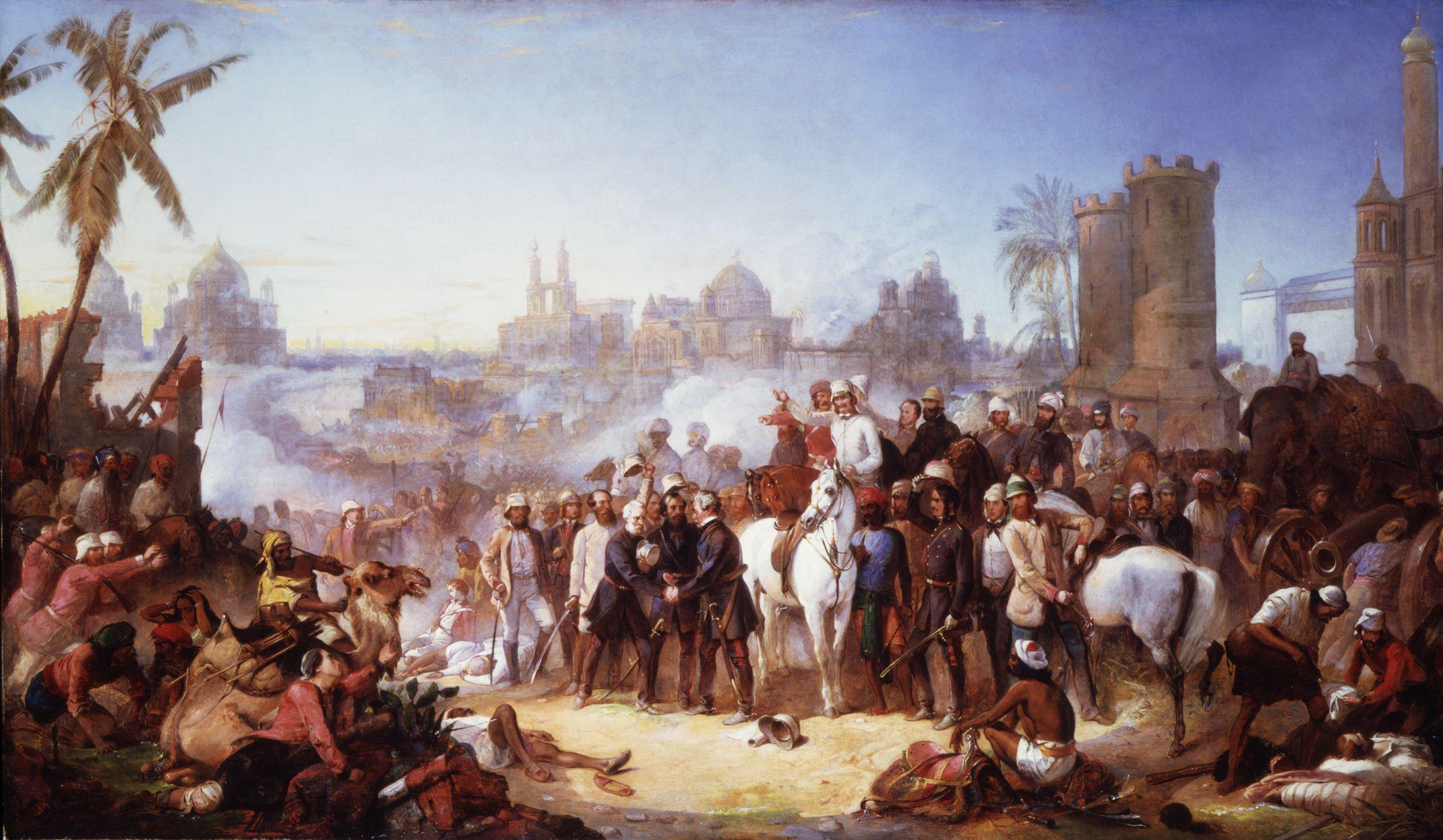 Hazrat Mahal and her supporters, including the local nobility of Awadh, had been relatively quiet till then. But seizing the opportunity, they quickly organised themselves and overthrew British authority in the state. This was done with the support of the local landowners, the nobility and even ordinary peasants, who flocked to the begum's banner – a move that perhaps surprised those who had thought that the fighting spirit of Awadh was at an end.
On June 5, Hazrat Mahal crowned her son, Birjis Qadar, then either 12 or 14, as the rightful ruler of Awadh and Raja Jai Lal was appointed as military commander.
The battle of Chinhat, fought amidst a mango grove on June 30, 1857, in what was then a small village outside Lucknow, set matters in stone. The British were roundly beaten and forced to retreat to their fortified Residency inside Lucknow. Awadh was officially free of British rule from that day.
William Howard Russell's much-quoted line from My Indian Mutiny Diary sums up his feelings at the time – "This Begam exhibits great energy and ability. She has excited all Oudh to take up the interests of her son, and the chiefs have sworn to be faithful to him. The Begum declares undying war against us."
For ten months from then, Hazrat Mahal took control of affairs as her son's regent. Not only was she backed by her supporters, but the ordinary Awadhi and even the last Mughal – Bahadur Shah Jafar – recognised her rule all the way from Delhi. She would prove to be a popular administrator and a host of eyewitness accounts, both Indian and British, testify that the Begum was not shy of battle, either.
Many accounts recall her going from camp to camp, to raise morale through her fiery speeches and her presence in various battles. An 1858 edition of The Times in London stated, "The Begum of Awadh shows greater strategic sense and courage than all her generals put together." High praise indeed.
Read More: This Lucknow Woman Singlehandedly Took down 30 British Soldiers in 1857!
To take yet another example, many British accounts of the battle of Musa Bagh in Lucknow, noted that the Begum was personally present, fighting and rallying the 9,000 or so rebels who fought there. She was sometimes seen riding an elephant in battle as well.
Over a 150 years later, it is hard, to sum up her leadership and inspiration.
But to give modern readers some idea – at the time, the Begum ruled the largest area of rebel land, commanded the most significant rebel force of the war and held out the longest against the British, who would eventually bring to bear formidable imperial forces to crush Lucknow.
Many things worked against her – the disunity among the rebels being the chief cause. The British had one commander, with one goal – defeat each rebel force before turning to the next. They had unbroken supply lines, modern technology and vastly more money and material. They also had the help of many Indian kingdoms and even Nepal.
The Begum had her own will, minimal supplies, disjointed allies and ultimately, not enough firepower.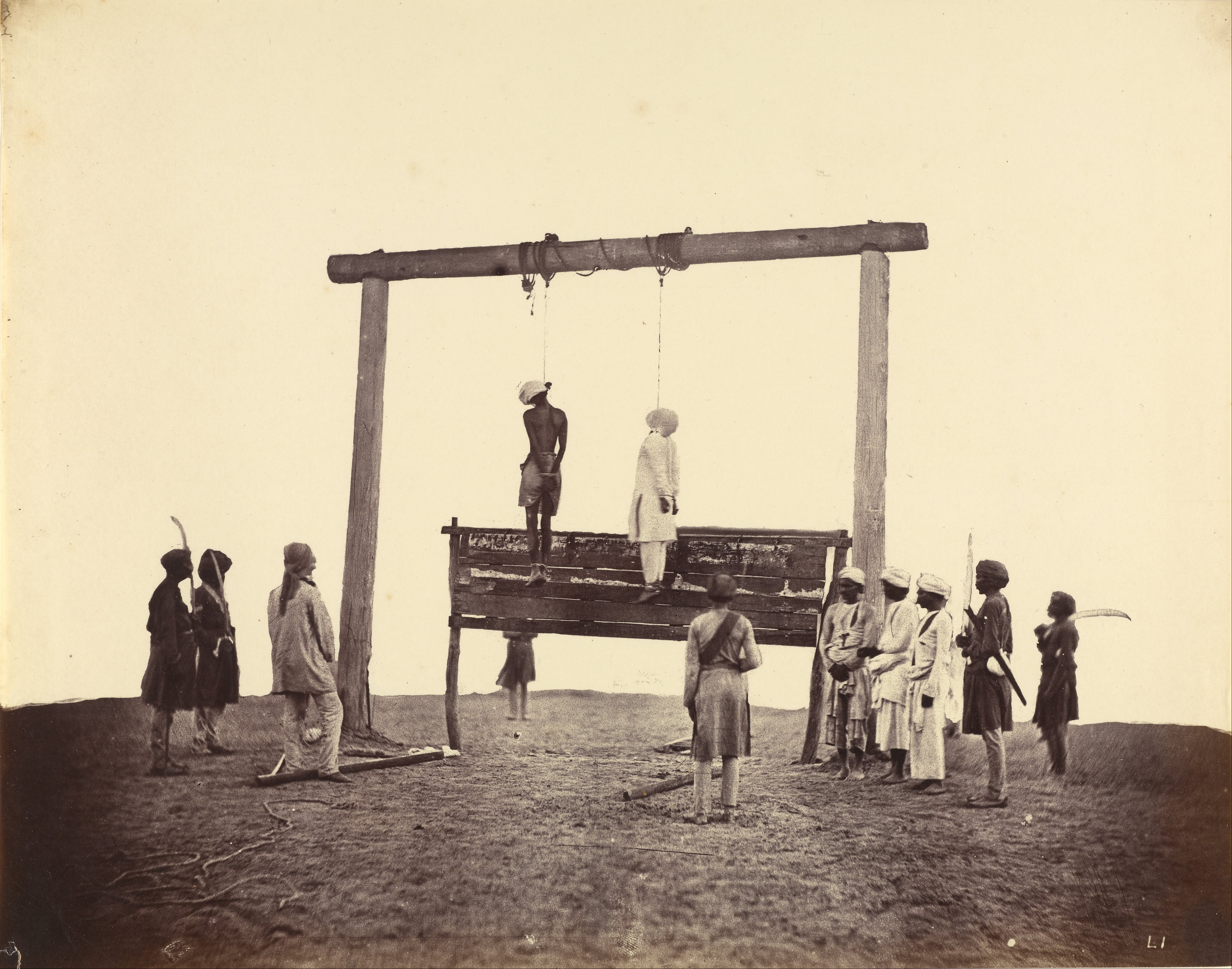 By March 18, 1858, the fall of Lucknow was inevitable. The British had made earlier offers to the begum – a pension, rule under the British and mercy. But the Begum had rejected them all. It was all or nothing for her. And that would be the case till the end. She slipped out of Lucknow before the end, making her way to the Himalayan forests in the North, fighting bitterly at every step against pursuing the British, before finally seeking refuge in Nepal.
The British protested, but the Nepali ruler refused to hand her over. They offered her a pension to return to Lucknow as their regent – she spurned the offer. For 16 years, Hazrat Mahal would live in Kathmandu, slowly losing all her wealth. But she refused to come back in surrender. When she died, on April 7, 1879, there was no money even for a grave.
She rests in a small grave in an encroached corner of the Jama Masjid in Kathmandu to this day – undefeated to the end. In some small relief, her son, Birjis Qadar, was allowed to return with a pardon after she died.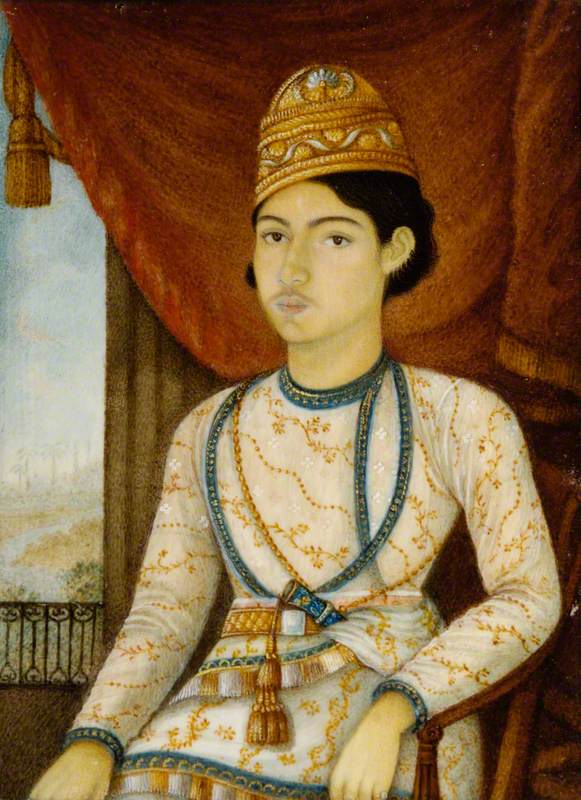 "Begum Hazrat Mahal is remembered by us as the bravest and strongest woman warrior of the royal family. We remember her on her death anniversary by offering prayers as her birthday is not known to us. I have often heard from Amma that she was a very kind-hearted lady with a soft corner for poor people, as mentioned in a couplet by Wajid Ali Shah himself," Manzilat Fatima, the great, great granddaughter of Begum Hazrat Mahal, tells The Better India.
She adds, "I have heard my mother, Mamlikat Badr, narrating the story of how she used to help the poor even though she was going through tough times; she would part with her valuables to help the needy."
Warm memories, which are in stark contrast to the rest of the nation, which seems determined to ignore the brave begum, even as others like Rani Lakshmi Bai and Mangal Pandey continue to be celebrated in song and film.
A postage stamp was issued, and an offering made at her grave by the government, which also made a documentary on her.
It hardly seems sufficient tribute to someone who could have lived a life of luxury but chose an incredibly difficult, but free life instead. A lesson from the past, still relevant to this day. We can end with a couplet from Nawab Wajid Ali Shah himself –
Gharo'n par tabahi padi saher mein, khude mere bazaar, Hazrat Mahal (Calamity fell on the houses in the morn; my bazaars were looted, Hazrat Mahal)
Tu hi baais e aisho araam hai garibo'n ki gamkhwaar, Hazrat Mahal (You alone are a source of comfort, O comforter of the poor, Hazrat Mahal)
(Edited by Shruti Singhal)
Like this story? Or have something to share?
Write to us: contact@thebetterindia.com
Connect with us on Facebook and Twitter.
We bring stories straight from the heart of India, to inspire millions and create a wave of impact. Our positive movement is growing bigger everyday, and we would love for you to join it.
Please contribute whatever you can, every little penny helps our team in bringing you more stories that support dreams and spread hope.