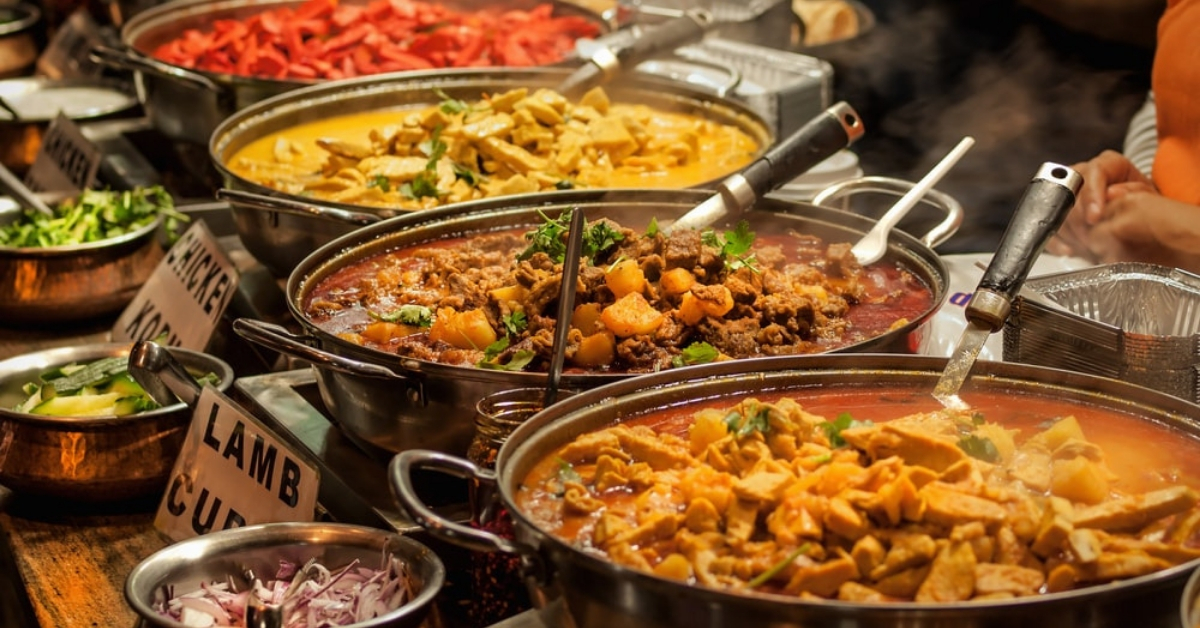 Did you know that, 4,000 years ago, the Harappans were probably eating almost exactly what you ate last night? Find out how this was revealed and more as we trace the origins of the ubiquitous curry.
As a Bengali who grew up in Goa, fish curry is not just a dish; it is a sentiment. Whether it was Bengal's maacher jhol or Goa's xitt codi, I grew up savouring fish curry as my staple lunch for years. And even when I left my hometown for college, the distinct flavour of these spicy, savoury curries didn't leave my taste buds.
But then that's the thing about curries; they have a way of leaving one drooling at their memory, especially in India, where meals are rarely complete without some kind of curry. From dhansak and korma to rogan josh, kuzhambu and vindaloo, the many shades of this delectable concoction have been warming the cockles of Indian hearts for generations.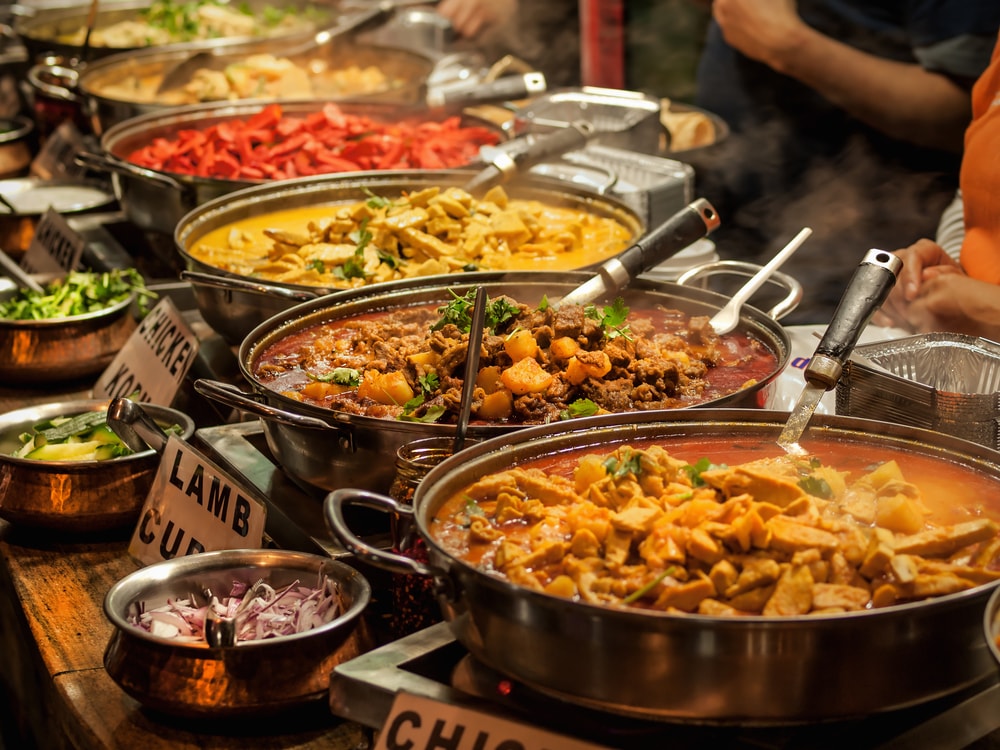 Photo Source: Surya Indian Kitchen & Catering
Interestingly, there is no such word as 'curry' in any of India's many languages. So what exactly is 'curry'? And when and where did it originate?
Thanks to two hardworking archaeologists, advanced microscopes and a pile of (extremely old) dirty pots, at least some of these questions may have been answered.
In 2010, archaeologists Arunima Kashyap and Steve Webber of Washington State University made history at the Harappan excavation site of Farmana (in Haryana) when they used the method of starch grain analysis to identify the residue of the world's 'oldest' proto-curry from the shards of a handi (a clay pot).
Extracting molecules from the shard's surfaces and mapping them in the lab for clues, they found traces of eggplants (brinjals), ginger, turmeric and salt in them—the last three being key ingredients, even today, of a typical Indian curry. (Note: Archaeologists also found millet, wheat, lentils, barley, mung bean, bananas and a 'carbonised clove of garlic' at the site.)
Wanting to confirm the find, Arunima and Steve took to their own kitchens in Washington. "We got traditional recipes, cooked dishes, then examined the residues to see how the structures broke down," Steve told Slate. The results matched what they had unearthed at the Rakhigarhi excavation. "Then we knew we had the oldest record of ginger and turmeric."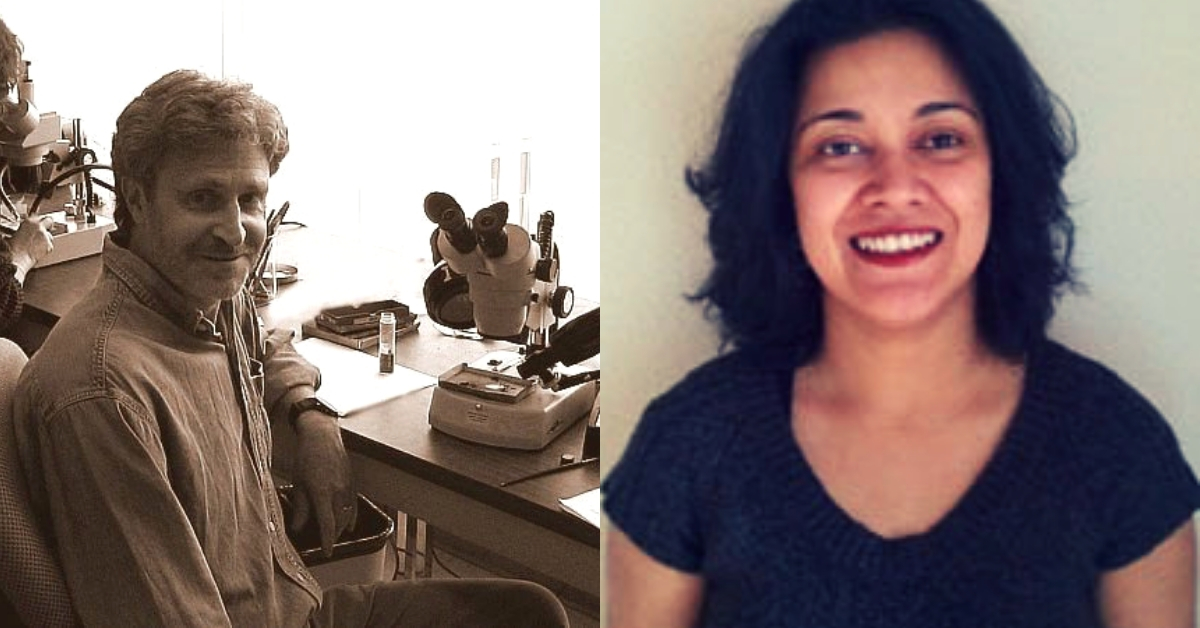 In other words, 4,000 years ago, the Harappans were probably eating almost exactly what you ate last night!
As for the origins of the word 'curry', it remains disputed. In his book, The Oxford Companion to Food, historian Alan Davidson credits it to the Tamil word kari, "or spiced sauce, which was originally a thin, soup-like, spiced dressing served in southern India".
On the other hand, food historian Lizzie Collingham traces it to Portuguese-ruled Goa of the early 1500s. In her book Curry: A Tale of Cooks and Conquerors, Collingham explains that the words kari or caril likely referred to "a spiced dish of sautéed vegetables and meat.".
In fact, there is a recipe for kari in a 16th-century Portuguese cookbook on royal banquets written by maritime traders.
A 16th-century Dutch traveller, Jan Huyghen van Linschoten, also described the way caril was eaten in Goa. He wrote: "Most of their fish is eaten with rice, which they seeth in broth, which they put upon the rice, and is somewhat sour as if it were sodden in gooseberries or unripe grapes, but it tasteth well, and is called Carriel, which is their daily meat."

Another 17th-century traveller, Pietro Della Valle from Rome, described caril in his accounts as broths "made with butter, the pulp of Indian nuts . . . and all sorts of spices, particularly cardamom and ginger . . . besides herbs, fruits and a thousand other condiments . . . poured in good quantity . . . upon boiled rice."
So it was probably the Portuguese who set the ball rolling by introducing the word caril to the world. Interestingly, prawn curry is still called 'Caril de Camarao' in some places in Goa.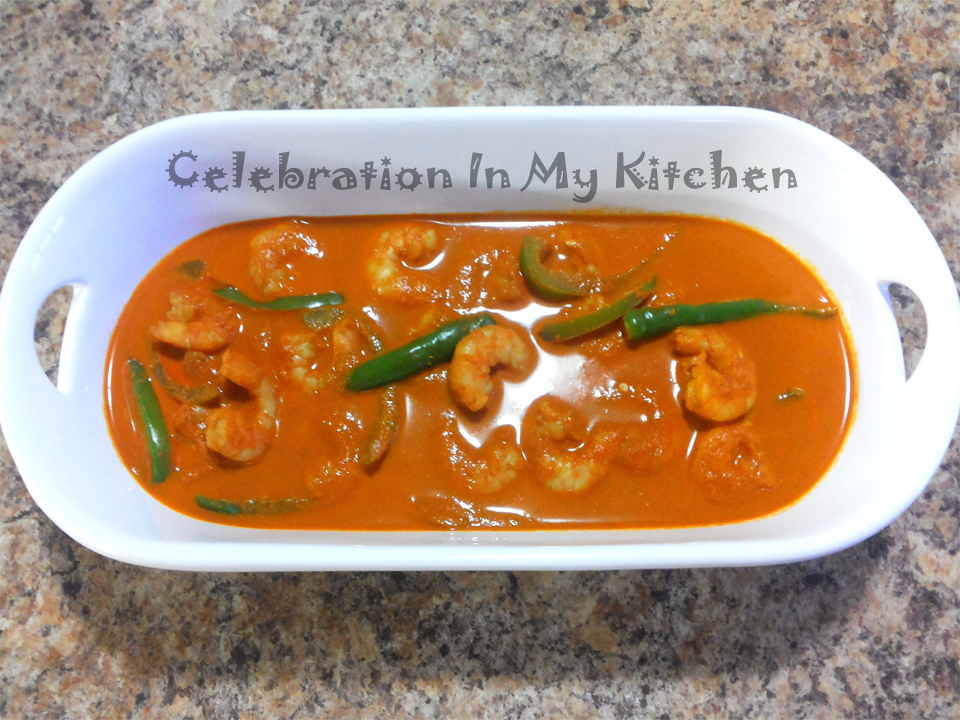 Meanwhile, back in India, the kari continued to evolve into a plethora of local and hyperlocal variations. Persian influence led to the addition of yoghurt in meat gravies; cream and pureed nuts were added in Lucknow to produce decadent kormas; and chillies from South America (introduced by the Portuguese) gradually found their way into south Indian curries—it goes without saying that our forefathers took to this new seasoning with immense gusto!
But how did this huge range of dishes end up being lumped together under one moniker? For that, we have to look to the British and their colonising mission.
Wherever the British went, taking with them bureaucrats, soldiers, clerks, cooks, indentured labourers, and other cogs in the wheels of the Raj, so did the local curries of India (like the Railway Mutton Curry). But with typical insensitivity and willful ignorance, they replaced the varied recipes and diverse eating cultures with a homogenous notion of an Indian 'curry'.
In 1747, Hannah Glasse published the first curry recipe in English under the title of 'To Make a Currey The Indian Way'. By the late 19th century, commercial curry powder was being widely sold in England, even though it had little resemblance to anything being used in India. In fact, Indians rarely depended on a single powder to make their versions of the dish, instead relying on a melange of spices specific to the recipe.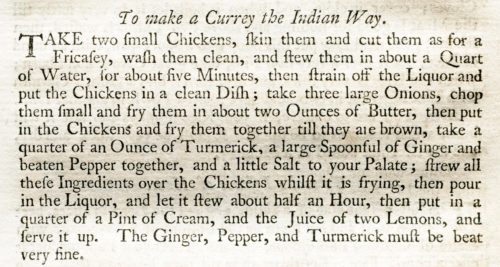 Indians who rose to prominence in the international culinary arena would later go on to denounce this reduction of their country's rich cuisine to store-bought mixes.
"What you don't need is curry powder," wrote Madhur Jaffrey, the doyen of Indian cooking in America, in 1974, in her book An Invitation to Indian Cookery. She added that "no Indian ever uses curry powder," nor would they mix their own, since then every dish would taste the same.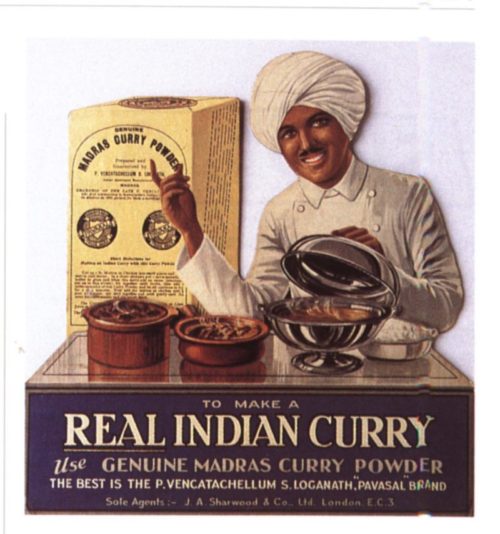 However, there is also a different legacy of this culinary intermingling, courtesy Indians who migrated to England and sister colonies. In lands far away from India (South Africa, Guyana, Maldives, Fiji, Japan, Trinidad, Mauritius, Suriname etc.), Indian immigrants used local ingredients to create the closest approximation of the loved and remembered curries from 'back home'.
Ever since these reclaimed and reinvented curries have continued to conquer all, wherever they have settled. Like the Indian diaspora itself, they are true to their origins yet creative, full of surprising flavours and depths, and yes, infinitely adaptable.
Take, for instance, South Africa's Bunny Chow. Essentially a piping hot Indian-style curry housed inside a hollow loaf of bread, Durban's bunny chow is a much-loved street snack in South Africa. In fact, according to the Johannesburg Times (the country's newspaper of record), it is an "integral part of South Africa's culinary heritage."
Read more about the Indian origins of this delightful fusion dish here.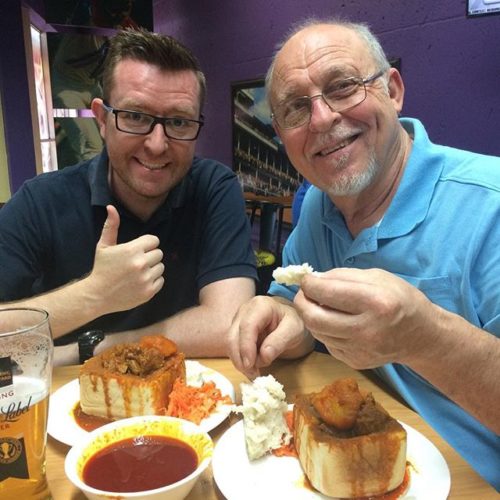 In Japan, Nakamuraya Indo-Karii remains a crowd favourite. Famously christened the 'taste of love and revolution' by Tokyo newspapers, this Indian style chicken curry was introduced in Japan by freedom fighter Rash Behari Bose. With over 6 billion helpings being served annually, it is still made according to Bose's original recipe and supplied as packaged ready-to-eat meals to supermarkets across the country!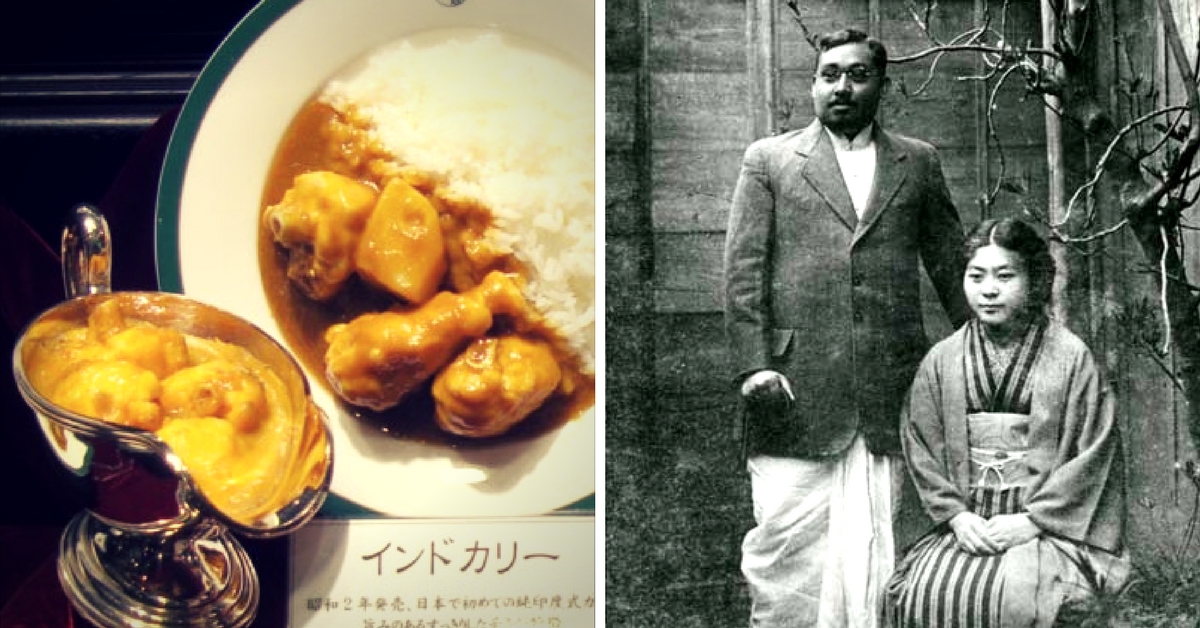 ---
Also Read: How an Indian Freedom Fighter's Curry Became a Sensation in Japan
---
In Trinidad and Tobago, a country whose 40 per cent population is of Indian origin, the role of dhaniya (coriander) in curries has been substituted by bandhaniya (a local herb called shadow beni)—a fascinating example of indigenisation that says a lot about how Indians innovated to hold on to their culinary culture even when they were "saat samundar paar" (seven seas away)!
So the next time you order your favourite curry, know that you're not just satiating a craving—you're tasting a bit of ancient culinary history.
And if all that food talk has made you hungry, here is a curated list of six little-known Indian curries that you need to tick off your foodie bucket list!
1. Mirkapaya Mamsam: A wonderfully piquant mutton curry from Andhra Pradesh that uses three different types of chillies in three different forms.
2. Posto Murgi: A much-loved local speciality in West Bengal, this lightly spiced curry involves slow-cooking chicken in poppy seed paste.
3. Thalagam: A tamarind-based curry made using seven vegetables that is served in Tamil Nadu, especially during the Thiruvathirai festival.
4. Squid Ambotik: A sweet-sour-spicy gravy with calamari which, unlike most Goan curries, doesn't have coconut.
5. Nadru Yakhni: A Kashmiri delicacy, this is a creamy yoghurt-based curry with succulent lotus stems.
6. Kumurat Diya Hanhor Mangxo: This Assamese preparation is an aromatic curry made of duck meat and bottle gourd, spiced up with freshly ground pepper.
---
Also Read: The Story of Biryani: How This Exotic Dish Came, Saw and Conquered India!
---
(Edited by Saiqua Sultan)
Like this story? Or have something to share? Write to us: contact@thebetterindia.com, or connect with us on Facebook and Twitter.
Tell Us More
We bring stories straight from the heart of India, to inspire millions and create a wave of impact. Our positive movement is growing bigger everyday, and we would love for you to join it.
Please contribute whatever you can, every little penny helps our team in bringing you more stories that support dreams and spread hope.