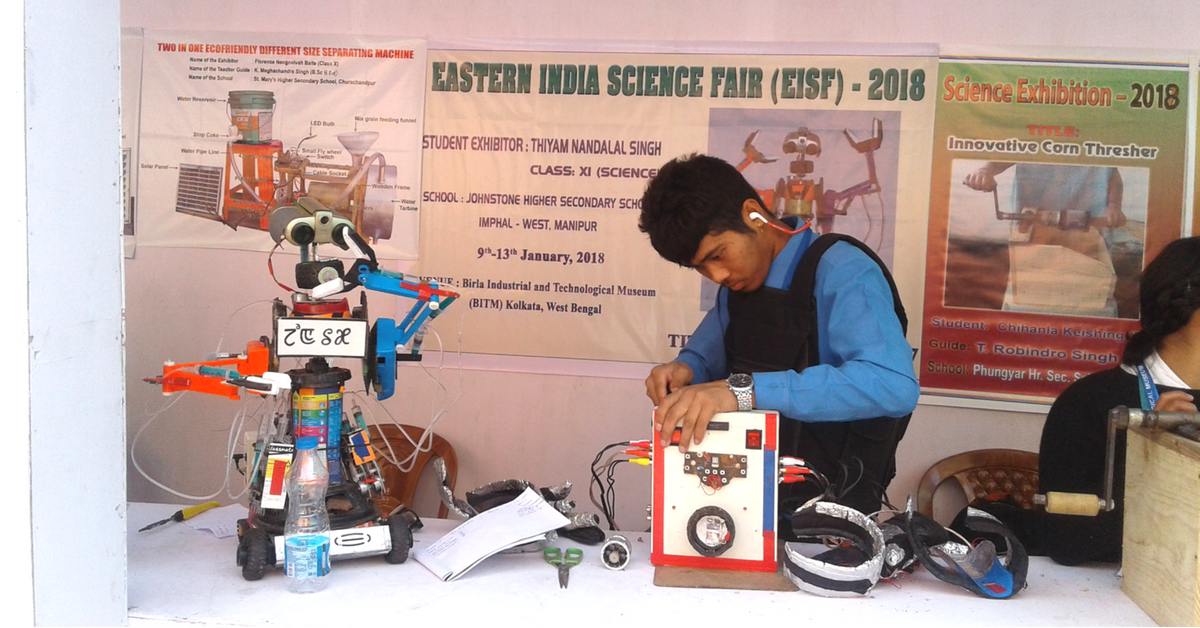 Right from his childhood days, Nandalal was fascinated by the inner workings of electronic items and was quite fond of dismantling electronic toys to study them.
Terminator, RoboCop, Wall-E, R2-D2, C3PO—these iconic robot characters from films have fascinated most of us and made us wish that we had one of our own because their superhero-like abilities would help us finish our homework and chores in a jiffy.
Many of us would also remember attending countless science exhibitions during our school days. There, a few students would showcase amazing robotic contraptions and gadgets that they had created, and when these would perform certain actions on command, everyone would be left dumbstruck!
Often, the curiosity that children have about the world around them drives them to wonder about how things work. While some are drawn to nature and want to understand its many mysteries, for others, it is science and technology.
For Thiyam Nandlal Singh, a student of Class 12 at the Johnstone Higher Secondary School in Imphal, it was most certainly the latter.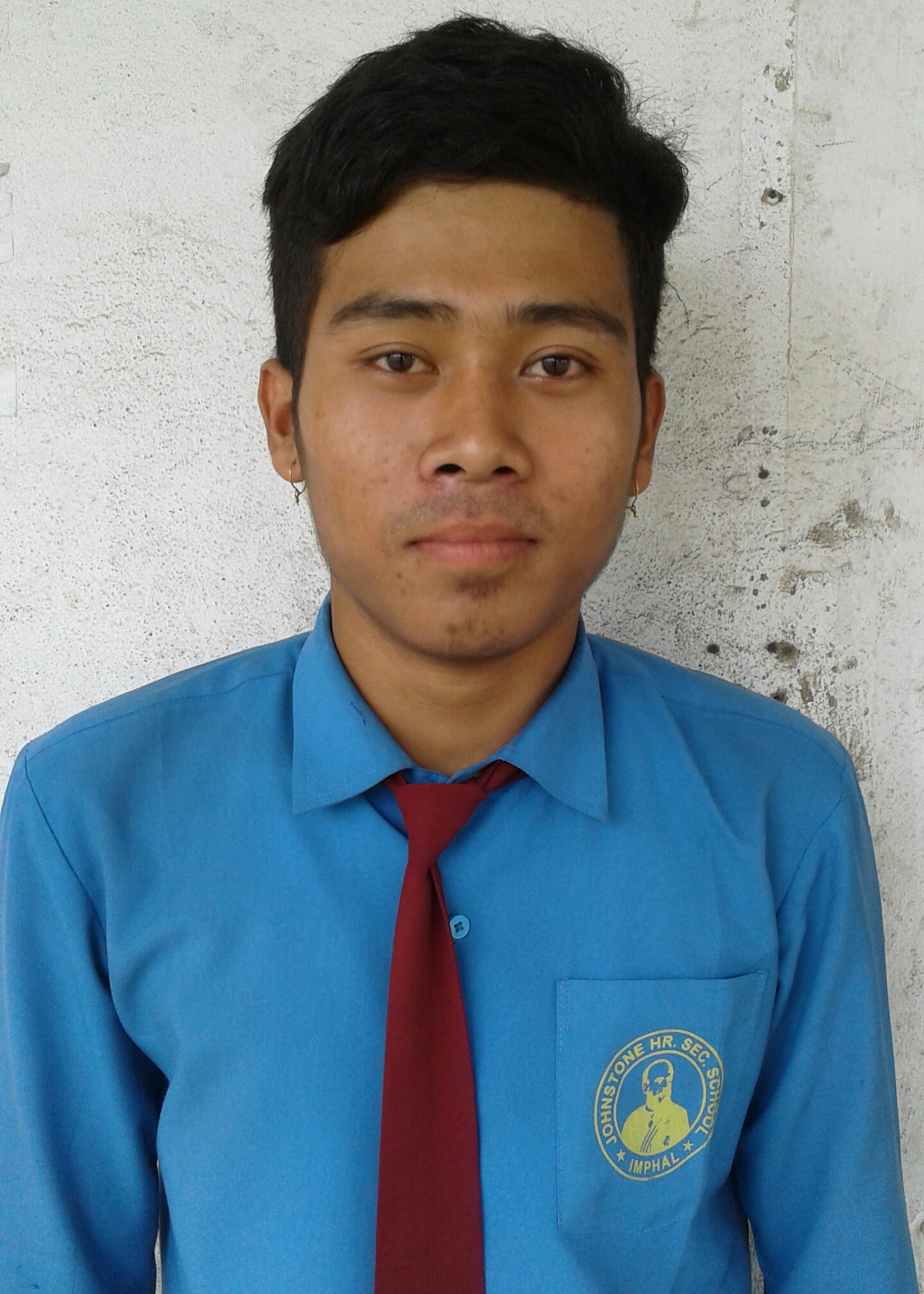 Right from his childhood days, Nandalal was fascinated by the inner workings of electronic items and was quite fond of dismantling electronic toys to study them, and once that was done, he would put everything back together.
In fact, this inquisitiveness soon changed Nandalal's focus from just observing, to applying what he learnt and understood. He began to efficiently repair home appliances and gadgets like the television, radio, and emergency lamps at home that would otherwise require the services of an electrician. He even ended up devised his own way of checking electrical wiring and circuits.
Interestingly, the teenager, who hails from a family of farmers, has had no formal training or expertise in the field other than his own observation-driven knowledge.
People who have known Nandalal wouldn't be surprised if they found out that he has constructed a robot all by himself.
Well, guess what? Last year, Nandalal constructed a robot, JON17, which went on to garner him many accolades across science exhibitions held in Manipur!
But there is something quite unique about JON17 that makes it even more impressive than just being created by a school student—every component of the robot comprises discarded scrap materials like emergency lamps, electronic toys, DVD drives, syringes, speaker frame and even IV-fluid tubes.
"The idea to create a robot with scraps took form in my head after watching an English film that inspired me to tackle the issue of garbage piling up in our surroundings, with robots," says the young innovator to The Better India.
He had first constructed a model of the robot using discarded emergency lamps as its arms, a pair of old toy binoculars as the head, and an empty bottle as the body that was mounted on an unused speaker frame.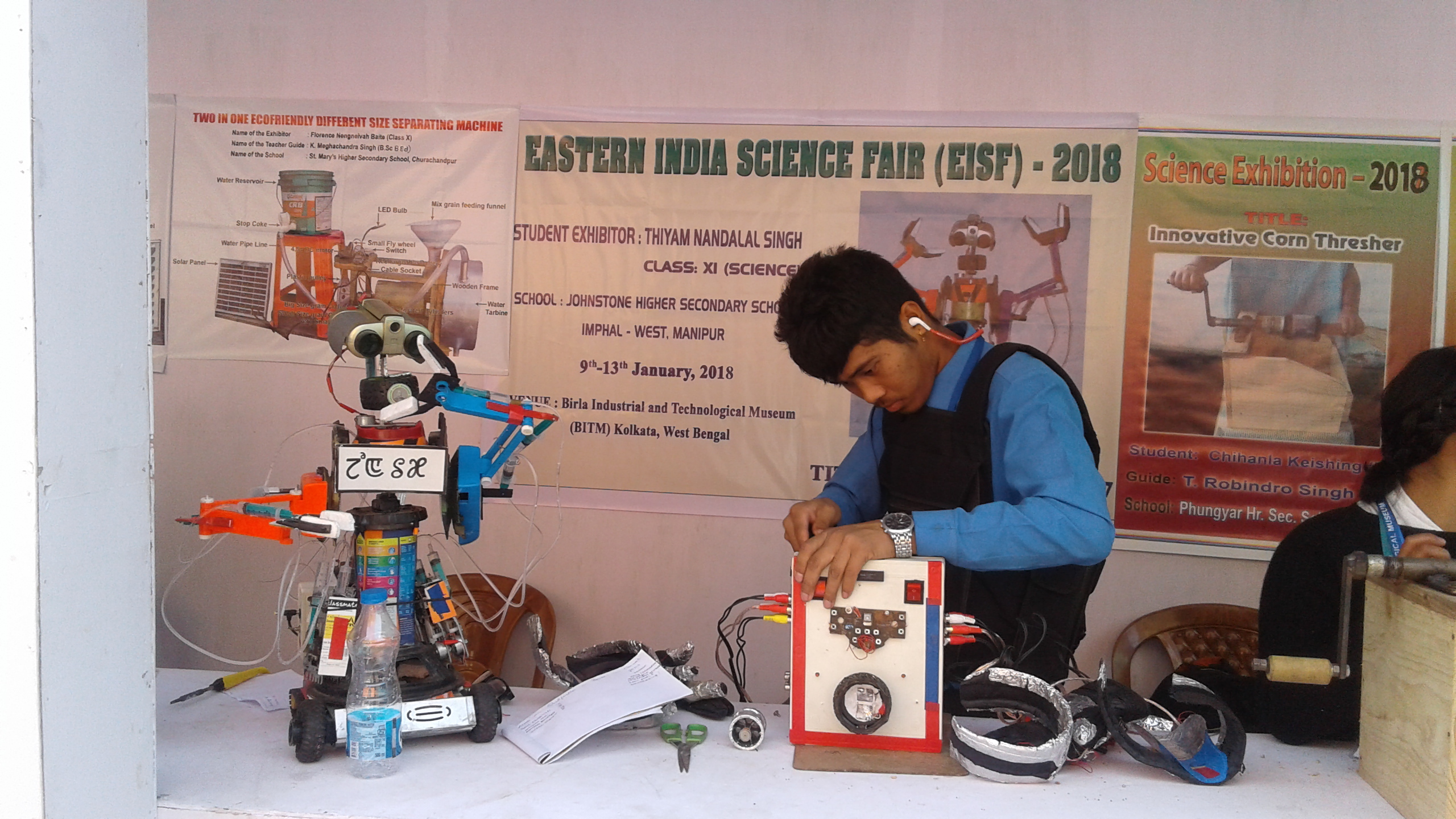 "The main mechanical movements of the robot are provided by the DVD drives used which are connected to a pair of syringes filled with water and inter-connected with IV-fluid set tubes. This functions as a hydraulic system and allows parts like the head and hand to perform their functions. The robot can move forward, backward and sideways. The head can be rotated left and right, and the hands can perform some simple activities like holding objects, picking objects, etc. All the movements of the robot are remote controlled," he explains.
Jaichand Oinam, Nandalal's Chemistry teacher, who was incredibly impressed with JON17, decided to make a short clip on his creation and posted it on the school's Facebook page as well circulated it on Whatsapp.
"In a short span of time, the video of his robot went viral and ended up reaching Th Kirankumar, the Director of Education (State), who took a special interest in Nandalal's project and provided him with adequate funds so that he could make the robot properly. This really encouraged Nandalal, who took about 15 to 20 days to develop the robot with various discarded materials," says Oinam, who has been the guiding force in Nandalal's journey as an innovator.
Interestingly, it was Oinam who helped Nandalal coin the name JON17 for his robot, where JO stands for their school, Johnstone, N from his name Nandalal and 2017 to mark the year of creation.
After much encouragement from his school administration, Nandalal started participating in various science fairs and exhibitions across the state, where his creation would go on to win many prizes and accolades.
From winning the second prize at the Zonal Science Exhibition and the first prize for being the Best Individual Exhibitor at the State Level Science Exhibition last year, he went to bag the Sir Jagadish Chandra Bose Best Individual Prize at the 2018 edition of the Eastern India Science Fair held at Birla Industrial Technological Museum, Kolkata.
And for mentoring the young innovator, Oinam received the Best Guide Teacher prize at both the state exhibition and the science fair in Kolkata.
Earlier this year, his school felicitated the achievements of the budding innovator in an event jointly organised with the Information Centre for Hill Areas Manipur (ICHAM).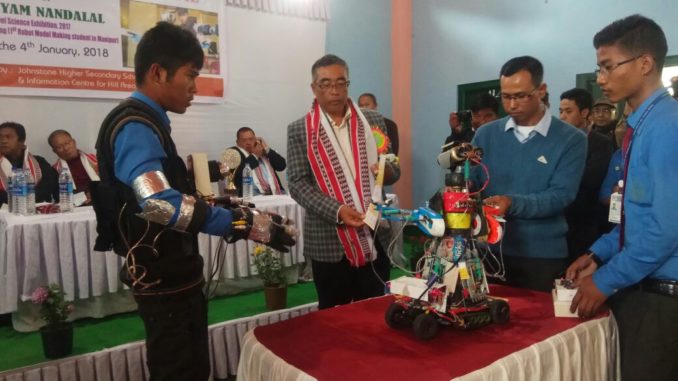 The event was attended by Th Kirankumar along with ICHAM chief advisor Kangujam Modhumangol.
Today, Nandalal is a local celebrity in Manipur, and most Northeastern media agencies and publications have widely covered his innovation. In fact, the young boy got the rare opportunity of participating in the Indian Science Congress 2018 at Manipur University recently, where he was sent as a representative of the education department of Manipur.
Nandalal lives with his parents, grandparents and five siblings. Besides his passion for electronics and robotics, he is also an avid footballer and has played for his local club in many tournaments.
---
You may also like: Why People in an Assam Village Are Using Umbrellas to Find Their Way in the Dark
---
Because of his love for robots and electronic gadgets, Nandalal utilises most of his free time to create simple devices comprising waste materials and discarded electronic toys like JON17 and hopes to build many more in the future.
Our country is full of such young individuals brimming with great talent and creativity, and they can achieve great heights with guidance and motivation. Had it not been for the encouragement and support of Nandalal's mentor Jaichand Oinam and Th Kirankumar, JON17 would have probably just remained a dream for Nandalal.
We wish the young innovator a great future ahead and hope his story will inspire other students in India to work never stop chasing their passion.
(Edited by Gayatri Mishra)
Like this story? Or have something to share?
Write to us: contact@thebetterindia.com
Connect with us on Facebook and Twitter.
We bring stories straight from the heart of India, to inspire millions and create a wave of impact. Our positive movement is growing bigger everyday, and we would love for you to join it.
Please contribute whatever you can, every little penny helps our team in bringing you more stories that support dreams and spread hope.