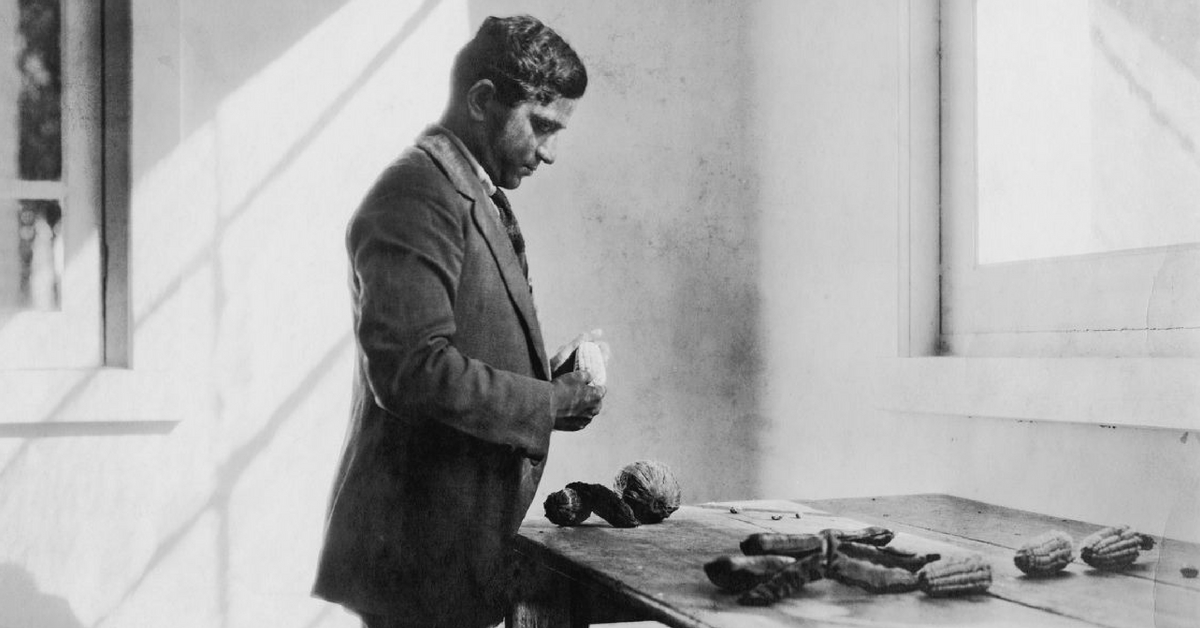 "Saddened by his failure to bring about Indian independence, he projected his desire for self-determination onto the Mexican people,"
---
As the nation approaches its 72nd Independence Day, we bring you stories of #ForgottenHeroes of #IndianIndependence that were lost among the pages of history.
---
Growing up in a land occupied by a foreign power, watching your neighbours getting harassed by men from a different country, stepping out only to be treated like a filthy being would also mean a constant reminder that these dominating powers needed to be overthrown.
And when it comes to a country like India, for millions, it also meant growing up listening to the stories of their friends, family and ancestors living to fight the British and perhaps even dying for the cause.
Pandurang Khankhoje was one such man who grew up listening to the stories of 1857 and would grow up to follow in the footsteps of his grandfather, who had participated in the mutiny.
Khankhoje was born in the Wardha district of Maharashtra, to a petition writer.
His grandfather, who had fought in the revolution of 1857 had taught him to recognise the violent, unjust and imperialistic British rule under which India was struggling at the time.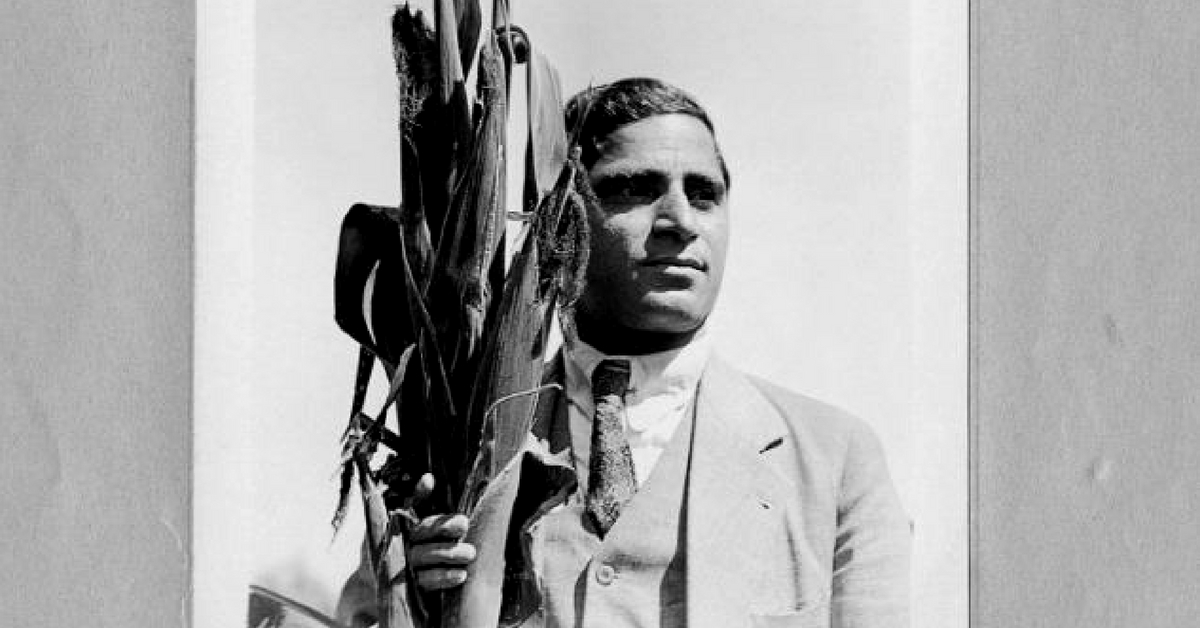 Influenced by him, Khankhoje began to revolt against the British from a very young age and was a constant name in the history sheet of the British Police.
Khankoje was not an immature rebel; he inspired by many revolutionaries before him, from India and abroad.
"As a student, Khankhoje was an ardent admirer of the French Revolution and the American War of Independence. Closer to home, the Hindu reformer Swami Dayanand and his Arya Samaj movement, which called for a spirit of reform and social change, became the hero to a young student group led by Khankhoje, who, by the time he was 17 years old, had the police warning his parents about his 'seditious' activities," writes Khankhoje's daughter, Savitri Sawhney.
This was around the time that the Japanese Navy—an Asian power—had emerged victorious over the Russians, bringing awe and inspiration to many other Asian entities that were trying to overthrow the western rule.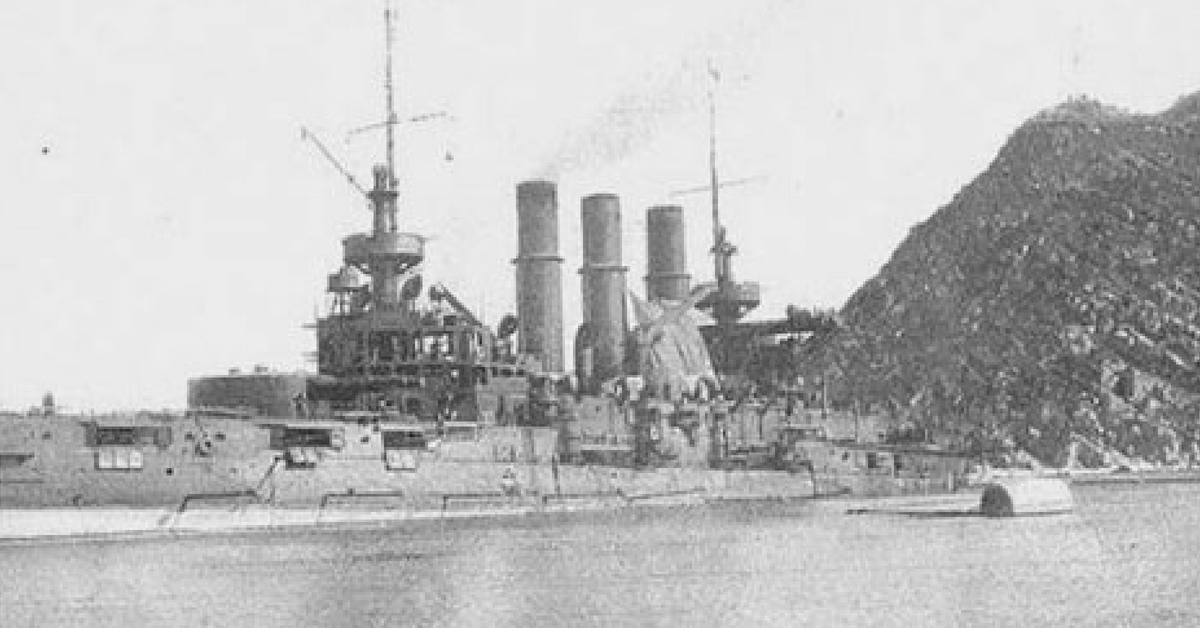 Lokmanya Tilak, whom Khankhoje admired for his principle of "Swarajya" advised him to leave for Japan. Not only would he be free of the British suspicion but also learn the tricks of the Japanese in defeating the west. But Japan was just one pit stop for Khankhoje who, later in his life would travel to the USA, Mexico, Russia and Persia.
All of his travels were backed by a true sense of nationality and the will to fight for India's independence—maybe not from India but certainly through Indians. In Japan, Khankhoje was made to realise the one thing about Indians that, in the first place, had resulted in the British ruling over such a vast country—the sheer lack of unity. His Chinese and Japanese friends in Japan would constantly remind him of this.
In one of his excerpts, Khankhoje writes, "They jokingly used to say that if all Indians get together, they could overthrow the British by simply blowing them away! It soon dawned on us that there was a need to enlighten the Indian masses and prepare them for a real revolution. We needed to explain the concepts of brotherhood, equality and social justice as the very basis of a modern democracy. We needed to develop national pride. We needed to involve people from all walks of life in India."
Under this pretext and in an attempt to unite Indians residing not just in India, but around the globe, Khankhoje and his friends established a secret organisation called the Indian 'Kranti Sena' in Japan.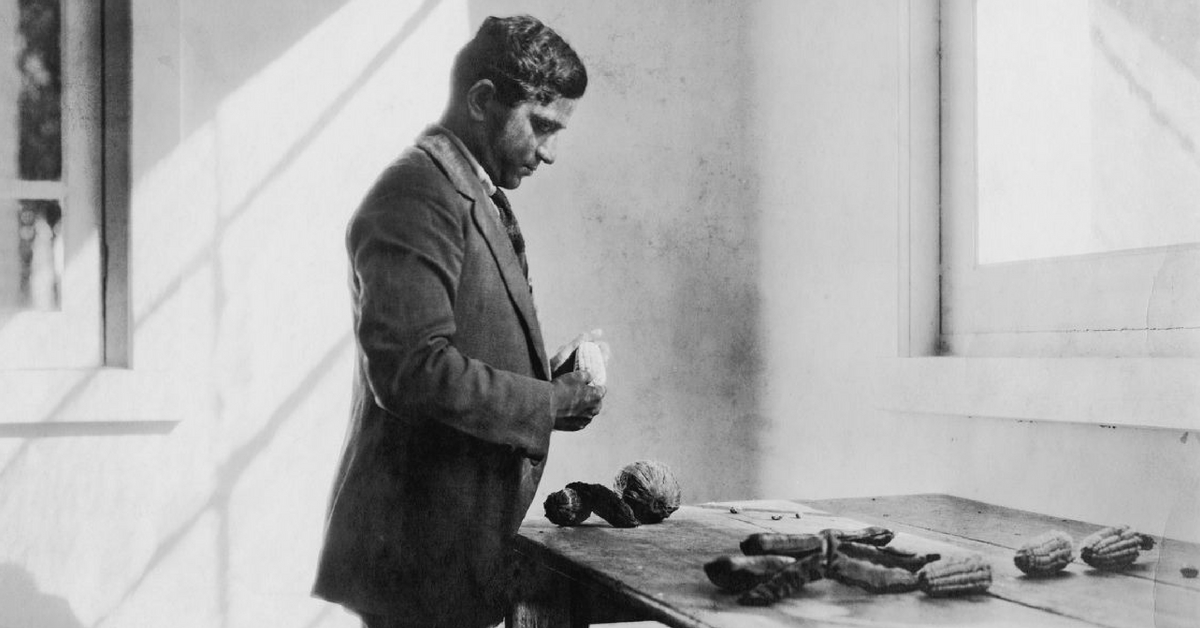 The members were Indians who were studying the use of weapons and undergoing military training. Here, he also met some exiled revolutionaries from China, including the first president as well as Sun Yat-sen, the founding father of the Republic of China.
Sun had promised financial assistance, and military training, and in return, Khankhoje could teach English to him and his fellow revolutionaries. Sun also maintained that agriculture was of utmost importance to a nation's development.
Japan had thus set the course of Khankhoje's life—that of a revolutionary, agricultural scientist and of an Indian who united forces to fight the British rule in his home country.
---
You may also like: At 12, This Odisha Boat Boy Faced British Bullets To Become India's Youngest Martyr
---
After the 1906 earthquake in San Francisco, USA, the country was calling for help from around the world to help rebuild the city. Khankhoje, with the help of his Chinese friends, grabbed the opportunity and landed there. However, because of his poor physique, he was given jobs like waiting tables, cleaning and dishwashing.
A hardworking man, Khankhoje took this opportunity to work many jobs and save enough to get enrolled in the University of California and study Agriculture. He also started training at the Mount Tamalpais Military Academy to keep himself up to date with his revolutionary aspirations.
"It was during his holidays that he made a point of meeting Indian immigrant workers in nearby farms, exhorting them to join the ranks of his formative idea, an Indian Independence League (IIL) in the United States," writes Savitri.
In a year, he had successfully encouraged over 400 volunteers to join his cause.
Khankhoje then met Har Dayal, a teacher at Stanford who himself had started a propaganda campaign in the United States through newspaper articles and songs published in vernacular Indian languages.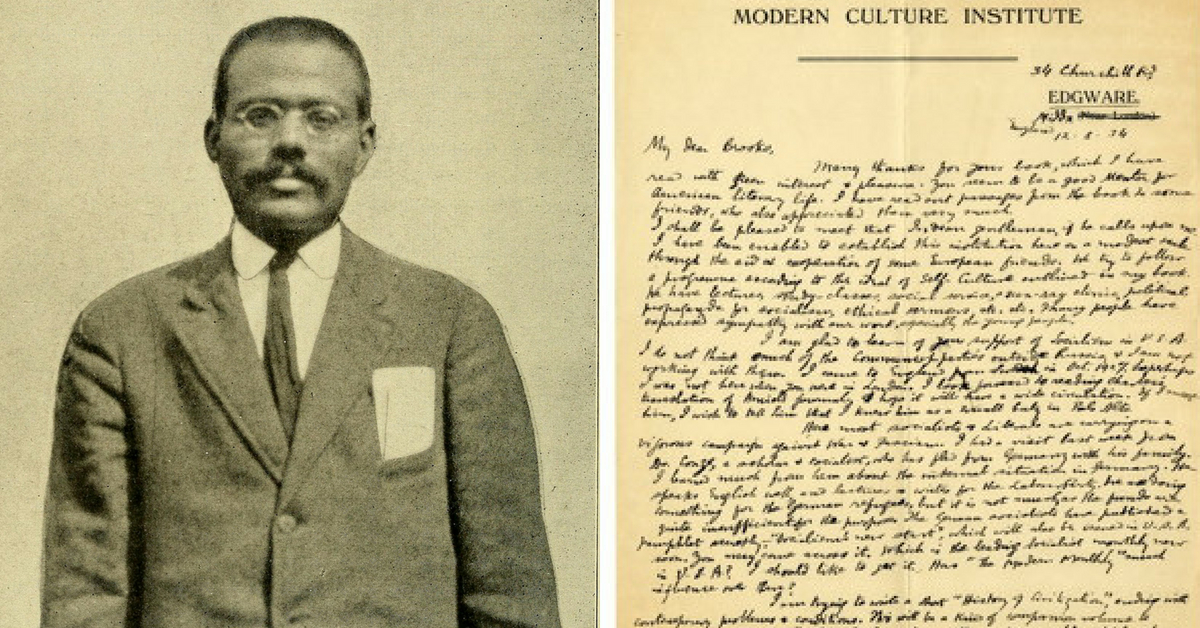 This would later become the basis for the formation of the Ghadar Party in 1913.
The IIL was training Indians in military arts "to raid Indian police establishments and attack armouries, systematically creating trouble for the British by a chain of military incidents as learned from observing the Mexican Revolutionaries."
Now, this is where their "attack" was multidirectional. While the IIL troops left for India at the onset of World War I in 1914 to carry out their attack, Khankhoje forged papers and visited Europe and got intimately involved in the Hindu-German conspiracy—plans by Indian nationalists to have a nationwide rebellion against the British rule between 1914 and 1917, when the British were already trying to fight other foreign powers.
---
You may also like: Paona Brajabashi, The Manipuri Major Who Chose Death Over Serving The British
---
These nationalist groups included the Indian Independence Committee as well as the Ghadar Party, backed by foreign powers of Germany, Turkey, and the Irish Republican movement. Unfortunately, British Intelligence infiltrated the Ghadarite movement, reducing their plans to ashes and arresting several key figures from the organisation.
Towards the end of WWI, Khankhoje was labelled as a 'highly dangerous individual' by the British government and not allowed to enter India. He fled to Mexico—the one place he had felt at home apart from his real home—to avoid imprisonment.
He met his old friends, who by now, were prominent figures in the fields of agriculture and urban development. Here, he got a job as a professor in the National School of Agriculture in Chapingo.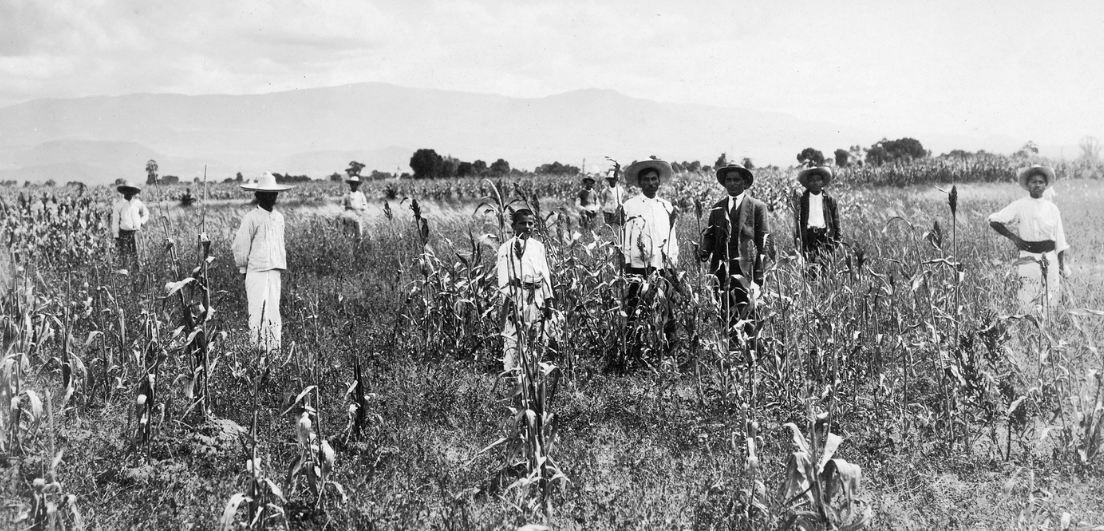 "Saddened by his failure to bring about Indian independence, he projected his desire for self-determination onto the Mexican people," writes Savitri, adding that "While working with farmers in Mexico, Khankhoje realised their need to learn new techniques and scientific methods to improve the quality of crops. Plant genetics became the subject of his revolutionary endeavours."
He was a pioneer of the corn-breeding programme in Mexico. Later, he was appointed as the director to the Mexican government's Agriculture Department.
He married Jean Alexandrine Sindic, a Belgian woman who lived in Mexico. Together, they had two daughters—Savitri and Maya.
Years after India gained independence, the Khankhoje family returned to India and settled down here. He passed away on 22 January 1967.
He first wrote about his adventures in Kesari; a newspaper that Tilak had established. Savitri later took the responsibility to revisit her father's life, and eventually published his memoir titled, "I Shall never Ask For Pardon."
(Edited by Gayatri Mishra)
Like this story? Or have something to share?
Write to us: contact@thebetterindia.com
Connect with us on Facebook and Twitter.
We bring stories straight from the heart of India, to inspire millions and create a wave of impact. Our positive movement is growing bigger everyday, and we would love for you to join it.
Please contribute whatever you can, every little penny helps our team in bringing you more stories that support dreams and spread hope.