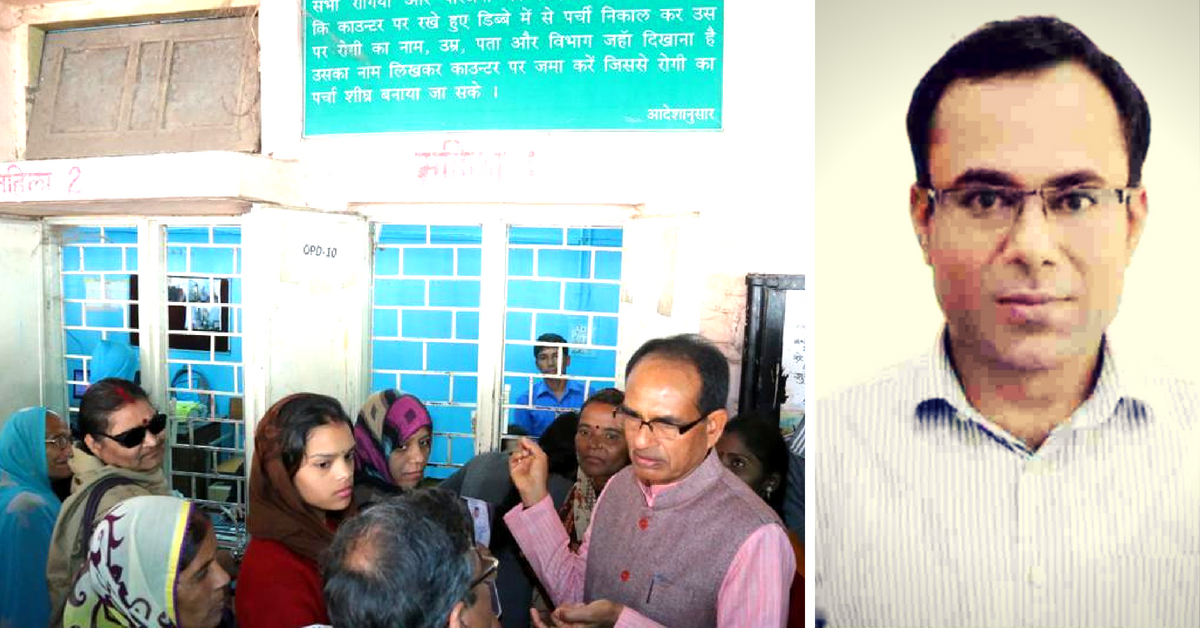 Changing professions from pediatrician to IAS officer, Sanjay Goyal believed he needed to make a difference
Sanjay Goyal, a qualified paediatrician, born and brought up in Bathinda, Punjab, never thought about becoming a civil servant until he understood first-hand the critical importance of an efficient administration towards improving the health outcome of any society.
Speaking to The Better India, Goyal talks about how working in primary health centres in the villages of Punjab strengthened his awareness about the socioeconomic causes of ill health, the vicious cycle of disease and poverty, and its impact on the future growth of any state.
"While pursuing my job as a medical officer at Primary Health Centre in a small village in Punjab, I saw a shortage of basic amenities like health care, sanitation, education (especially for girl children from disadvantaged sections), and lack of medicines. I realised that the health status of any society is not only dependent upon the availability of clinicians but also requires specialists across different professions to be involved in the administration to work at various levels of government," he says.
There is one incident during his time as a medical officer in a small Punjab village, which brought these truths home.
"I was repeatedly visited by a poor girl from a Scheduled Caste community who used to come along with her father—a bonded labourer, without any wages in cash. Despite being about seven years old, she wasn't able to get admission to a government school. She didn't have a birth certificate, for which her father required money to travel to the nearest Tehsil headquarters. It was then I realised and felt the need of becoming a part of the administrative system to bring about effective change and make a difference in the lives of common people," says Goyal.
Since joining the prestigious Indian Administrative Service (IAS) in 2003 as part of the Madhya Pradesh cadre, Goyal has a litany of major achievements to his name, fulfilling some of the objectives he had set out to accomplish. He was awarded the Chief Minister Excellence Award for outstanding work in the creation of village level Arogya Health Centres in Sehore district.
It's a model that was replicated and implemented all over the state, and found a mention in the NITI Aayog's 12th Plan Review.
Also Read: Gun, Gods & Fines: How IAS Officers Ensured Everyone in Gwalior Dist. Has a Toilet! 
He also has the distinction of turning the Gwalior district into an open-defecation free (ODF) area over the course of just nine months as district magistrate, besides conducting innovative campaign under the Centre's Beti Bachao, Beti Padao (save and educate girl child) scheme, which won him major plaudits. Today, he is the Managing Director of a State-run distribution and retail supply firm.
However, among this IAS officer's greatest achievements has to be the successful planning and implementation of the MP government's 'Free Medicine Scheme' launched on November 17, 2012, as the Director of the State's Health and Family Welfare department.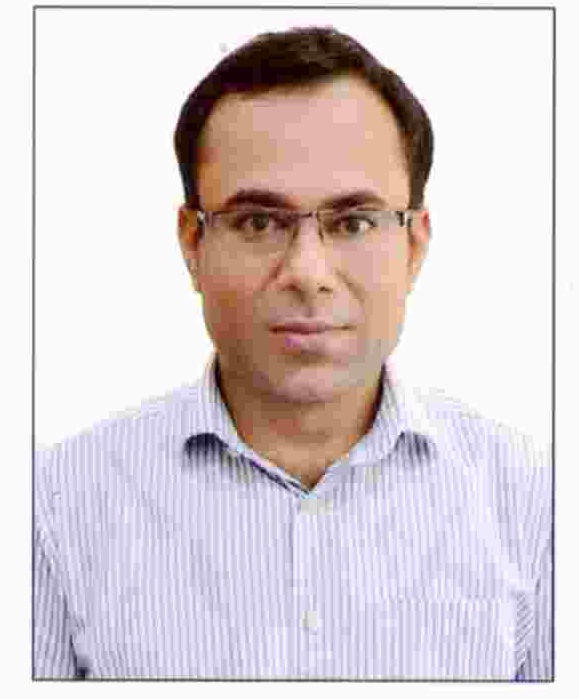 The MP government started this scheme to ensure regular availability of basic essential medicines to patients from all walks of life. Under the scheme, generic medicines are distributed free of cost to all government hospitals. With provisions for free diagnostics facility (ECG, sonography, echocardiography and X-ray tests) from district hospitals to sub-health centres, average citizens can visit them and receive treatment without paying a dime.
In case if the prescribed medicine is out of stock or not available, the next alternative drug is to be prescribed. Free medicines are being provided to the patients as per consultation with doctors.
With a population of 72.59 million (rank seven among all states), the state is surprisingly a low 23rd in terms of population density. In other words, Madhya Pradesh is a large state area-wise with a widely dispersed population and relatively low population density. Improving access to health care and reducing out of pocket expenditure (OOP) are fundamental issues that many states have to address, and Madhya Pradesh isn't any different. This is what the scheme hopes to address.
In close coordination with the National Rural Health Mission under the Central government, the state government developed a detailed action plan about how to implement this scheme.
According to a report prepared by FHI 360, a US-based non-profit working on public health, here are some of the steps the State government took:
1) Several initiatives were undertaken to ensure a smooth and continuous supply of drugs to the facilities. The revision of the Essential Drug List (EDL), redrafting of standard bidding documents (e-tendering), strengthening of Procurement Cell by hiring consultants, introducing the WHO GMP (World Health Organization Good Manufacturing Practice) certification. Directives were sent to district authorities to ensure round the clock drug availability.
2) Regular monitoring of drug stock balances at district stores was carried out through the State Drug Management Information System (SDMIS), an inventory management software, and a detailed action plan for the scheme was circulated amongst the districts. All records of day to day drug transactions were computerised so that assessment is easier. The monitoring of drug availability, order placement, supplies received etc. is done on a daily basis using the SDMIS.
3) To strengthen the drug quality assurance system, the condition of the supply of WHO-GMP approved drugs was incorporated in the drug tender from April 2013. To further enhance the quality assurance of drugs and surgical consumables, NABL (National Accreditation Board for Testing and Calibration Laboratories) accredited Labs were empanelled for post-dispatch inspection of drugs.
However, the biggest challenge before the administration was to monitor the procurement and supply chain management of drugs across the state's 51 districts.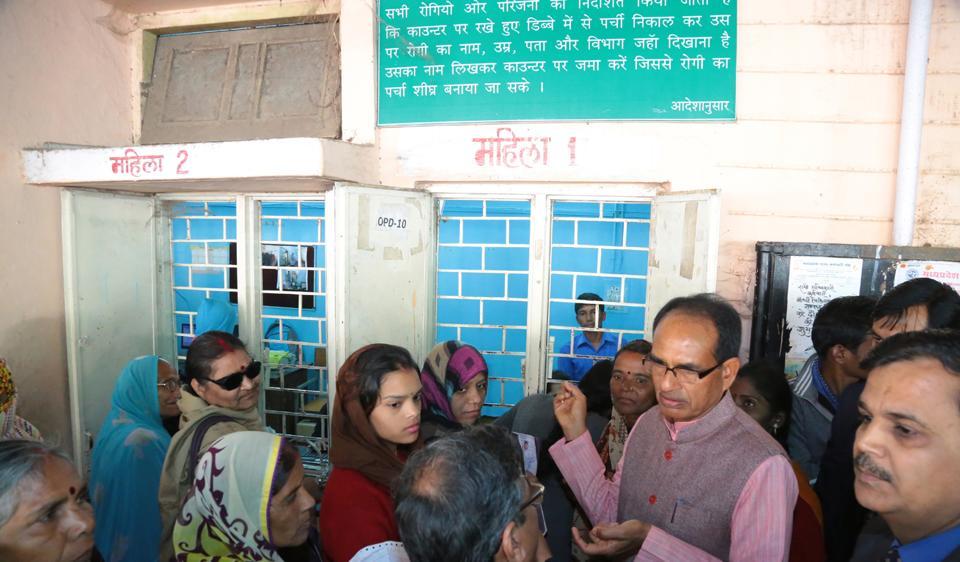 4) This is where the SDMIS came in handy. It takes care of issues like demand forecasting, item wise rate contracts, authority-wise budget posting, order placement, supplier modules, payment details and stock details.
Moreover, according to the FHI 360 report, the system also helps "estimate demand as well as to monitor the drug supply position, consumption patterns, vendor performance, payment efficiency, expenditure tracking, expiry management and inventory management."
5) On the subject of quality control, the SDMIS offers data to gauge vendor performance, which the state can use for making decisions related to the selection of suppliers at the time of procurement.
However, one must note that these are only some of the steps the administration under Goyal took to ensure the success of this scheme. You can read more details of the same here.
Did the scheme work?
Going by the data published by FHI 360, the impact was real. Besides increasing the number and types of drugs available across district and civil hospitals, community health centres at the block level, primary health centres and sub-health centres, there was a significant jump in footfall, indicating a broader outreach and rising demand from the population.
"The OPD footfall and IPD admissions across the Government health facilities has increased by an average of 85.4% and 33.4% from 2012 to 2014 respectively. Statewide estimation reveals that the OPD footfall increased from 2.8 crores in 2012 to 5.1 crores in 2014. Maximum change in the OPD footfall is witnessed in PHCs at 47.4% between 2012 and 2013 and 48.9% between 2013 and 2014; followed by CHCs showing a 31.1% between 2012 and 2013 and 42.5% between 2013 and 2014."
The maximum spike in OPD footfall was seen in PHCs at the village level. Meanwhile, based on their study, which interviewed 687 patients selected at random, 65% believed that the drugs were effective and of good quality while 78% believed that the scheme had motivated them to visit a health facility. Local auxiliary nurse midwives (ANMs) and accredited social health activists (ASHAs) were primarily responsible for disseminating information about the scheme.
"Out of the 687 patients interviewed, 44% on an average knew that the scheme provides free drugs for all, 549 patients had been reported to have drugs prescribed to them, out of whom majority (average across facilities 94%) did not have to buy drugs from outside, and majority (average across facilities 92%) got the drugs free. Overall, 52.5% of the respondents from the community had a positive perception about the change in the availability of drugs and diagnostics services in the government health facilities," said the report.
However, the most heartening aspect of this scheme is how village residents are visiting the local PHCs before proceeding to the district hospital.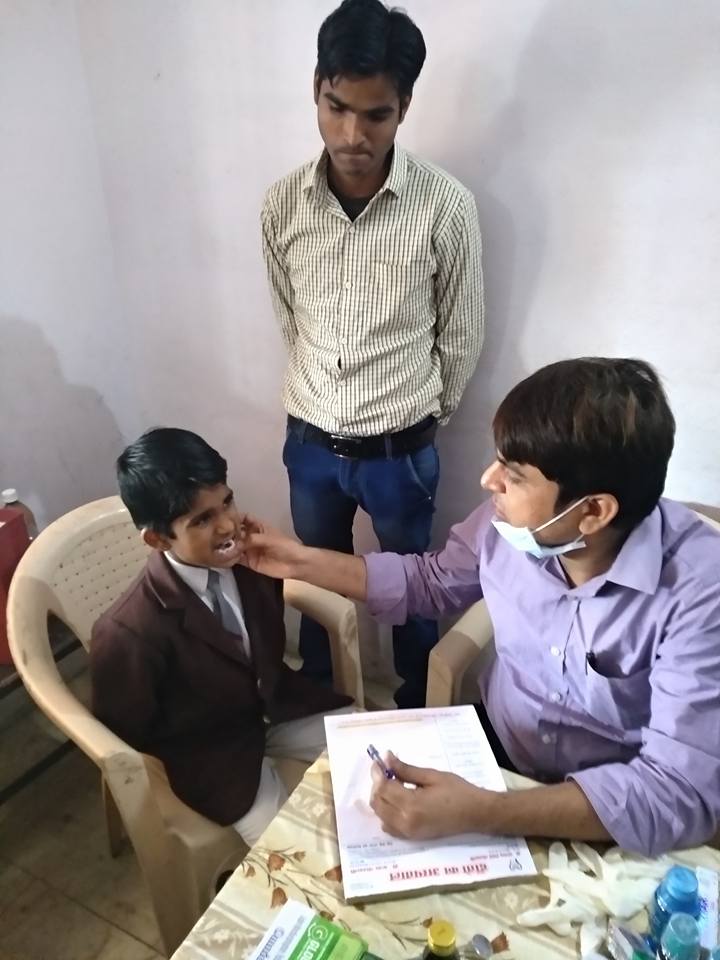 "Since the launch of this scheme, members of the community first approach the nearest PHC and after that, if required, go to the District Hospital," said one medical officer posted in the hilly region of Dindori to FHI 360 surveyors.
Despite these heartening figures, there remain some real challenges, reports FHI 360. For starters, there are doctors who do not prescribe medicines from the State's Essential Drug List. Thus, there is high supply, but health facilities at the local level aren't demanding enough of it.
There is also a scarcity of health workers, which is affecting efficiency. Meanwhile, one store worker said, "Many of the PHCs are run by pharmacists who do not know the usage of the medicines in the Minimum Drug List. So, they don't prescribe the medicines."
Shortage of workforce is particularly a problem at the Drug Distribution Counter, as a result of increasing football. According to one doctor in the State capital, "The OPD and IPD have increased almost by 50% since the launch of this scheme and managing the queue at the Drug Distribution Counter becomes a big problem with the limited workforce. Kabhi kabhi to maar peet ho jati hai!"
Another significant concern over the Minimum Drug List, according to doctors, is that it does not reflect their actual requirements. Many store owners also echoed this sentiment.
"Barely 50 medicines out of the total list are actually used frequently. There might be a chance that all the medicines in the store get expired since the health facilities are not ready to accept it anymore," said one doctor.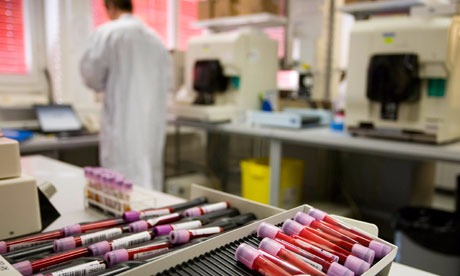 Aside from other logistical challenges, however, this remains a very significant step in improving health outcomes in the state and reducing the populace's out of pocket expenditure on medicines from Paracetamol to Cancer drugs.
"Challenges remain, but at least we have put the basic architecture in place," says Goyal, speaking to The Better India. Of course, he is at pains to point out that this wasn't is a one man show. Besides the thousands of doctors, government officials, community leaders and volunteers on the ground, he also givescredit to the then Health Commissioner Pankaj Agarwal and Principal Secretary Pravir Krishn for guiding him in the execution of this free drugs scheme.  .
What has worked for Goyal during this endeavour is his experience in working in different state-run hospitals and "having first-hand information of problems and needs of various health facilities and workers." Athough his tenure as Director, Health and Family Welfare Department, ended in 2014, Goyal looks back at the entire endeavour with real joy.
"The kind of satisfaction you get after completing such difficult tasks that have a real impact on the lives of millions is immense and unparalleled," he says.
(Edited by Gayatri Mishra)
Like this story? Or have something to share? Write to us: contact@thebetterindia.com, or connect with us on Facebook and Twitter.
We bring stories straight from the heart of India, to inspire millions and create a wave of impact. Our positive movement is growing bigger everyday, and we would love for you to join it.
Please contribute whatever you can, every little penny helps our team in bringing you more stories that support dreams and spread hope.