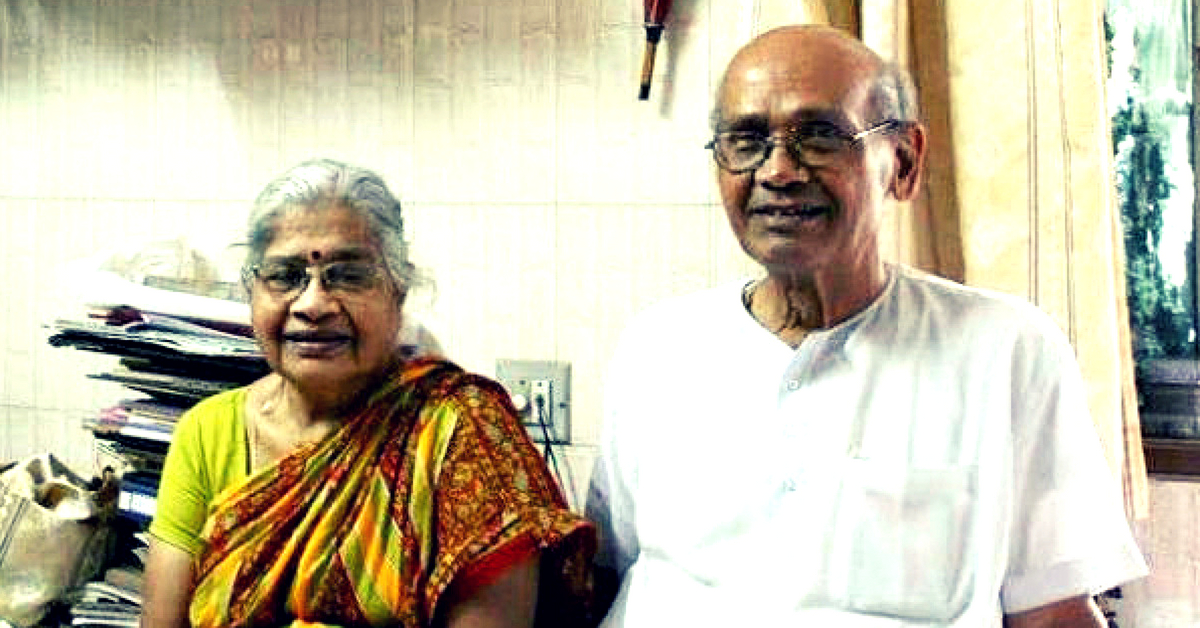 Das hails from Odisha, where he was arrested for the first time when he was just 14 years old.
---
As the nation approaches its 72nd Independence Day, we bring you stories of #ForgottenHeroes of #IndianIndependence that were lost among the pages of history.
---
When he went to prison for the first time, Gour Hari Das was just 14 years old. It was almost a novelty for young Das, who along with his father and brother, was arrested for raising the unofficial Indian flag, in the village of Ikda in Odisha, on 26th January 1945, according to the Hindustan Times.
On that morning in January, Das had accompanied his father and other nationalists to the village maidan to hoist the Indian flag, when local cops intervened, forbidding them to do so. Said Das' father, according to Open Magazine, "Your government has ordered you to forbid any flag hoisting on this day, and our government has asked not to return without hoisting the national flag."
Naturally, violating the cop's warning landed all three in the police station.
Well, Das was merely following in his father's footsteps. His father, too, was a freedom fighter and a Gandhian. Das was so young that the British officials would not believe that he was a freedom fighter.
Born in 1931, Das was deeply inspired by the stirring speeches of Mahatma Gandhi during his formative years in Odisha. He was active in the freedom struggle as a member of a band formed by Indira Gandhi, called the Vanar Sena.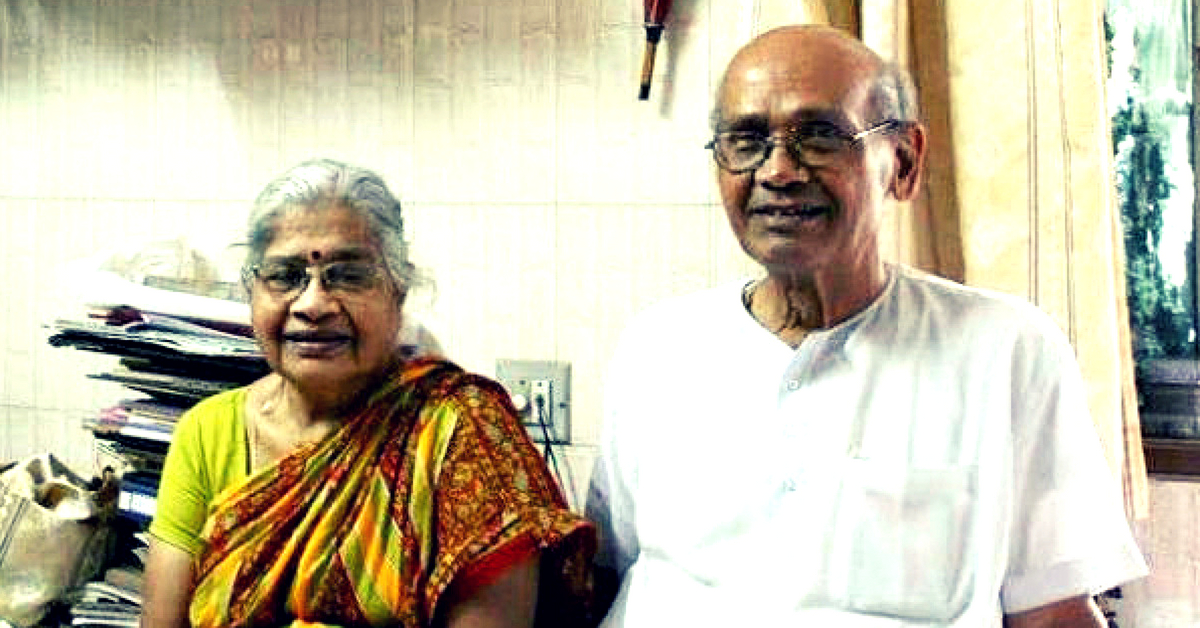 Das played the role of a messenger between Congress Party workers during the Non-Cooperation Movement.
In a meeting in West Bengal in 1944, Das met Gandhi who praised him and patted the young man on his head. It was the only time he met Bapu, he told Hindustan Times. He added that this acknowledgement from the leader elicited jealousy amongst Das' peers.
When the nation became independent, Das too took charge of his life. He went from being a schoolmaster at a Sevagram under Gandhi's Nai Talim, or 'education through craft' programme, to join Vinoba Bhave's Bhoodan movement in Bihar to making advanced models of the charkha, and finally joining the Khadi and Village Industries Commission (KVIC) in Mumbai. Das retired only in 1989.
In 1972, a circular was issued for the submission of names and application letters of former freedom fighters to the KVIC. He sent in his details but never followed up. Several years later, when he needed documents for his son's admission to an engineering college, the past caught up with him. His son had furnished a jail-leaving slip to the college authorities, but it was dismissed.
The Veermata Jijabai Technological Institute was adamant, and his son didn't get in, as Das didn't have the required certificate. Das' son would get admitted to IIT Bombay on merit–a relative consolation. However, at the time, Das did not let the certificate issue go. He persisted, going to the collector's office and the Mantralaya.
This couldn't have been timed worse. The erstwhile Maharashtra government decided not to support freedom fighters from outside the state. Das had to gather proof that he wasn't drawing benefits in Odisha, and that he had spent more than a month in jail during the struggle.
Das found help from his neighbour, Rajeev Singhal, and activist Mohan Krishnan of NGO National Anti-Corruption and Crime Preventive Council (NACCPC). His first letter requesting acknowledgement dated 1976, got him his certificate in 2009, according to Business Standard.
It took Odisha's Das 30 years to get recognised as a freedom fighter.
Today, Das is not happy. He told DNA that Gandhiji too would have repented having driven the British away. He explained that the British looted the country to create their surplus economy. He told of how they would buy raw material like cotton here, ship it to Britain, where they made cloth which they sold back in India, ultimately breaking the country's industrial backbone. Yet, whatever they left behind kept the citizenry going.
In the DNA interview, he says that the British maintained a certain level of honesty of what they did in public life. He lamented that the government in British India was far more accountable to the average citizenry of its colony, rather than the Indian government in free India.
This emotion stems from the denial and humiliation faced by Das at the hands of the Maharashtra government. According to Firstpost, it took Das 32 years to knock on 321 doors, climb 66,000 steps, write 1,043 letters, plead 2,300 times in post-independence India, where he had to prove that he was the same Gour Hari Das jailed for being a part of the freedom movement against the British.
Das told DNA how at Mantralaya, he met so many who had travelled long distances just for a signature or a letter to help them. It was usually a simple thing that could have been accomplished at their village, block or district level. The work was being unnecessarily pushed ahead, for corruption.
Das regrets saying that this isn't the India the freedom fighters had fought for, one in which the government doesn't even have 10% desire to work. An India where everyone only wants power, with whatever means possible, dislodging others.
Das' selflessness and incorruptibility are staggering. He was offered a piece of land in Mumbai, which he refused. Citing that a piece of land in the maximum city is costly, he asked the government to give it to someone needy. Even then, officials told Das that if he wasn't interested in the land, he should help one of them get it. Das was appalled by the corruption, that he thinks is present like an epidemic.
Today, Das is a Special Executive Officer (earlier Magistrate), and is a life-member of an NGO-the National Anti Corruption and Crime Prevention Council (NACCPC), along with Mohan Krishnan. He is also involved in social work and donates Rs 8,000 out of his Rs 10,000 salary for social causes like the treatment of kids suffering from cancer, to old age homes, and religious institutions.
Das told DNA that internet connectivity, malls and multiplexes can only divert the youth so much from the burning issue of how they are being cheated out of opportunities while the net worth of the rich keeps rising. He added that a consumerist dream is being peddled by the media on behalf of its corporate masters or the government.
However, Das is optimistic and feels that change will come. If we were able to shake the yoke of the British rule, this too could be done. Another freedom movement to free ourselves of corruption, apathy and communalism, he told DNA.
---
You may also like:- Veer Nariman, The Fiery Parsi Lawyer Who Led Bombay's Civil Disobedience Movement!
---
Das' life has been succinctly summed up in National Award winner Mahadevan's Gour Hari Dastaan, which chronicles his struggle and pays homage to his resilience. The film has been applauded at international film festivals. Vinay Pathak plays Gour Das in the movie, which according to Firstpost, is a touching narration of denial, humiliation and apathy of our existing system towards its people and the struggles of an ordinary man from Odisha with extraordinary achievements.
(Edited by Shruti Singhal)
Like this story? Or have something to share? Write to us: contact@thebetterindia.com, or connect with us on Facebook and Twitter.
We bring stories straight from the heart of India, to inspire millions and create a wave of impact. Our positive movement is growing bigger everyday, and we would love for you to join it.
Please contribute whatever you can, every little penny helps our team in bringing you more stories that support dreams and spread hope.