Inspired by Gandhi's principles and ideals, Kumaran began to participate in the demonstrations announced by Bapu.
---
To honour this nation's Independence Day, we bring you the fascinating stories of #ForgottenHeroes of #IndianIndependence that were lost among the pages of history.
---
Born on 4th October 1904 to a small family, OKSR Kumaraswamy Mudaliar was a native of Chennimalai, which is presently Erode, Tamil Nadu. Raised by a family whose occupation was handloom weaving, young Kumaraswamy had to drop out of school by class 5.
His family couldn't afford his education, and he had to contribute to the income by joining the family profession.
In 1923, when he was merely 19 years old, he gave in to family wishes and got married. During this time, he continued working as an assistant in the spinning mill.
While the independence movement was gaining momentum in the country, Kumaran too found himself influenced. Inspired by Gandhi's principles and ideals, Kumaran began to participate in the demonstrations announced by Bapu.
He was one among the young participating revolutionaries, but he made his mark. He was fondly called Tirupur Kumaran.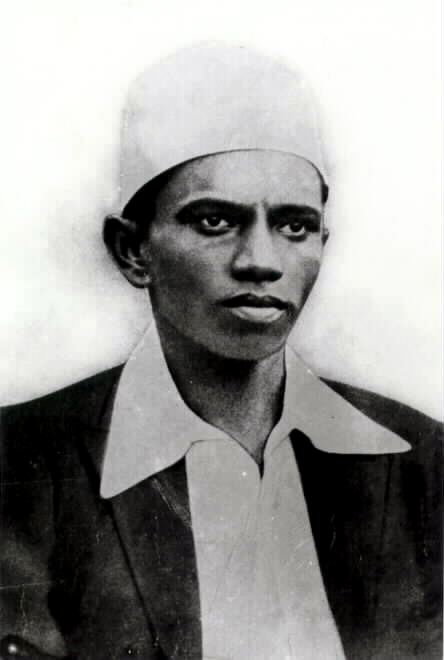 His family, however, began to be concerned about his growing commitment to the cause. They would visit him frequently, urging him not to get involved in the movement as there could be a danger to his life. They would even approach his workplace and would tell his colleagues to discourage him.
But Kumaran took no heed to the discouraging advice. Instead, he was an active member in the Indian Freedom movement and soon started "Desa Bandhu Youth Association".
This consisted of young people in and around Tamil Nadu, willing to fight for India's freedom. They conducted various protest marches against the British all over Tamil Nadu. They inspired a lot of people, especially youth.
When Gandhi led a demonstration in Bombay in 1932, the British decided to lock up the leader. There were riots and protests about this all over the country, including a patriotic march by Thyagi P S Sundaram in Tirupur. The protests had people carrying out the national flag, which was banned at the time, in honour as well as in revolt.
One of the participants holding the flag was Tirupur Kumaran. When the British started lathi charges against the protestors, Kumaran didn't leave the premises.
The British cops went down hard. They started thrashing all the protestors, and Kumaran was caught in the beatings. The young man fell but did not let the flag touch the ground.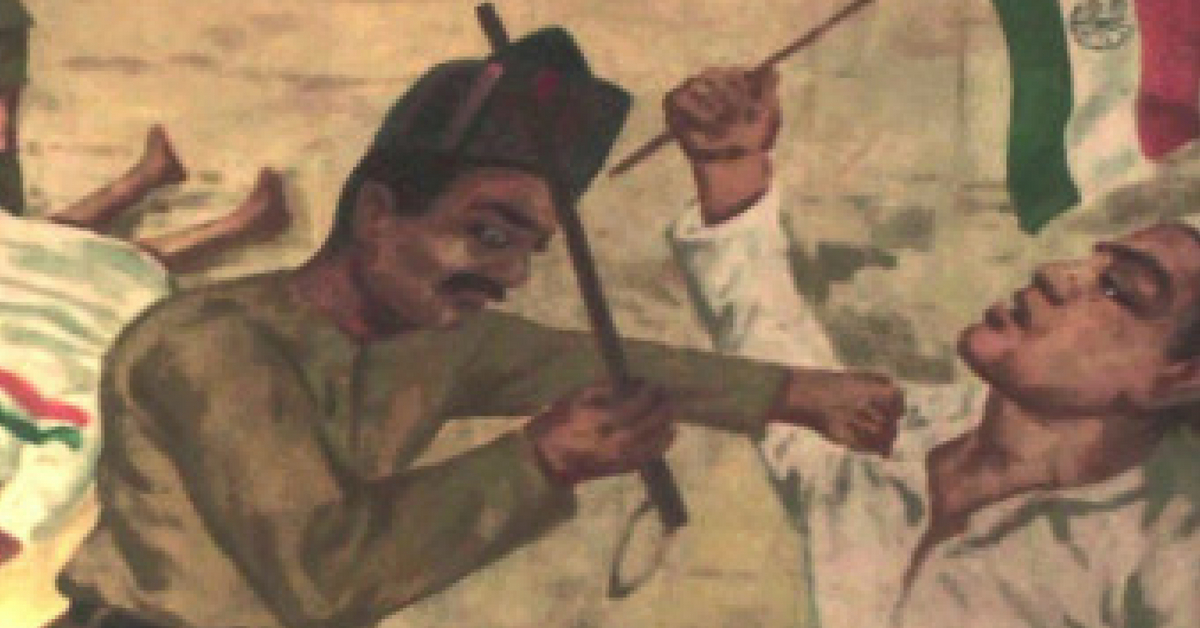 Kumaran fell unconscious, and the fears of his family came true, as life ebbed out of him. He was later found on the street, still clutching the Indian flag, preserving its dignity even in death.
Tirupur Kumaran was only 27 when he lost his life. While he may not have played a major part in the country's independence, his national pride, patriotic fervour and selfless commitment garner credit. A martyr, Tirupur Kumaran is remembered in Tamil Nadu by the epithet 'Kodi Katha Kumaran'–The Kumaran who saved the flag.
The Tirupur Kumaran Memorial was constructed in Kumaran Salai near the Railway Station in Tirupur in his memory.
We salute this brave soldier who lost his life for our freedom.
(Edited by Shruti Singhal)
---
---
Like this story? Or have something to share?
Write to us: contact@thebetterindia.com
Connect with us on Facebook and Twitter.