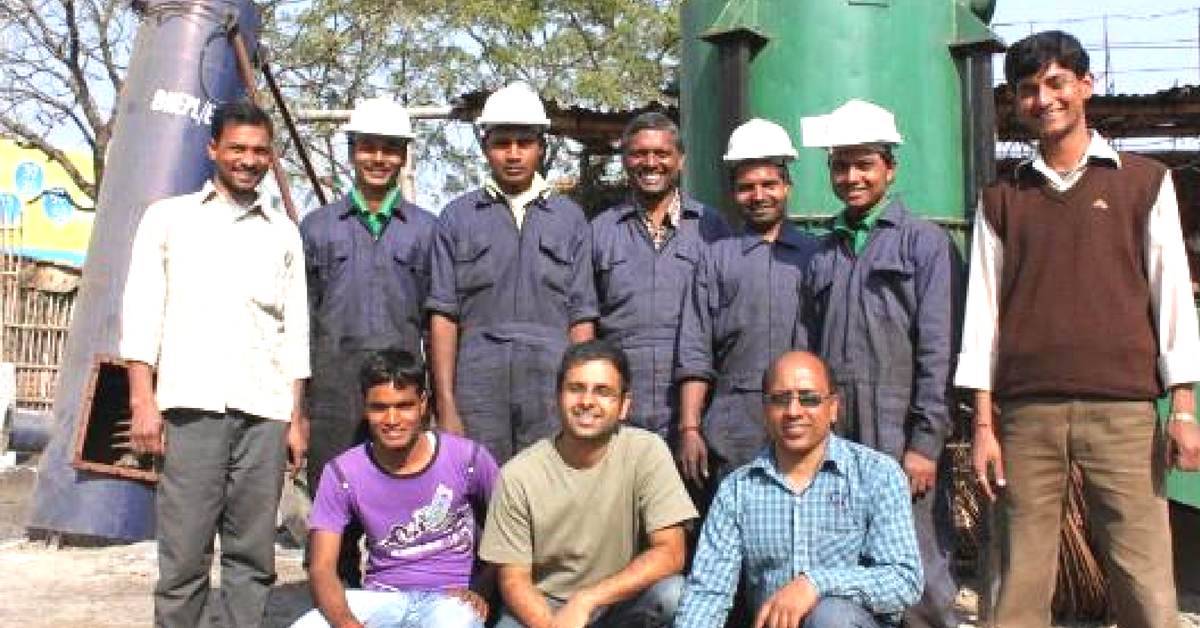 Husk Power Systems was established in 2007, wherein the company offered an off-grid power generation and distribution solution to serve rural customers in Bihar and Uttar Pradesh.
Candles and kerosene lamps have been a constant evening companion for many villagers, particularly students, in many parts of India. Given that many of the villagers live in thatched houses, the fear of a fire breaking out is always lurking. It is not a fear that can be easily forgotten, even if one grows up and has left India to pursue his dreams.
It was the memories of the dark nights that formed the fuel to create Husk Power Systems – an innovative company that addresses the power requirements of rural India.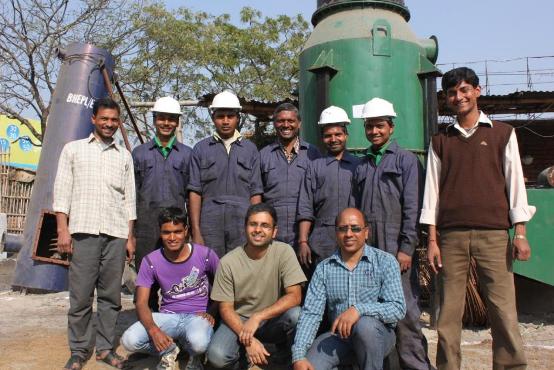 Manoj Sinha, one of the co-founders of Husk Power Systems speaks to The Better India and tells us about how the company came into being, why it was important to start this company, some of the challenges they faced and their way forward.
Genesis of the company
Manoj grew up in Bihar, one of India's most energy-deficient states. "I grew up in a place which lacked reliable electricity, and that impacted me. All through my education, whether in India or abroad, that was something that was constantly in my mind."
Husk Power Systems was established in 2007, wherein the company offered an off-grid power generation and distribution solution to serve rural customers in Bihar and Uttar Pradesh.
"It was also important for me to do this because I realised how much is lost to the State and the people because of not having access to electricity," he says.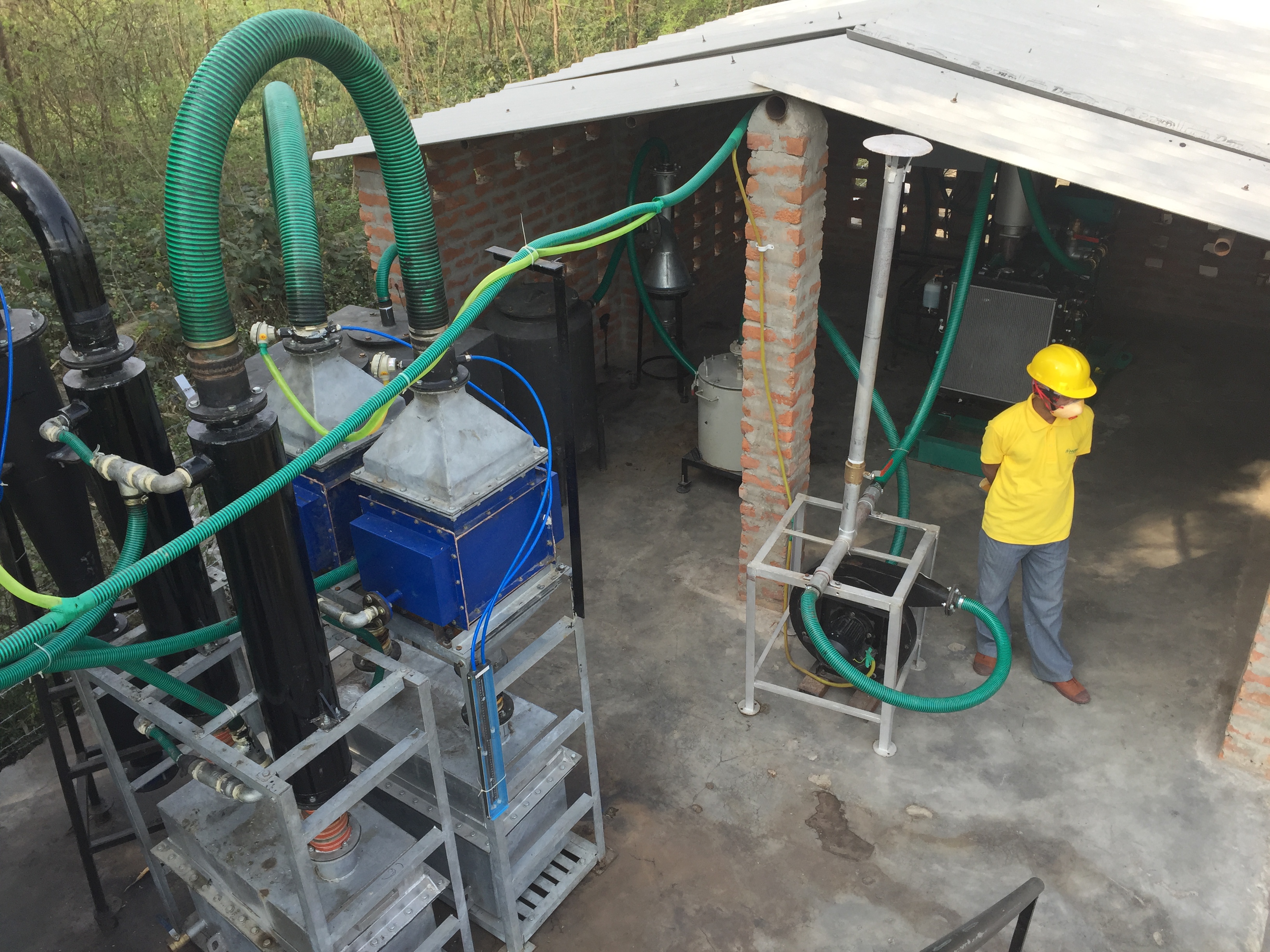 Husk is perhaps the first company to use 100 percent biomass gasification with rice husks to generate electricity for rural households and small businesses. The company has since evolved its business model and launched what it claims to be the world's first hybrid-powered mini-grid system that provides grid-compatible, highly reliable, and 24/7 power to customers.
Exploring options before Husk
"Initially, we explored the solar power, and when we realised how expensive it was, we started using biomass gasification to produce electricity. Setting up a solar plant unit was almost 20 times more expensive back then," says Manoj.
The initial set-up was of a 30-kilowatt biomass gasification unit, which would supply electricity to about 300 odd families in a 2-kilometre radius, says Manoj.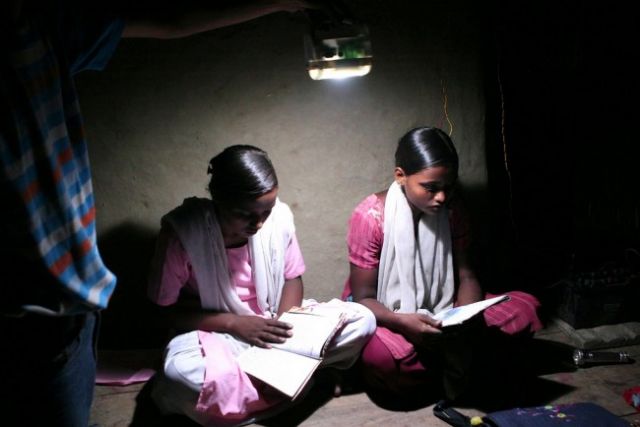 "We did have certain limitations when we started out: we could only use the electricity generated to power up houses at night. So along the way, we also experimented and learnt 'on-the-job'," he says.
What started off as an experiment took off when the partners wrote a business plan and presented it to many forums and competitions in the USA. They ended up winning around $1,00,000, which they invested in the company.
How does the system work?
The fuel for the power plants is a resource that is available in abundance in Bihar: rice husk.
The farmers get their rice to the mills where the grain and the husk are separated. While the farmer leaves with the grains, the husk is collected and sold to Husk Power Systems.
The selling of the husk not only provides the mill owners with some additional income but also helps in generating power for the village.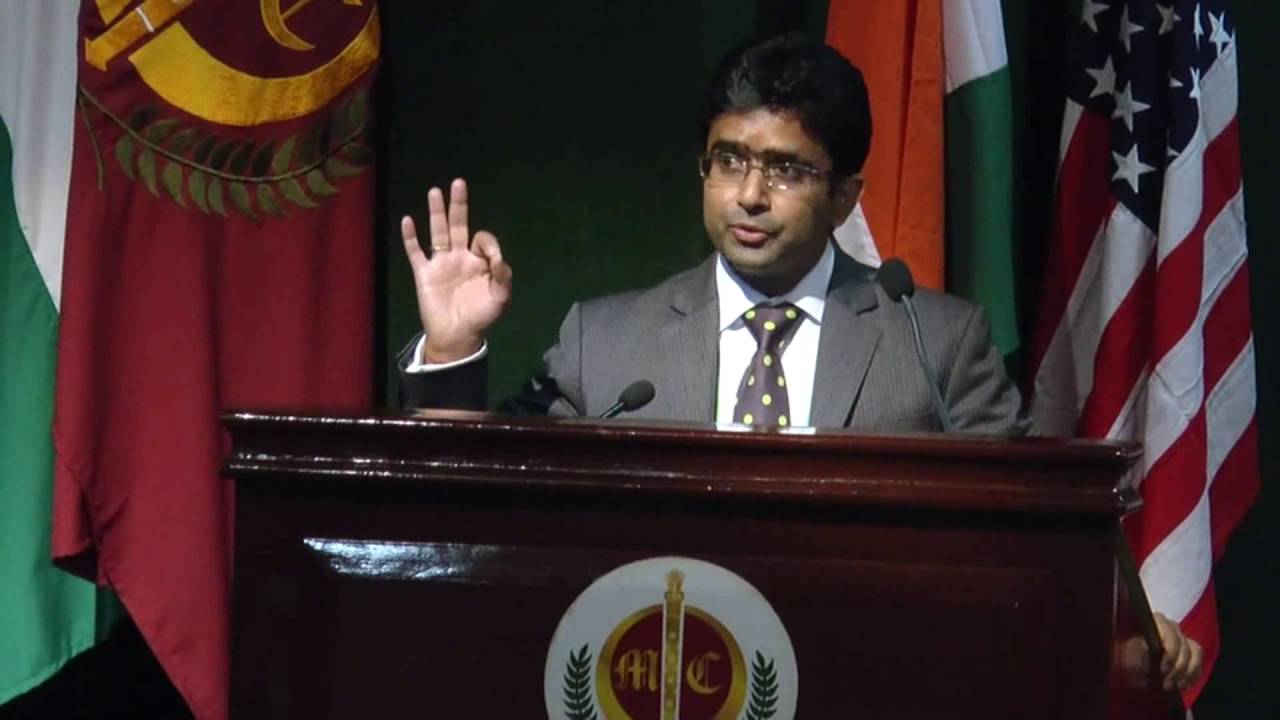 This method of producing electricity is also extremely energy-efficient as the carbon produced is almost negligible.
It has a smart pre-paid meter with prices that vary depending on the time of the day with surge-pricing coming in post 10 p.m., says Manoj.
Beneficiary speaks
Manish Dubey, one of the beneficiaries of the power plant, says, "I feel such a sense of happiness when I see my children being able to read and study with proper lights at home. When I was studying, it was such a task to be able to read after sunset. Half the time, I had no idea what I was reading."
While mobile phones reached these villages before electricity, people like Manish would have to travel almost 20 kilometres and spend between Rs 12 to Rs 15, just to charge their mobile phones. They do not have to do that anymore.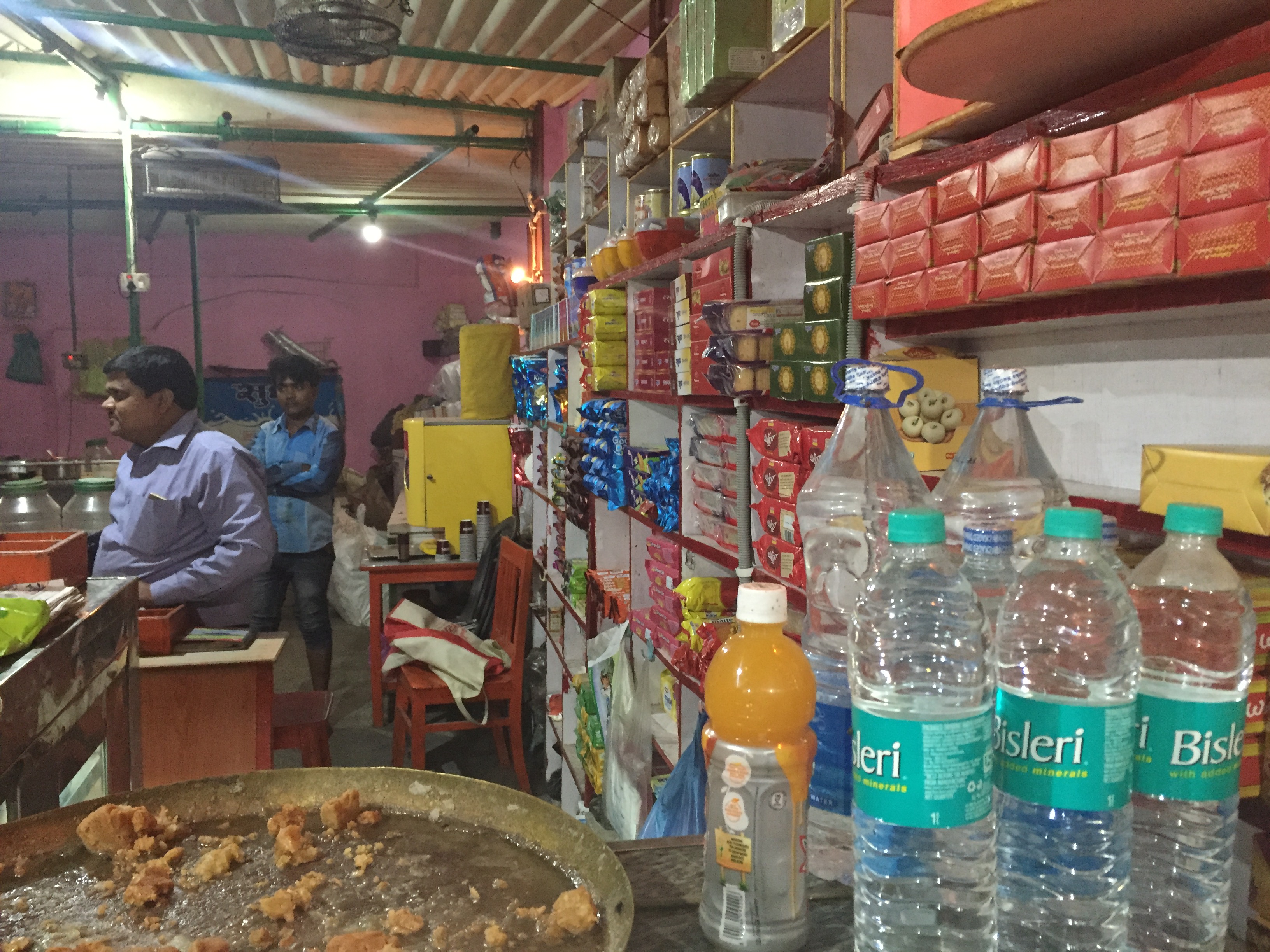 Manoj says, "I have seen people venturing into various businesses now, given that they have an uninterrupted supply of power. A customer of Husk Power has set up ten freezers from the one he was operating earlier and sells about 2,000 ice-creams a day during the summer. This, in a village where the residents had never even tasted ice-cream. Another customer has a set up a new RO water purification unit and is selling 2,500 litres of water every day."
Initial challenges
"Our vision is to provide 24/7 uninterrupted power to rural areas only. Bihar and Uttar Pradesh have always been the focal point for Husk Power. One of the early problems we faced was the sheer lack of connectivity," says Manoj.
He continues, "One of the major problems we have faced is the inaccessibility to these villages, because of bad roads and in some cases, no roads. Another issue is the electricity theft."
Husk Power does enjoy the 'first mover's advantage' since they entered the market when there were no rules and regulations. In that sense, Husk has evolved with the various policies that successive governments have introduced.
Gasification vs Burning crop waste
Manoj says, "We use the method of gasification which essentially is a process where we heat the rice husk at a very high temperature in a closed chamber. That produces a mixture of gases which, once cooled, can be used to generate electricity. This eliminates smoke and smog completely."
Burning, on the other hand, does lead to severe damage to the environment by causing the gaseous mixture to contaminate the air.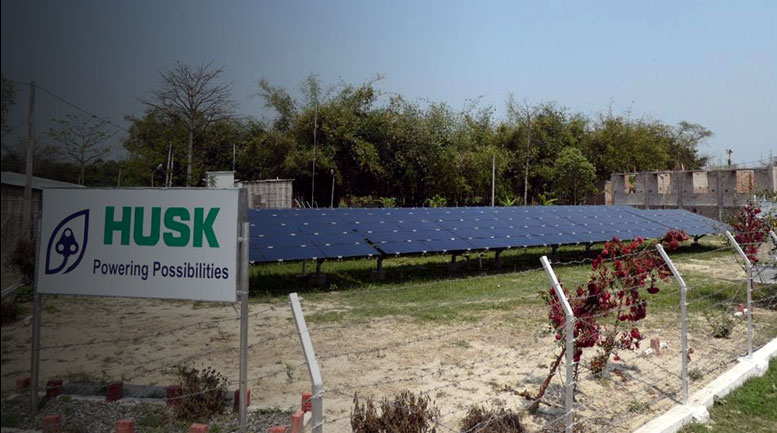 "There is a severe shortage of energy in our country, and the only way to tackle that is by promoting renewable energy generating units and sources. In 2018, the government did try to promote it, but I am not sure how successful they have been. The larger picture of what is at stake, regarding hours lost due to bad health and therefore a dip in productivity, which affect growth, is something that the government must look at," says Manoj.
Investments into Husk
Over the last decade, the company has gone through several rounds of investments. Manoj says, "We started off with an initial capital of about Rs 50 lakhs and installed two power plants with that. Another thing that we consciously do is recruit people from the local villages. While we are generating revenue, we are also pumping a portion of that revenue back into the system."
Being able to demonstrate that these systems are sustainable helped them with their initial investments, which came from social impact funds like Acumen Funds and Bamboo Finance. These investments helped them scale from two power plants to almost 50 power plants, says Manoj.
Earlier this year, the company raised $20-million equity investment from Shell Technology.
Measuring impact
For any company, quantifying their work is crucial. Manoj speaks of how they measure impact at Husk, "We use a lot of matrices mandated by the Global Impact Investing Network (GIIN). Things like how many households we have electrified, how many small businesses we have electrified, how many direct employment opportunities we have created and filled etc."
Another interesting thing that the company has been doing with the waste generated from the gasification is to use the charred rice husk to make incense sticks, also known as agarbatti. For every three to four power units, they have an incense stick-making unit set which employs local women.
Husk Power still has many more miles to cover to ensure that every village home in rural Bihar and Uttar Pradesh has electricity.
(Edited by Shruti Singhal)
Cover Photo: Flickr/Acumen Fund
Like this story? Or have something to share?
Write to us: contact@thebetterindia.com
Connect with us on Facebook and Twitter.
We bring stories straight from the heart of India, to inspire millions and create a wave of impact. Our positive movement is growing bigger everyday, and we would love for you to join it.
Please contribute whatever you can, every little penny helps our team in bringing you more stories that support dreams and spread hope.