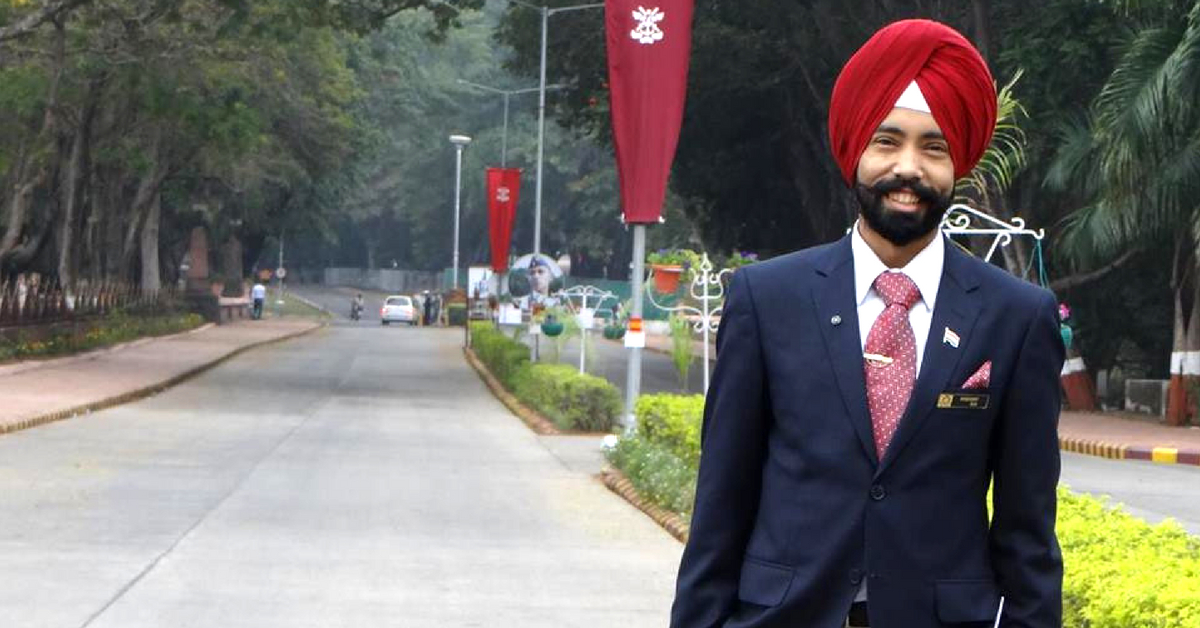 "My blood had helped me live, but denied me a livelihood. I wasn't going to let that stand in the way of my dreams."
Adversities have a way of bringing out the best in humans and the worst in institutions. Sukhsohit Singh, an officer of the Indian Defence Accounts Services, can testify to it.
His life took a turn for the worse when a medical board comprising of doctors from the Vardhman Mahavir Medical College and Safdarjung Hospital declared him "unfit for all services" on June 10, 2011, because he suffers from a rare blood disorder called Thalassaemia Major.
Although this was a significant blow for the Panchkula lad who had long dreamt of getting into the civil services, he was well prepared for it.
"I was aware that this was going to happen. The levels of ignorance about such disorders are high not just among officials at the medical board, but society in general. Nonetheless, stories of people with disabilities making into the civil services gave me hope, and I reached out to them. They advised me that the moment I was rejected, I should reach out to the media. In court, the matter would take years, but such an issue before the media blows up," says Sukhsohit, speaking to The Better India.
In fact, when he stood before the medical board on June 10, 2011, officials there told him that the matter was out of their hands, and he should do something about it.
"On the night the results came out, I reached out to a journalist working with India Today and told him my story. The next morning, he came over and covered my story, following which the news blew up," says Sukhsohit.
What he wanted to prove was that Thalassaemia does not hinder one's administrative capabilities. "Thankfully, I had doctors from Chandigarh, NGOs and other well-wishers who supported me through these challenging times," he says. In fact, on World Blood Donor Day (June 14), an NGO invited Sukhsohit to deliver the welcome address at an event conducted by Apollo Hospital in Delhi.
"With the then Delhi Health Minister in attendance, people at the NGO told me that the event was a great opportunity for me to push my story forward. At the event, I told them that blood had helped me live but denied me a livelihood. Instead of a welcome address, what the audience there at the event got was my story," he says.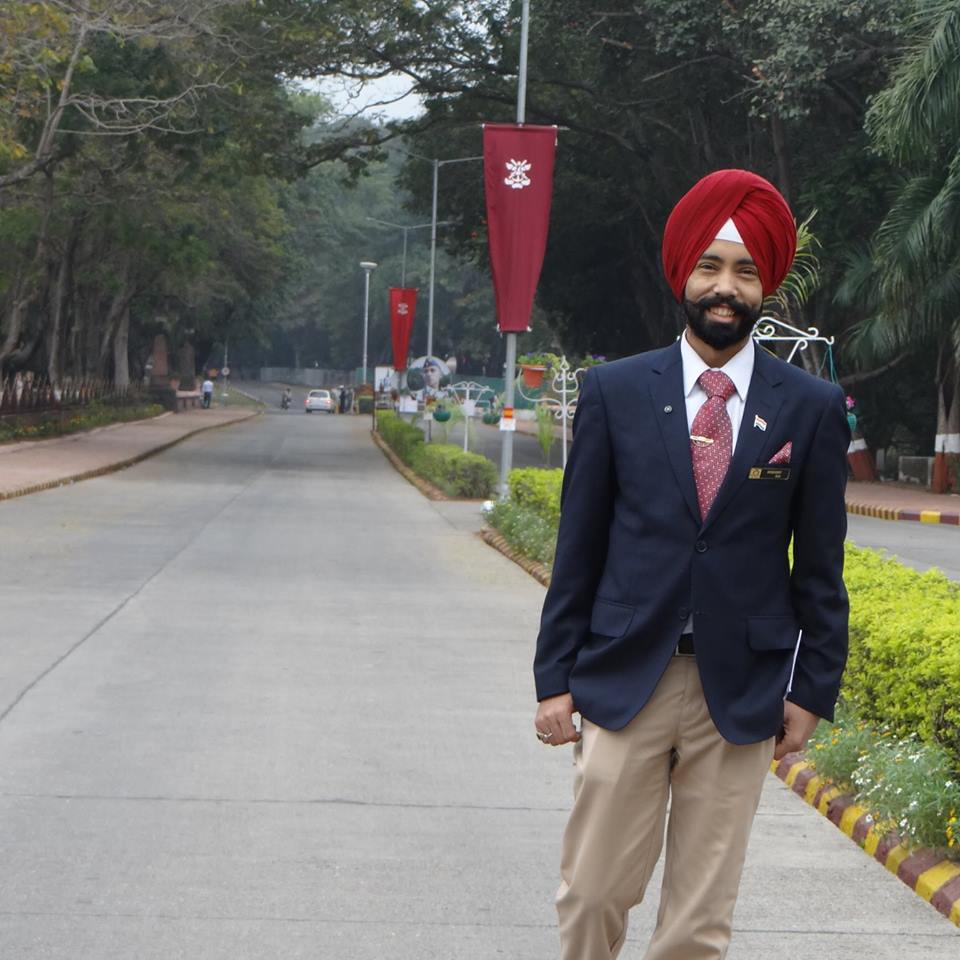 The story blew up even further, and on June 16, when he went to stand before a medical board in Rajasthan (he had also cleared the Rajasthan State Public Services), the media came following him and took bytes.
Following which, Ambika Soni, who was then I&B Minister, decided to take up the matter with the government. Even the then Minister of State Dinesh Trivedi reached out to him and promised to address the government.
After a year of pain, heartache and intervention from the highest authorities of this country, including the then Prime Minister of India Manmohan Singh, Sukhsohit became the first thalassaemic in the country to get into the civil services.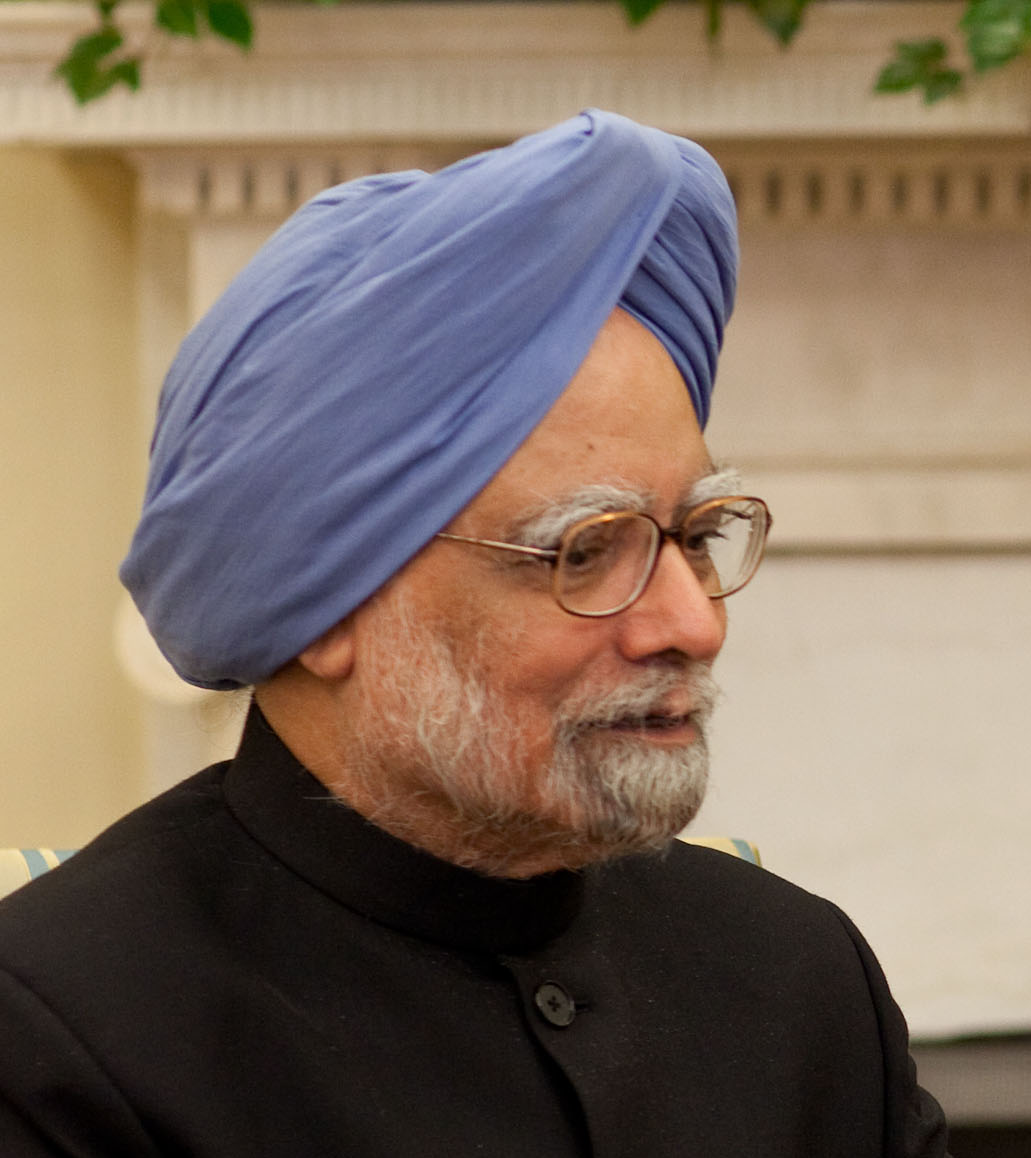 Today he is a Deputy Controller and Financial Advisor at the Ministry of Defence (Finance), Government of India, based out of Pune, handling major financial matters pertaining to the Indian Armed Forces.
"Since I was more than capable of conducting a successful media campaign, there was no reason for them to believe I couldn't fulfil my administrative capabilities. The media was extremely helpful in pushing my case forward, and sometimes they do stories for good instead of TRPs," he says.
What is Thalassemia?
Thalassemia is a blood disorder, which destroys critical red blood cells. There are various degrees of severity associated with this disorder—major and minor. Thalassemia major refers to a severe form in which patients require regular blood transfusions to survive. This increased destruction of red blood cells is due to a genetic defect that decreases their survival.
According to some estimates, over 100,000 people in India die before the age of 20 from Thalassemia major because they do not have access to the necessary treatment. By some estimates, 10,000 children in India born with the disorder every year.
Early Days
Born to Wing Commander (retired) MS Bawa and Gursharan Kaur, a retired school teacher, in Panchkula, near Chandigarh, Sukhsohit was first diagnosed with Thalassaemia major in 1985, when he was just 1.5 years old.
Despite his condition, which required constant medication and blood transfusions, his parents took great care of him, giving the best life possible.
Besides regular exercise and steady dietary habits, Sukhsohit also credits his family for introducing him to yoga and naturopathy, which he says has remarkably improved his condition. He requires a blood transfusion once every 21 days, but work isn't such a struggle.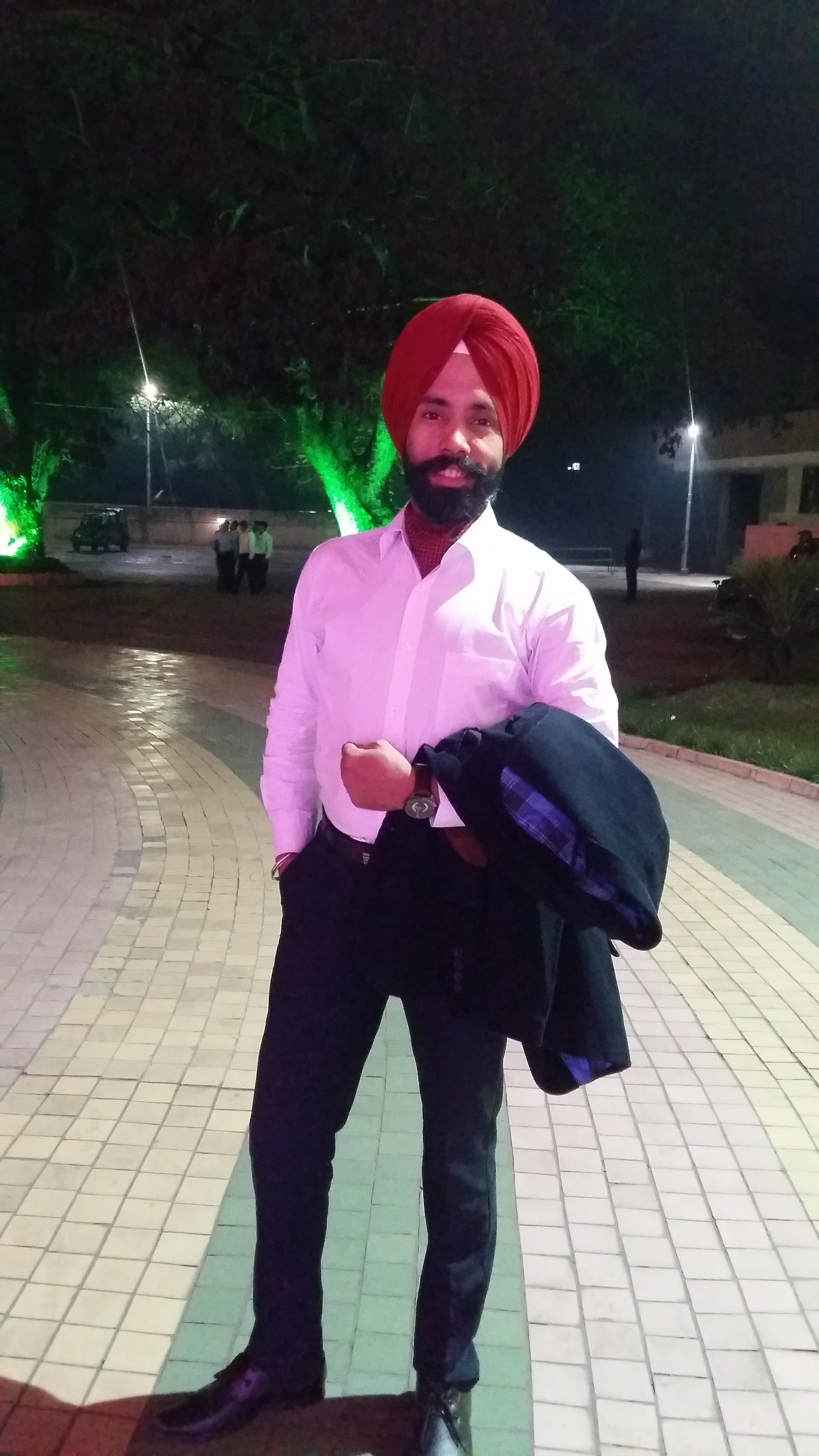 His message to others suffering from his condition is clear. "Practicing yoga and naturopathy has had a dramatic effect on my life and has helped me improve my health and general living. You can change your own life, and today despite being a thalassaemic, I can lead a normal life," he says.
For the next 25 years, Sukhsohit took on the condition with dignity and courage and fortunately did not suffer any mental or physical disorder. A regular performer in high school, he scored the highest marks in the Class 12 exams (Commerce) across all Kendriya Vidyalayas in the Chandigarh region.
This was followed by an Honours degree in Business Economics from SD College, and Sukhsohit topped the examination on Income Tax. For his Masters, he took up a course in Public Administration in Punjab University, which he topped once again, following which he was eligible for the University Grants Commission's junior research fellowship (JRF). Sukhsohit is currently working on his PhD in public administration, which he tells The Better India will be done next month.
Also Read: With Milind Soman, Visually-Impaired Girl Is 'Chasing Her Dream' For 140 Kms!
During his initial years in college, Sukhsohit caught the civil services bug and clearing the civil services became his dream. After clearing the exam in 2008, securing an all-India rank of 833 in the general category, Sukhsohit stumbled upon his first major obstacle, which he overcame.
"Well, today I am thrilled and delighted, but real victory will come when the new disability law will be passed in the Parliament. Under the law, Thalassaemia has been included as a disability and reservation in jobs proposed," he had said back in 2011 to the Press Trust of India.
Implementing The Law
When the Parliament enacted the Rights of Persons with Disabilities Bill, 2016, it was seen as a landmark piece of legislation which established a paradigm shift in how the Indian polity understood and thought about disabilities. From a mere concern for social welfare, it became an issue of human rights, and our lawmakers passed appropriate legislation to address this lacuna in our laws.
In a paper published for the Indian Journal of Psychiatry, Choudhary Laxmi Narayan and Thomas John wrote, "The Act lays stress on non-discrimination, full and effective participation and inclusion in society, respect for difference and acceptance of disabilities as part of human diversity and humanity, equality of opportunity, accessibility, equality between men and women, respect for the evolving capacities of children with disabilities, and respect for the right of children with disabilities to preserve their identities."
It encapsulates the spirit of Article 14 of our Constitution, which guarantees all citizens the right to equality, which in this case translates into equal opportunity.
Despite its concerns, the Disabilities Act 2016 is a critical piece of legislation, which increased the types of recognised disabilities from the existing 7 to 2—including conditions such as sickle cell diseases, mental illness, speech and language disability, thalassemia, haemophilia and others. However, until the respective State governments notify the rules, government institutions like district hospitals cannot distribute disability certificates to those who fall under the new set of disabilities recognised by the new piece of legislation.
To the uninitiated, a person with any benchmark disability (or those with at least 40% of any of the recognised disability) is eligible for a disability certificate which allows him/her to avail of benefits or concessions offered under available State schemes.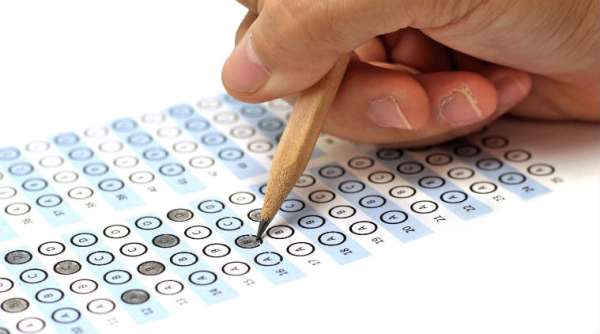 Even though it has nearly been a year and a half since Parliament enacted the Disabilities Act, certain states are yet to notify the rules. Without notifying the rules, those who stand to benefit from this piece of legislation through reservations in government-run educational institutions, jobs or even protection from offences committed against them cannot do so.
"Despite the enactment of the new Disabilities Act, many Thalassemia patients on the ground are yet to reap its benefits in terms of better access to education and jobs. Prevention and genetic counselling programs call for greater impetus from governments and we are all working towards it. True victory will come when facilities for prenatal screening and diagnostics are available in the districts to make India Thalassemia-free," says Sukhsohit.
Sukhsohit's story tells you that those with such capabilities are more than capable of fulfilling their administrative duties and becoming agents of change. Denying the likes of him an opportunity because of state government inaction is patently unfair, and they must step up to the plate.
(Edited by Gayatri Mishra)
Like this story? Or have something to share? Write to us: contact@thebetterindia.com, or connect with us on Facebook and Twitter.
Tell Us More
We bring stories straight from the heart of India, to inspire millions and create a wave of impact. Our positive movement is growing bigger everyday, and we would love for you to join it.
Please contribute whatever you can, every little penny helps our team in bringing you more stories that support dreams and spread hope.