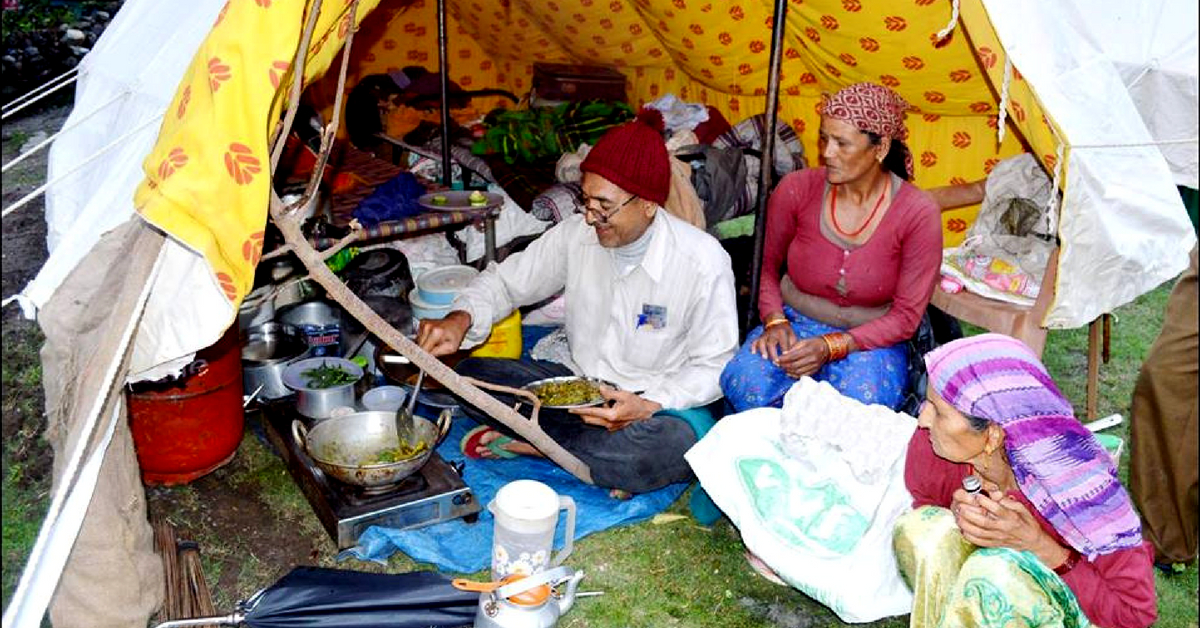 The Paharis—the native people of Uttarakhand—are known for their determination and grit, and know how to rise above a disaster when it strikes.
Monsoons usually spell disaster for the state of Uttarakhand. Enveloped by the Himalayas, many villages in the state have an uneven terrain and are prone to landslides and floods, which results in roads being blocked, or worse, swept away, leaving many villagers stranded and cut-off from the mainland.
However, the Paharis—the native people of Uttarakhand—are known for their determination and grit, and know how to rise above a disaster when it strikes.
The town of Dharchula, in Uttarakhand, is an excellent example of people helping each other selflessly even as the skies pour down on them.
Heavy rains in Dharchula had washed away five bridges that connected the villages of Dhamigaon, Gadal, Kuraich, Sekla, Rupkhet, Makna, Bhatkhana, Chinpata, Dhanatoli and Ramtoli.
Due to this, nearly a thousand families were cut off from the mainland since July 2nd.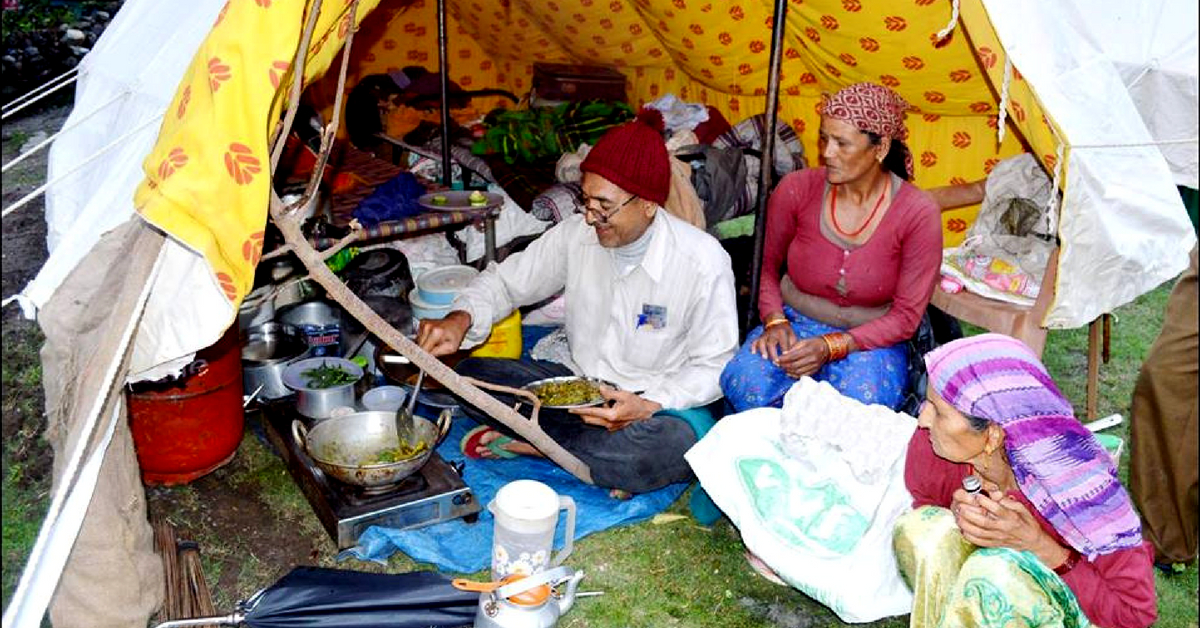 Waiting for authorities proved to be futile, and so the villagers took matters into their own hands. Speaking to the Times of India, Madan Singh, a villager, said "Our villages are around six km away from the nearest road head. We depend on the Dharchula market for our daily needs, and we also sell our milk and vegetables there. These bridges are our lifelines to reach the market which is why everyone decided to rebuild them at the earliest even if we had to do it ourselves."
Using wooden planks and iron rods, the villagers built a temporary bridge to cross the Galati rivulet. Even though the bridge is just a makeshift one, and still not entirely safe, the villagers now have a way to reach the mainland, and will not be stranded in case of an emergency.
Kesar Singh, a resident of Dharchula, almost lost out on medical care because of a similar situation. Singh fell terribly ill and needed to be rushed to a hospital, but the heavy rains and consequent landslides had cut off all roads and pathways in the town.
Around ten villagers then decided to carry Singh on a make-shift palanquin made from two wooden logs and a plastic chair.
#WATCH A man was carried by villagers for 7 kms to a hospital in Dharchula after roads were washed away due to landslide triggered by incessant rains in the region #Uttarakhand pic.twitter.com/sapue3Mb5O

— ANI (@ANI) July 29, 2018

The hospital was 7 km from the village, with no proper roads to reach there. At times when it was impossible to navigate the roads, one of the villagers took Singh on his shoulders while the others followed him.
Together, the villagers successfully took Singh to a hospital in Pithoragarh district, where he is being treated.
---
You may also like: When a Broken Bridge Stranded 41 Families, the Army Built a New One in Just 36 Hours!
---
It is instances like these that show how people come together, and overcome challenges to help each other. From carrying an unwell person for over seven kilometres on dangerous roads to making pathways, so that over a thousand families have a way to get to the market, the people of Uttarakhand are 'shouldering' responsibilities and 'building bridges' of unity and humanity.
(Edited by Gayatri Mishra)
Like this story? Or have something to share?
Write to us: contact@thebetterindia.com
Connect with us on Facebook and Twitter.