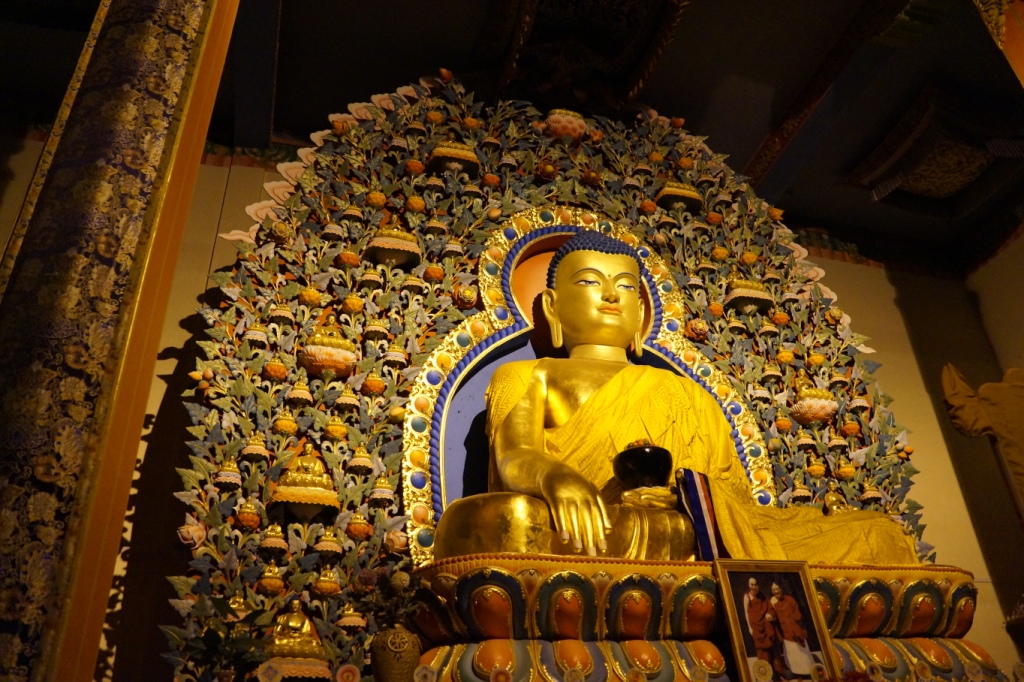 Here is a first hand experience of a journey to the amazing Himachal Pradesh and its beautiful valleys. Join Gayatri Mendanha as she visits intense music concerts, tries her hand at art and pottery, samples exotic dishes like the Kangri dham, finds peace in the serene monasteries, experiences the thrill of paragliding, and much much more in just a few exciting days!
Here is a first hand experience of a journey to the amazing Himachal Pradesh and its beautiful valleys. Join Gayatri Mendanha as she visits intense music concerts, tries her hand at art and pottery, samples exotic dishes like the Kangri dham, finds peace in the serene monasteries, experiences the thrill of paragliding, and much much more in just a few exciting days!
I keep my suitcase light. I carry words. For this journey, I chose Pico Iyer's, 'If travel is like love, it is, in the end, mostly because it's a heightened state of awareness, in which we are mindful, receptive, undimmed by familiarity and ready to be transformed.'
On a mountain road with a skilled driver who knowingly imparts the strange thrill and chill of a roller coaster, I suspended disbelief and allowed myself to be taken for a ride. In the midst of the turns and gasps, as we wove our path to the skies, they burst forth in awe-inspiring beauty, snow capped and majestic – the mountains!! I had arrived, living an oft-awaited dream, in McLeod Ganj, the lively, colourful meeting point of people from all over the world and home to Tibetans in exile.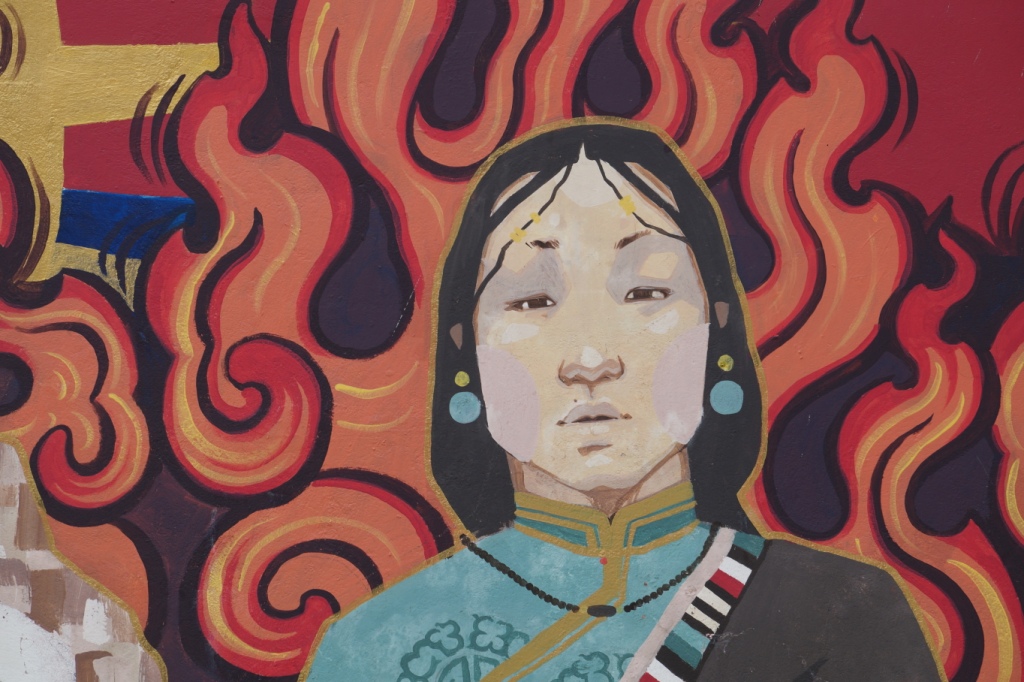 A glorious view of the changing shades of sunlight on the landscape kept me spell bound, in mid-step on a narrow lane. I walked through the lively streets to the Dalai Lama Temple – home to the 14th Dalai Lama. I found myself standing in the presence of the sacred and the aesthetic that met in the statues of Shakamuni Buddha, Padmasambhava and Avalokitesvara (which has relics handed down from Tibet) which embody deep meaning for Tibetans in exile.
Turning golden prayer wheels, circumambulating the temple, I pondered awhile gazing into the scenic distance, and then, as dusk passed into night, set out for a fusion music concert!
At this concert, Tibetan artists, musicians and painters, took me beyond facts and figures to feelings; unveiling themselves, their individual, personal agonies and hopes in their struggle towards a free Tibet. A poet in exile who outpours his pain and anger on the page, mesmerized the audience with elegant, powerful poetry.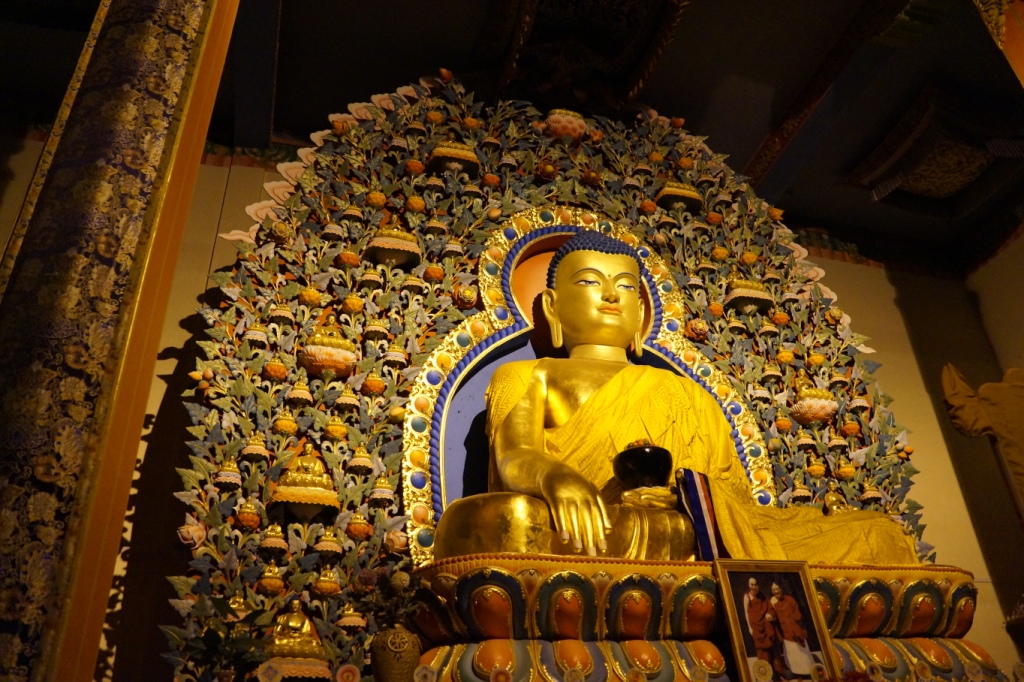 A Tibetan folk and freedom singer and songwriter enchanted us with the music of a traditional lute or Dramnyen. A Thangka painter integrated all these sounds, words and struggles onto a blank canvas, transforming it skilfully with life and colour.
It was symbolic of the inner transformations in us, witnesses called to enter into life-stories and naked truths. Living in exile, these artists recalled a traditional Tibet in their work keeping its fire and song alive. 30 years away from home, the stark deaths of a million Tibetans, an identity in transit, freedom still a dream – these were no humble, compassionate Buddhist monks, but exiles driven to sheer helplessness and left with no recourse but to stuff their hand in their mouth and bite that hand – orphans, who could not forgive and forget.
Each Tibetan had his/her own story of journeys made and a life pieced together from the fragments that remained and a dialogue with religion itself. A lifetime of waiting, pain and hope.
This mood of sombre truths and harsh reality was interspersed with happier stories, laughter and the singing of Bollywood numbers. We were warmly welcomed into a Tibetan home and savoured a traditional Tibetan meal of thukpa and tingmo.
We traveled next to the Kangra valley where I excitedly settled down for a workshop in Kangra art – a precise art that amalgamates colours, emotions and nature. Experts from the Kangra Arts Promotion Society crystallized for me the history and heritage of this miniature style of painting with the stories they narrated.
With the aid of a magnifying glass I admired the perfection in the artist's attention to detail in these paintings. The morning was spent with noses, eyebrows and eyes; learning the strokes of the trade. After all that persistent, attentive engagement with proportions, expressions and delicate perfection, I accepted an invitation to a culinary treat – the Kangri Dham.
As new spices delighted my taste buds I indulged with the excitement of a curious child in a variety of preparations with names like chana madrah and sepu vadi. A sweetened delicacy called mithdee rounded off the feast. Intercultural recipes exchanged hands that day!
Next on my Dharamshala map was Norbilinka Institute. When one steps into this grand repository of Tibetan art and culture, one steps into a world of enchantment and beauty. Here, in the marriage of the traditional with the modern, one samples greatness.
I silently sat in the presence of thangka painters who, after years of training, had mastered this patient, meditative art. A guide carefully explained the process by which the canvases were prepared, designs drawn and colours made from natural sources to its completion with gold embellishments and silk brocade. Truly majestic! I then followed my guide into another room, where a group of Tibetans was busily working towards the completion of a fabric thangka.
Hand cut pieces of brocade, silk and the use of Mongolian horses' hair for outlining these sacred images, carries this centuries-old tradition into a modern work of dedication. In the workshop of the Tibetan carpenter, we see one dimensional drawings and designs delicately transform into polished artistic religious thrones. My guide then led me to the Deden Tsuglagkhang temple and in this space of reverence, colour and art, I discovered layers of deep symbolism. The Loseling Doll Museum houses dolls which take us on a journey through traditional styles of dressing reminiscent of Tibet's cultural roots.
I was now ready to travel back in time to a sleepy little heritage village nestled in the Kangra valley, Garli – a place suspended in time! A guided tour transforms into a journey of exploration through narrow lanes, heritage buildings, temples & shrines.
With elegant havelis, mansions and Italianate buildings, interspersed with lovely mud-plastered and slate-roofed houses, Garli is a hamlet that lends itself to the photographic lens. With an amazing diversity of architecture (some decaying & some crumbling), scenery and biodiversity, Garli remains relatively unspoiled, giving her a medieval ambiance that enthralls with each new discovery, revealing yet another facet of herself.
Staying in a serai, an inn, and spending the evening with local folk singers and pahadi dancers got me dancing to their tunes and swaying along in the open courtyard beneath sparkling fairy lights.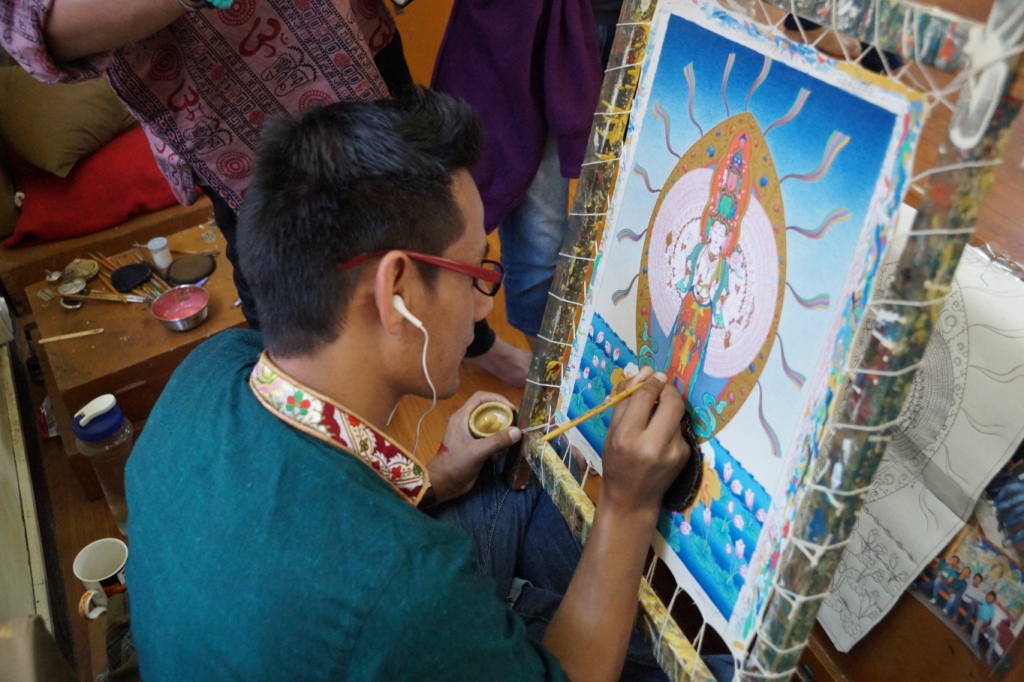 Having spent time on terra, I travelled to Bir, one of the world's best paragliding sites. Soaring in the skies, taking in the Dhauladhar range in its breathtaking splendour is a tick off a bucket list that leaves one at a loss for words. Back to terra, I indulged in a day devoted to pottery at Andretta, an artists' colony near Palampur . The hours slipped by gently through my fingers in the moulding of form, texture and the learning of a new art. I eagerly submitted my pot and mud figurines for firing and glazing.
My last stop was the Monastery of Dzongsar Khyentse where you see monks debating animatedly with each other on the teachings they learnt that day. The gestures, hand movements and postures all signify the style of argumentation. I entered the Monastery, and was at once drawn into its awe-inspiring universe of sacred images, statues and aesthetics. It induced in me a deep, all-pervading reverence and I found myself in cross-legged meditation.
Transformed I was!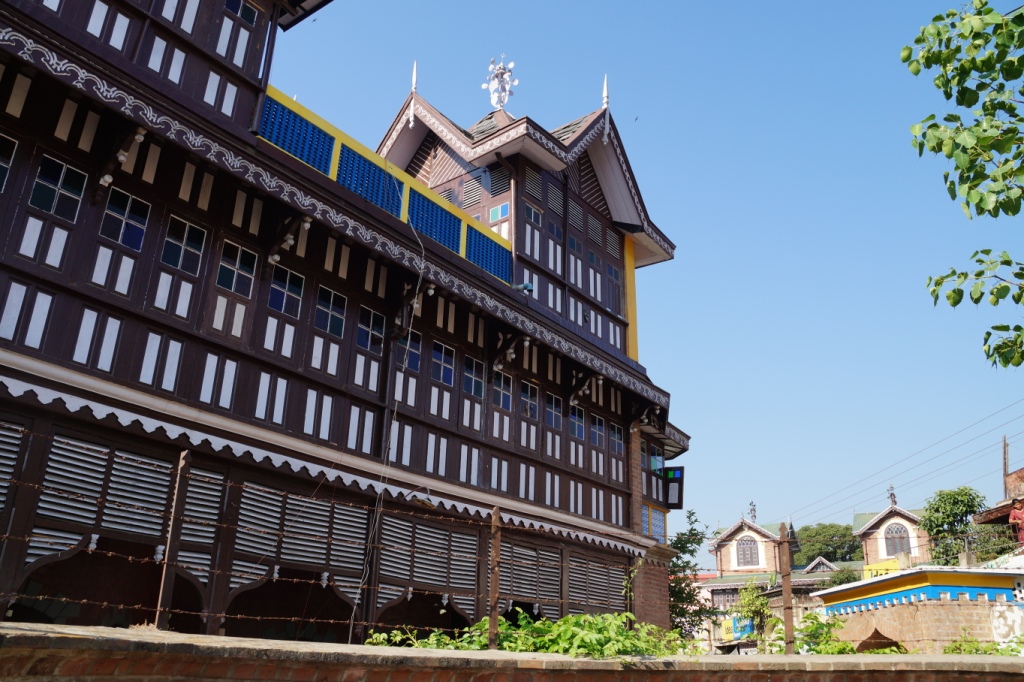 About Himachal Pradesh:
Himachal Pradesh is a beautiful melting pot, with a belly full of touristy bustle. A traveller and artist, range of experience notwithstanding, will agree that the true test of a place is the variety of company and loneliness it offers. Himachal can be your solitary escape as well as your boisterous get-away. It can give the fledgling or advanced taste of spirituality and it can offer you decadence. If the choices confuse you, it can offer you fresh air, green meadows and occasional drizzles to calm your mind and show you the way.
Quick Facts: Kangra valley, Himachal Pradesh
Kangra which was known anciently as 'Trigarta' is one of the most picturesque valleys in Himachal Pradesh. It is sheltered by the massive Dhauladhar range of mountains, rich in culture and history. It is a popular tourist destination, with the peak season around March and April. Dharamshala, the headquarters of Kangra district, lies on the southern spur of Dhauladhar in the valley.
Nearest Airport: Gaggal Airport (14 kms from Dharamshala)
Nearest Railhead: Pathankot Cantt (14 kms from Dharamshala)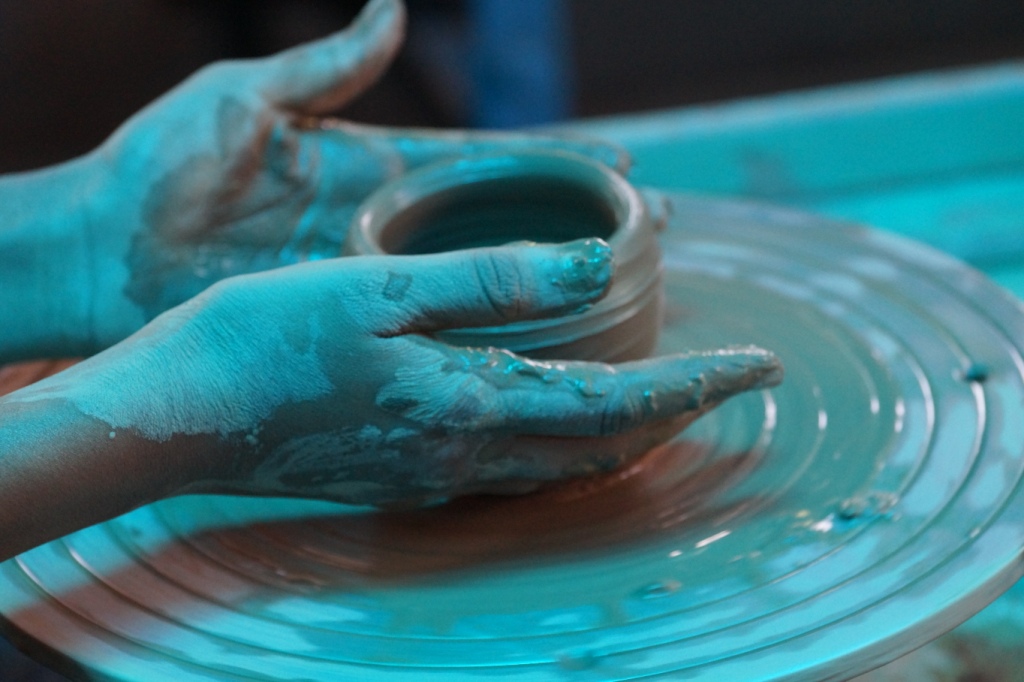 Upcoming Attraction:
Dharamshala International Film Festival (DIFF) 2014 – 30th Oct – 2nd Nov.
Savour the best of contemporary independent cinema, meet filmmakers from India and abroad and participate in interesting workshops. While you journey into worldviews, perspectives and stories on screen, you can create adventures and stories of your own through the people and places you encounter.
Like this story? Or have something to share? Write to us: contact@thebetterindia.com, or connect with us on Facebook and Twitter (@thebetterindia)
Gayatri Mendanha narrating her experience of travelling through Kangra valley, Himachal Pradesh with
Black Swan Journeys
. Gayatri was on a customised journey focusing on art, architecture and culture in the Kangra Valley.
We bring stories straight from the heart of India, to inspire millions and create a wave of impact. Our positive movement is growing bigger everyday, and we would love for you to join it.
Please contribute whatever you can, every little penny helps our team in bringing you more stories that support dreams and spread hope.
Tell Us More