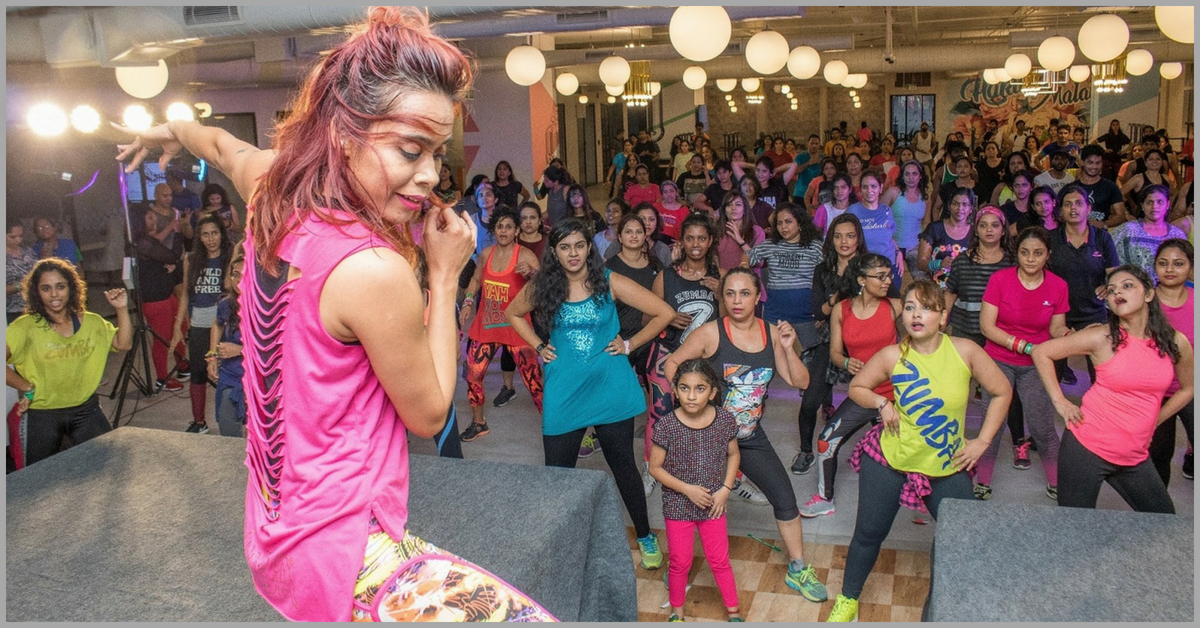 There are many testimonials of mental and physical health benefits of "this work out in disguise".
Alberto Pérez, a young Colombian boy, fell in love with dance when he first saw the film Grease. He was often seen imitating dance moves of Michael Jackson and grooving along to Latin American music. He goaded health clubs in his native Cali to let him take aerobics classes as a teenager.
He moved to Bogotá, the capital of Colombia, where he began teaching aerobics classes. But Alberto was ambitious and moved to Florida, USA, to try his luck there. Once there, he realised that no one would let a stranger, without all the folders full of certificates, be an instructor.
He finally managed to score a gig at a small health club. One day he arrived at his class and realised that he had forgotten the music tape. Nervously, he turned towards the class and said that they would be trying something different that day.
What happened that day sparked off a fitness movement called 'Zumba' which spread all over the world.
Planning to join a Zumba class? Here are ten things you should know before you join one.
1. ABCD..Z – Anybody can do Zumba.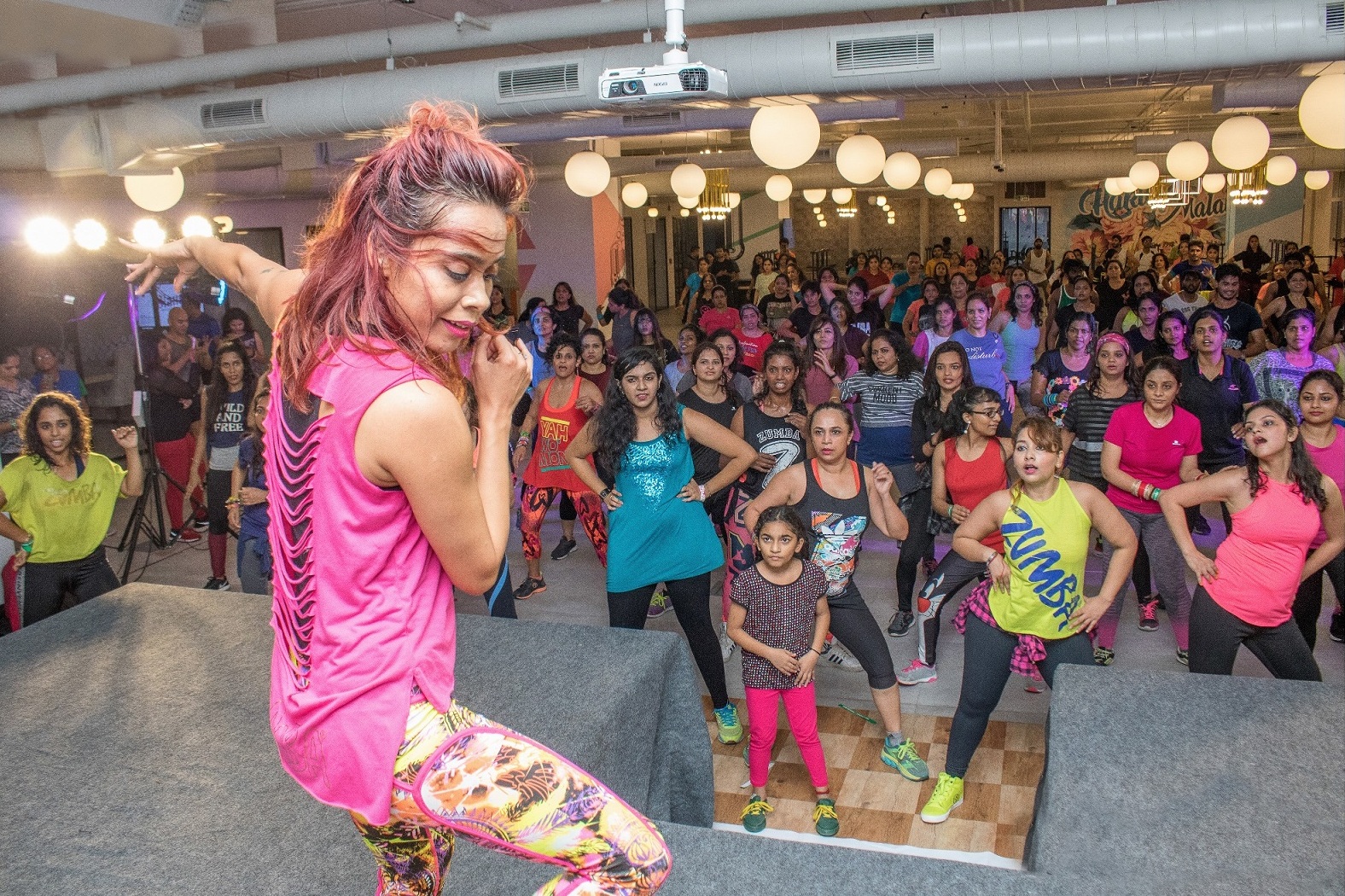 For one hour you just need to walk in and forget about everything else. Class-goers swear that they don't even notice when an hour has gone by. How many huffing and puffing on a treadmill can say that?
2. Party in disguise
Don't be fooled, however, by all this talk of fun. Myriad testimonials of mental and physical health benefits of "This work out in disguise" are never-ending. A study by the American Council of Exercise (ACE) found that a single Zumba fitness class burned an average of 369 calories or about 9.5 kcal per minute.
The American Journal of Health Behavior showed that when women with type 2 diabetes and obesity attended Zumba classes thrice a week for 16 weeks, they lost an average of 2.5 pounds, lowering their body fat by 1%.
Another study published in the Human Kinetics Journal on the psychological benefits of Zumba found that people who practice it feel more independent and said that their lives seemed more purposeful.
A Zumba class leaves you with a good sweat and a rush of endorphins. And that soreness you feel the next day? The best antidote for that is rest and your next class!
3. Credentials are essential
Before you enrol, check the credentials of your trainer and ensure you get trained only from a licensed Zumba instructor.
4. Thou shalt not be graded or judged!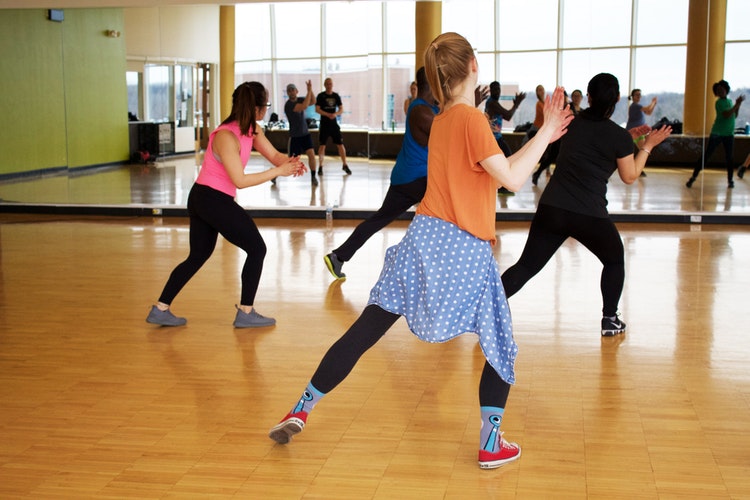 Picture for representation. Source: Unsplash
A lot of people get caught up in trying to perfect the choreography; some get hassled when they can't pick up the moves right away. Understand that a Zumba class is one of the most non-judgemental spaces, where the instructor respects you just for showing up!
Instructors often queue the moves while facing the class directly, and sometimes use non-verbal cues–which direction to move in or when to change the step and so forth. So a newcomer will quickly catch up.
5. Zumba is for everybody and everybody
A Zumba class is a very inclusive space as there is no age bar or prerequisite skills or minimum fitness level expected. There are many verticals such as Aqua Zumba, Zumba Toning and Strong by Zumba and you should commit to the one that feels right for your body.
6. No excuses
Don't let the weather dampen or a vacation hamper your class. Zumba is present in 186 countries worldwide, and so, you can find a class anywhere. Just log on to the website you can find classes by zip code.
---
Also Read: Dear India, Here's Why The More You Play, The Better You Work!
---
7. Fantastic format
Since the choreography is very easy to follow, you don't have to worry about memorising steps or sequences. Once you get the hang of it, you will understand the core movements in each song and how it is structured well to repeat.
8. Heaven for music lovers
Licensed Zumba instructors will take you on a journey across the world in 60 minutes, to Brazil with sizzling Samba, Argentina with straight Tango moves, Spain with Flamenco fever or Trinidad with some sexy Soca. No other fitness format can call itself a cultural fiesta like Zumba fitness. Whether you know the music or not, it's hard to not feel it in your bones.
9. Hydrate and choose the right gear – can't reiterate this enough!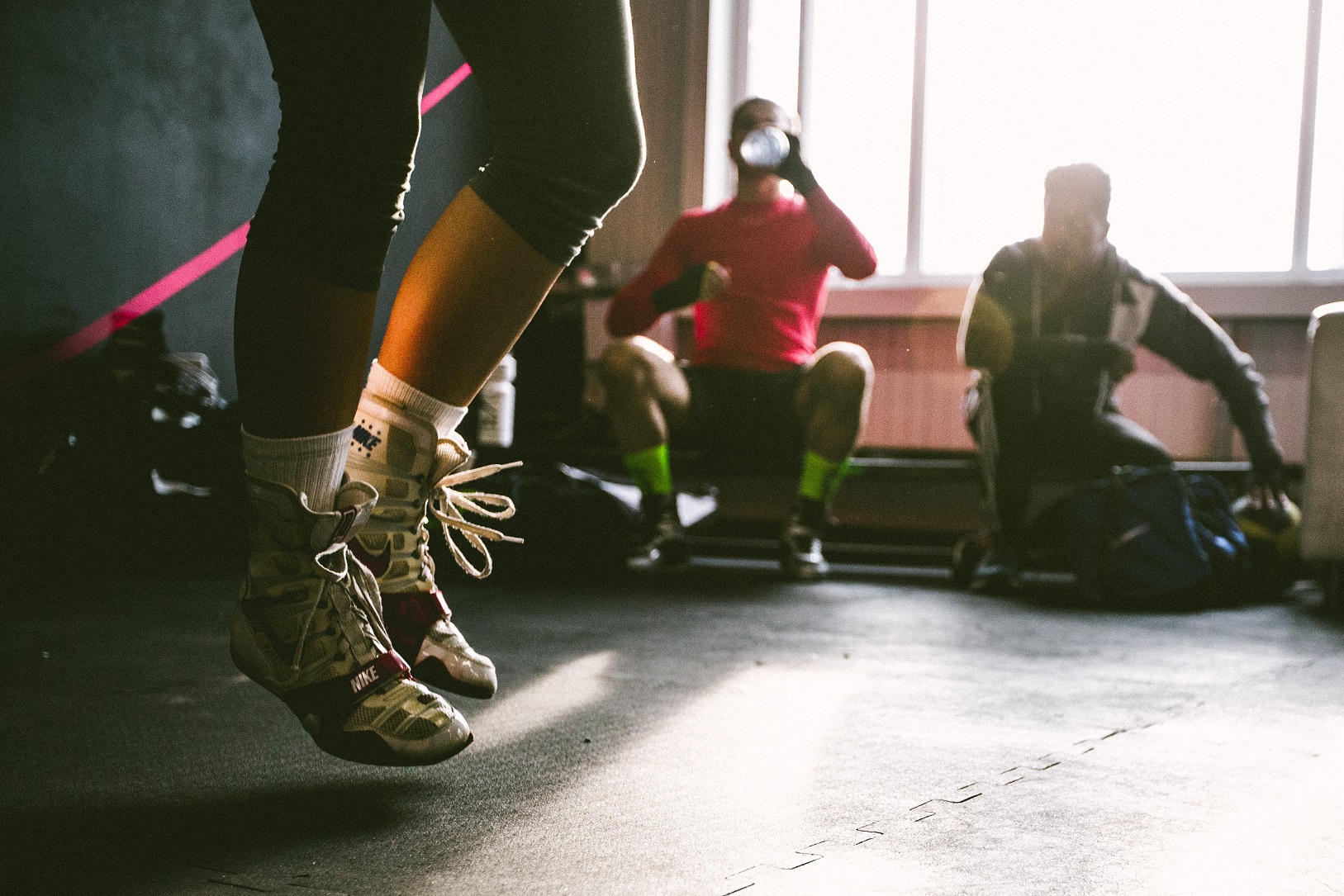 Water is your best friend before, during, and after a class, so get acquainted! You're going to want to wear fabrics that absorb sweat and keep you fresh and a towel to wipe off that sweat!
Do choose the right pair of shoes as traditional running and walking shoes are designed for different motions, while Zumba is all about the side-to-side movement and pivoting. Opt for cross trainer shoes which would suit your needs.
Most importantly, Zumba instructors insist on attendees bringing their smile!
10. Pay heed
Talk to your doctor before joining a class if you have been inactive or have any medical issues. And talk to instructors before class about your fitness level and any health conditions you may have so that they can suggest appropriate modifications.
11. Nutrition and fitness go hand in hand
Fitness is not a destination nor is it a competition, but a journey to be enjoyed. You can't add blueberries to an otherwise bad diet and expect to feel better. Maintain a balanced diet, embrace healthy fat as your brain's friend, remember that food (read fast food) that pleases us does not necessarily bring us happiness.
---
You May Also Like: 70% Indians Poor in Muscle Mass: 5 Healthy Ways to Maintain Your Physique!
---
A Zumba class is akin to a party, albeit a healthy one. You will also learn that Zumba is not about being the best dancer in your class or having or strutting out the best-formed muscles… it's about filling a room with energy, happiness and having fun working out while the instructors prepare for the next party.
(Written by Sucheta Pal and Edited by Shruti Singhal)
We bring stories straight from the heart of India, to inspire millions and create a wave of impact. Our positive movement is growing bigger everyday, and we would love for you to join it.
Please contribute whatever you can, every little penny helps our team in bringing you more stories that support dreams and spread hope.