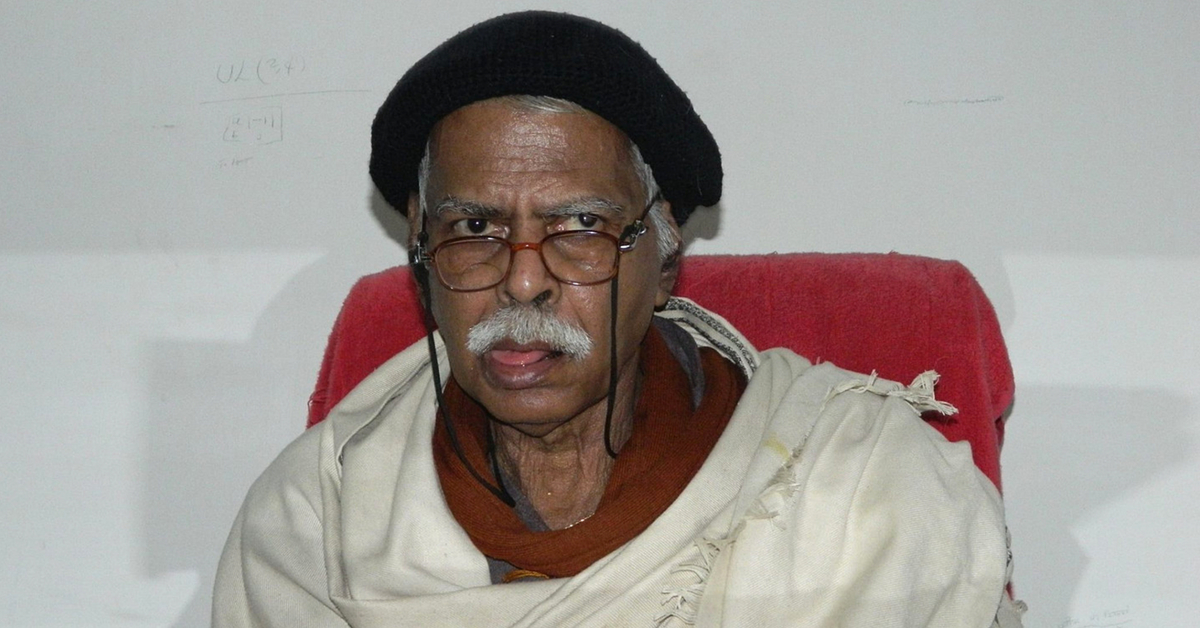 Vashishtha had a natural talent in mathematics, and this showed whenever he questioned the mathematics Professor in his college.
Filmmaker Prakash Jha recently announced that he would be directing a biopic on the obscure Indian mathematician, Vashishtha Narayan Singh.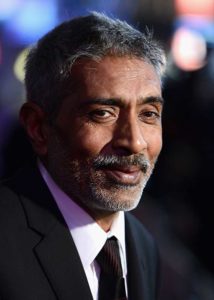 In a press release by the production house– Reel Life Entertainment, Jha said, "He is our national treasure. His life is so inspiring. I would love to direct a biopic on him."
Before Jha's announcement, Vashishtha Narayan Singh was a name I had not heard. So I decided to look into his life, and what I found was moving.
Vashishtha Narayan Singh was born on April 2, 1942, in a small village of Basantpur in Bihar.
As a teenager, he studied in Netarhat Vidyalaya, Jharkhand, from where he moved to the Patna Science College in 1963.
Vashishtha had a natural talent in mathematics, and this showed whenever he questioned the mathematics Professor. Annoyed, the Professor would send him to the Principal's office, where he would be given tough mathematics problem to solve. To the Principal's disbelief, not only would he solve the problem, but he would also solve it in many different ways.
Knowing that the rigid syllabus system was holding the prodigy back, the rules of the university were changed. During the first year of his BSc Mathematics, he was allowed to appear for the final exams of that course. Naturally, he topped.
In the following year, he was allowed to appear for the final exams of the MSc Mathematics course. Again, he topped.
This is something that the Netarhat Vidyalaya remembers with pride, even today, because Vashishtha had cleared and received his MSc Mathematics degree while he was still in the second year of his BSc course.
This story was recounted by his senior from college, who had narrated the incident to a magazine.
Vashishtha then pursued PhD at the University of California, Berkeley, where his dissertation–"Reproducing Kernels and Operators with Cyclic Vector" won great acclaim in the field of mathematics. It would go on to be one of the referred works in the field.
Many people claim that he worked alongside NASA, contributing his mathematical knowledge. Vashishtha was also reportedly known to challenge Einstein's theory of relativity through his works.
While Vashishtha's talent seemed unstoppable, things seemingly began to go wrong.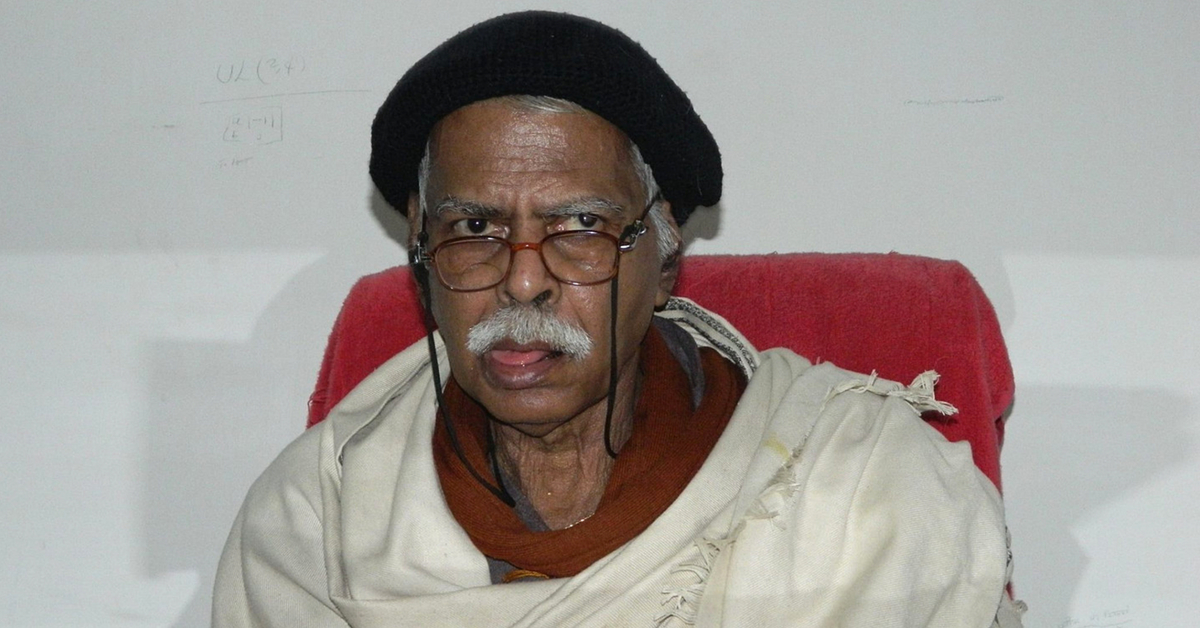 Vashishtha was found throwing tantrums at his workplace for little to no reason. He was said to have unreasonable outbursts and mental breakdowns. He was referred to a doctor, where he was diagnosed with schizophrenia.
(Schizophrenia is an incurable mental disorder where the patient loses touch of reality with incoherent thoughts.)
During this time, he also agreed to get married, as per his family's wishes. And in 1972, in Bihar, he tied the knot. The new couple left for America to begin their new life.
Vashishtha was taking prescribed pills to control his mental degradation. When his wife found out, it was the first that his family members had heard of his illness.
In a 2013 interview with the Business Standard, his brother, Ayodhya Prasad Singh, recounts this incident. "In America, Bhaiyya's wife one day found him taking some pills and asked her father about them. That's how we ourselves came to know about his illness."
Vashishtha soon got a job at the Indian Institute of Technology, Kanpur, and moved to India in 1974. However, due to conflict of thought, he moved to Tata Institute of Fundamental Research in Mumbai. He would later move to the Indian Statistical Institute in Kolkata.
With all the workplace changes, there were some in his behaviour and character as well. His wife became distraught and left for her father's house. "We do not blame her. Not everybody can live under such circumstances." says his brother, Prasad.
In 1976, their divorce was finalised, and it immensely affected Vashishtha. "It had a huge impact on our brother. He suddenly became very withdrawn and stopped eating," says Prasad. He started acting violently, in fact, he was so dangerous that he had to be admitted to Kanke Mental Asylum, Ranchi, which is now Central Institute of Psychiatry in Kanke.
In 1985, he was discharged from the institution and taken home. Distant and cold, Vashishtha kept to himself until two years later when he ran away from his home in Bihar. It would be four years before they found him.
He was found loitering near a garbage dump in his ex-wife's village. "After that, we have never let him out of our sight," Prasad told Business Standard.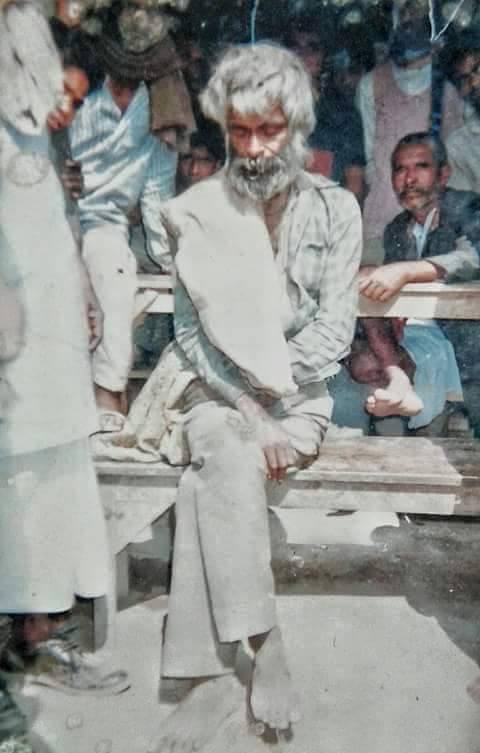 With the reunion, most publications carried the story of the mathematician. And so, many government officials decided to help.
Then Chief Minister Lalu Prasad Yadav sent him to NIMHANS, Bengaluru, and offered government jobs to five of his family members. MP and actor Shatrughan Sinha arranged for Vashishtha's treatment at the Institute of Human Behaviour and Allied Sciences (IHBAS), New Delhi.
"They took very good care of him. He has been very quiet since he returned from Delhi," said his younger brother, Dasrath Singh to Business Standard. Since then, he has remained calm and is being taken care of by his family.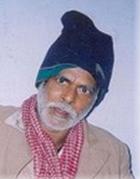 In 2013, he was offered an academic position as a Visiting Professor at the Bhupendra Narayan Mandal University (BNMU) in Madhepura, Bihar.
All that the 75-year-old legend needed was to have an academic profession where he could share his knowledge. The troubled life of one of the greatest mathematicians of our times needs to be appreciated by the people.
We are looking forward to the mathematician's story on the big screen!
(Edited by Shruti Singhal)
---
---
Like this story? Or have something to share?
Write to us: contact@thebetterindia.com
Connect with us on Facebook and Twitter.