Samuel (Satyananda) Stokes was an American who joined Indian National Congress in India's freedom struggle. He even introduced apples to Himachal Pradesh
---
To honour this nation's Independence Day, we bring you the fascinating stories of #ForgottenHeroes of #IndianIndependence that were lost among the pages of history.
---
An American born in a wealthy Quaker family, Samuel Evans Stokes Jr.'s journey to India to serve leprosy patients, would eventually change him to Satyananda, freedom fighter and defender of the poor.
Let us trace this amazing, and nearly unbelievable journey, here – one that would elevate him to a unique position in India's history.
A name largely forgotten today, Stokes was born in a family of businessmen in Philadelphia. His father, Stokes Sr, was the founder of an elevator manufacturing company by the name of Stokes and Parish Machines Company. But the first son of Stokes was never interested in business. His heart was convinced of doing more significant things in life – helping the needy.
In 1904, at the age of 22, Stokes decided to leave his comfortable life in the United States and travel to far away India, to serve leprosy patients in the laps of the Himalayas, in Shimla.
Asha Sharma, the great-granddaughter of Stokes, in her biography about her great-grandfather – 'An American in Gandhi's India' says, "His parents, of course, were worried that he would get leprosy and never return. But he was determined to go."
Stokes Sr, apparently thinking the 'trip' was just a phase in his son's life, financed not just Samuel's journey to Shimla, but also his stay.
However, once Stokes started working with leprosy patients in the Kotghar, near Shimla, he quickly realised that the patients never thought of him as one of their own.
"There seems to be an invisible barrier that stands in the way of any unaffected natural relationship," he had once noted.
He soon figured it out. How could the Himachal villagers feel he was one of them if he didn't look or speak like them?
In an attempt to gain the confidence of the locals, Sam learned the Pahari dialect of Hindi. He even gave up his western outfits and started wearing the local attire instead.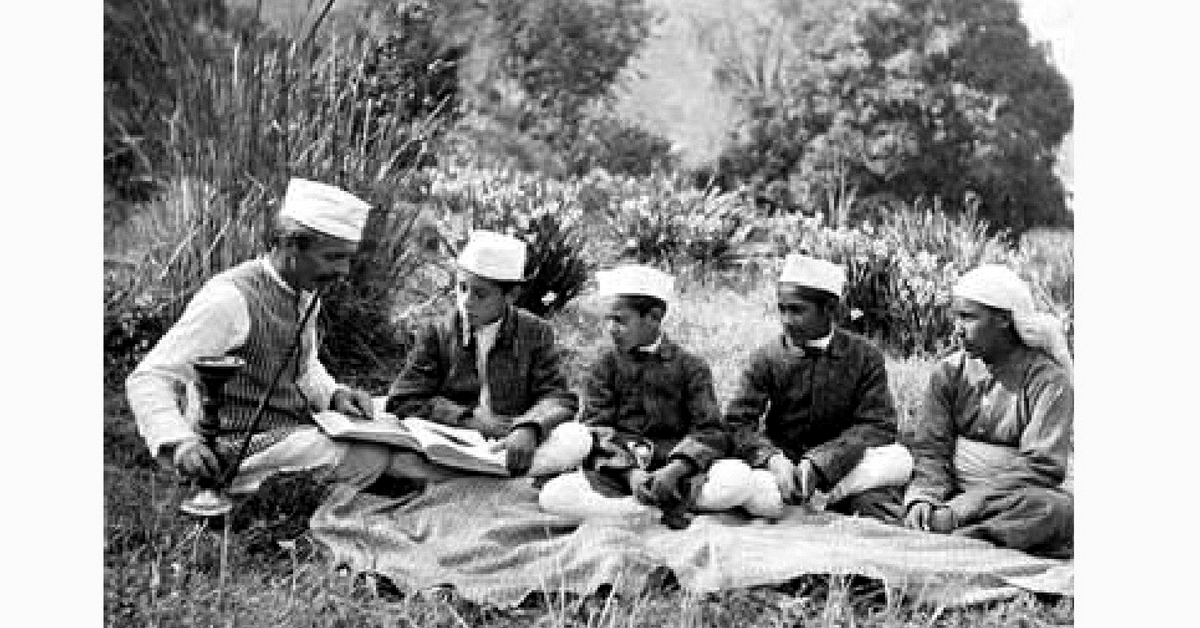 The trick worked! People soon stopped seeing him as another white, foreign man – but understood that Sam was there for them.
In fact, inspired by the idea of the Archbishop of Canterbury then, Stokes even accepted monkhood, living in poverty and serving the needy for a few years.
In 1912, he fell in love with Benjamin Agnes, a daughter of a first-generation Rajput Christian. Together, they bought a large plot of land in the foothills of the Himalayas and settled there.
But Sam never forgot the Pahari people of Shimla.
"He saw that people were very, very poor," says Sharma, adding that "They didn't have clothes to wear. They didn't have meals to eat. They would have tea with salt. He felt he could perhaps try growing fruits in that area."
---
You may also like: First Mutiny in 1857? Did You Know About the Vellore Mutiny in 1806?
---
In 1916, four years after his marriage to Agnes, he came across a new type of apples developed in Louisiana, USA, that he believed would grow well in the climate and terrain of the Himalayas.
He imported them to India and started growing them in the farmland he had purchased. With his plentiful contacts, it was easy for him to enter the export business in Delhi and earn a good living. Soon, he started encouraging local farmers to follow in his footsteps and assured them of any help they would need, including a way to export or sell their apples.
As Sharma points out, "An apple tree takes about six to seven years to grow. And he would tell them to grow the apple trees, and they would say, 'If we plant the trees, where will we grow our food crops? And what will we eat? '
It was a battle for him in the beginning, but he succeeded, and gradually the people began to grow apple trees. That's why he's called the 'Johnny Appleseed of the Himalayas.' And people still remember him for that."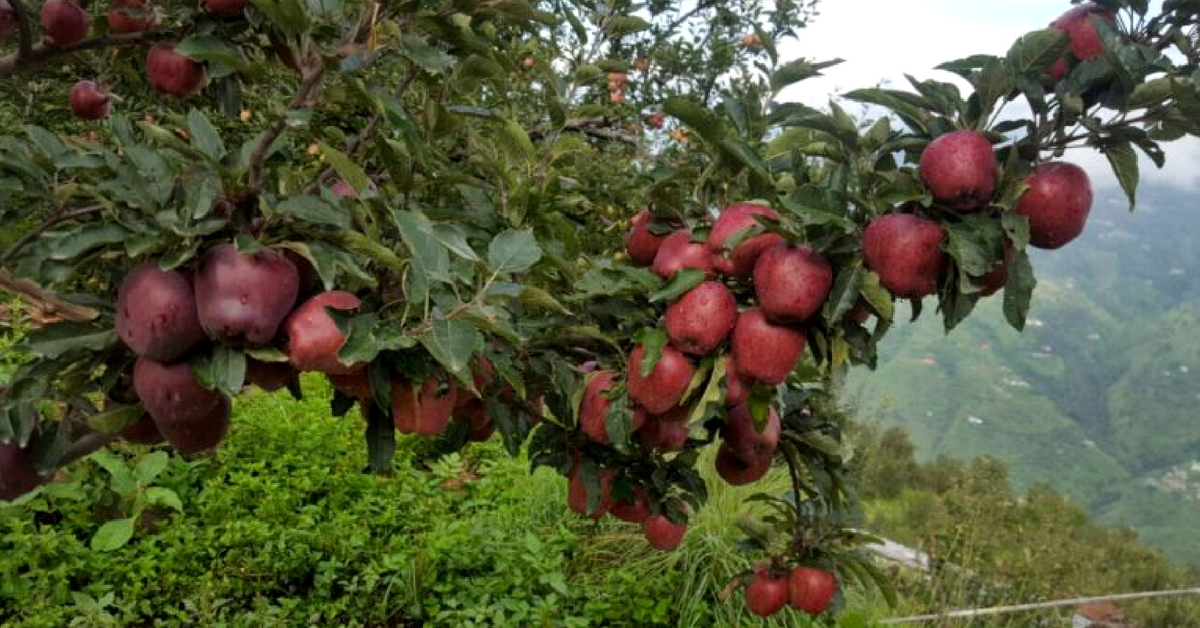 So in a way, the famous Himachal apples that we eat today are all a boon, directly or indirectly, of Stokes. But of course, he deserves to be remembered for much more than just apples.
During his time in India, the unjust rule of the British was self-evident to him. And he took a stand against it all.
Impressed Labour- where men were forced to join the British Army – was a particularly violent practice that Sam battled against. He challenged the British government, via many notices, to restore the dignity of the Himachal locals and not force them into labour- either as soldiers or as carriers of the British luggage.
In an attempt to reach a 'final understanding', Sam described his letter as the "last act to cooperate with the government upon an issue in which justice is absolutely on our side… Beyond that minimum absolutely necessary to make administration practical, self-respect forbids us to submit to begar (paid or unpaid for) any longer… When we have given you a practical, constructive solution of a difficult problem, are you prepared to treat us like self-respecting people and enter into an agreement with us or must you order us in order to maintain your prestige?"
It is important to note that his letters spoke about Indian labourers as "us" rather than "them". This alone highlighted his mindset – he considered himself to be an Indian entirely.
He succeeded in that battle, and the practice was stopped. But worse was to come.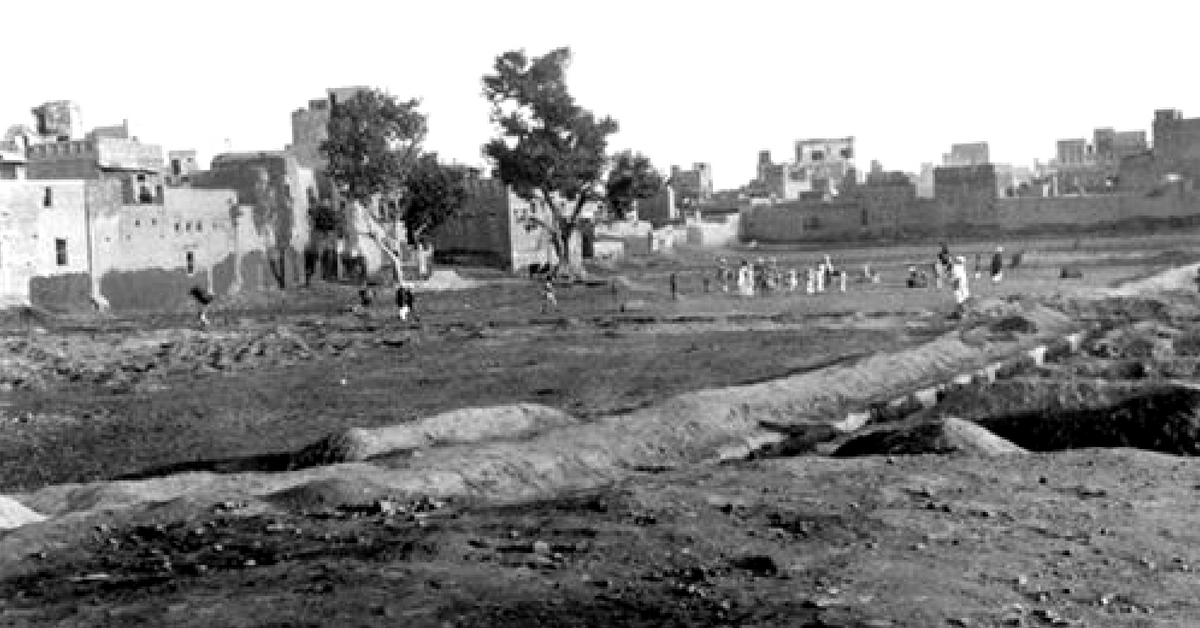 "It was the incident of April 1919 (the Jallianwala Bagh Massacre), when there was the indiscriminate shooting of about one thousand people in a garden in Punjab. That's the time that Stokes saw the violence against the Indian people and decided to join the Indian National Movement. He became very active in Punjab. He became a member in the Punjab Provincial Congress Committee (PPCC)," says Sharma.
In 1920, he not only became the only American but the only non-Indian to attend the Nagpur session of the All India Congress Committee in the December of 1920. He was a delegate from Kotghar (Shimla Hills).
---
You may also like: June 22, 1897: When Pune's Dignity Was Avenged by the Chapekar Brothers
---
The following year, he became the only foreigner to sign the Congress manifesto that called upon Indians to give up government service and join the freedom movement instead. With this signage, he was the first, and only American to do so.
In 1921, like other Indian Congress members, Sam protested against the visit to India of the Prince of Wales, Edward VIII. He was soon arrested by the British at Wagah under the charges of sedition. Mahatma Gandhi described this arrest as "That he should feel with and like an Indian, share his sorrows and throw himself into the struggle, has proved too much for the government. To leave him free to criticise the government was intolerable, so his white skin has proved no protection for him…"
He later said he was proud of his time in the Lahore jail, calling those six months the highlight of his life.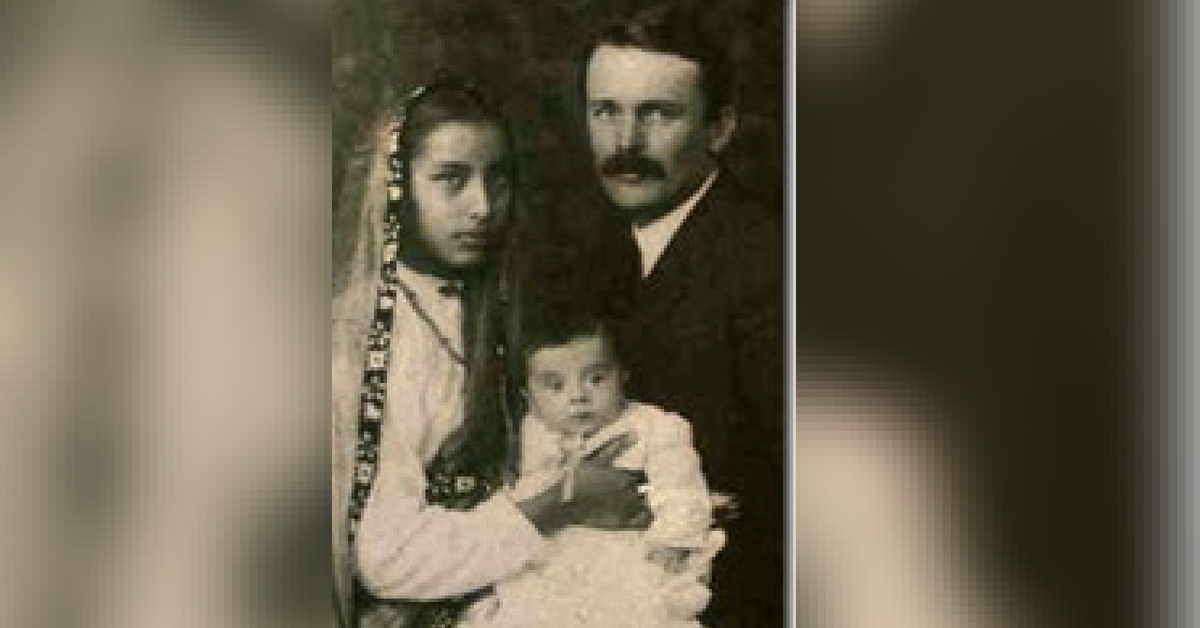 While Sam was fighting for India's freedom, he was also struggling in his personal life. One of his seven children died at a young age. Unable to deal with this loss, Sam took refuge in religion. He shunned his Quaker Christian background and adopted Hinduism instead.
With this change in religion, Samuels Stokes Jr turned to Satyananda Stokes. Although this change of religion was particularly difficult for Agnes – the daughter of a first-generation Rajput Christian, she too adopted Hinduism to support her husband. She became Priyadevi.
---
You may also like: Prem Behari Narain Raizada: The Man Who (literally) Wrote India's Constitution
---
The couple raised all of their children as Indians. 'I married an Indian. I want to live in India, so my children should be raised as Indians and not as Anglo-Indians," he maintained.
About ten years after this change, on 14 May 1946, Satyananda Stokes passed away as a result of a prolonged illness.
Even though he has a unique history in India, not many have heard of him. The Himachal farmers may remember him as the only who gave them a livelihood through apple trees, but his contributions to the Indian freedom struggle are not widely known.
Stokes came to India as a young man and a foreigner. But he still lies buried in Kotghar, Shimla – as Indian as any from that great generation who fought for freedom. And his contributions are something we should never forget.
(Edited By Vinayak Hegde)
Like this story? Or have something to share?
Write to us: contact@thebetterindia.com
Connect with us on Facebook and Twitter.
NEW: Click here to get positive news on WhatsApp!