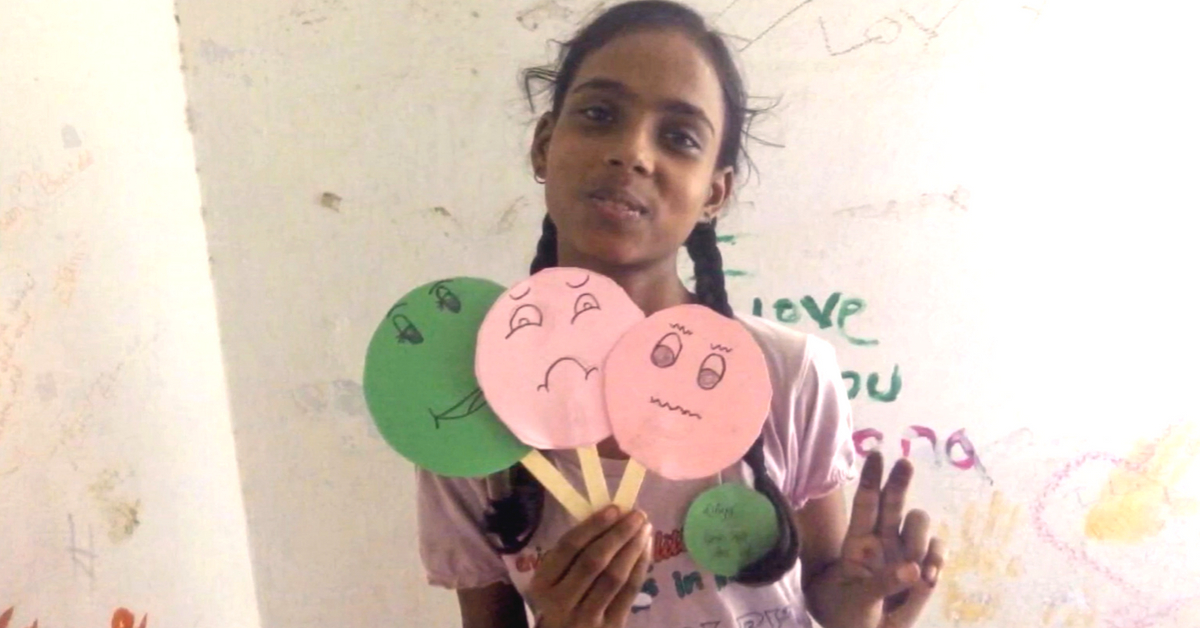 Kids from a government school in New Delhi have designed a kit to help make it easier for them to share their feelings with their parents. The project was selected among top 20 stories of change at the 'I CAN Awards 2017' organised by Design for Change.
Out of 156 students who took part in a student-led survey at a government school in New Delhi, 58% expressed that they could not share their feelings with their parents. 34% of the students felt that this was because their parents didn't have enough time for them. Others said that they were afraid of talking to their parents, or felt shy about speaking about the issues they were facing. Not sharing feelings had become a way of life for so many kids at the school.
But what could a group of kids do to remedy this atmosphere of distrust in their homes?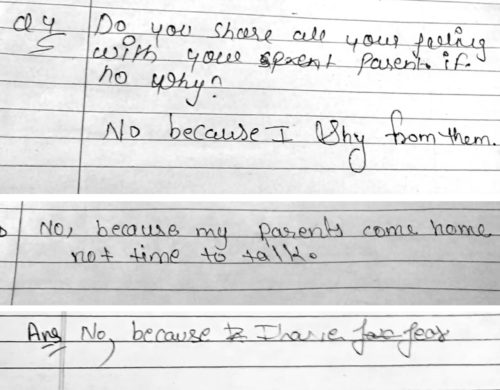 A group of 6th and 7th graders – among them, Roshni Kumari, Mehjabi, Vishakha, Akansha and Rachana Gupta – wanted to "think of ways to strengthen the parent-child bond". Under the mentorship of Anushka Singh, a Teach For India Fellow, the kids from Government Girls Senior Secondary School in Sangam Vihar, followed the simple 4-step design-thinking formula of 'Feel-Imagine-Do-Share' developed by the non-profit Design for Change.
The kids reasoned that parents often didn't realise that children were not sharing their feelings. And the ones who did realise this didn't know what to do to improve the situation.
The children designed a kit that parents and children could use on a daily basis to bridge their communication gap.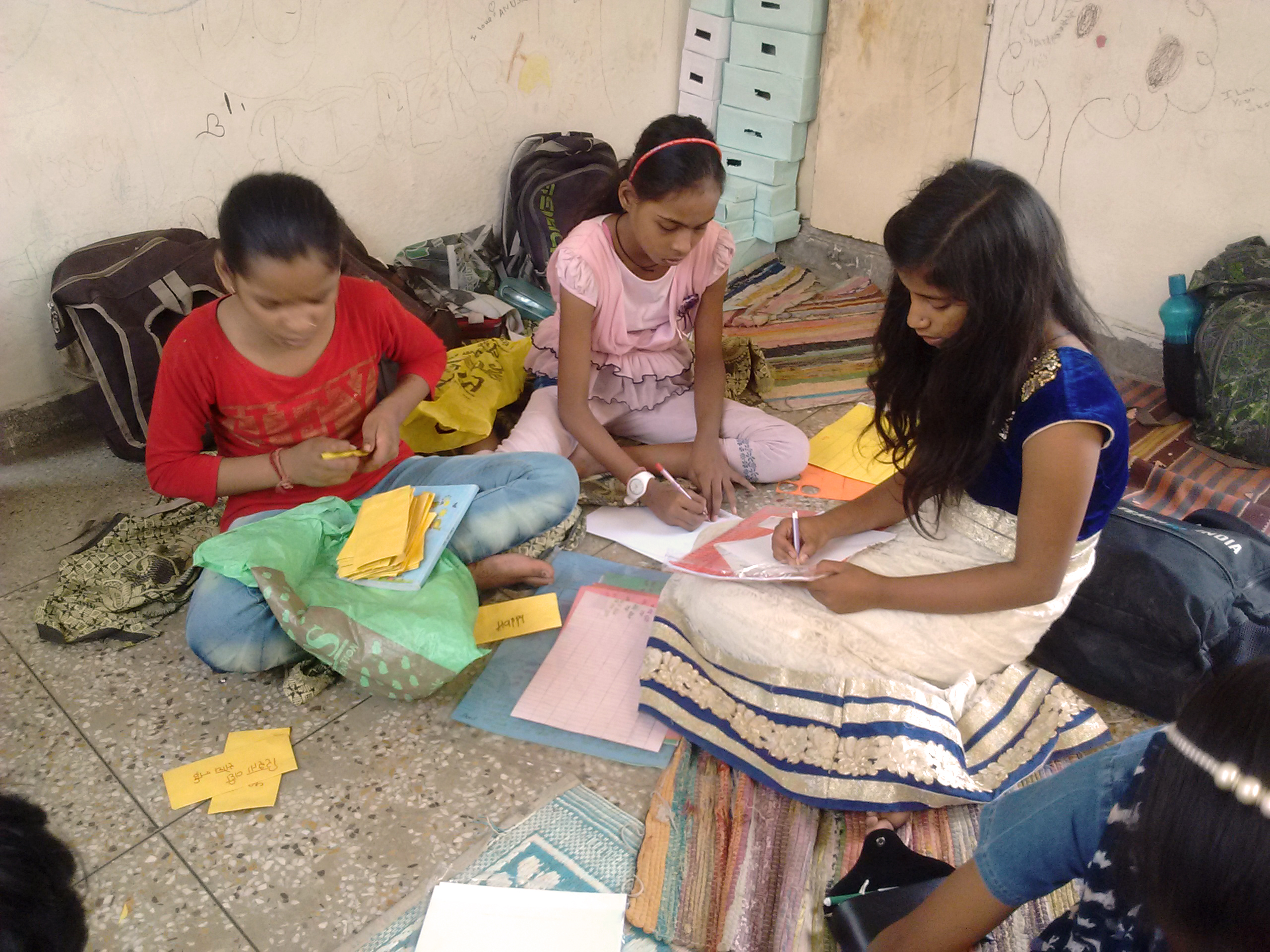 The kids called their project 'Rishta Wahi, Soch Nayi'. Here's a look at what they did, and at how you, too, can implement these solutions in your home:
1. Letterboxes / Audio Recorder
Kids can pen down their thoughts on paper if they are afraid to voice their feelings out loud, and deposit these in a handmade letterbox that parents can later access. This might be a powerful means for kids to share their feelings openly, without fearing the instant reactions of their parents. A student, Bhumi, recalls,
"One of the kids came up to me and asked that if I wrote to my father and put it in the letter box, would my father read it and stop fighting with my mother?"
For parents who have difficulty in reading, kids can record messages on the parent's phone, and parents can listen to them when free.
2. Emotion Signals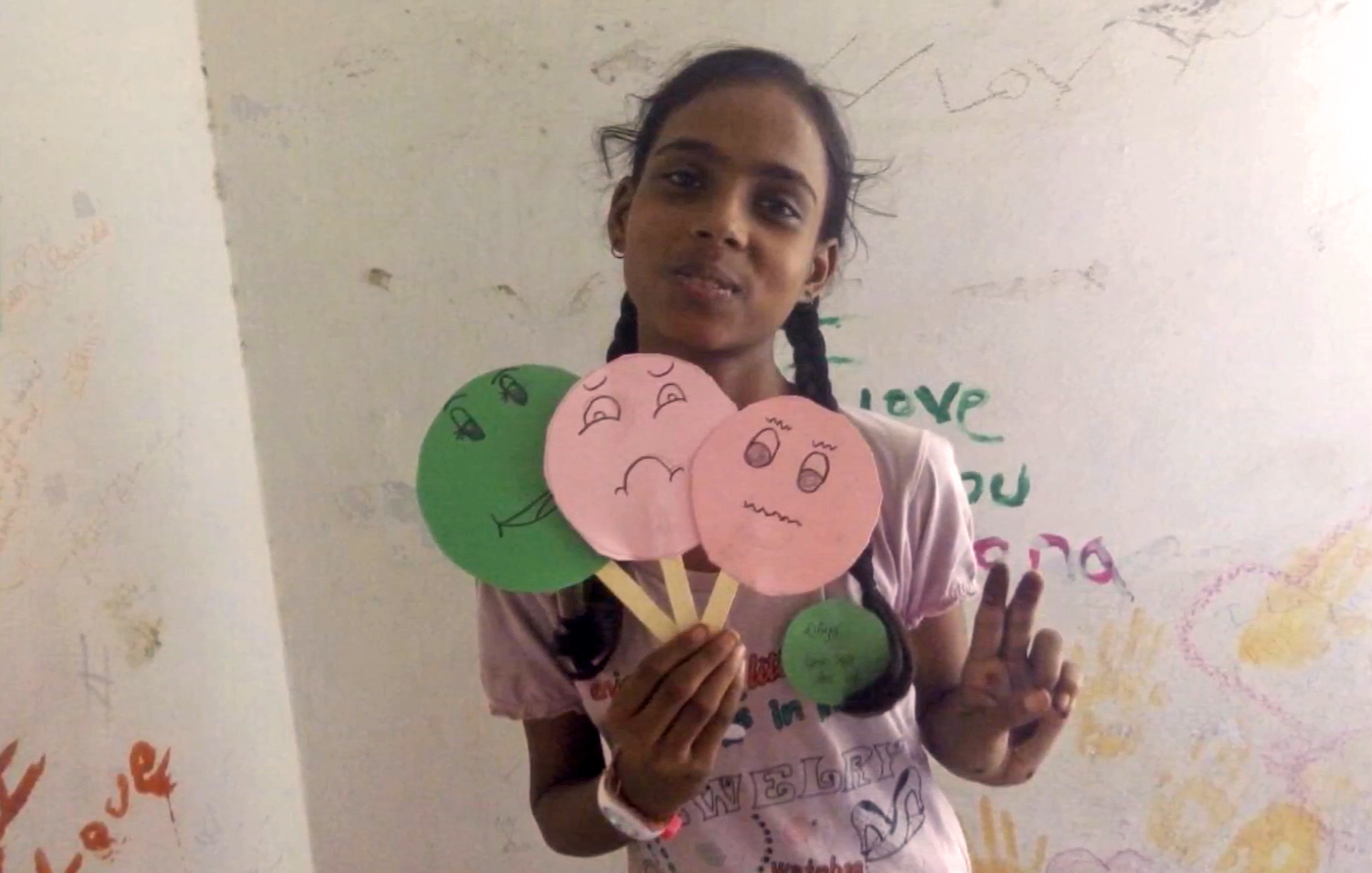 These three emotion signals for anger, sadness and joy can be used by kids to let their parents know how they're feeling, non-verbally.
"This can be used when the parents are busy and are not in a position to the hear the kid out."
Parents can see these signals and check in on the kids when free.
3. Emotion-Tracking Smileys
Aternatively, kids can paste a smiley onto their calendar or fridge at the end of every day, signaling the emotion that they were feeling (anger, sadness or joy). This can easily help parents understand how their kids are feeling, even if they have come home late.
4. Name Plate with Family Photo
Since kids spend most of their time at school or at tuition classes, they can stick a name plate onto their notebooks that also bears a photo of their family. This would help them feel close to their parents even when they are spending a lot of time away from them. Parents can also keep a card bearing the child's photo, which they can keep in their purse or wallet. The kids feel that this could help build a sense of proximity.
5. Tracker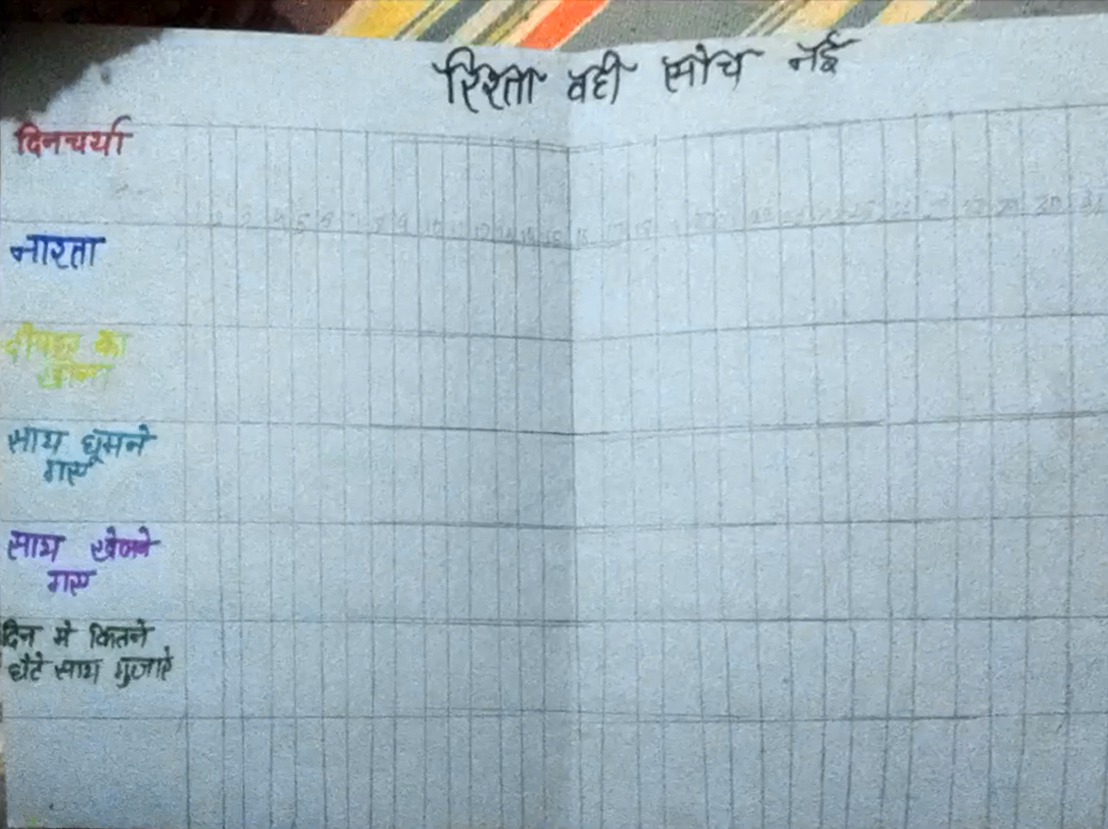 Since many parents come home late or don't have enough time with their kids on a regular basis, they can keep a monthly record book where they write about their time together. This can be a useful way of reflecting on the parent-child relationship.
6. Class Envelopes
Teachers at Government Girls Senior Secondary School were also affected by this issue because sometimes they would call a child to attend extra classes or extra-curricular activities, but the child would not make it due to fear of asking the parents for permission. In the long run, this would affect the children's performance.
The kids therefore discussed with their teachers to give them five minutes in the morning of every day to jot down all that they wanted to say to their parents. These can be collected in an envelope for the teacher, so that he/she can discuss with the child if there are any communication issues at home.
---
Also Read: Nashik Students Design Online Exam That Could Ensure Road Safety of Your Kids!
---
If needed, the teacher can help communicate these issues at monthly Parent-Teacher Meetings. The kids feel that this would not only strengthen the parent-child relationship, but also the parent-teacher relationship.
There have been monthly Parent-Teacher Meetings at Government Girls Senior Secondary School since this project.
7. Parent-Child Day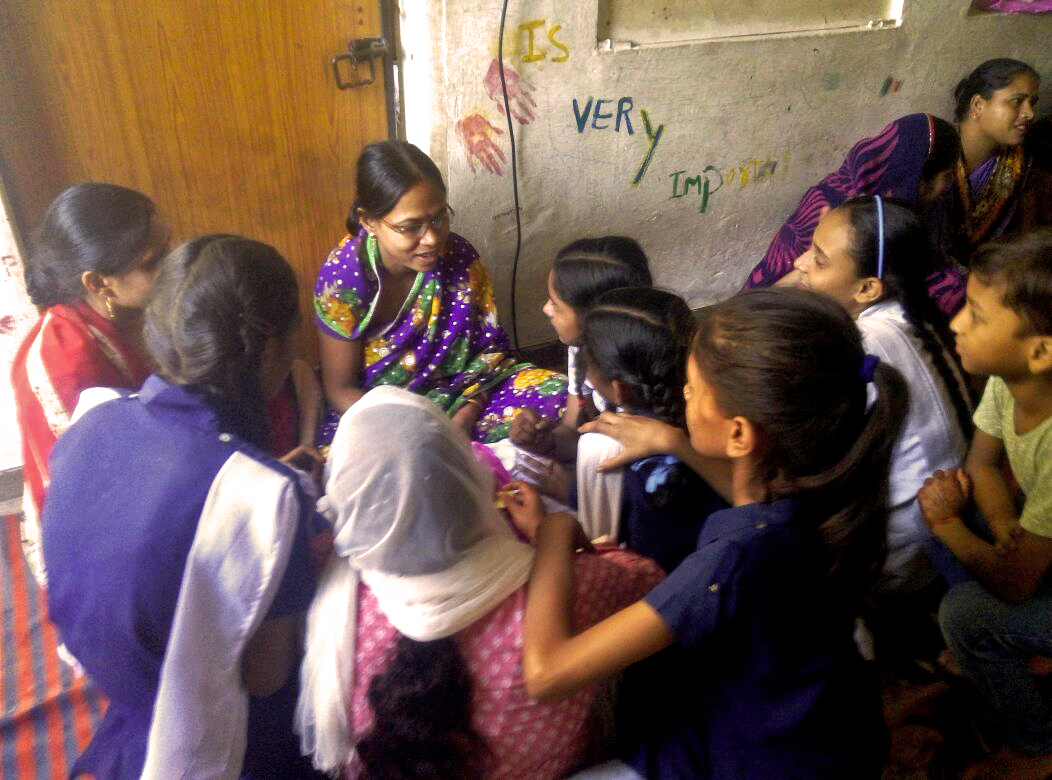 The kids suggest that there should be a day at school that would be dedicated to parents and their children. "It'll be like a day-out for them," they say, with a host of activities and games that would help the parents get to know their kids better. The Principal of the school, however, has not yet given these kids permission for such an event.
All these ideas, except the Class Envelopes for teachers, were compiled into a kit and given to the parents. The students say that a major challenge of the project was to not offend either party! They explain,
"Since the parent-child relationship is a very personal matter, asking the kids to be open about their relationship with their parents and accept that there is a communication gap, and asking the parents to try the kit to strength the relationship was a tough task because it was really easy for the kid or the parent to be misled into thinking that we were suggesting that they didn't love each other enough."
The kids held a workshop for the parents whose children had expressed that they could not share their feelings.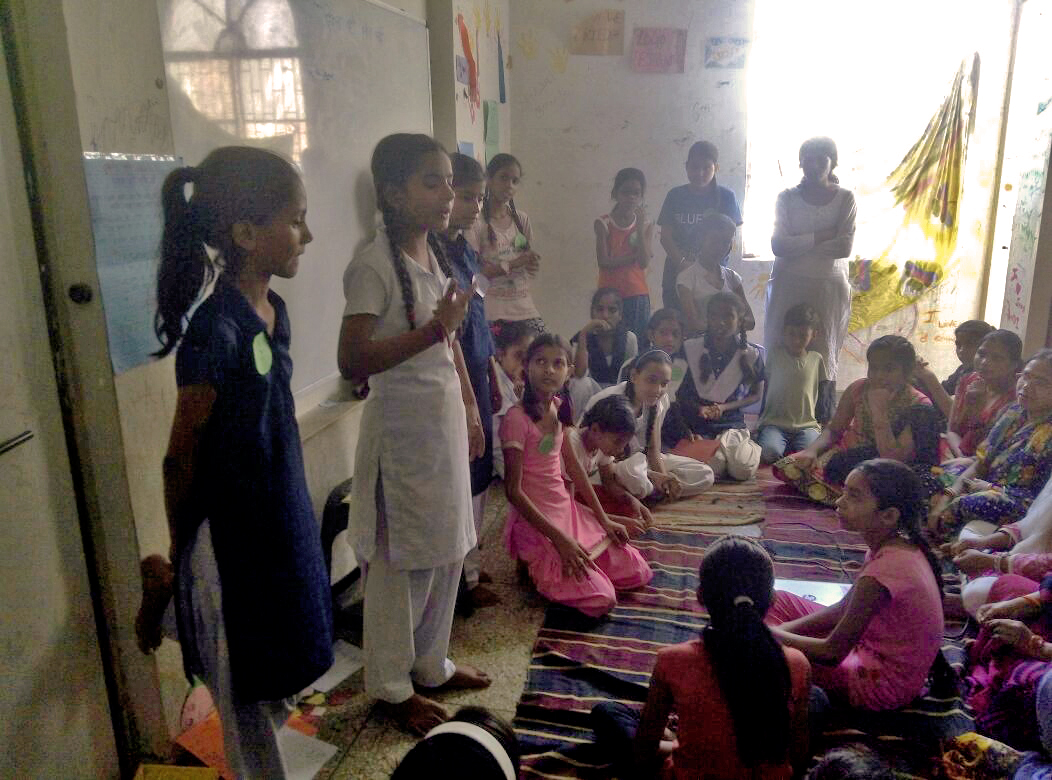 To avoid offending anyone, the kids planned the workshop in a non-lecture format, with fun parent-child activities, role-play and games like "How Well Do You Know Your Child/Parent?". They included a lot of 'leading questions' so that the parents themselves would be motivated to answer and acknowledge the possible causes for their communication issues at home.
One of the mothers had initially refused to attend the workshop as she had some work. Her daughter was upset about this but said nothing. At the workshop, the mother later admitted that she realised that, "sometimes even though kids don't say certain things, those things always stay with them." In fact, the parents were more enthusiastic about the project than some of the kids themselves, and eager to implement the kits at home! The kids compiled ideas from the workshop into a booklet and included it as part of the kit. They now plan to conduct more such workshops.
The kids also went into households in their community, sharing the kits with them.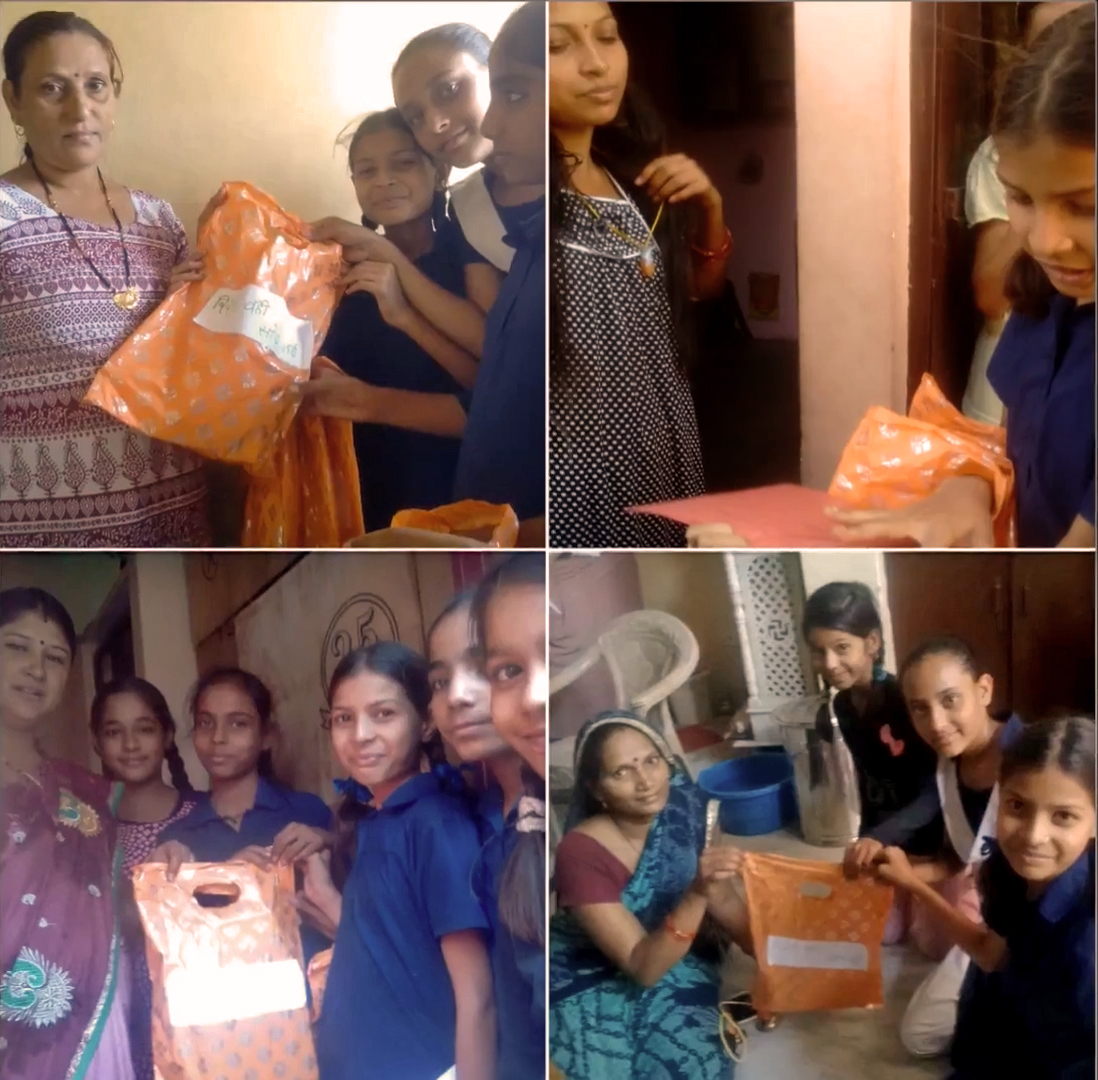 Seeing this project, a lot of other kids also started coming up to this group of kids, expressing interest in taking these kits to their homes as well.
---
You May Also Like: Thanks to These Kids, You Won't Have to Sweat in the Kitchen While Cooking!
---
The kids also did an impact-analysis of their project. They approached families that were using their kits with a questionnaire to understand what impact the kit has had so far on the relationship between parents and their children, and found that the Tracker and Booklet were the most effective, followed by the Emotion Signals.
The project made it among the top 20 stories of change at the 'I CAN Awards 2017', in the 'Easily Replicable' category.
Since 2009, the 'I CAN Awards' have attracted 14,000 stories of change from school children all over India. The event is organised by Design for Change to recognise children who are making social change in their communities through the design-thinking framework of 'Feel-Imagine-Do-Share'.
You can watch the full story here:
Be part of one of the largest global movements of children driving social change in their communities. Take up the 'I CAN' School Challenge in your classroom. Find out more online.
Like this story? Or have something to share? Write to us:
contact@thebetterindia.com, or connect with us on Facebook and Twitter
(@thebetterindia).
Tell Us More
We bring stories straight from the heart of India, to inspire millions and create a wave of impact. Our positive movement is growing bigger everyday, and we would love for you to join it.
Please contribute whatever you can, every little penny helps our team in bringing you more stories that support dreams and spread hope.