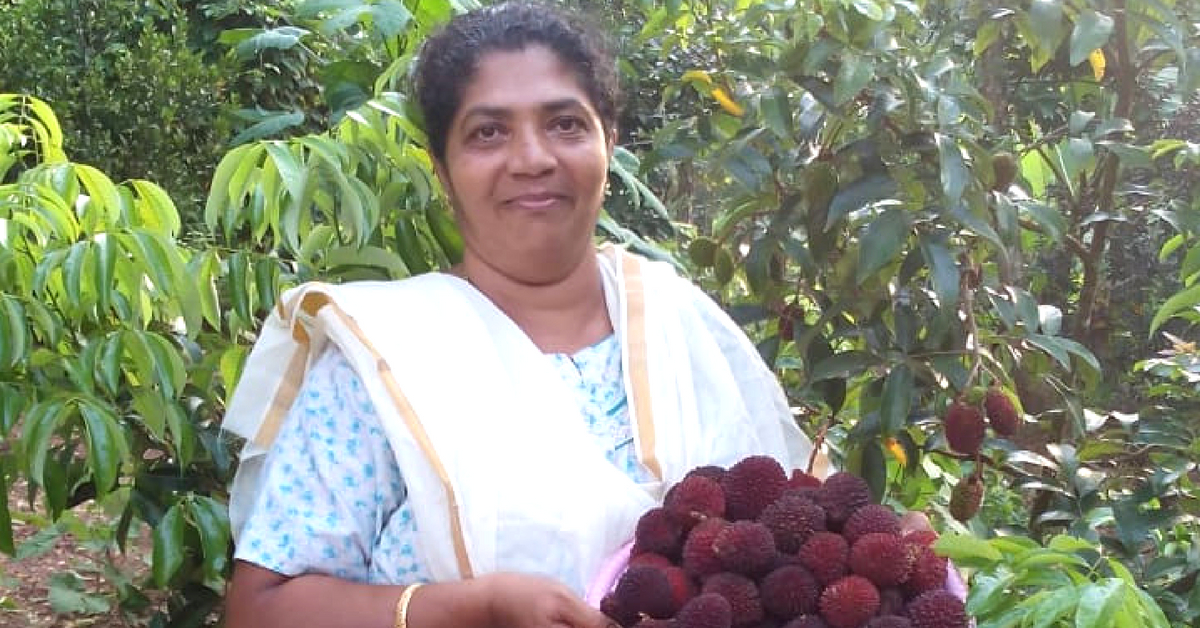 Exotic fruit trees like katemfe, rollinia deliciosa, arazaboi, mangosteen, snake fruit, milk fruit, pulasan, durian, chamaliang, burmese grapes, ilang ilang and many rare varieties of mangoes, custard apple, pineapples, and bananas are part of this farm.
Across the 2.5-acre patch of land owned by the Uthaman brothers at Venjaramoodu in Kerala, one can find over 350 varieties of native and exotic fruit plants and more than 200 types of medicinal herbs and shrubs.
The credit for the existence of this oasis of rare and exotic fruits can be attributed to the years of patience and hard work undertaken by Ambili, Anish and Manish Uthaman's mother, who put her heart and soul to nurture these plants and trees to fruition.
Sadly, Ambili passed away unexpectedly last year due to a cardiac arrest on this date, leaving behind an expansive legacy of exotic and rare plants that otherwise is a rarity across the suburbs of Thiruvananthapuram.
"She started to plant these trees almost 15-20 years ago. Back then, even popular fruits like rambutan, mangosteen and several varieties of mango were relatively rare. But this was not just a hobby for Amma. In fact, she used to maintain a databank for every plant or sapling that we bought home, and would enter details like name of the species, date of planting and its flowering cycle," says Anish to The Better India.
It has been a year since Ambili's demise, and since then, the brothers have been taking care of the lush valley of fruits that their mother had so lovingly nurtured.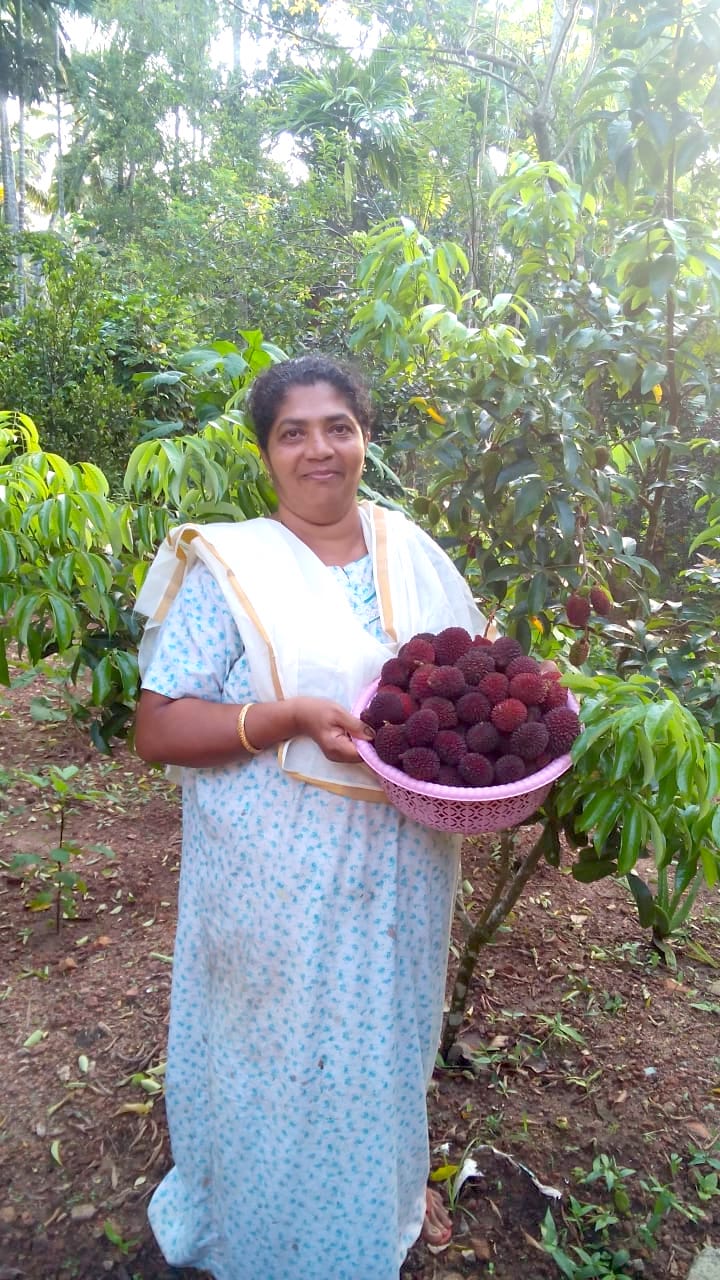 "We began to help Amma with her pursuits more extensively with research-based knowledge, only a few years ago. While we would source plants from different states and even countries for her, she essayed the role of the caretaker, all these years," Anish remembers.
Exotic fruit trees like katemfe, rollinia deliciosa, arazaboi, mangosteen, snake fruit, milk fruit, pulasan, durian, chamaliang, burmese grapes, ilang ilang, and many rare varieties of mangoes, custard apple, pineapples, and bananas are part of this farm. The brothers only use natural fertilisers like diluted cow dung, bone meal and even goat and hen dung.
"Amma would never miss an Agri Mela (agricultural fair) in the city. More often than not, we would source seeds or saplings from other gardening enthusiasts or agriculturalists through a barter system. Besides native varieties of tubers like kachil, chena and chembu, she also managed to preserve and grow over 60 varieties of chilli, 30 types of thulasi, 10 types of aloe vera and about 15-20 varieties of lemon in these years," Anish says.
According to Anish, it is vital to know every single plant variety that one has at home to ensure their proper growth and nourishment.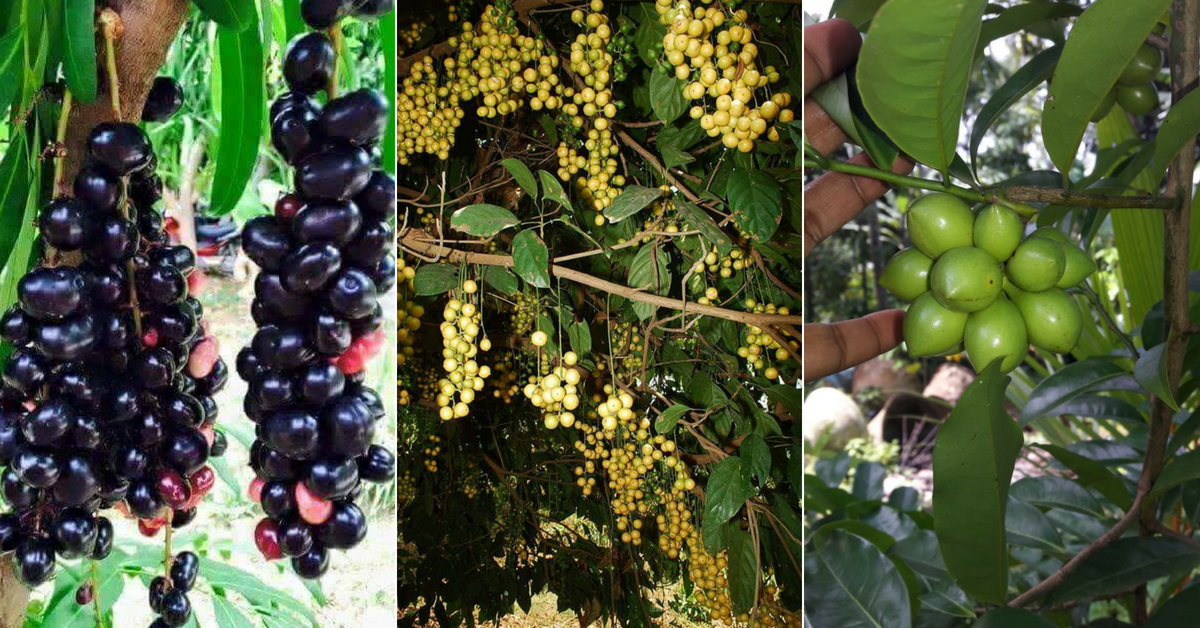 "For instance, it is common knowledge that not all fruits are sweet. Like katemfe, which is about 3000 times sweeter than sugar or durian—the world's smelliest fruit! While some require more sunlight and irrigation, some plants would be on the other side of the spectrum. Since most of the plants are not indigenous, we have to take extra care to acclimatise these to Indian climatic conditions and some friends of ours who are botanists, helped us with that," he explains.
Anish is also grateful for the many kindred souls in their circle of friends, who have gone out of their way and sourced rare fruit plants for their farm. He also adds that keeping the knowledge of every fruit plant regarding its flowering season, irrigation and lighting needs actually has its own benefits.
"The fruits of this labour shows its head in the next season for better or worse, and from here, one can learn what was needed more and what wasn't," adds Anish.
Following Ambili's demise, it took them some time for the two men to cope with grief before lending their complete attention to the plants that were dear to her.
Anish shares the unique relationship she had with all her plants, all of whom she regarded as her children.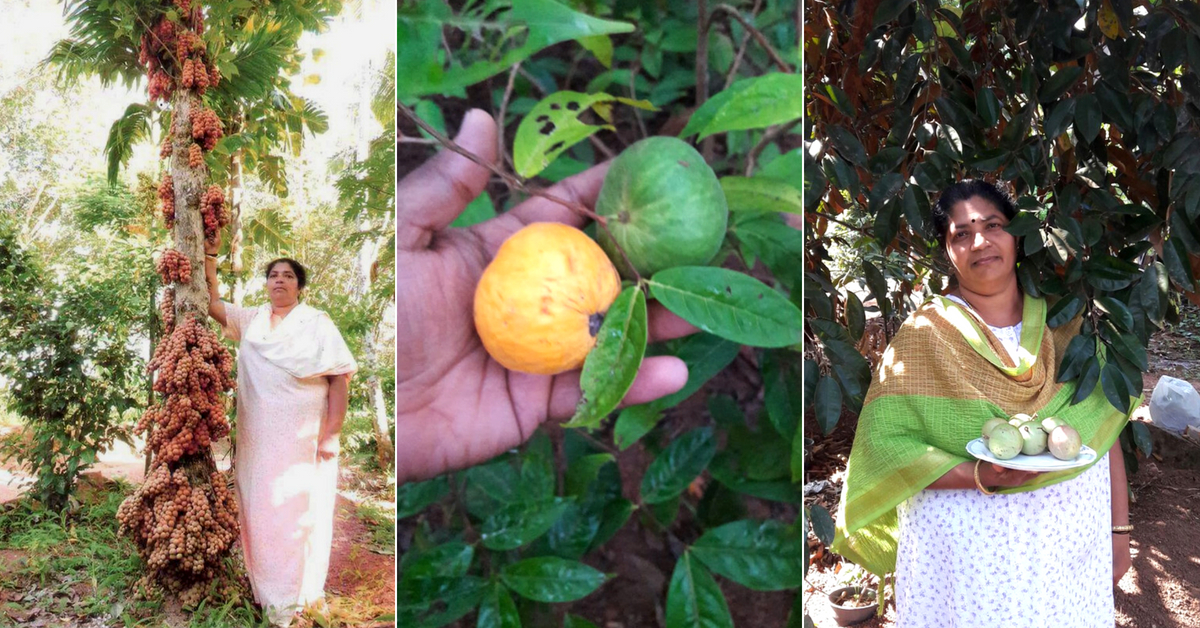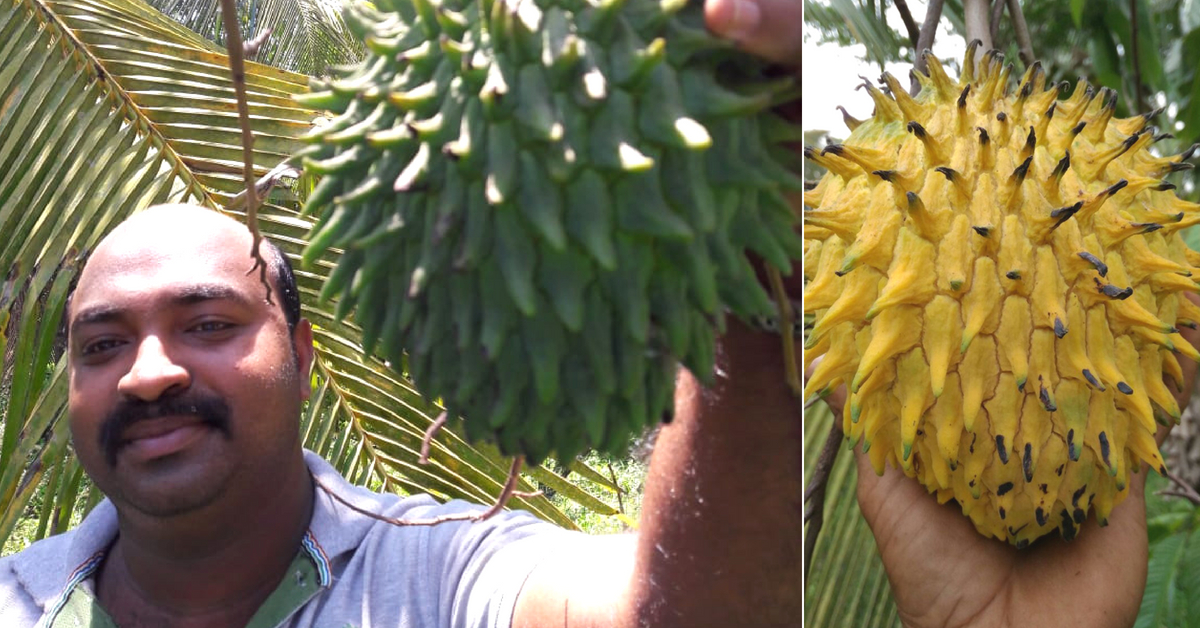 "There was this one particular tree that just wouldn't bear fruits, no matter what. One day, my mother climbed to the terrace and struck the trunk of the tree with a stick, like an angry parent trying to discipline a cranky child. You wouldn't believe how much fruits the tree gave us the following season!" laughs Anish.
He also added that she was so good with them that she could correctly predict when a tree was due for fruits and when one was not!
Except for rare instances, the family doesn't sell the fruits for commercial purposes, but people are always welcome to visit their farm and can taste the fruits and buy if wanted. Besides the help of 2-3 farmhands, it is Anish and Manish who are now carrying forward their mother's legacy, for whom each tree holds a memory close to their heart.
---
You may also like: Santol to Cempadek: This Kerala Farm Grows over 32 Varieties of Exotic Fruits!
---
Regarding future plans, the brothers intend to transform the patch of land into a botanical garden in their mother's memory.
This article is dedicated to Ambili and her love for fruit-bearing trees and plants, and we hope that her passion and commitment inspires others to take up similar initiatives, just the way her sons were inspired.
(Edited by Gayatri Mishra)
Like this story? Or have something to share?
Write to us: contact@thebetterindia.com
Connect with us on Facebook and Twitter.
NEW: Click here to get positive news on WhatsApp!