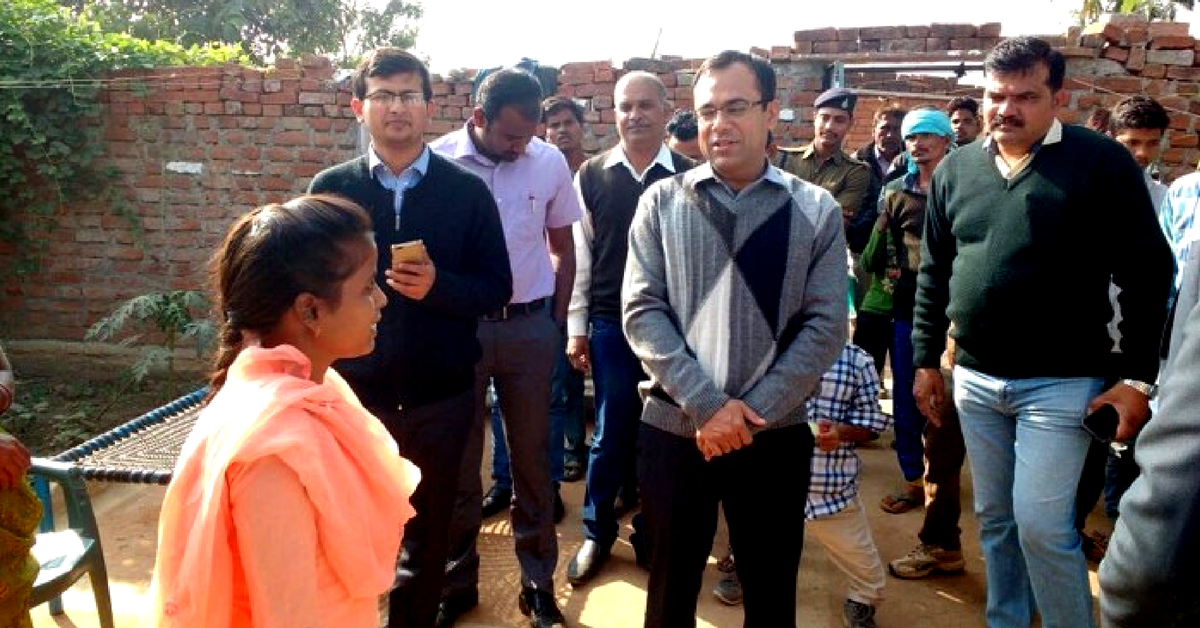 In May 2016, there were 6 lakh people in the district who defecated in the open. Incredibly, it took just a year for all villages to become ODF.
We will take away your guns if you don't construct toilets.
That was the message the Gwalior district administration had sent to villagers of Dhiroli in the infamous Gwalior-Chambal region. And did it work? Let's find out!
"The suspension of the gun license became a prestige point for that village. Since people who have gun licenses are also the ones who are affluent and have influence, they decided to make their village open-defecation free (ODF). Within 15 days the village was ODF," says Neeraj Kumar Singh, who was then the chief executive officer, Zila Panchayat, Gwalior, speaking to The Better India.
In a nine-month period from May 2016 to February 2017, the district went from 600,000 people defecating in the open to ODF. It took immaculate planning, daily monitoring, constant motivation, quick problem solving and extensive community outreach for the administration to achieve its objectives.
One of the key objectives of the Prime Minister's Swachh Bharat Mission is to make rural communities across India ODF by inculcating behavioural changes that would usher in the long-term habit of using safe toilets. In other words, establish a long-term change in people's habits and lifestyles.
In Gwalior district, especially in the rural areas, the problem of open defecation was very prevalent. When Dr Sanjay Goel took over as District Collector in May 2015, the scale of the problem before him was massive.
In a government study done the year before, there were about 90,000 households across 518 villages that did not have access to a toilet.
The dangers of open defecation have been well documented—high incidence of sexual assault against women, stunted growth and high morbidity rates from water-borne diseases like diarrhoea, typhoid and cholera.
Past initiatives like the Total Sanitation Campaign and Nirmal Bharat Abhiyan had done little to stem the prevalence of open defecation in Gwalior district.
"There was always an impression that it takes triple the effort to get one village ODF in Gwalior-Chambal than in other regions of Madhya Pradesh," says Neeraj. The problem isn't building toilets, but people using them.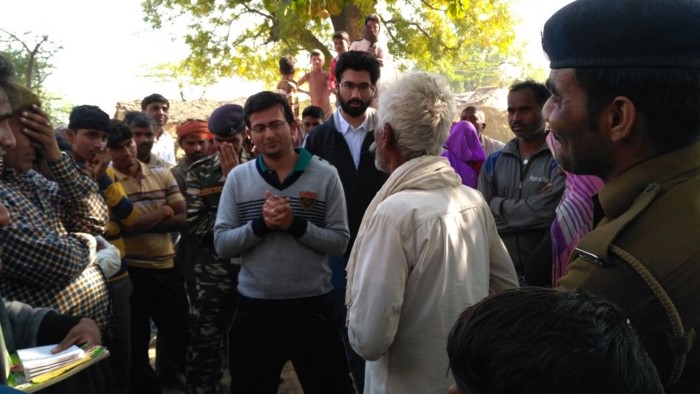 So, what did the Gwalior district administration do?
"People must feel that the toilet is their asset, not a structure built by the government. We never have to tell people to build kitchens in their houses. People do it because they need a kitchen. The same should be the case with toilets," says Dr Sanjay.
"Also, as a doctor, I understand how critical hygiene is to prevent certain avoidable diseases. Those who defecate in and around critical water bodies, for example, have a detrimental effect on people's health," adds Dr Sanjay.
Thus, the administration decided that no state agency would construct any toilet. It determined that the beneficiaries themselves must build all toilets. After building a toilet, the administration would offer the beneficiary an incentive amount of Rs 12,000 as per Swacch Bharat Mission (SMB) guidelines.
"Of course, government agencies constructing toilets was the easier way out. But we decided not to go with that approach. We wanted long-term change," says Neeraj.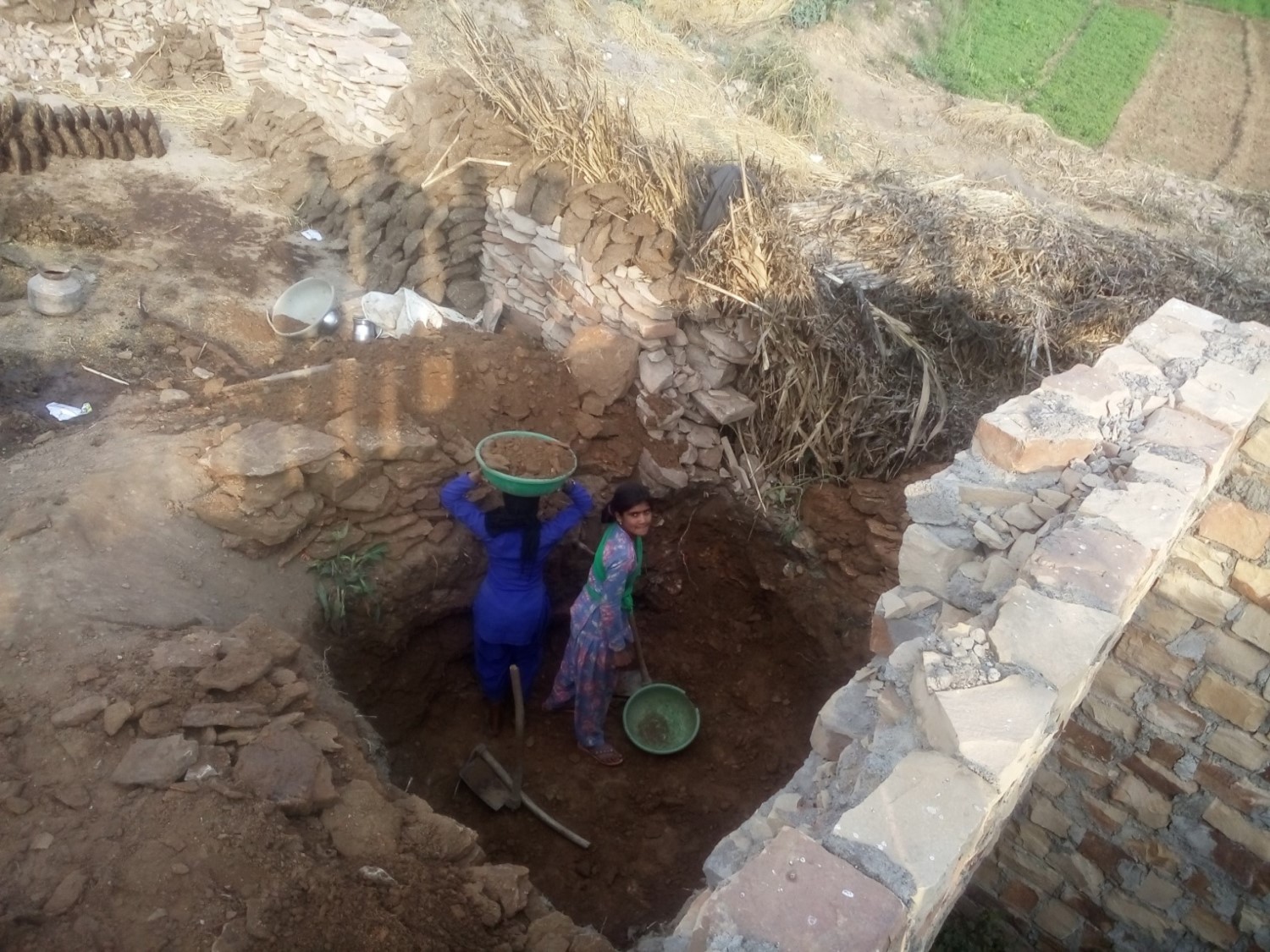 Also, the administration announced that no household would be eligible for the Rs 12,000 subsidy under the SBM unless their Gram Panchayat becomes ODF.
Despite the sound rationale behind this approach, an obvious question immediately came up. Why would people construct toilets by themselves?
One of the key strategies adopted by various districts to inculcate behavioural change is IEC (information, education and communication). Delve further into this strategy, and you have the Community Led Total Sanitation (CLTS) methods of ensuring communities are more aware of the Swachh Bharat Mission and the importance of using toilets.
"Our focus was on creating demand for toilets. They must feel the need for it. Unless demand does not exist, there is little point in constructing toilets," says Dr Sanjay.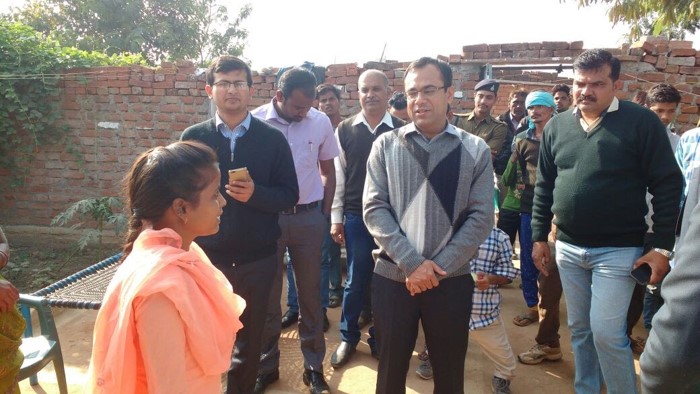 "We made about ten teams who were given a cluster of villages where they went and conducted meetings to raise awareness. I used to go often with these teams to interact with people and raise awareness. After meetings, some people would be enthused and motivated enough to form their own local teams called 'Nigrani Samiti' which would go out every morning from 4 am and evening from 6 pm to try and stop people from going for open defecation by requesting them politely. Such teams were formed in almost all villages of the district and we were hoping that these teams would eventually help convince people against open defecation," says Neeraj.
Aside from such community outreach, the administration also put up hoardings or signboards across prominent spots in various villages, asking them to stop the practice of open defecation. Besides, panchayat officials were sent to households with the same message, marches were held and people who constructed toilets were publicly rewarded.
This strategy initially paid off with many villages becoming ODF. Nearly 40% of the district took motivation from such outreaches to construct toilets and stop defecating in the open. Backed by a team of some 4000 people – including the Nigrani Samitis, committed village officials, and Anganwadi workers, this strategy enjoyed some degree of success.
However, after a few months, the effect of this strategy began to wane.
Also Read: 10 IAS Officers Who Made 2017 Better With Their Brilliant Initiatives
Nigrani Samitis, made up of active and motivated youngsters, had very few influential community leaders in their midst. Eventually, Nigrani Samiti members were assaulted, thrashed and verbally abused by people from other villages unwilling to get onto the ODF bandwagon.
Beyond a certain point, such events began to suck the motivation out of these youngsters, and many began to step out less and in some instances – quit altogether.
"In the village of Dhiroli, the team from Zila Panchayat had a gun pointed at them for stopping a person from defecating in the open. This incident spread like wildfire and threatened to demotivate volunteers in other villages. We realized that if the momentum for the SBM has to continue, we need to come up with a broader approach that appeals to many people and reaches out to the influential persons of the village too," says Neeraj.
That's when the district administration, under Collector Dr Sanjay Goel, issued an order to suspend all gun licenses in Dhiroli. The administration also out an unofficial news item in the media that people found without a toilet in their house would have their gun licences revoked.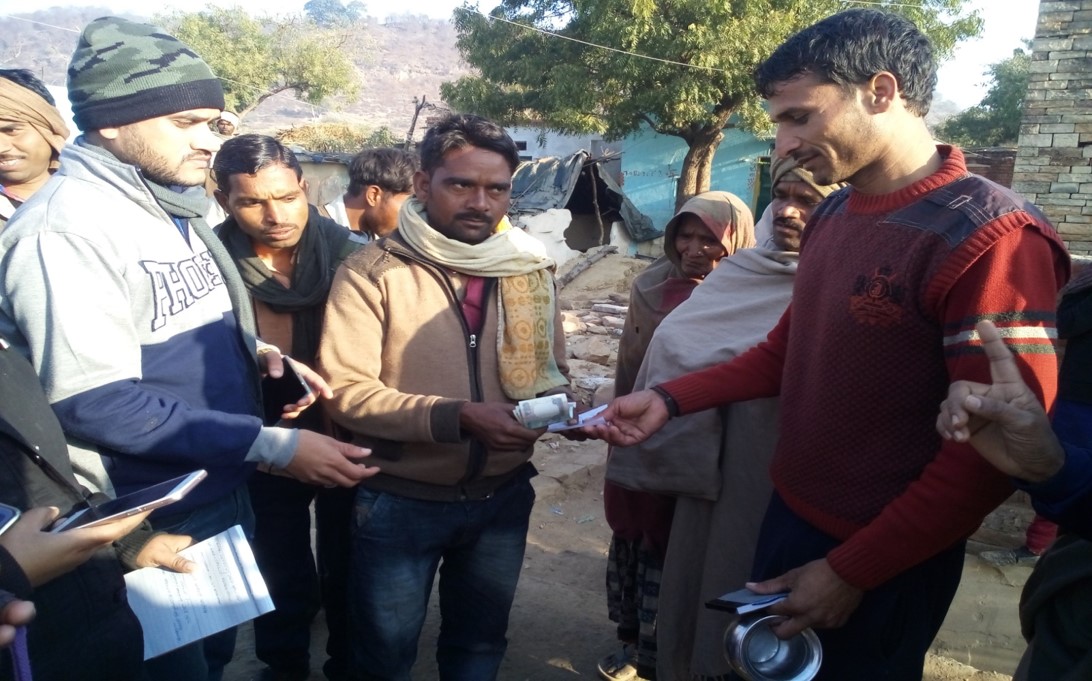 It certainly worked in Dhiroli.
For other gun owners from different villages, the administration sent across a notice, asking them to take the initiative. Eventually, they not only built toilets in their own houses but took ownership of converting their village into an area free of open defecation.
"We also told them that you cannot prevent disease with a gun," quipped Dr Sanjay.
These events also gave a massive lift to ground staff and the volunteers, and they began their monitoring missions with renewed energy.
Another strategy the administration employed to get villagers further invested in the construction of toilets was to conduct extensive campaigns during festivals.
The administration drew up a list of all the festivals in the year including Diwali, Holi, Navratri, Ganesh Chaturthi, Janmashtami, Dussehra and Sankranti. The administration's IEC strategy revolved around extensive community outreach during these festivals.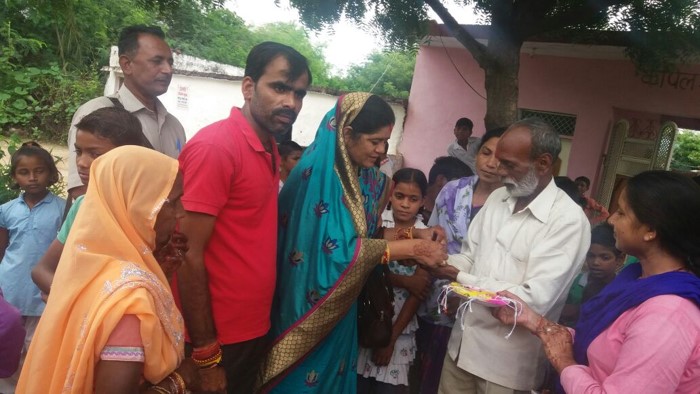 "For Navratri, for examples, we wrote bhajans that had a message of ODF in them and made people take a pledge on the Navratri Pandal. On Dussehra, open defecation was called Raavan and burnt. So, all festivals throughout the year had something or the other to get the idea ingrained in people's head. Taking up such initiatives helped us achieve 90% coverage of toilet construction and use. The use of festivals helped us connect better to people and we were able to convert this mission into a largely people led movement in Gwalior district," says Neeraj.
Also Read: IIT Grad & IAS Officer Transform Education in Maoist-Hit Bihar District!
The final stretch, however, was the hardest. Despite all these efforts, some people continued to defecate out in the open.
To eradicate the practice completely, the gram panchayats decided to impose a fine of Rs 250 on people defecating in the open. Volunteers with the Nigrani Samitis were tasked with fining people and depositing all the money collected into a common village fund called the 'Swachhta Kosh', which was used to construct toilets for poorer households.
The administration also spread the word across villages that households that continued to defecate in the open will have to deposit Rs 37,500 per month (Rs 250 fine x 5 people per household x 30 days).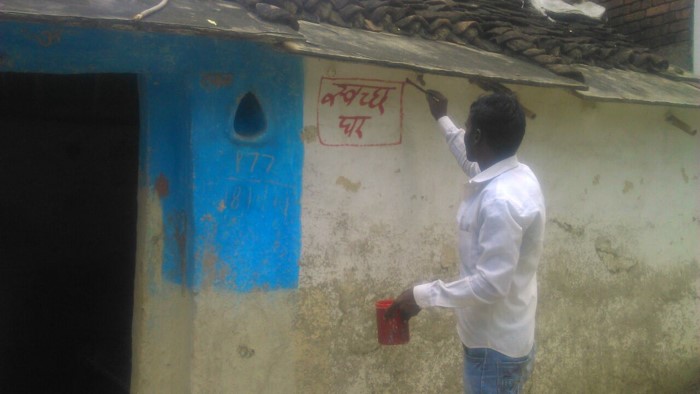 To ensure these households got the message, the administration pasted notices on their doors. Little surprise that many of them reached out to the Collector and Zila Panchayat office, complaining about the unfairness of this decision.
"We agreed that it was unfair. In return, we waived the fine in return for them building the toilet. Once word spread, other households began constructing toilets and had their fines waived," says Neeraj. Thus, in a matter of nine months, Gwalior district became ODF.
However, the district declared itself ODF only on January 30, 2018, since the administration wanted to ensure their measures were working.
Final verification came from a third-party audit by an independent agency sent by Government of India on March 25, 2018. Gwalior became the third district in the state to become ODF
"The Gwalior model 'Swachhata Samar Campaign' is truly a breakthrough intervention with all the critical elements required for a community-driven programme," said the report submitted by the Central agency.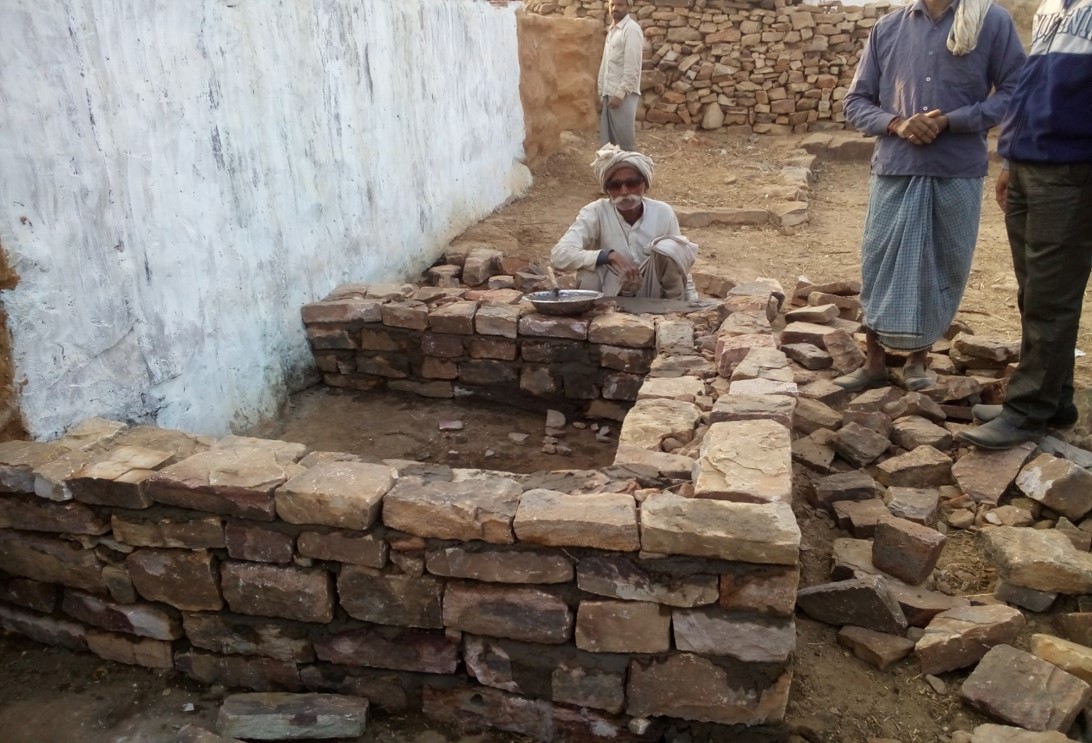 The report also goes onto praise the quality of toilets constructed, and the common citizen's change in attitudes with regards to open defecation.
In fact, on October 2, 2017, the Minister of State for Rural Development awarded the district administration at Vigyan Bhawan. Neeraj Kumar Singh, meanwhile, was felicitated by the State chief minister on May 12, 2018, for his efforts.
"To achieve any such objective, you need the community behind you because they are the ultimate stakeholders. Long after government officials move on, they are the ones who will monitor the success of any such initiative. Involving them works to our advantage," says Dr Sanjay.
(Edited By Vinayak Hegde)
Like this story? Or have something to share? Write to us: contact@thebetterindia.com, or connect with us on Facebook and Twitter.
NEW: Click here to get positive news on WhatsApp!
We bring stories straight from the heart of India, to inspire millions and create a wave of impact. Our positive movement is growing bigger everyday, and we would love for you to join it.
Please contribute whatever you can, every little penny helps our team in bringing you more stories that support dreams and spread hope.
Tell Us More