After making headlines last year with India's first-of-its-kind transgender 6 Pack Band, Brooke Bond Red Label, in association with Y films, has now launched 6 Pack Band 2.0 consisting of kids with special needs to kickstart a journey of acceptance and inclusion.
---
This article is powered by Brooke Bond Red Label.
---
"Rishaan once heard a tune while sitting in the back seat of the car and started humming it. He was quite young. By the time we returned home, he had memorised the tune and begun singing the song like it was written at the back of his hand," Rishaan's mother Shital recalls in an interview with The Better India.
What's so special about a young kid memorising a song?
Rishaan is a kid with autism. And for someone on the autism spectrum, even uttering complete sentences or expressing emotions is a humongous task. That's why him singing an entire song he had only heard once was such a big deal for his family.
12 years old now, Rishaan and five of his friends are helping open conversations about what it is like to grow up differently and how friendship could be the first step to the inclusion of every other child with special needs.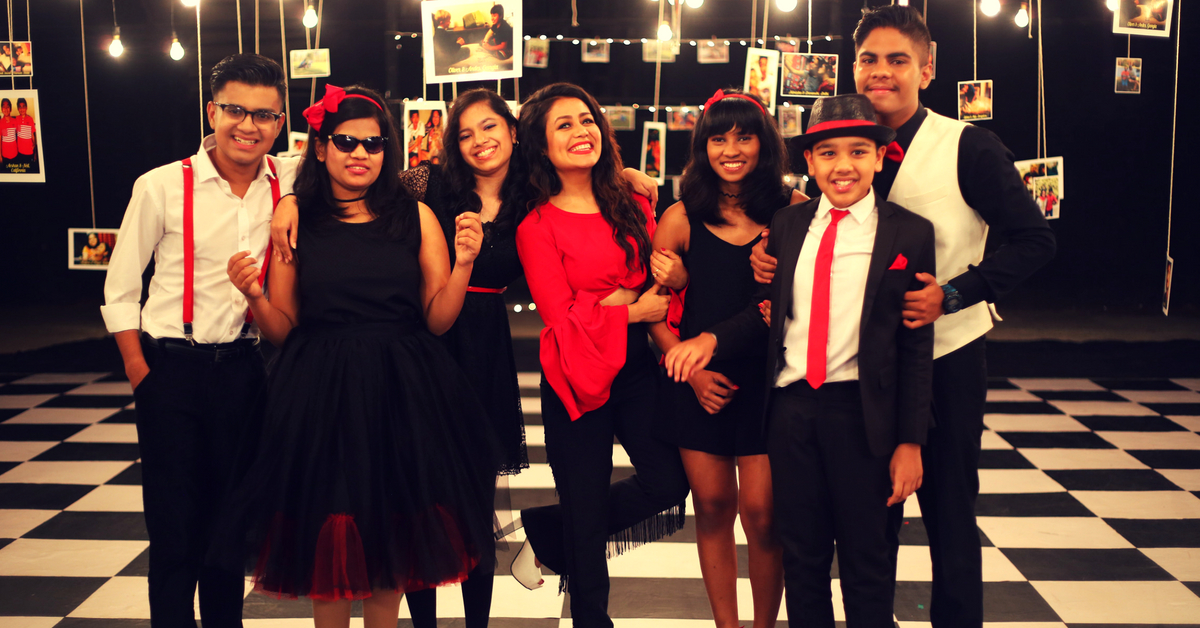 How? Through the powerful medium of music.
After making headlines last year with India's first-of-its-kind transgender 6 Pack Band, Brooke Bond Red Label, in association with Y films, has now launched 6 Pack Band 2.0 consisting of kids with special needs to kickstart a journey of acceptance and inclusion.
In their third song, titled The Isspeshal Yaari Song, the young adults with special needs alongside playback singer Neha Kakkar, speak about their struggle to find that one special friend willing to go the extra mile for them and just accept them for who they truly are.
Watch the beautiful song here:
Speaking to The Better India, Ashish Patil, Head of Y-Films, the man behind the 6 Pack Band says,
"The idea is to essentially describe how the biggest challenge for kids with special needs to make friends is not in the classroom but on the playground. In a country like India, getting onto a soapbox and giving a speech doesn't work. But the minute the same message is relayed through a story or heartwarming music, the walls are lowered and it touches people. After a massive success with the first edition of the 6 Pack Band with the hijra community, we decided to make a logical transition into the mental health space."
1 in 89 children between the ages of two and nine years in India suffer from Autism Spectrum Disorder (ASD). Based on the 2011 census data, this will mean 2.2 million children in that age group in India are autistic. If extrapolated, this means at least 13 million people in India live with the condition. The cause is personal to Ashish because his own son is on the autism spectrum and features in the band too.
"20% of the world's population suffer from mental health issues, which is a staggering 100 crore people. Children and people on the spectrum – they don't need your sympathy. They need your strength. So, why can't we take that extra effort to give them the same opportunities by conscious inclusion in all walks of life?"
Most people fail to realise that these kids have the same potential to be friends with other kids their age. What then are the baby steps you or your child can take to extend a hand of friendship to these special kids?
Get rid of your ignorance and ask – What is Autism?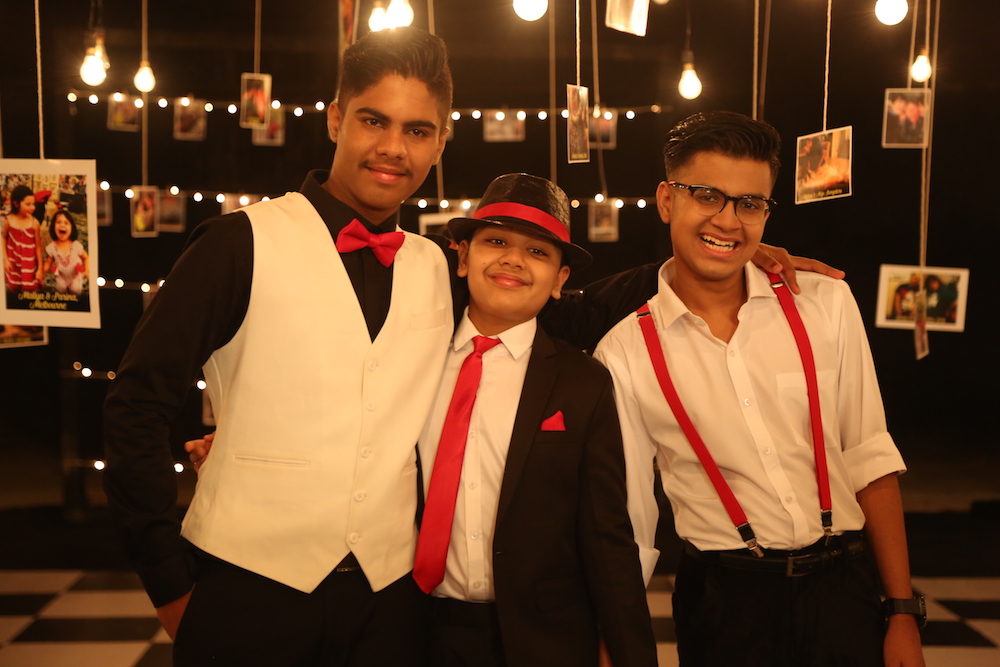 A group of eighth graders will ask you a barrage of questions on what autism is, what the symptoms are, what others can do to make the autistic child feel accepted etc., but adults won't. Because most of us forgo these basic questions and make assumptions about a child with special needs.
Open the conversation with — what is autism? Educate yourself about it. Talk to kids and parents and then find easier ways to explain these to your own children. Many times, persons with autism may or may not be vocal, so communication can be a barrier. They may look a little different, have odd body movements. It is a form of expression for them.
At most times, they may not look you in the eye. In situations like these, many people equate avoiding eye-contact or not conversing to not understanding.
Kamini Lakhani, the Founder and Director of Sai Connections, Mumbai, which works for kids with special needs recalls an incident when a young boy with Aspergers at a conference broke this myth
He said, "Give me a chance. Let me make my mistakes. Please don't get offended if I don't look at you in the eye. Sometimes, it takes me time to process everything you are saying or what I am hearing. So it becomes difficult for me to look at you and listen at the same time. I may not reply the same way as many others you interact with do, but I understand everything you say to me."
Change is the only thing constant, but for kids with special needs — it can be overwhelming.
Many of them have sensory issues where they may react to sound different than the way we do. The simplest things we take for granted can sometimes trigger a meltdown in many individuals.
"My son doesn't like being disturbed when he is painting. He requested me to shut the door everytime he does. The door may be just as much as an inch open, but his sense of the smallest sound is so accurate that it does bother him," says Kamini, who is a mother to 28-year Mohit, an artist with special needs.
It doesn't take much to be a little sensitive, a little accommodating and being a little patient in these situations.
---
Read more: 57-YO Naga Musician Invents World's 'Easiest' Musical Instrument, Looks to Patent It!
---
Stop labelling them. Labels are for clothes, not people: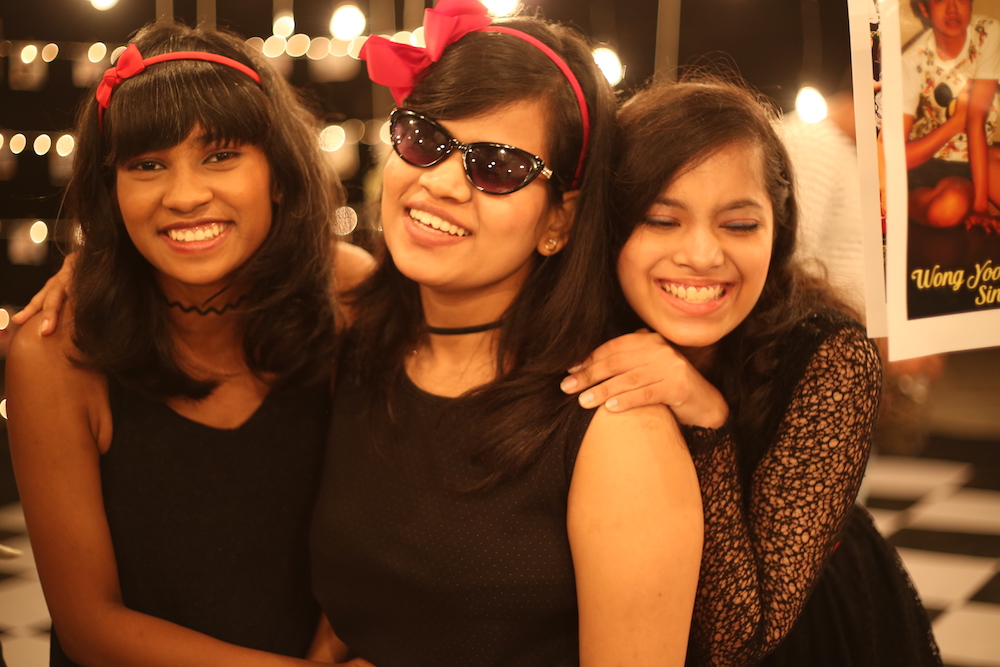 Many kids grapple with name-calling at school. It can be heartbreaking.
Often mothers narrate instances where their kids were bullied and called 'mentally ill' because of behavioural differences from other kids. At most times, a meltdown where the child runs, throws a tantrum or incessantly flaps their arms can be a result of a sensory issue.
But most kids have breakdowns. Do we stop, gather a crowd and stare everytime it happens? Then, why treat a kid with special needs having a meltdown differently?
Accept them for who they are
Accept that kids with special needs are different, just as all individuals are different from each other. The idea is not to ostracise them but to celebrate this difference and accept them, regardless.
"People think kids with autism are not intelligent. But as a mother, I'll tell you something others won't. These kids are extremely smart, intelligent and just as talented if not more than others their age. If you look at the kids in the band, you'd think they were born to be singers.
For Rishaan, singing is not just an art but also a coping mechanism. Every time he is anxious, he sings aloud. It calms him down. And so these kids may seem different but I firmly believe they are no less," says Shital.
Shiva Krishnamurthy, General Manager, Beverages, Hindustan Unilever, said, "With each new song, Brooke Bond Red Label 6-Pack Band 2.0 is highlighting a relevant and significant aspect about the differently abled. This resonates with Brooke Bond Red Label's credo of celebrating togetherness irrespective of gender, age, ability or disability. Everyone needs friends, so saluting friendships with these talented young people is special for us too."
---
The Better India and Brooke Bond Red Label will be hosting the 6 pack band members at Sai Connections, a centre for kids who are on the autism spectrum in Mumbai on July 25, 2018.
Show your support by attending the event with your kids and help them make special friends. Venue: Sterling Centre, Bank of India Building, Opp. Cardinal Gracious High School, Subhash Nagar, Bandra (E), Mumbai – 400051.
If you can't make it to the event, you can also extend your support by sharing a selfie with your special friend, use #Yaariyan. Send the selfie to editorial@thebetterindia.com or share it on WhatsApp at 9619531190.
---
(Edited by Shruti Singhal)
Like this story? Or have something to share?
Write to us: contact@thebetterindia.com
Connect with us on Facebook and Twitter.
NEW: Click here to get positive news on WhatsApp!