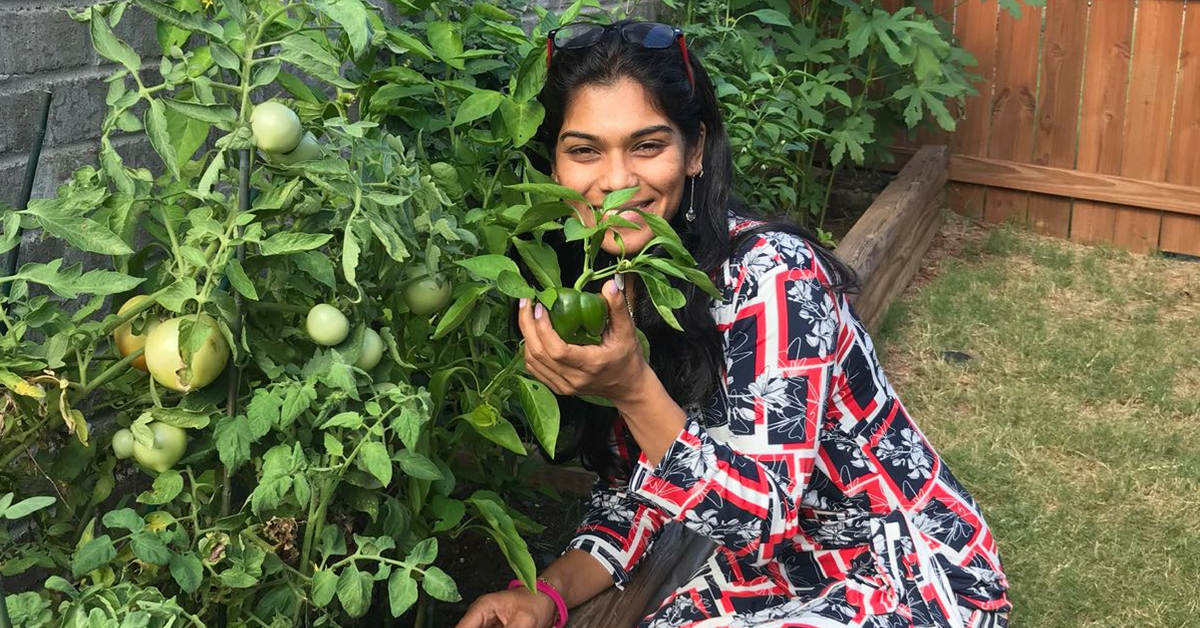 28-year-old Meenal Chaudhary from Nagpur was leading a perfect life until cancer hit her in 2012. Here's what happened next.
A lovely childhood, a bachelor's degree in computer science, MBA in IT Business Management from the famous Symbiosis Institute, a Masters in Information Systems from the USA, a happy marriage, a beautiful house and a decent job in the United States. A perfect life that many of us dream of, isn't it?
Meenal Chaudhary (Meenal Gupta) from Nagpur, a Data Scientist in Atlanta, Georgia, was leading this perfect life until cancer hit to wake her up from this dream in 2012. She was just 28 then!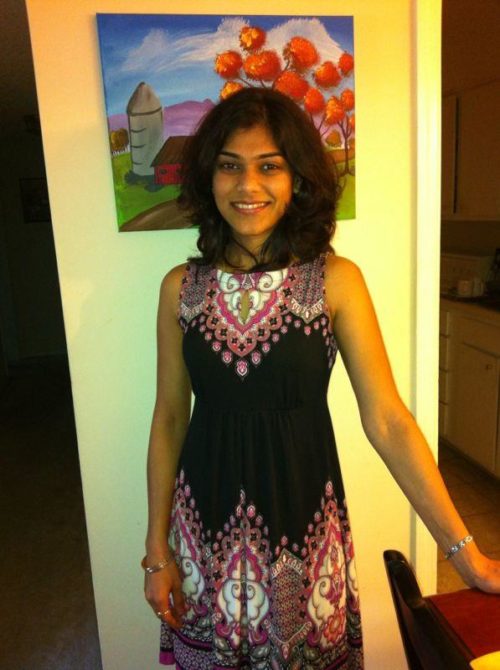 "Why me? Was the first question that I could think of! I had never heard of a person getting cancer at the age of 28. I went into depression thinking of all the things that I might have done wrong to get this disease," says Meenal.
In February 2012, Meenal went for a routine check-up, and the doctors found a suspicious lump in her throat. After the biopsy, it was confirmed that the lump was thyroid cancer. She was advised to get surgery within a week.
In a surgery that lasted more than three hours, Meenal's thyroid was removed. She was informed that she should plan a family sooner rather than later, as a late pregnancy could cause complications for her.
"Thyroid plays a major role in a woman's body, especially in pregnancy. I could barely come out of the shock of having cancer for months, when I had to decide on planning pregnancy as per the doctor's advice," recalls Meenal.
Pregnancy came with its challenges. Meenal had to bear the side-effects of not having a Thyroid.
"I was puking blood every single day. My throat hurt badly. My body was becoming weak with each passing day, and my mind was pushing me towards darker feelings," she recalls. One can sense the pain she still feels when she talks about those days.
Her husband, Sumedh, stood steady for her all through these hard days and finally their son, Ryan, was born in May 2013.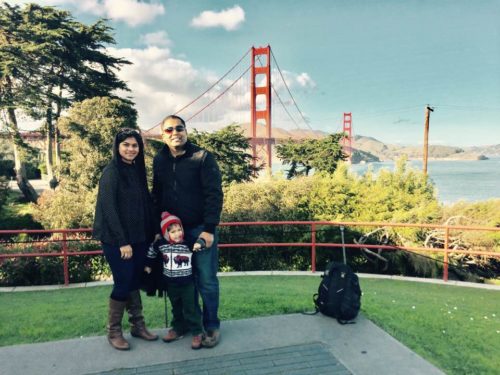 Meenal recalls that even though she wanted the child, nothing was making her happy again. She could not regain her mental and physical strength, as she was hit by postpartum depression. Her parents visited her from India to help her get better and also brought several vegetable seeds.
"My mother always had a flair for farming as my grandfathers and uncles on both sides of the family are farmers. I have seen my mother grow vegetables throughout my childhood and here she was to pass on the legacy to me," says Meenal.
Initially, Meenal had the least amount of interest to look after the garden in the backyard, amidst office work, child care and housework. But the first vegetable from her backyard changed something within her. When she saw the plants bear fruit, her smile continued for many days.
Gradually, her mother taught her how to look after the plants and encouraged her to spend an hour each day in the garden.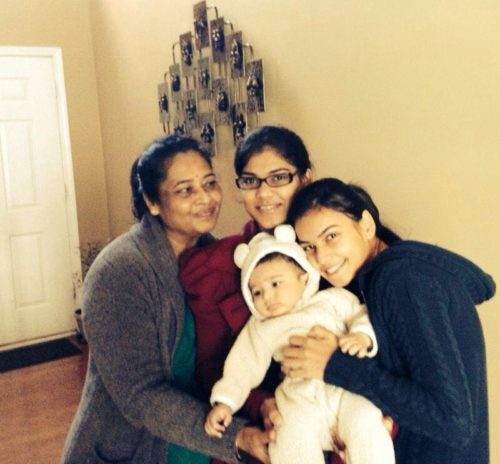 "Every single vegetable that grew in my backyard gave me a sense of accomplishment. I felt like I had something to look forward to at the end of a tiring day. Moreover, eating fresh, home-grown vegetables made a difference to my health too, both physically and mentally," she says.
Her mother left for India, leaving Meenal happy and content. But no journey is ever smooth. In August 2015, Meenal went for a short vacation, only to come back and see her plants dead! This left her so disappointed that she could not gather the courage to rebuild the backyard into the same old beautiful garden again.
On Ryan's third birthday in May 2016, Meenal thought of giving out plants as return gifts to the kids, hoping that they would learn how to care at that age.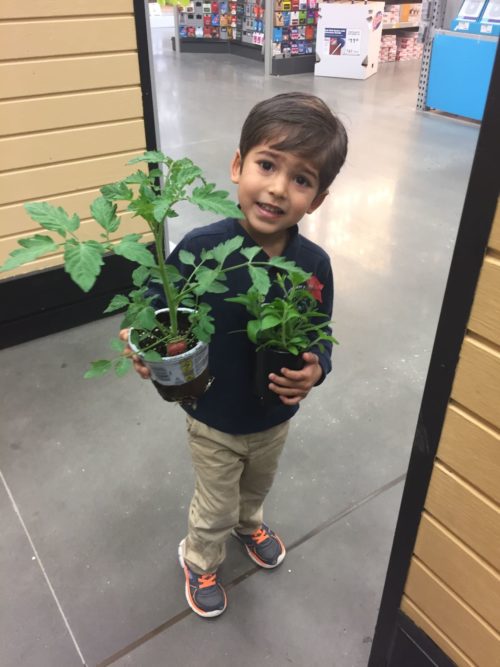 After the party, there were few tomato plants left, which were kept in the backyard. One fine day, Ryan came up jumping with joy when he saw a tomato on the plants. He started visiting the garden and caring for the plants. He even pushed his mother to grow more plants and vegetables.
"My son was super excited about this, and so initially I just got a few radish seeds and planted them. And they grew so well, that we would have mooli-parathas every weekend," says Meenal.
Slowly, Meenal started planting more vegetables of her son's choice. Once the plants grew well, Sumedh and Meenal got some logs and made a plant bed in their backyard. Meenal also researched how to take care of the plants in the harsh weather of Atlanta to avoid any more mistakes.
She got the right soil and seeds and fed the plants with organic plant food every weekend. While going on vacation, she installs water bulbs which keep the soil moist. Watering twice in summers and once in winters and cleaning every day are must for a beautiful kitchen garden, according to her.
Today, she grows 16 types of vegetables in her garden vegetable bed.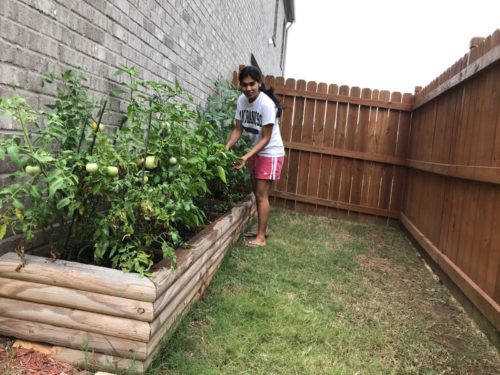 You can find radish, carrots, tomatoes, cherry tomatoes, capsicum, okra, jalapeno, strawberry, snake gourd, bitter gourd, mint, cilantro, basil, spinach, rosemary and chillies in her backyard. Looking at her garden, many of her neighbours learnt gardening from her and are growing their vegetables.
According to her, one can never know the actual taste and benefits of vegetables and fruits unless one grows them. "My son doesn't even wait for the vegetables to be cooked. He gets his veggies straight from the garden, washes them and eats them. The way he says, 'Mommy, the tomato is so juicy, or the capsicum is yummy' motivates me to do more," she says.
According to Meenal, another reason for her to grow all her veggies is to give a healthy lifestyle to her son and pass on the same legacy to him that her mother gave her. She states, "I learnt the importance of healthy eating the hard way. I don't want my child or anyone else to learn it that way."
She also believes that nurturing a plant gives a sense of care and gratitude to children and it helps them become better human beings.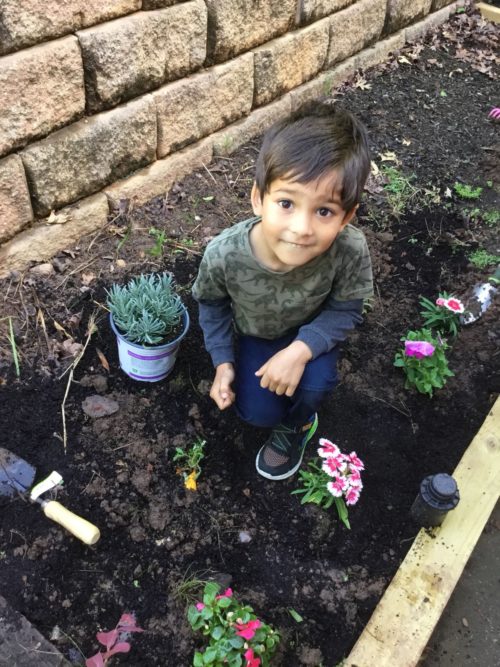 Meenal, who works as a Data Scientist at Equifax wakes up at 6 am every day, drops her child to the school, picks him up at 5 pm after work, and also does her household chores. She ensures that her son pursues extracurricular activities and sports, like swimming. She cooks healthy food for the family and makes sure that she spends at least 45 minutes with her plants!
"The satisfaction and happiness that you get when after a long, tiring day, you have a cup of tea looking at the fruits of your labour, is incomparable. I still feel that same sense of accomplishment after each fruit grows, that I felt the first time when my mother got the first vegetable from my backyard, and so does my son," she smiles.
To know more about her journey, you can contact Meenal at meenal.gpt@gmail.com.
(Edited by Shruti Singhal)
We bring stories straight from the heart of India, to inspire millions and create a wave of impact. Our positive movement is growing bigger everyday, and we would love for you to join it.
Please contribute whatever you can, every little penny helps our team in bringing you more stories that support dreams and spread hope.