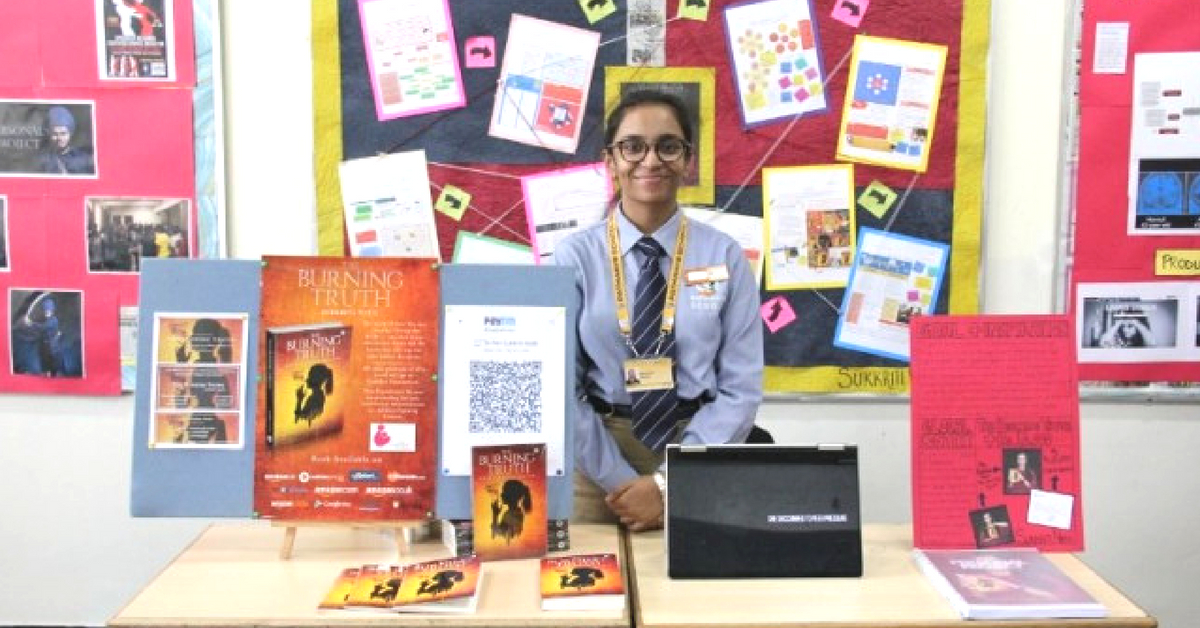 Sukkriti Nath is a regular teenager but she turned a school project into a book about the harms of smoking and donated the proceeds to an NGO. She has been an inspiration to many.
Sukkriti is like any other teenager. She follows the snapchats of her vibrant social circle, watches movies, and is confused about what she is going to make of her life. But at the age of 16, she has attempted something some of us may struggle to do all our lives.
Supporting a Cause through Earnings from her Book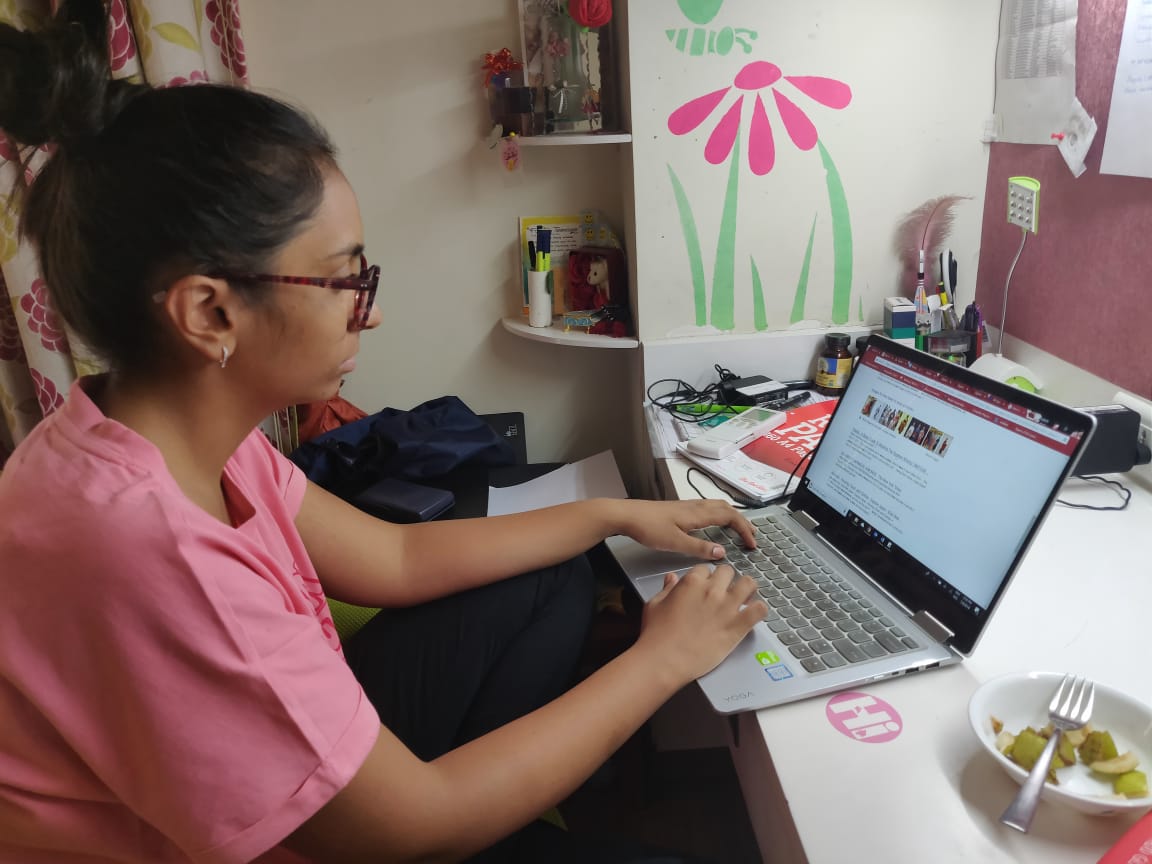 The entire royalty Sukkriti earned from her debut novel The Burning Truth went to the Cuddles Foundation. Cuddles is a Mumbai-based NGO, supporting underprivileged children suffering from cancer through nutrition.
According to statistics, 80% of the children diagnosed with cancer are malnourished and their bodies too fragile to endure chemotherapy.
Sukkriti visited their centre at AIIMS and was inspired by their work. "Handing over the first instalment of royalty for this cause was the biggest reward of the journey of this book," says Sukkriti.
A School Project turned into a Book
Sukkriti went to Pathways School in Gurugram. In class 9, they were given a project to prepare a report of 3,500 words on something they were "passionate about". The students had six months to work on this report, and document their journey.
After grappling with a few ideas, Sukkriti concluded that the reader and thinker in her could do best was to write. Over a dining table conversation, the goal of the project and the idea was formed.
"Having seen me do so much of research and the final product take a good shape, my father encouraged me to make a book out of the report. In a family of writers, I knew I would not be the first one to write, so my faith and confidence were in place. I latched on to the idea instantly," says Sukkriti.
Smoking: The Past and the Present
The day before her paternal grandfather had to leave for Varanasi, he kept calling her upstairs to his room. But eleven-year-old Sukkriti was occupied with a school project.
"Don't disturb me, Baba," is all she kept responding from her room. She recalls this with regret.
Her grandfather never returned from Varanasi. With a long history of tobacco addiction, he was suffering from cancer. Not having him around anymore left a void in her life. She turned her attention to her maternal grandfather who she had also seen smoking since her childhood.
As a child, she had kept a 'dabba' in which he had to deposit money as a penalty, each time she caught him smoking. After losing one grandparent, she wasn't ready for another. So she went about convincing him.
---
Also Read: A Girl's Letter Begging Her Father to Quit Smoking Has Made Her the Face of Rajasthan's Anti-Tobacco Drive
---
"It is not a big deal, Sukkriti. Smoking is not that injurious," her grandfather's response shocked her.
She realised that in spite of awareness campaigns, people were still unaware of or refused to accept how injurious smoking can be for their physical and mental health.
This was also the time when Sukkriti was stepping into teenage, and so were her peers. Smoke ringlets behind school walls and cigarette buds in the washrooms of the school indicated many of her seniors had taken the path of self-destruction early on in life. So when it came to choosing the topic for the book, she didn't have to think for long or go far. The incubation of the idea in her conscious and subconscious mind had happened over the years.
The Journey of the Book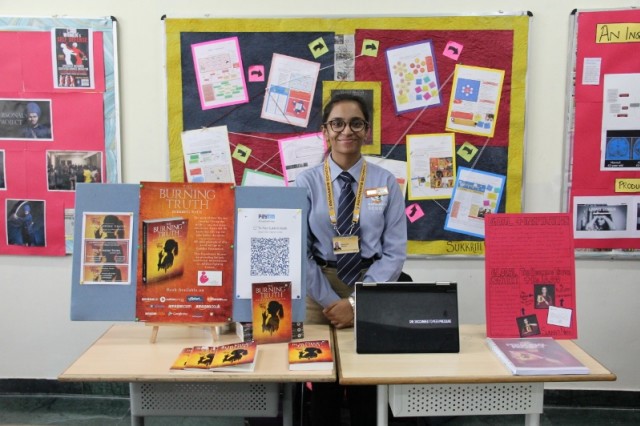 The writing, editing and publishing all had to be done in two months. Sukkriti declared to her family–no holiday, no TV, no distraction.
The First Draft: After writing thirty pages, Sukkriti realised this wasn't a topic that could be dealt with merely personal experience with her grandparents and some peers. She needed to do in-depth research.
The Second Draft: Google informed her that Texas was the hub of substance abuse and she immediately based her story there. Soon, she realised that she had to bring it closer home to make the story real.
The Third Draft: By now, the story was set in Gurugram, and Sukkriti went on interviewing paanwalas, vendors, parents and children.
"Do young children come to buy cigarettes?" Sukkriti asked the paanwala. "Of course not!" pat came the reply.
Sukkriti was confused. She sat in the car along with her father and watched from a distance, her fingers busy counting how many young adults came to fetch a pack for themselves. She realised that people wouldn't come out with the burning truth, she would have to struggle to find it.
She prepared a questionnaire, one for the parents and one for the children. While parents found it shameful, children flaunted the image of holding a cigarette between their fingers. It was their way to glory among their peers.
Parents, however, gave mixed signals. On the one hand, they expressed faith that their child would never take up smoking but on the other hand, asked how they could protect their child from getting into the trap. It was strange for Sukkriti to hear from parents who were smokers about how they were dead against the habit.
She realised that she had to get down to the psychology of a smoker to understand the causes. A series of interviews with psychiatrists helped Sukkriti paint the environment of the home in her book. She concluded that children are more vulnerable to walk the slippery path if a parent is a control freak and doesn't operate out of understanding. In this age and phase, the probability to succumb to peer pressure is higher if there is not enough trust and bond with the parents.
---
You May Also Like: World No Tobacco Day: Banning Tobacco Isn't The Answer, Here's What Can Work
---
"I always used to judge those who smoked till I found that everyone has a reason. Now, I operate more out of understanding than out of judgement," says Sukkriti.
The success of the book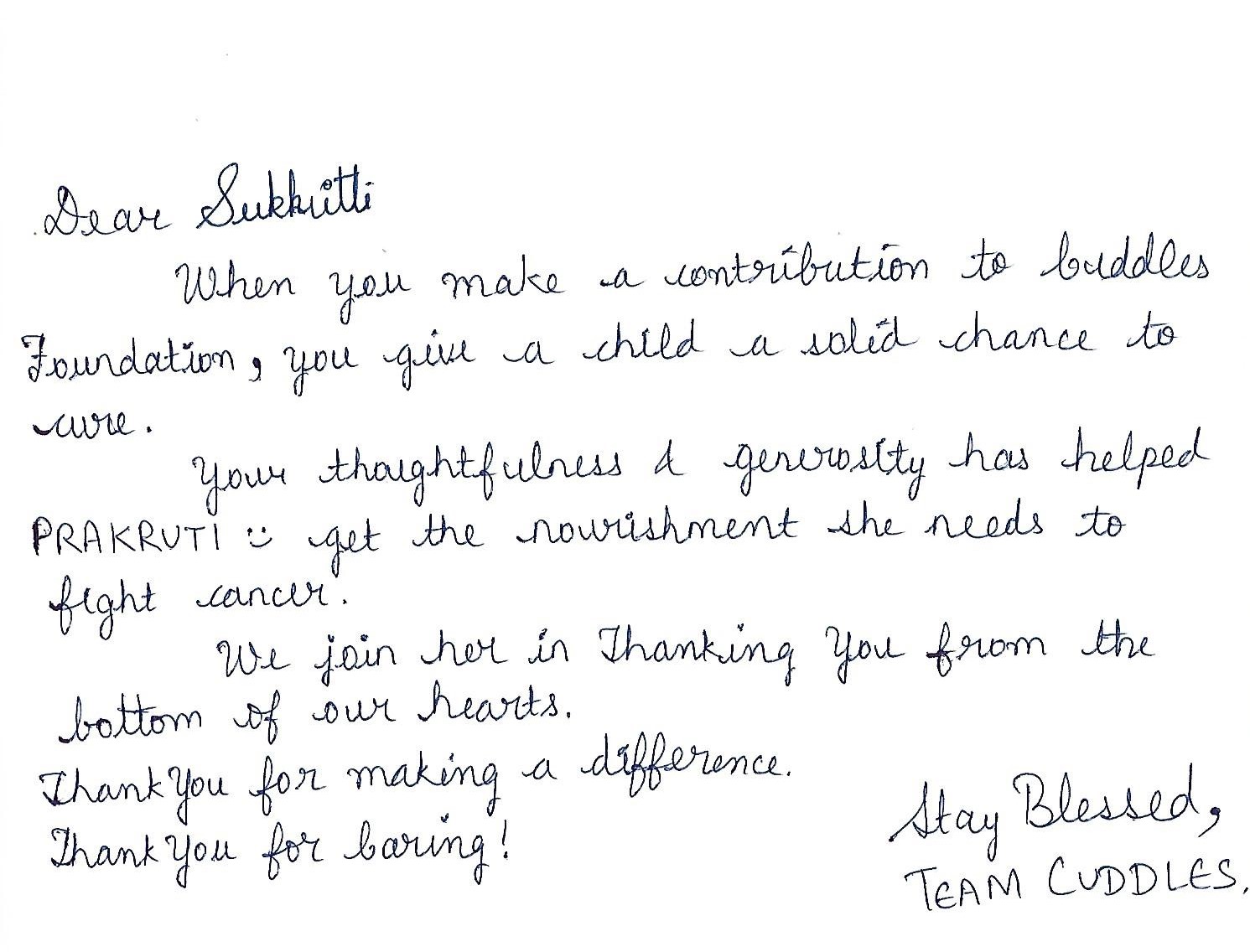 All the hundred copies of the self-published book, The Burning Truth, written by Sukkriti Nath were sold at the stall in her school within a few hours. Sukkriti and her classmates were thrilled at the response.
So far, five hundred copies of the book have been sold and three cheques remitted to Cuddles Foundation.
"Many juniors seek me for advice on self-publishing, how to research and go about the process. I feel so satisfied to share my knowledge and be of some help to them," smiles Sukkriti.
She often spots a student carrying her book, but what Sukkriti is waiting for is the day when a student will come to her and say, "Your book inspired me to quit smoking."
You can find the book here.
(Written by Manmeet Narang and Edited by Shruti Singhal)
About the author: Manmeet Narang is the founder of Sailing Leaf which offers creative writing workshops to children. She has authored children's books and forayed into adult fiction with her short story in the anthology 'The Other'.
NEW: Click here to get positive news on WhatsApp!
We bring stories straight from the heart of India, to inspire millions and create a wave of impact. Our positive movement is growing bigger everyday, and we would love for you to join it.
Please contribute whatever you can, every little penny helps our team in bringing you more stories that support dreams and spread hope.