You have to remain standing for 12 hours at a stretch, every day. You have two 5-minute toilet breaks, and the toilet is easily a hundred meters away from your position. You have a 30-minute break to have lunch. Your every move is monitored, and you will be penalised for every offence – which includes, leaning against the wall (even for a few seconds), speaking to others, sitting down, and other violations.
Can you guess the profession, and the age in which this must have existed?
This is the plight of women salespersons in 21st century India – Kerala to be precise.
For the longest time, women employees in Kerala have been denied the 'right to sit' while at their workplace. Does one need a 'right' to sit, you might wonder? Unless we are talking about medieval ages or the plight of slaves in the USA in the distant past.
A recent decision by the Kerala government stated that amends would be made to the Labour law: these include directives to employers to limit women employees to work eight hours a day and provide a chair or stool, allowing them to sit.
These amends to the law will also require employers to allow women an afternoon tea break, and a lunch break. This "victory", believe it or not, was won after at least eight years of struggle.
One wonders to what extent the lobbies control the governments – despite Kerala being a left-leaning state for much of its existence.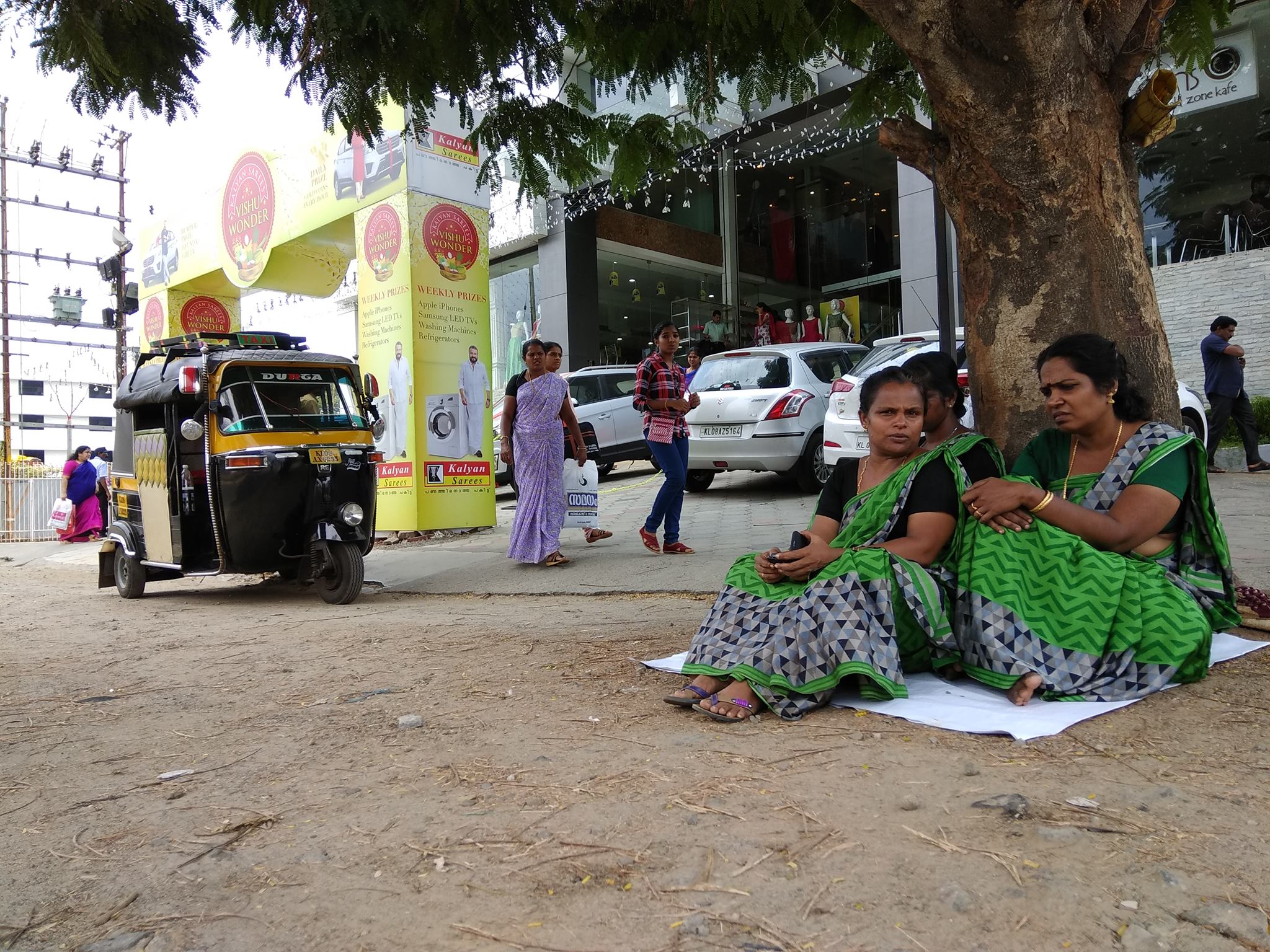 Viji Penkoot is the lady who brought this change for women across the state. Having formed a women's union, Asanghadita Mekhala Tozhilali Union (AMTU), Viji has been highlighting the plight of women employees since 2010. Given that male members run most other unions, the interest in taking this issue up was lacking.
Viji told The Times of India, "The shop owners, including the Kerala merchants' union, had said if people wanted to sit or use the toilet, they should just sit at home. That really made us angry, and we started the 'iruppu samaram', or the right to sit."
Salesperson Anitha recollects the horror she had to face while at work in one of the many saree shops in the city. Her pay was cut because the owner of the shop saw her leaning against the wall for a breather, according to the visuals he saw on CCTV camera. According to the report in The Times of India, she quit and joined a smaller shop.
In 2014, women employees of Kalyan Sarees in Thrissur, went on strike as they demanded the right to sit. Many of the employees, who happen to be women, were suffering from kidney-related issues, varicose veins, swollen feet, and back pain because of the 'no sitting while at work' diktat.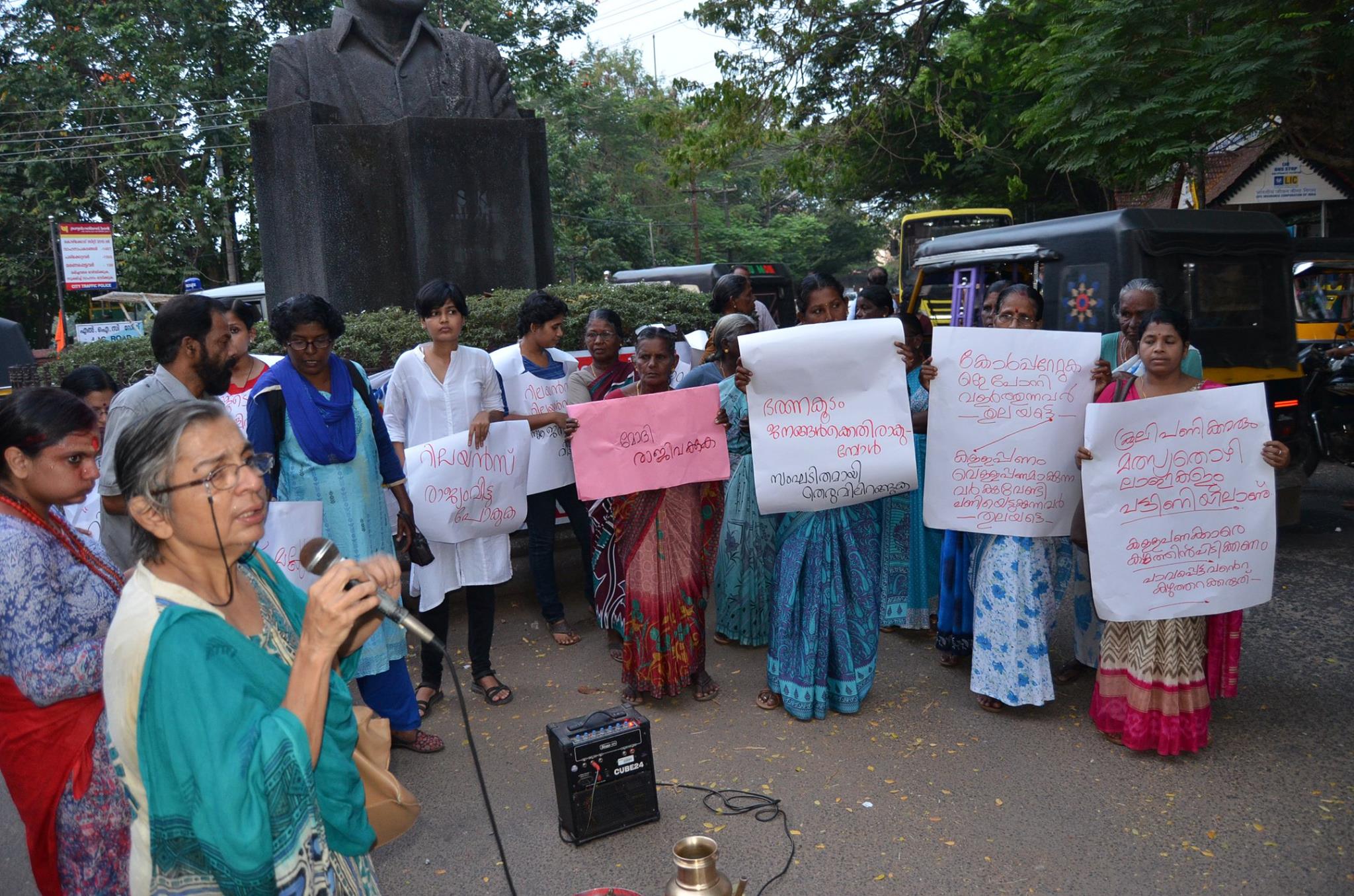 The shop owners have extremely harsh rules for their employees to follow:
• They forbid their employees from sitting during work-hours;
• Even leaning against a wall is penalised with a pay cut;
• Lunch is no more than 30 minutes;
• Washrooms breaks are monitored and usually not more than twice a day;
• Talking to colleagues is forbidden, and if found talking, it could result in loss of pay.
While the amendment to the Kerala Shops and Commercial Establishments Act prevents sexual exploitation of women on the job, it lacks some very basic rights to women, which include a clause allowing female employees to sit throughout the day.
It reminds me of a post-apocalyptic world where machines are in control – especially the part about CCTV cameras being used to monitor employee behaviour. Talk of leveraging technology!
Hope this makes the lawmakers in this country take notice of all such irrational, abhorrent laws and practices and make honest efforts to root them out.
(Edited by Shruti Singhal)
Like this story? Or have something to share?
Write to us: contact@thebetterindia.com
Connect with us on Facebook and Twitter.
NEW: Click here to get positive news on WhatsApp!