The story of Syed Abdul Rahim, popularly known as the architect of modern Indian football will soon come on the silver screen, with Ajay Devgn essaying the role of the football coach
As we get ready for the FIFA world cup finals, and cheer on foreign teams, somewhere in our heart, we all have wished that we get to cheer for India one day.
Well, back in the 1950s, fans of Indian football had the opportunity to not only to cheer for the Indian national football team but also to see them set new records and win the first ever Asian championship! All this under the mentoring of Syed Abdul Rahim, a legendary football player.
The story of Syed Abdul Rahim, popularly known as the architect of modern Indian football will soon come on the silver screen, with Ajay Devgn essaying the role of the football coach. Here's the fascinating story of Rahim, who took the Indian national team from an almost unrecognisable status to becoming the winners of the 1951 Asian games.
Born on 17 August 1909 in Hyderabad, Rahim was a teacher by profession. However, ever since he was a child, he was a passionate football player.
In Rahim's time, Hyderabad had challenged the monopoly of Bengal in football. Rahim started his journey on the football field with coaching and became a secretary for the Hyderabad City Police football team in 1943.
From the very start of his career, Rahim reached the grassroots level to ignite the passion for the beautiful game within the youth. One example of this is that he was instrumental in starting tournaments like the Nizam Gold Cup and Majeed Challenge Shield in what was then Andhra Pradesh.
Even with Bengal being at the forefront of football then, and designated coaches for national teams being an alien concept, Rahim's legendary management and football skills would soon make him grab the coveted position of India's football coach.
Around 1948, the Indian football fraternity was dominated by Bala Das Chatterjee, who had vehemently opposed Rahim's appointment as the coach. However, Rahim had always been a football lover ahead of his time.
While the Indian clubs still practised the traditional British 2-3-5 strategy, Rahim had been following the tactics used by the Hungarian club, Magic Magyars, who went on to win the 1952 Olympics.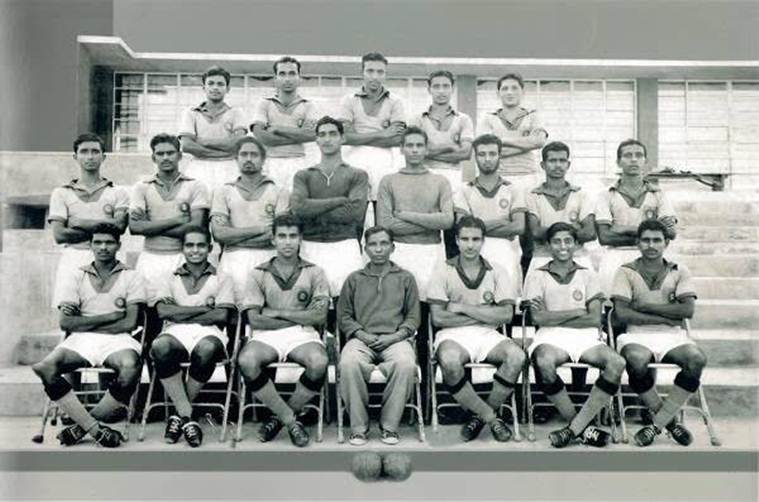 Studying their three-back system, he slowly started incorporating it into the team.
But this skills lay beyond incorporating revolutionary strategies in football. They lay in management too. Syed Shahid Hakim, Rahim's son, says, "He was very well read and a practical psychologist. My father always believed that unless one is a practical psychologist, one can never be an outstanding coach."
Is it any wonder then, that Rahim has been instrumental in coaching Amal Dutta, PK Banerjee and Nayimuddin—who themselves went on to become some of India's more innovative coaches?
---
You may also like: The True Story of Kishan Lal, the Legend Who Inspired Akshay Kumar's Role in 'Gold'!
---
His approach to coaching was neither lenient nor patronising. While Chatterjee was the coach of the 1948 Olympic team, When Rahim took over, he deconstructed this team because it did not fit well with his game. Rahim was strict in his approach, encouraging new players and no amount of previous experience would flatter him if the player could not adapt.
In 1951, India hosted the very first Asiad games in New Delhi. Rahim, with his revolutionary field strategies and team, had beaten every other team to reach the finals.
Now, as Jawaharlal Nehru, the first Prime Minister of independent India watched, the new coach of the Indian National team led India to victory!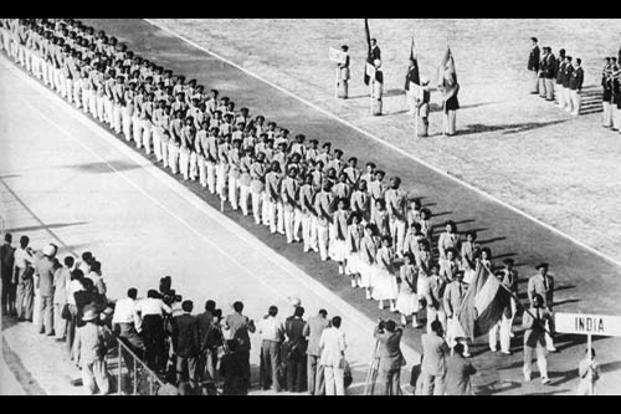 Five years later, India scripted history, under Rahim's mentorship and beat Australia in the 1956 Melbourne Olympics, winning accolades from fans all over the world. Even as India came fourth in the tournament, she was the first ever Asian country to reach the semi-finals of this event.
And this would not be the only feather in his cap. In 1962 in Jakarta, Indonesia, as India was preparing for the finals, an emotional Rahim took a stroll with his players at night.
Unable to describe all the hope he felt from them, he said, "Kal aap logon se mujhe ek tohfa chahiye… Kal ap Sona jitlo." (I want a gift from you all tomorrow… Win the Gold tomorrow).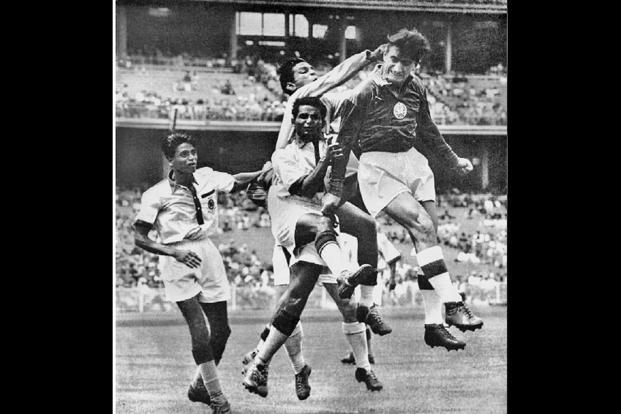 And sure enough, the well-prepared team beat South Korea 2-1 to grab the cup!
PK Banerjee, who scored one of these goals against the team, says, "Unfortunately, Rahim's contribution to Indian football has gone totally unrewarded." Mirroring his thoughts, Hakim (Rahim's son) says, "Sadly, no one in the Indian football fraternity remembers my father these days."
---
You may also like: Soorma: This Legend's Story Inspired Taapsee Pannu and Diljit Dosanjh's Next Biopic!
---
Rahim's status in the history of Indian football should not go unrecognised. He is not merely a contributor to the early glorious years of this game in India, but instrumental in making those years glorious. The Indian national coach in 1964, Alberto Fernando, once said, "What I learnt from Rahim in 1956 is being taught now in Brazil. He was a football prophet."
Rahim held the position of the secretary of the Hyderabad Football Association until his death due to cancer on 11 June 1963. This was just a year after he led India to victory in the Asian Games. If this cannot best explain his love and skills in football, nothing else will!
(Edited by Gayatri Mishra)
Like this story? Or have something to share?
Write to us: contact@thebetterindia.com
Connect with us on Facebook and Twitter.
NEW: Click here to get positive news on WhatsApp!